It's time to break out your sundresses and best makeup looks, whether you're staying in and virtual partying or getting vaccinated and going out IRL. We can't wait to try out some of the looks we've seen on Instagram. Enjoy your hot summer with these foolproof makeup trends for 2021.
Smoky eyes
This smoldering, bold look is perfect for any season. A smoky eye can be elegant, rock 'n' roll, or minimalist. Makeup artists recommend black liner instead of taupe, bronze, or mauve. A smoky look suits grey.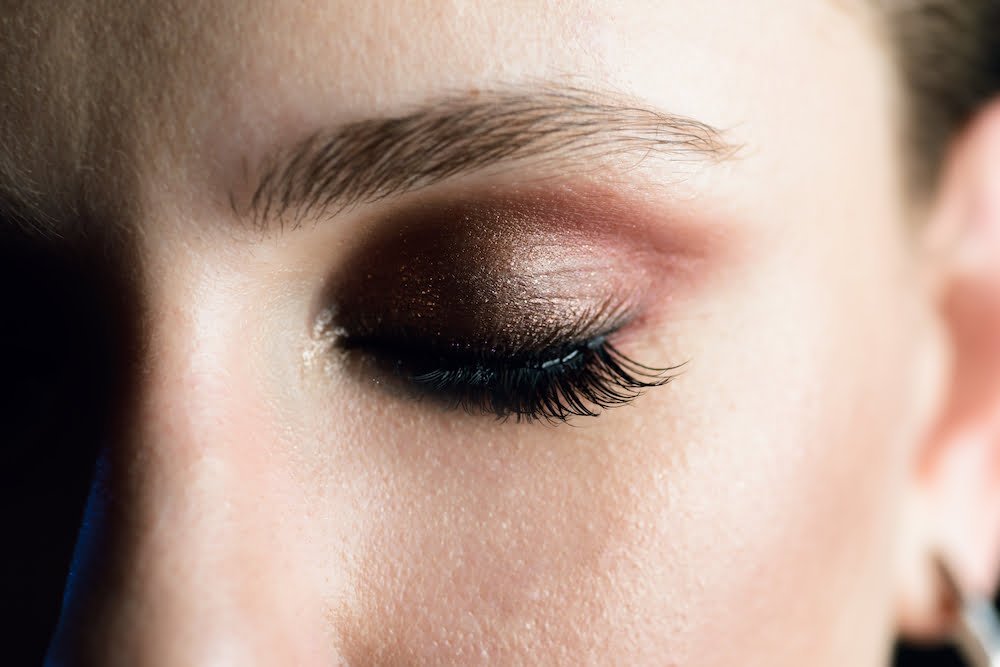 Brushed up brows
Big brows are here to stay, so channel your inner Brooke Shields. If you don't like makeup or just want a dramatic brow look, use a clean mascara wand or brow gel to open up your eyes and transform into a fierce high-fashion model.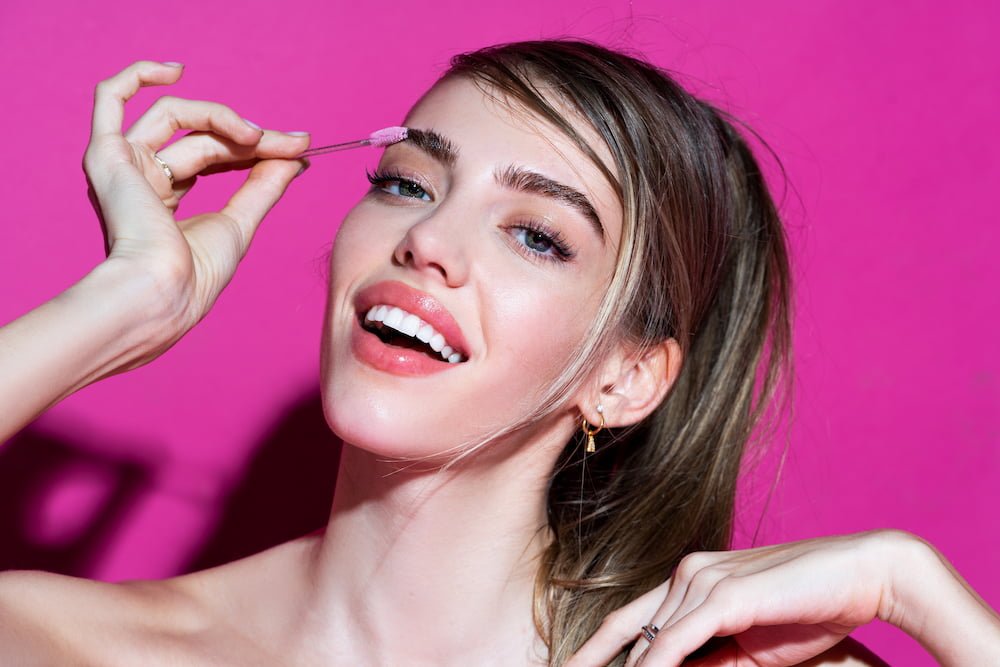 Glowing looks
If the beach is too crowded or you fear skin cancer, use an illuminating powder instead. While bronzer is out, this translucent, creamy powder can brighten your cheeks. Consider using illuminated sticks or pens as the new highlighters!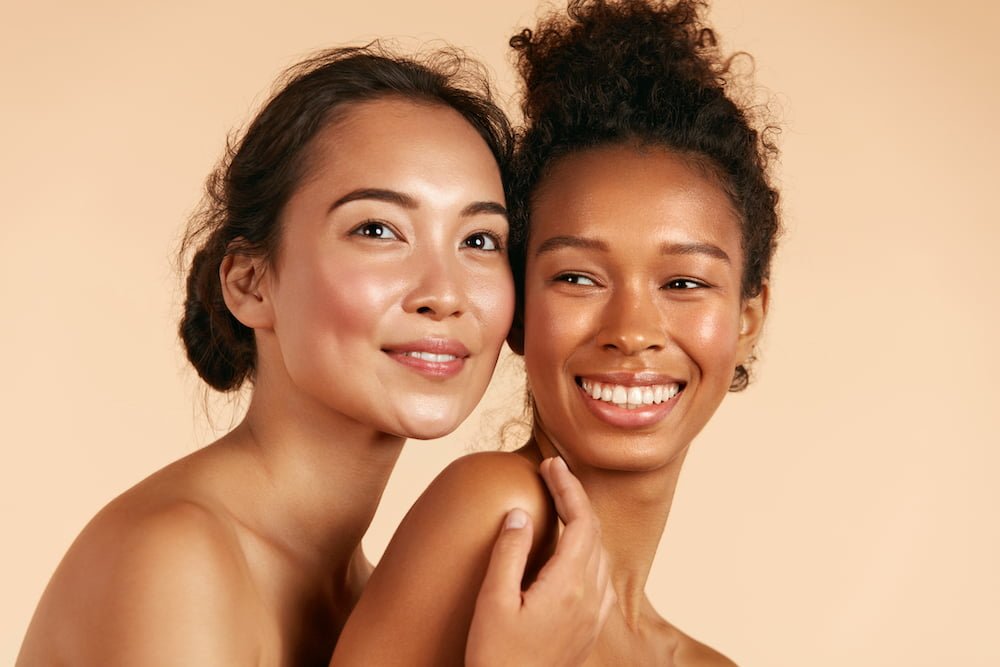 Glossy lips
Matte is out and gloss is in. In our teen years, we all had lip gloss in at least ten different colors. Consider a purple or pastel gloss, but even a clear gloss can make a natural look pop.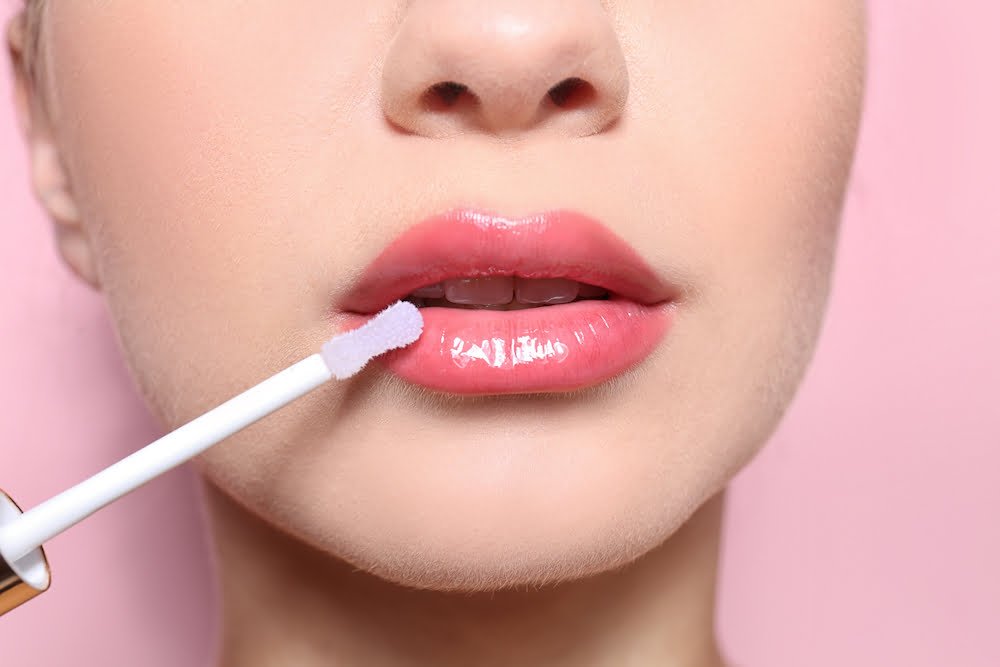 For 2021, this look is being interpreted more simply. Instead of a bold lip or eye, we're going for a flushed cheek. The best way to do that is with a soft cream blush with a hint of sparkle. Brush or rub on the apples of your cheeks, then move up and outwards.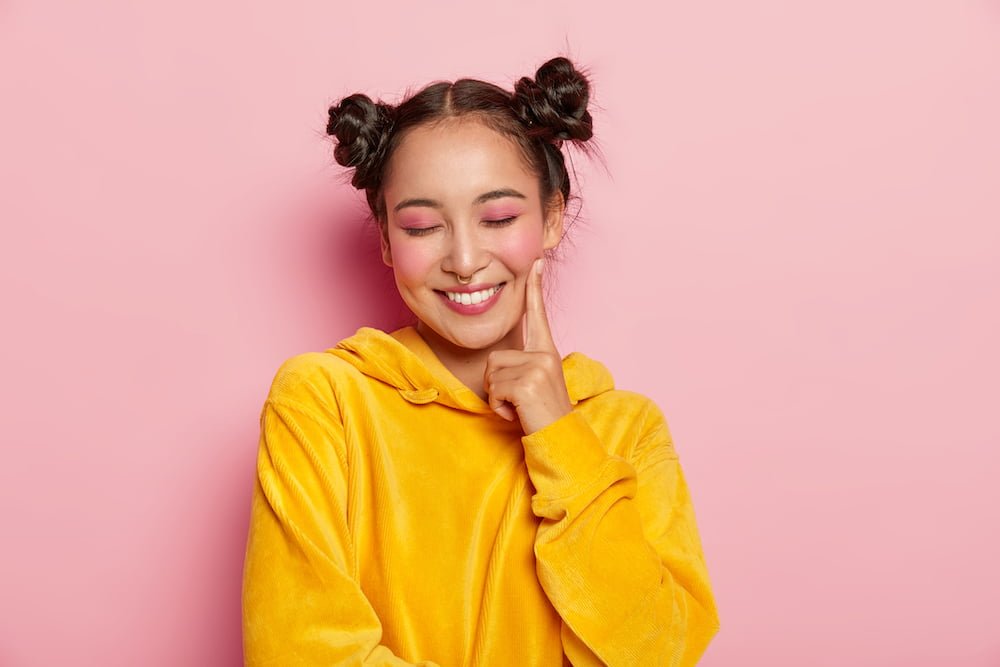 Epic graphic liner looks
Many celebrities, including Doja Cat, have been seen wearing a bright arch of neon eyeliner in the crease of their upper eyelid, right above the brow. Assembled with an underlined brow, this is called a "floating liner".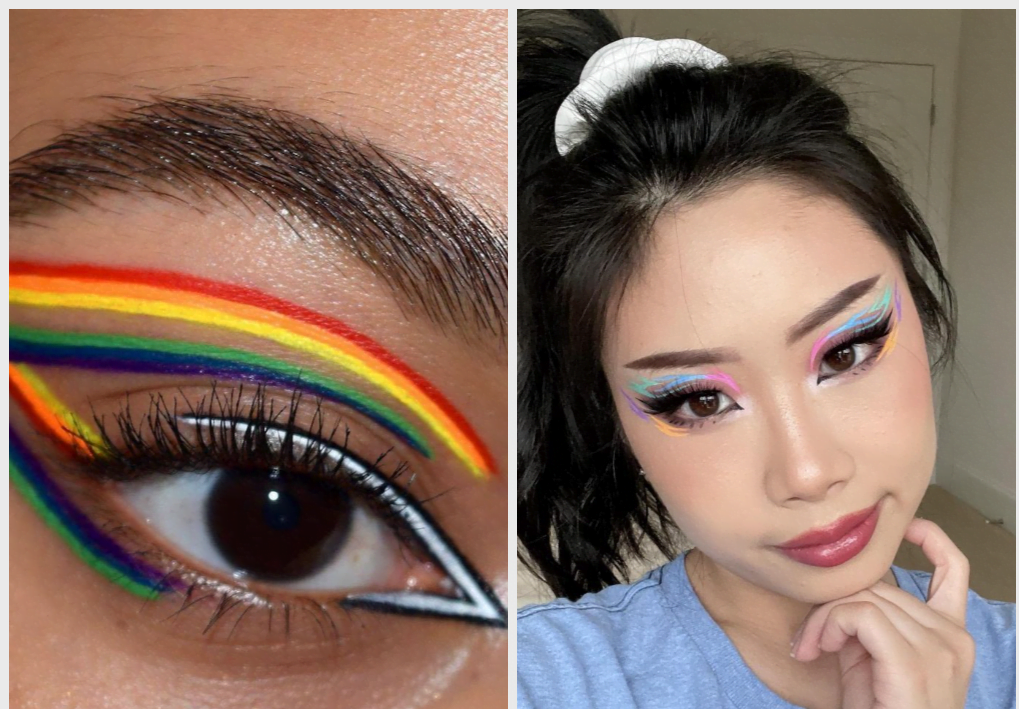 Cat eyes and a peach lip
Aside from Selena Gomez, this is a look that anyone can pull off. The perfect look for when you don't want to wear too much makeup but still want to stand out.
No-makeup makeup
While some of us are more than ready to get glammed up post-COVID, re-entering the world of beauty can be intimidating at first. Consider a naked look that isn't actually naked. Intense eye and facial angles can be emphasized with subtle contouring, light lip balm, and highlighter.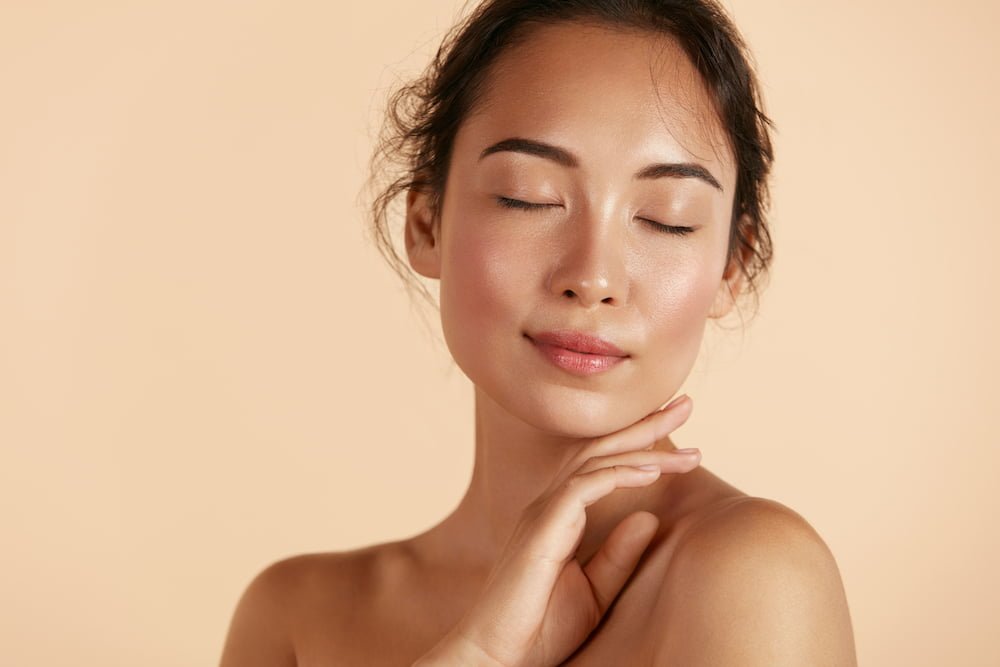 Bright, matte eyeshadow
We're in if Tracee Ellis Ross wears it. This look is perfect for summer. Bright colors or romantic tones. Like Tracee Ellis Ross' matte pink look on Instagram? For girly girls, bold shadows can be worn in sparkly tones.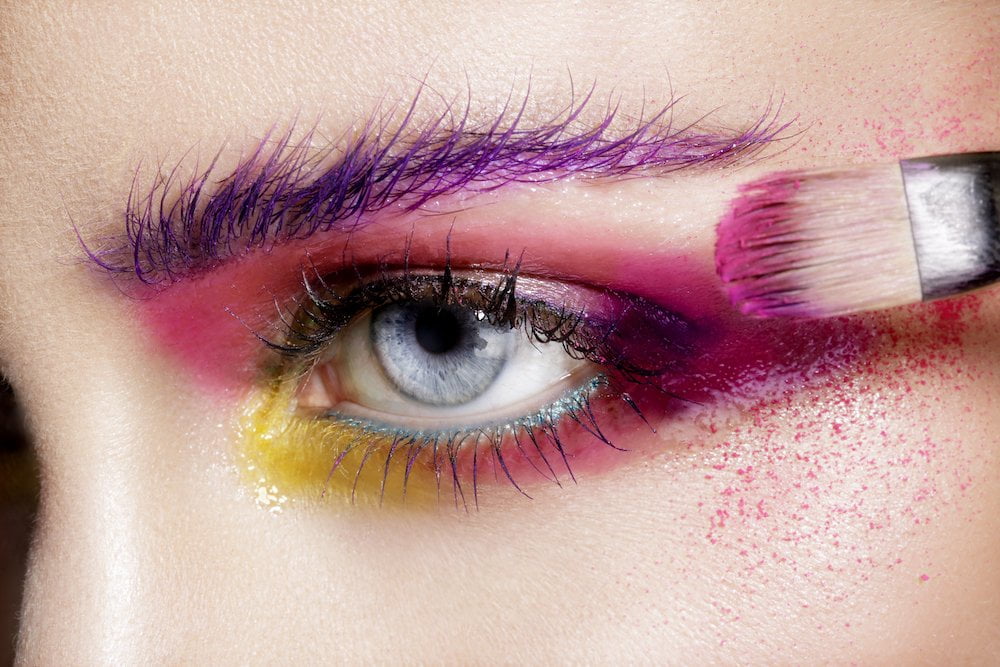 Colorful eyeshadow and eyeliner tutorial
Poolside eyes
This summer, keep your eyes cool with blue and green eyeshadows. From sheer pastels to more vibrant ocean blue, both of those summery colors are universal. Powdered looks are great, but we recommend a creamy eyeshadow stick that applies and blends better than other options.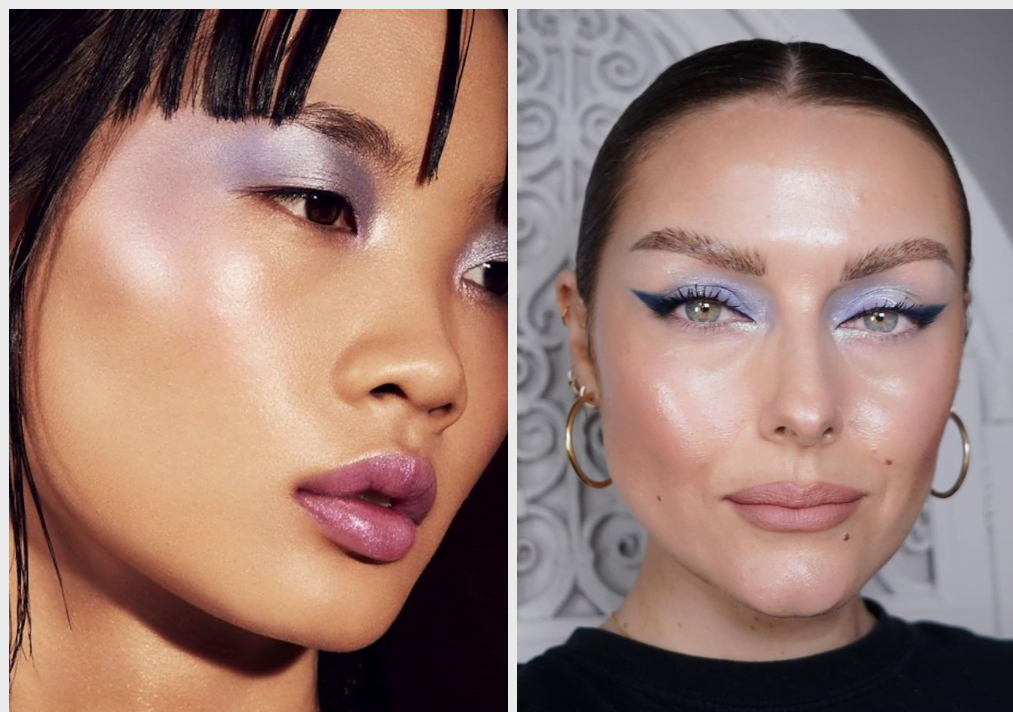 White liner
The black liner can be heavy in the summer. So why not add some white to the mix? Colors like pistachio, baby blues, and tans are also on the radar for summer 2021, and bring to mind nostalgic 90s makeup looks. And it could be Makeup Trends For Summer 2021.