A hair perfume or hair mist is a product specifically designed for your hair. It is the most luxurious way to give your hair some scents. It is also perfect for you if you don't want to use perfume or if your skin is sensitive to fragrance.
Aside from providing your hair with a much-needed fragrance boost, these perfumes also contribute to hair health by containing moisturizing, strengthening, and nourishing ingredients that will make your hair shinier and more hydrated. Check out these hair perfumes that can give you exquisite scents.
1. Gisou – Honey Infused Hair Perfume
Gisou's Honey Infused Hair Perfume adds a touch of sweetness to whatever perfume you're wearing that day and moisturizes hair and tames frizz using honey from the Mirsaleh bee garden in Holland.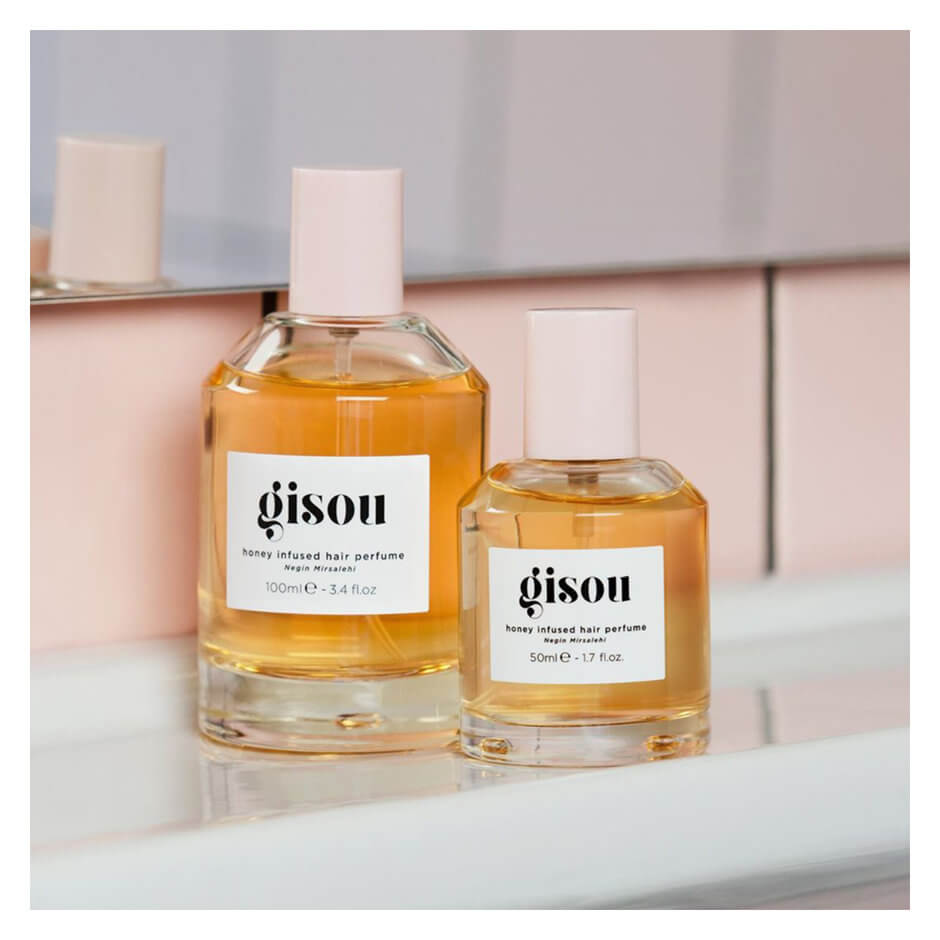 2. Byredo – Mojave Ghost Hair Perfume
You must try the hair perfume version of Byredo's adored Mojave Ghost fragrance. It features the same notes of amber, violet, sandalwood, musk, and cedarwood. The formula also contains hydrating ingredients for shiny, glossy locks, making it more potent but not overpowering.
3. Dove – Care Between Washes Hair Perfume Go Active
With the ActiveScent technology, Dove's formula gives your tresses a lovely, vibrant, floral scent that helps keep hair smelling fresh on busy days. This hair perfume spray enables you to quickly and easily refresh your hair, making it ideal for use after exercise or whenever you need a fragrance boost. 
4. Tocca – Stella Hair Fragrance
Stella draws attention to your senses with a flirtatious, fresh fragrance. It was inspired by a young, rebellious Italian beauty. The lightweight hair fragrance from TOCCA has a subtle blend of moisturizing oils that creates a fragrance veil and soft shine.
5. Diptyque – Eau Rose Hair Mist
This Diptyque hair fragrance is perfect for you if you enjoy floral scents. The hair mist has a light and delicate fragrance as well as vibrant, zesty, and spicy notes. It also contains camellia oil to add suppleness, nourish and protect the hair. This mist is invisible and does not color the hair.
6. Chanel – Coco Mademoiselle Hair Mist
The hair mist version of the classic perfume will win over fans of Chanel's iconic Coco Mademoiselle scent. Hair is lightly scented with the well-known orange, jasmine, and May rose sweet and floral notes.
7. Acqua di Parma – Peonia Nobile Hair Mist
Peony, geranium, and rose notes in this lovely mist give your hair a dreamy floral amber scent. It's also good for your hair because it contains a conditioning agent that makes your tresses soft and shiny.