In September 2019, when campaigner and 2019 Nobel Peace Prize candidate Amanda Nguyen sat first row at New York Fashion Week, she overheard people repeatedly inquire, "What are you wearing?" While the question seems innocent and joyous in the context of fashion, Amanda Nguyen, as a rape victim, couldn't help but recall how angry she felt when asked the same thing by law police.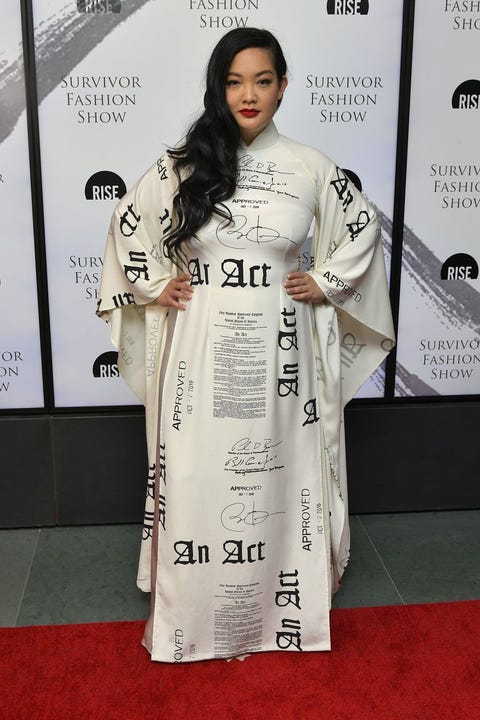 That's when it hit me: What if survivors reclaimed those phrases and marched boldly in whatever they chose to The survivor fashion show concept grew from there.
Amanda Nguyen founded Rise, an organization that defends and helps sexual assault survivors. After her college attack, she witnessed how faulty and traumatic the judicial system was for survivors. Now that the group has helped enact 42 federal legislation, it wants to have an effect internationally, including holding survivor town halls at the UN and meeting with the Vatican.
"We intended to do this last year at the UN, but COVID struck. We're at the MoMA! Nguyen exclaimed last night. She opened the runway show by giving an award to Victoria Sulimani, ambassador to Sierra Leone, for her activism in an ao dai (traditional Vietnamese garment) emblazoned with the Survivors' Bill of Rights, her first federal legislation.
Terry Crews opened the show in a dark suit. Other models included a mix of activists, survivors, and allies, among them Chanel Miller in a printed flowing Veronica Beard dress, Kelly Marie Tran in a cobalt-blue jumpsuit, and Kweku Mandela, grandson of Nelson Mandela and cofounder of Africa Rising Foundation, in black trousers and a striped poncho. With the help of brands like Chloe, 3.1 Phillip Lim, and Veronica Beard, models wore what felt most true to their style and walked down the runway to the cheers from the audience.
On Monday, Nguyen added, "we reclaimed our power and said no to victim blaming."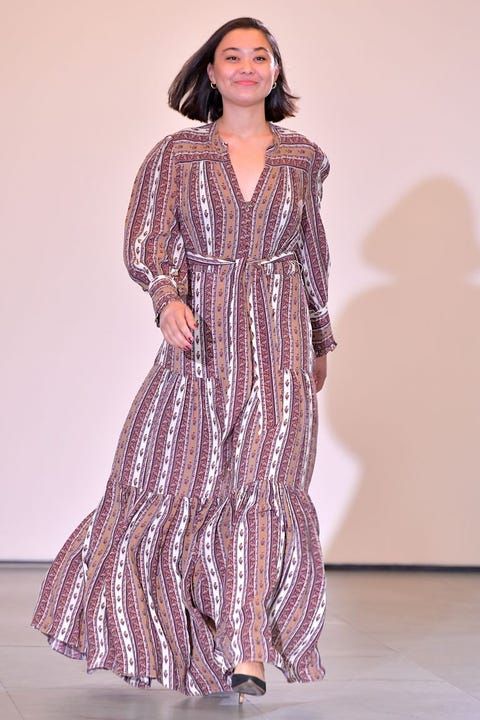 "In the past, I felt pressured to be calm and avoided expressing my individuality in interviews. « Amanda created a runway where we could be ourselves, and the only requirement was to walk with our heads up. This was a chance to walk alongside survivors in front and behind me.
As for Nguyen, reached this morning, she says, "I'm grateful, empowered from last night. I can't wait to do this again in September 2022 and every year after that.