On Wednesday, the Los Angeles Police Department (LAPD) tweeted a picture of a traffic offender's fake driver's license.
Notably, on the driver's license there is a photo of Philippine President Rodrigo Duterte smiling and smirking.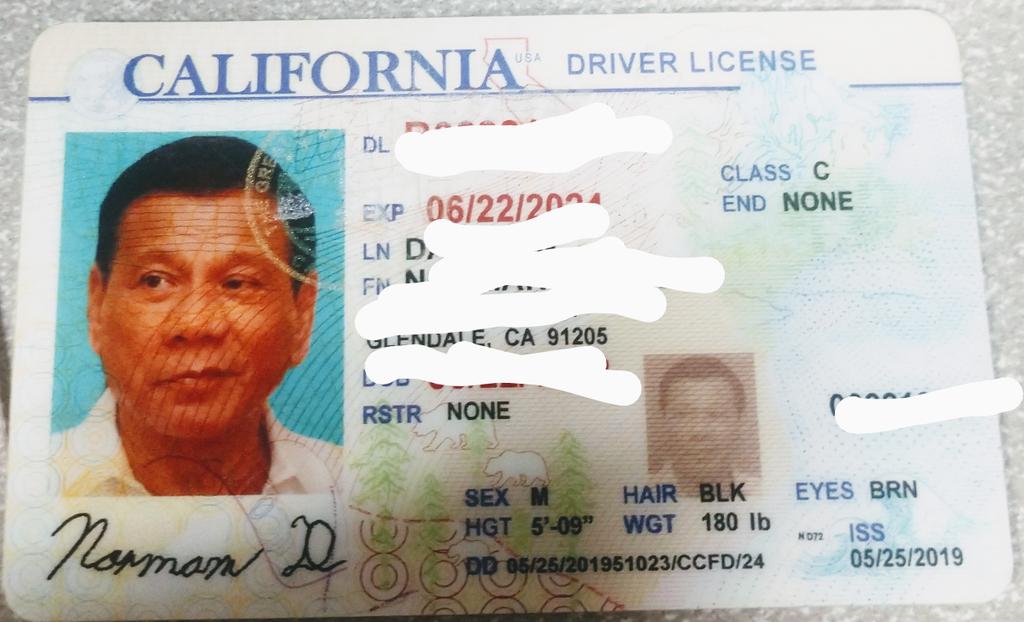 n the cardholder's signature, the name "Norman D" can be clearly seen. The weight also specified 82kg, which is said to be greater than the weight of President Duterte.
The police did not reveal whether the driver was Filipino, or a Filipino American.
The Philippines is the third largest Asian community in the US, with more than 4 million people according to 2018 statistics.
There are more than 1.6 million Filipinos living in California, and about 400,000 people living in Los Angeles.