Kieu Chinh is best known in America for her leading role in the movie The Joy Luck Club and the film about Vietnamese life in America after the war called Journey of the Fall as well as her achievements in philanthropy and charitable activities in the US.
Recently, she was honored to receive the Lifetime Achievement Award of Snow Leopard at the Asian World Film Festival for her dedication to her life in art. During the award ceremony, the female artist stood out with a luxurious charisma in ao dai design of designer Thai Nguyen Atelier.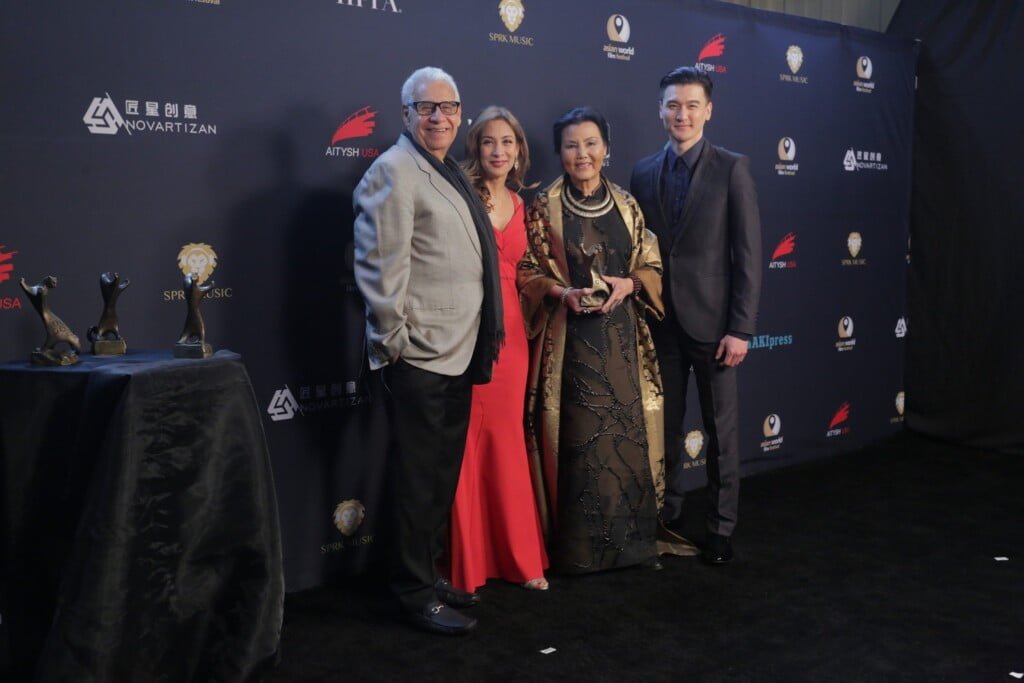 With his inner meticulousness and elaboration, designer Thai Nguyen Atelier has created a work of art with delicate patterns combined with luxurious golden color. The needle lines and stitches of the Ao Dai are carefully sewn with a meticulous floral embroidery pattern to highlight the noble beauty of artist Kieu Chinh during the awards ceremony.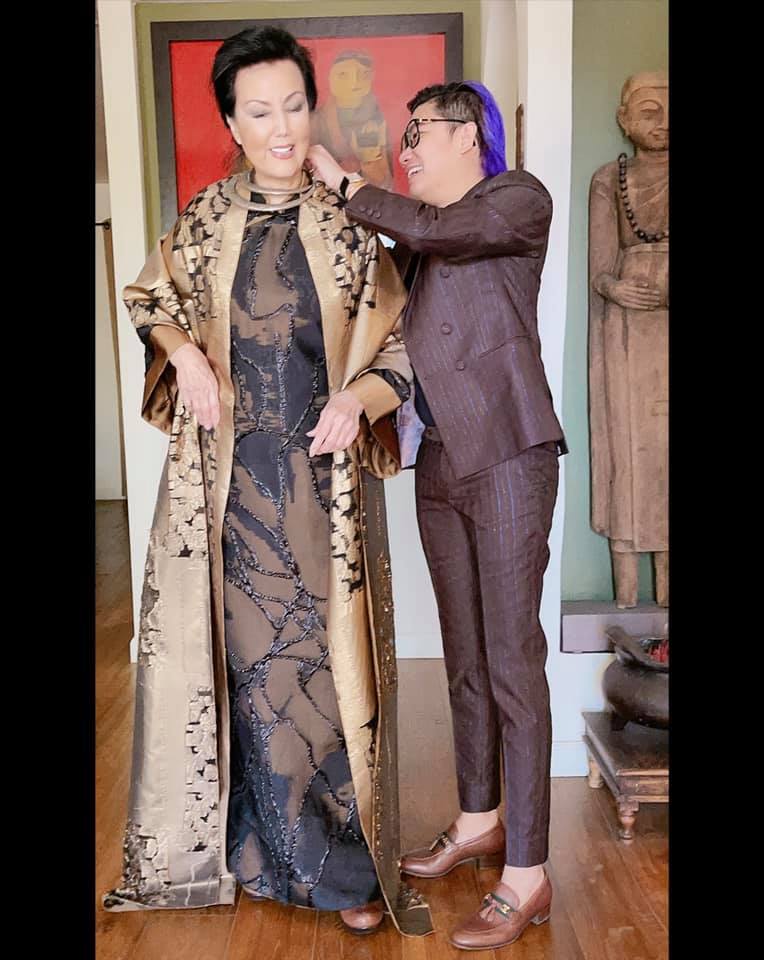 His traditional and ethnic design, skillful techniques combined with the choice of delicate materials have created a very unique quality in his design. It is known that the Ao Dai is a special gift that designer Thai Nguyen gave artist Kieu Chinh to congratulate her on her achievement of the noble award "Lifetime Achievement Award of Snow Leopard at the Asian World Film Festival".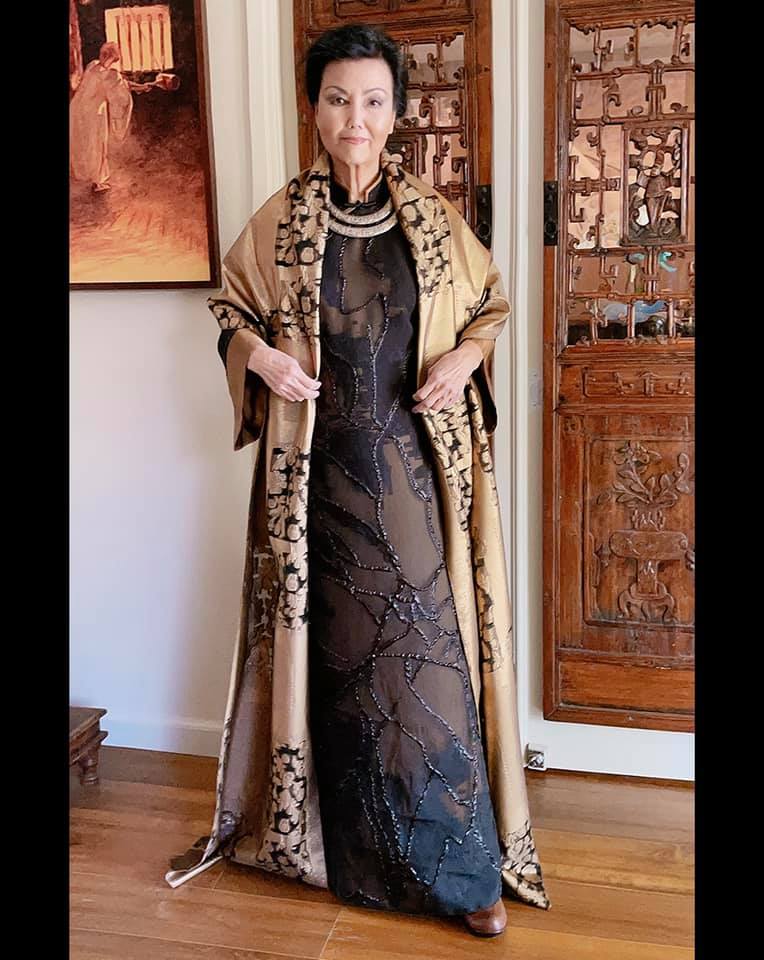 The designer shared: "This unique ao dai is a special gift for my idol – Mrs. Kieu Chinh. Congratulations You received the Lifetime Achievement Award of Snow Leopard at this week's Asian World Film Festival. At the same time, I would like to thank you, for paving the way for us Vietnamese-Americans in the entertainment industry in this country."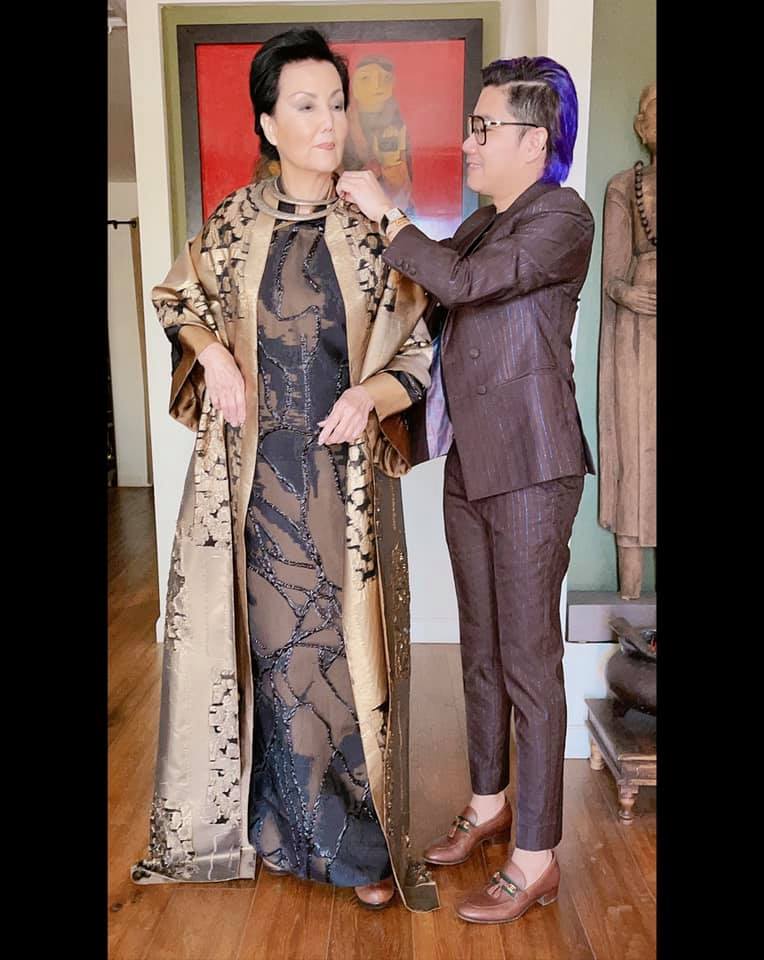 The highlight of Thai Nguyen Atelier's designs is that the traditional hand-embroidered motifs are very delicate, vivid and flexible in color, both luxurious and modern without losing the inherent traditional value of Ao dai. "The ao dai is forever an inspiration to me. The discreet, elegant and special ao dai is always the place for me to express my special affection for my hometown," shared Thai Nguyen.