A mix and match suit is a suit that can be worn with different pieces to create different looks.
This type of suit is perfect for those who want to have more than one look for their office or formal wear. Mix and match suits are also great for travel as they can be packed in a suitcase and still look great.
To create a mix and match suit, start with the basics: a jacket, pants, and a skirt. Then, add in different blouses, shirts, or dresses to create new looks. For example, pair the jacket with a white shirt and black pants for a classic look. Or, mix things up by wearing the jacket with a printed dress and heels. The possibilities are endless!
So, if you're looking for an office-approved outfit that can be worn multiple ways, consider investing in a mix and match suit.
Mix and match suits
The perfect blazer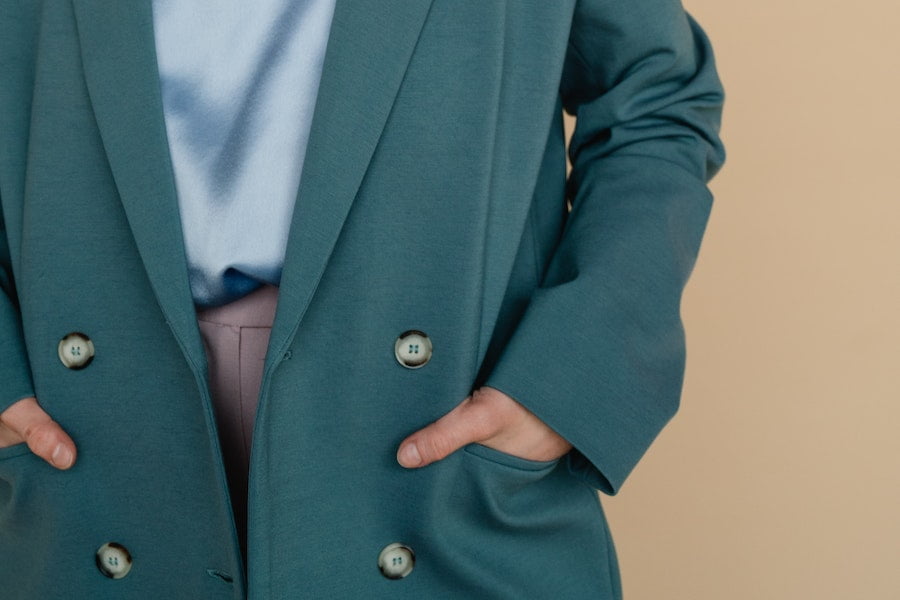 A well-tailored blazer is a key piece in any woman's wardrobe. It is the perfect mix-and-match item that can be dressed up or down to create myriad looks. But with so many style options available, how do you choose the right one for you?
Here are a few wellness tips to keep in mind when shopping for a blazer:
First, consider the silhouette. Do you want a fitted look or something more relaxed? There are also cropped and boxy styles to choose from.
Next, think about the fabric. A wool blazer will be more formal than one made from cotton or linen. And if you live in a warm climate, opt for a lighter-weight fabric so you can wear it year-round.
Finally, pay attention to the details.
The perfect pants
Picking the perfect pair of pants can be tricky. But with the right mix and match suits, you'll always look great. Here are a few tips to keep in mind when choosing the right style for you. The first thing to consider is the occasion. Are you looking for a casual pair of jeans to wear around town or something more formal for a job interview? Once you've determined the occasion, you can narrow down your choices.
Next, think about your body type. Not all styles of pants will look good on every body type. If you're not sure what will work best for you, ask a friend or salesperson for help. Finally, don't be afraid to experiment. Trying different styles and brands of pants is the best way to find what looks and feels best on you. So go out and have fun shopping!
The perfect shirt
There's no one-size-fits-all answer to the question of what makes the perfect shirt. But there are certain styles that work well for mix-and-match suits. Here are a few tips on choosing the right shirt for your body type and style personality. If you're tall and slim, you can pull off just about any shirt style. But if you want to create a suit that really stands out, go for a printed or patterned shirt.
This will add some visual interest to your look and help you stand out from the crowd. If you're on the shorter side, you'll want to avoid shirts with too much volume or excess fabric. Stick to tailored styles that hug your body and don't overwhelm your frame.
When it comes to finding the perfect shirt, there's no one-size-fits-all answer. The key is to know your own personal style and what looks best on you. Here are a few tips to help you find the perfect shirt for any occasion.
For a casual look, try a relaxed fit shirt in a solid color or simple pattern. If you're looking for something more formal, opt for a tailored shirt with a collar and button placket. For a fun and stylish twist, try a printed or embellished shirt.
The most important thing to remember when shopping for a shirt is to find one that fits you well. Be sure to try on different styles and sizes until you find the right one for you. With so many great options available, there's sure to be a shirt out there that's just perfect for you.
Mixing and matching: putting it all together
When it comes to mixing and matching suits, there are a few things you need to keep in mind. The first is that the colors should complement each other. You don't want to end up with a clash of colors that makes you look like a clown. Second, pay attention to the fabrics. Make sure they have a similar texture so they don't look too disparate.
Finally, consider the proportions of the pieces. You don't want one piece to be too big or too small in comparison to the others. With these guidelines in mind, let's take a look at some ways you can mix and match suits to create stylish and unique looks. One way to mix and match suits is by playing with different shades of the same color. For example, you could pair a light gray blazer with charcoal pants.
When it comes to finding the perfect suit, mix and match is the way to go. With so many different cuts and styles available, you're sure to find a combination that fits you perfectly. And don't be afraid to experiment – a little bit of color or pattern can really make your outfit pop. So next time you're shopping for a suit, remember to mix and match. With a little bit of effort, you're sure to find the perfect look for any occasion.