The Oscar 2023 ceremony took place at the Dolby Theater, Los Angeles (USA) on 12th March with the host Jimmy Kimmel. And Ke Huy Quan made a miracle at the Oscar 2023 with the best supporting actor award. 
Ke Huy Quan, a Vietnamese-born actor, made history at the Oscar 2023 ceremony on the evening of March 12, in Los Angeles, when he became the first Vietnamese-born actor to win an Oscar for the category "Best Supporting Actor" for his role in the superhero comedy "Everything Everywhere All at Once".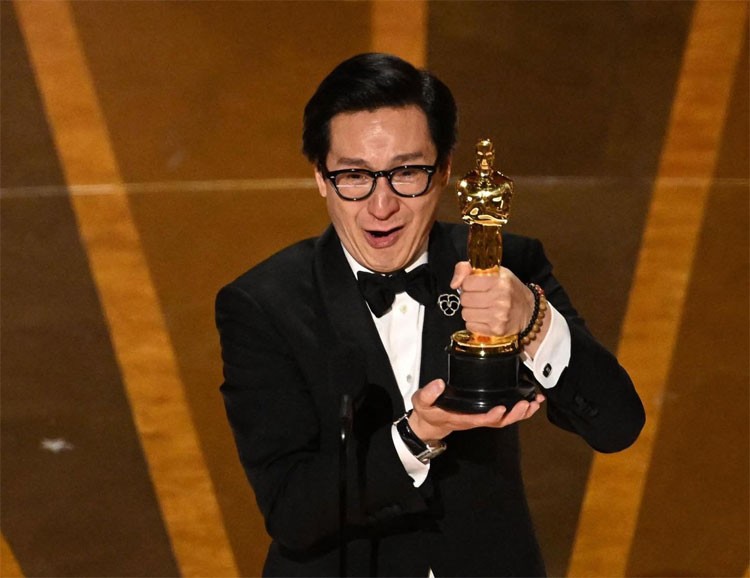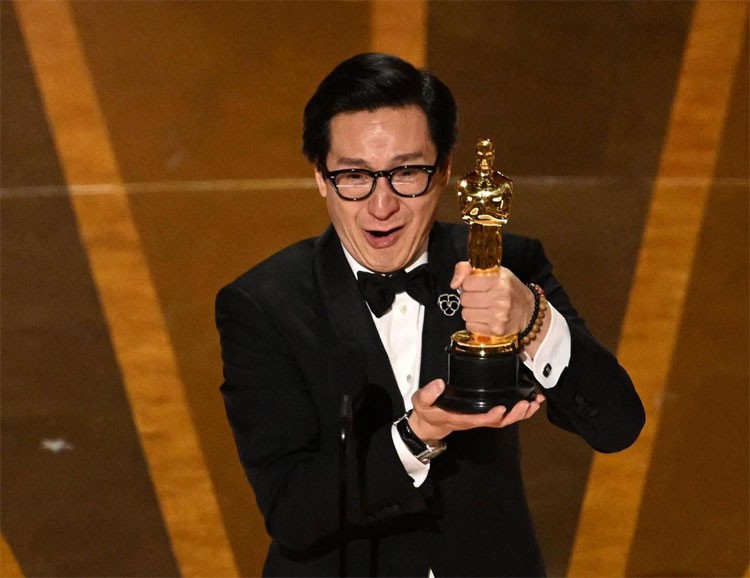 He won the award for Best Supporting Actor against competition from Brendan Gleeson, Barry Keoghan, Brian Tyree Henry, and the late actor Judd Seymore Hirsch. With this award, he become the first Vietnamese-born star to be named at the most prestigious awards ceremony, and also set a record as the first Asian actor to win three of Hollywood's biggest film awards: The Golden Globes, SAG awards, and Oscar.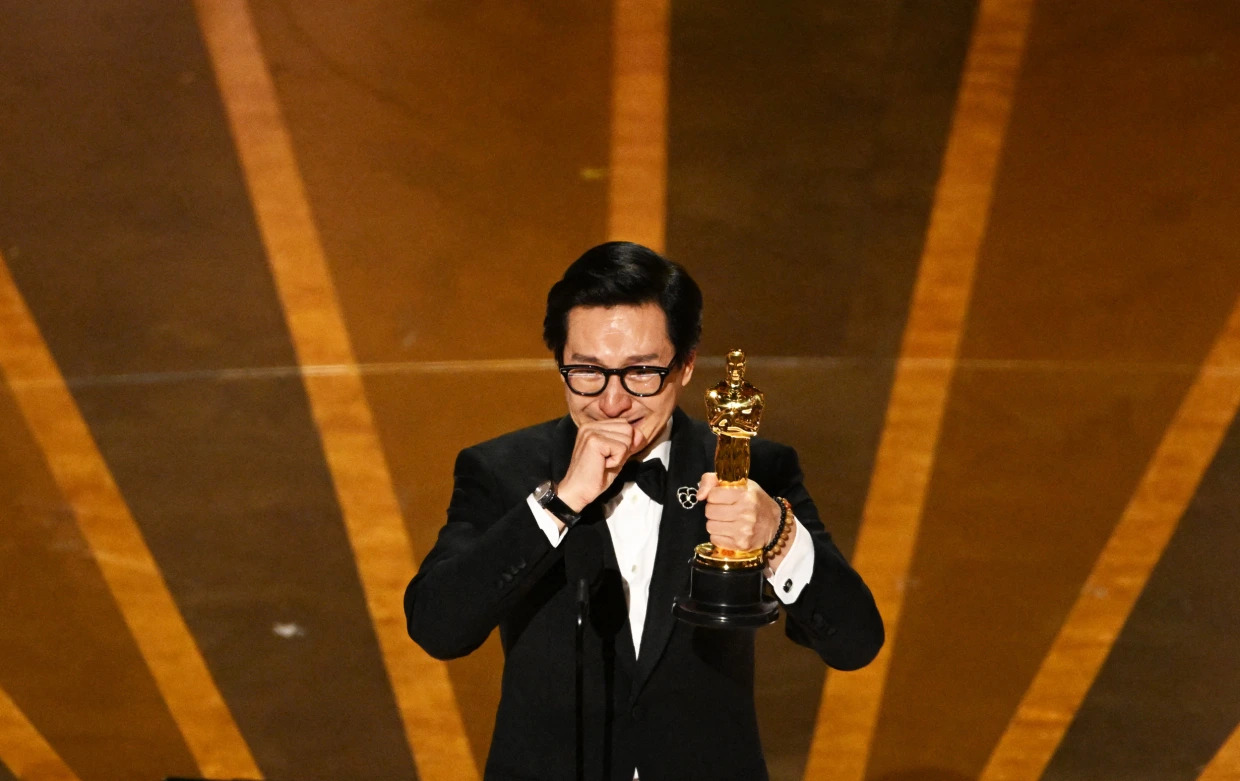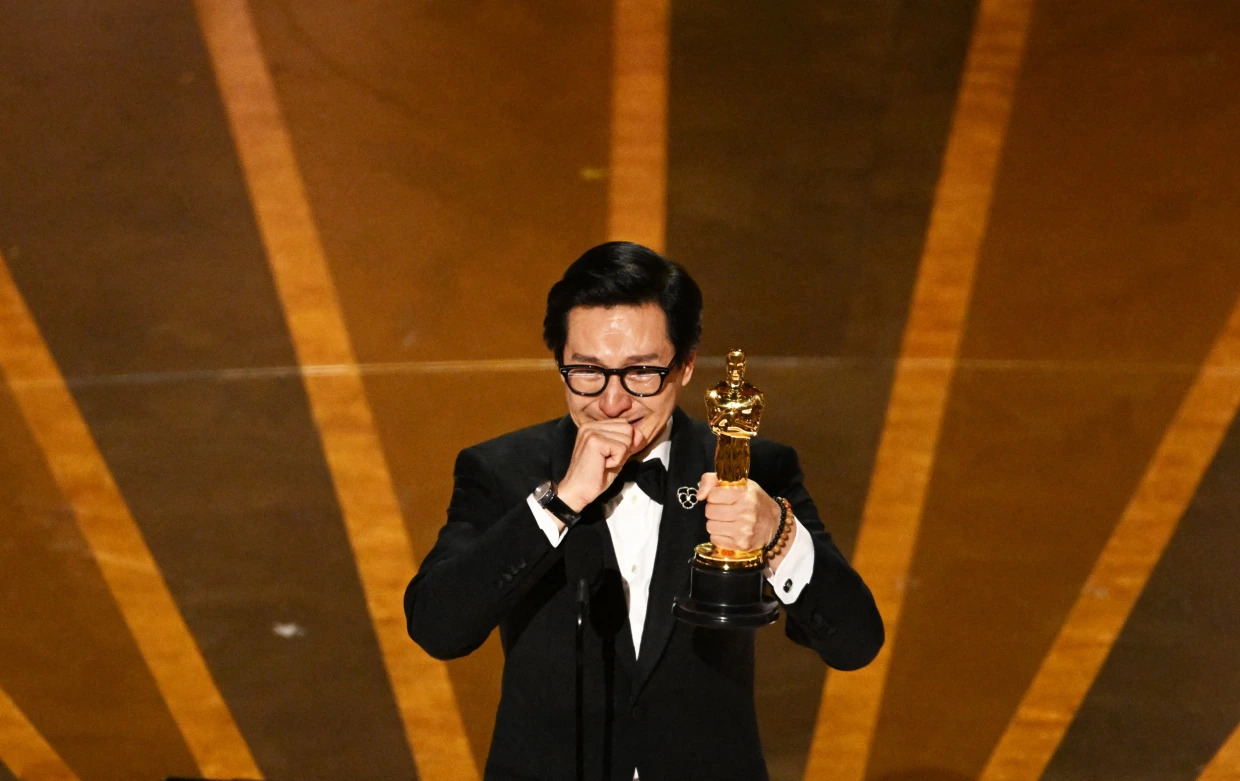 After kissing the golden statue, Ke Huy Quan burst into tears when he gave the speech:
"My mom is 84 years old and she's at home watching. Mom, I just won an Oscar!" 
"My journey started on a boat. I spent a year in a refugee camp. Somehow I ended up on Hollywood's biggest stage!
"They say stories like that only happen in the movies; I can't believe it's happening to me. This is the American dream!"
Everything Everywhere All at Once had surpassed The Lord of the Rings: Return of the King to become the most award-winning movie of all time prior to the 2023 Academy Awards ceremony. Quan Ke Huy thus holds the third record, as the male supporting actor who has the most awards ever for a role. Including the Oscar 2023, he has just received 57 prizes.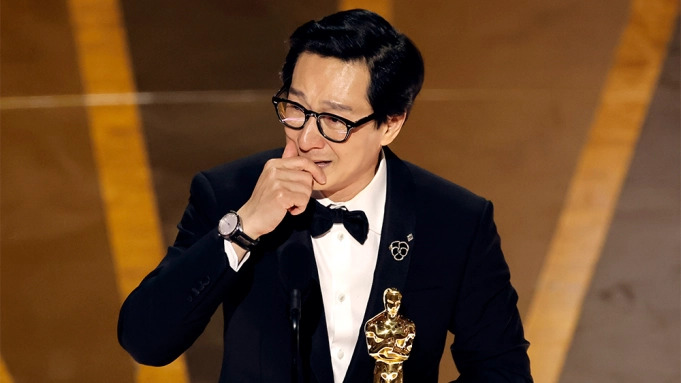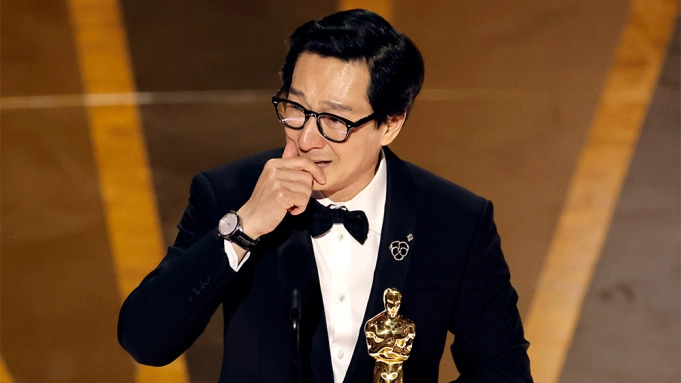 One of the most intriguing stories of the season is Quan's 40-year comeback. Quan acted in The Goonies and Indiana Jones and the Temple of Doom as a child in the 1980s, but he later struggled to obtain work in Hollywood as an Asian actor. Quan instead established a career in the film industry working behind the scenes as a stunt coordinator and assistant director.
However, Ke Huy Quan found new optimism for career chances in Hollywood with the release of Crazy Rich Asians in 2018, which starred his future co-star Yeoh. He then resumed acting when director Daniel Kwan and writer Daniel Scheinert cast him in Everything Everywhere All at Once.
For his work in the A24 film, the actor has received a lot of praise and has already won prizes from the Gotham Awards, National Society of Film Critics, Los Angeles Film Critics Association, and New York Film Critics Circle. Ke Huy Quan will next be seen in Marvel's "Loki" and "The Electric State."