We've seen chocolate cream, peanut butter, and birthday cake Oreo cookies, but have you ever seen them pretty in pink? Oreo is turning a blushing shade of pink this spring with its first-ever line of pink Oreo cookies that will surely hit the spot for all things soft and wonderful.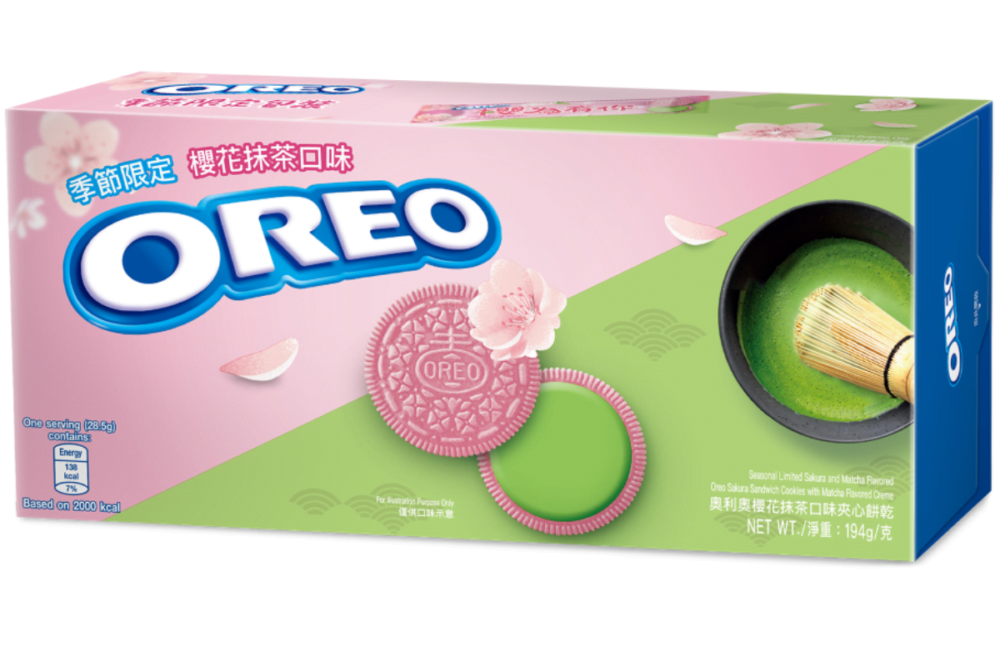 If you're dreaming of Japan and its beautiful rosy sakura blossoms that ring in spring while you're stuck inside, the new Oreo cookies will bring you the taste and colours of Japan's springtime with the launch of two new OREO flavours in Hong Kong—Sakura Matcha and Peach Oolong.
For the first time in Oreo's history, the classic black-and-white cookie will take on colourful hues of rosy pink, bright green, and peachy orange, while its blue packaging will be transformed into a lovely pink box with blossoming sakura. With its Japanese-themed package design, colours, and must-try flavours, long-time lovers of Oreos will fall in love with the two new unique offerings. Matcha lovers across the city, this one's for you!
The refreshing sakura-coloured cookie sandwich has a filling made from real matcha powder, combining sweetness with a bitter blend that conveys an iconic taste of Japan, while the fruity taste of peach matched with a splash of oolong tea will give you the lingering comfort of spring's embrace.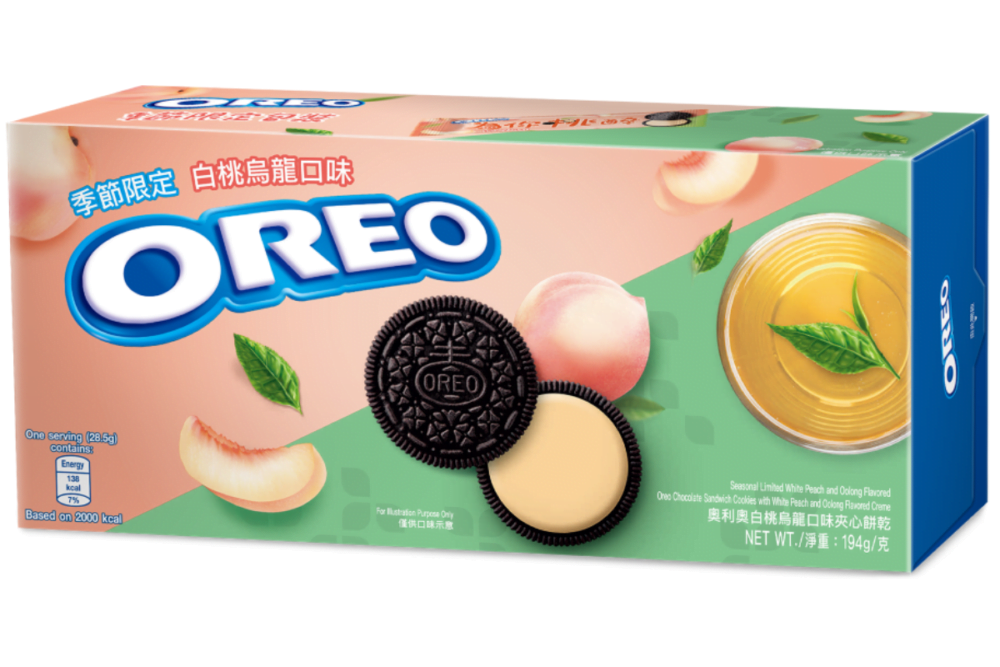 Take home your playfully pink boxes of Sakura Matcha and fun-filled light orange boxes of Peach Oolong Oreo cookies, available at all major convenience stores and supermarkets in Hong Kong starting from 15 April and 1 May respectively. Prices start at $8.5 per box. Relax at home and enjoy your Japanese-inspired springtime to the fullest with Oreo!
Source localiiz