It's Christmas time already! Although it is not a national holiday in Japan, it is still observed across the entire nation. However, you may be surprised to find out that KFC really embodies the spirit of Christmas in Japan.
In Japan, 3.6 million Japanese families are thought to celebrate Christmas with KFC. The average KFC will see a tenfold increase in daily sales during the holiday season. The busiest day of the year is December 24, when KFC Japan experiences its highest sales. Families frequently have to place their orders weeks in advance or risk waiting hours in line.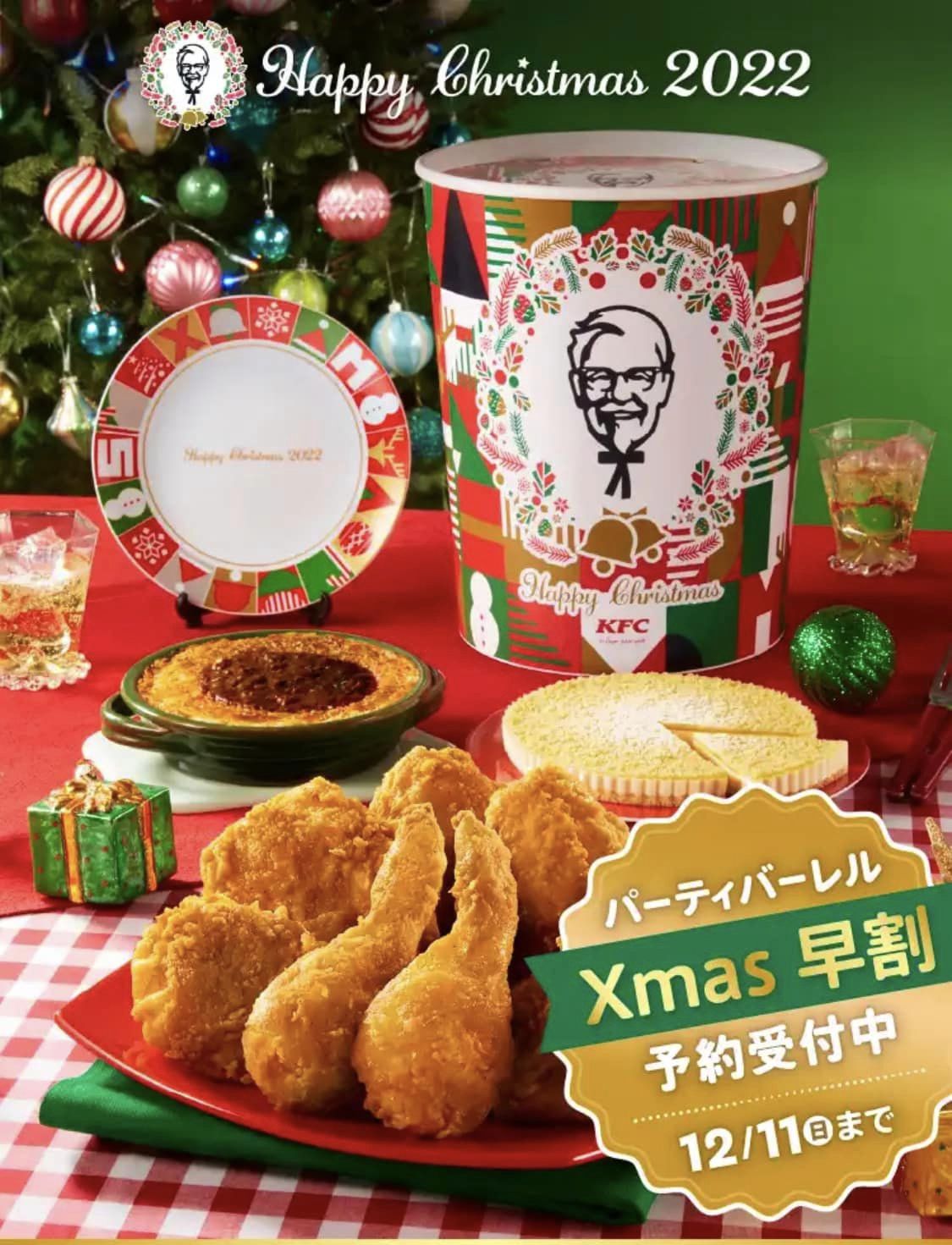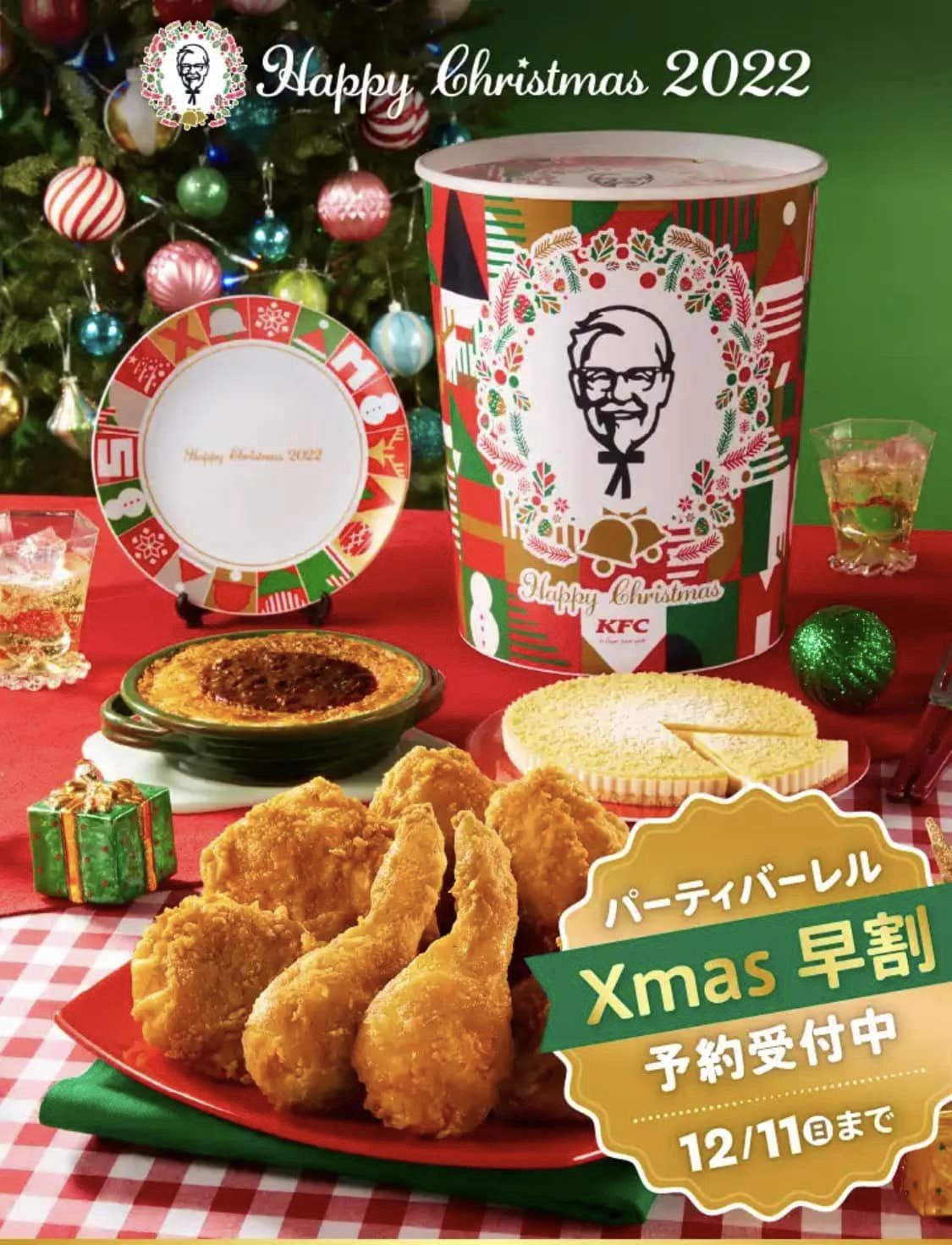 Why has KFC become a tradition of Christmas In Japan?
What is the reason for this? It may start in 1970, Takeshi Okawara, the manager of the first KFC in Japan, had a dream about a new marketing strategy called the "party barrel" that would be sold around Christmas. He hoped that chicken would suffice after overhearing two out-of-country visitors in his store discuss missing turkey on Christmas, so he started marketing his "Party Barrel" as a way to celebrate the holiday.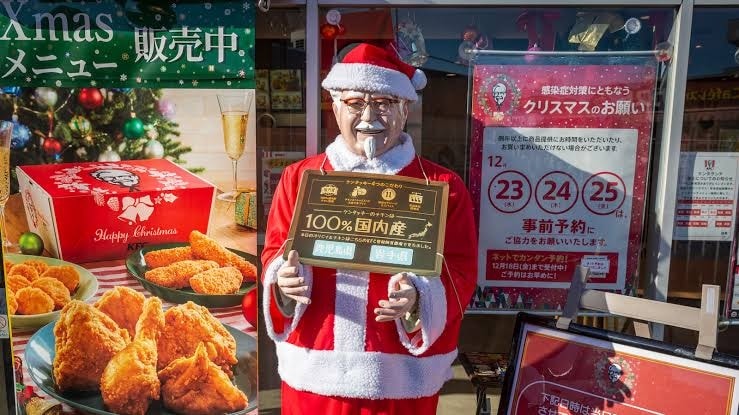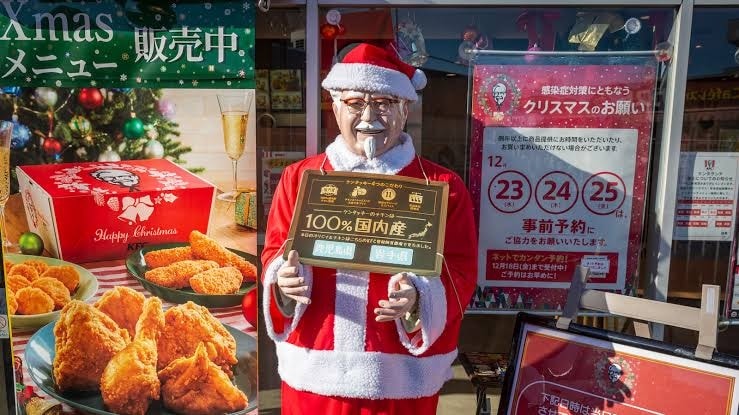 KFC nationalized its marketing strategy called  "Kentucky for Christmas" in 1974, and quickly gained popularity. Even Colonel Sanders, the company mascot, dons a Santa suit for the celebration. On Christmas in Japan, KFC is viewed as a representation of a family reunion by many families.
All Japanese wants for Christmas is KFC!
Since its initial debut in 1974, KFC Japan's Christmas campaign has evolved to include Colonel statues dressed as Santa Claus outside restaurants all over the nation and Christmas-only menu items like a premium roast chicken, a locally sourced, premium chicken that is hand-prepared and stuffed with cheese and mushrooms, then baked fresh in the restaurant. To get the nation excited for the upcoming Christmas season, KFC Japan begins advertising and accepting preorders and reservations for its holiday specials as early as late October.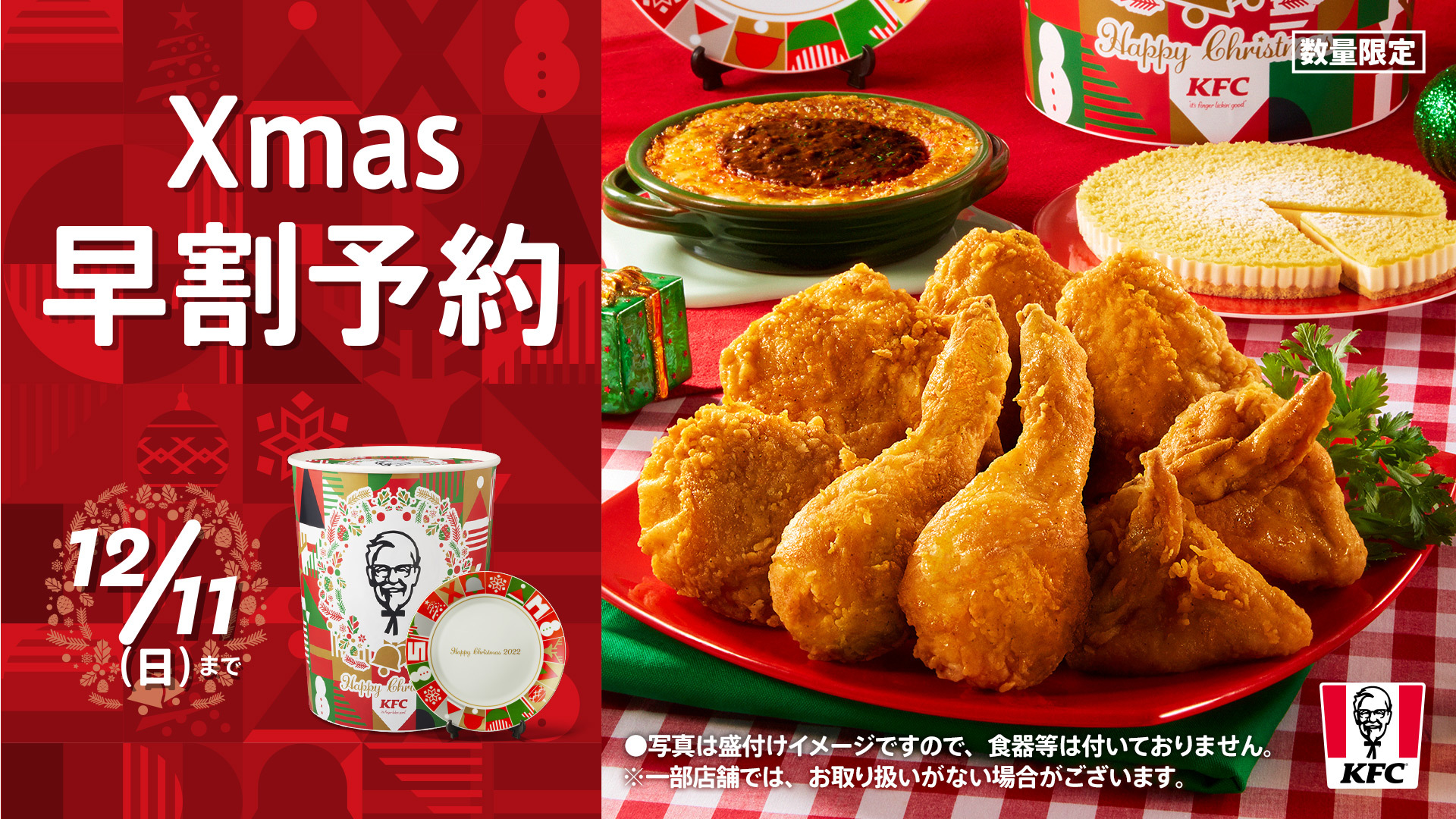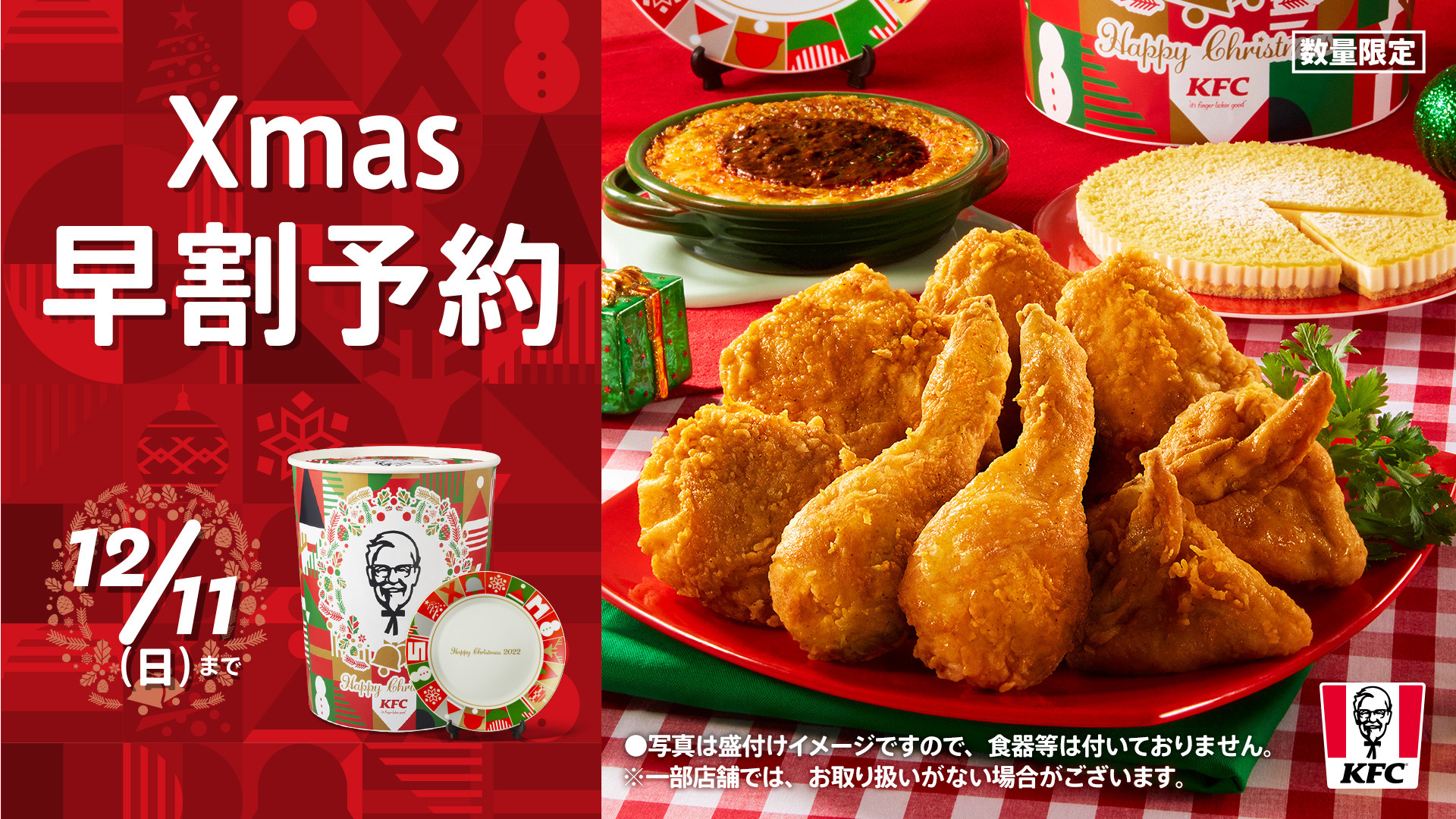 Each year, the celebrated party bucket is updated with new side options, a festive bucket design, and an inside commemorative plate. The centerpiece of the party bucket and the Japanese Christmas holiday remains KFC's renowned fried chicken, even though the design of the bucket and its sides may change every year.
If you're in Tokyo around Christmas and don't want to wait in line for a KFC, head to a convenience store and buy some chicken there instead. However, be aware that even those items frequently run out. Merry Kentucky Christmas!