With two major awards Vivian Nguyen got on her graduation day, she is the first Vietnamese female to receive this honor at UC Berkeley.
UC Berkeley is one of the most prestigious universities in America, regularly ranked in the list of the best universities in the world. Many alumni from this university have won major international awards, including more than 30 Nobel Prizes.
Therefore, this school also give awards every year to encourage the spirit of learning and honor the students with the best achievements.
This year, a female student made a surprise when she received 2 big awards from UC Berkeley. That is Vivian Nguyen, a Vietnamese-American female.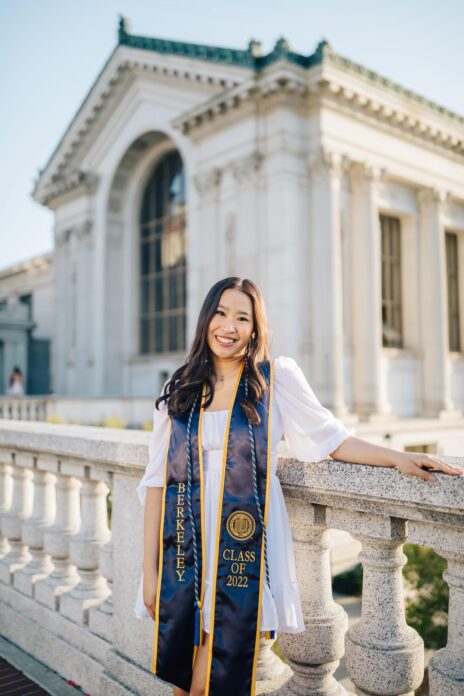 Vivian Nguyen graduated with Honors with High Distinction (Magna Cum Laude), a BA in Molecular and Cell Biology from UC Berkeley on May 14th with two prestigious awards including:
– Outstanding Scholar Award: Vivian is the first Vietnamese female to receive this award in UC Berkeley history. Before that, only one Vietnamese male received this award in 2016
– Paola S. Timiras Memorial Prize: Vivian is the first Vietnamese to receive this award in UC Berkeley history.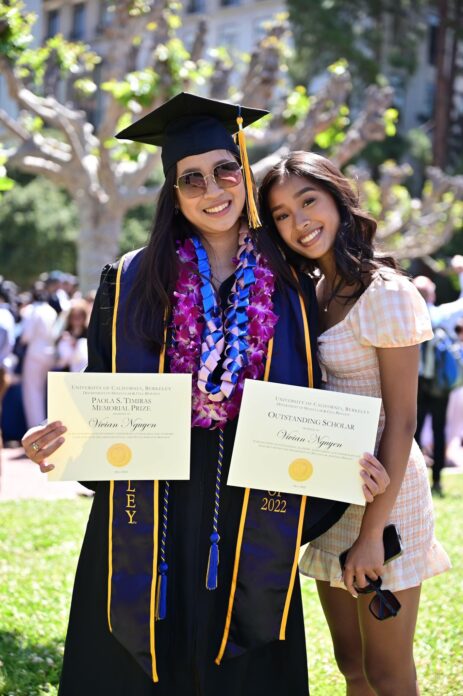 In August, she will be attending Harvard Medical School.
Vivian Nguyen was born in a family with a tradition of studying hard and being successful in society. Her maternal grandparents, Mr. Nguyen Trung Dao and Ms. Le Ngoc Tuyet are former professors of Mathematics, Physics, and Chemistry. Her grandfather is Pharmacist Nguyen Minh Nhut. She is the eldest daughter of Mr. Nguyen Nhut Tuong and Ms. Nguyen Thuy Trang, owner of Thai Binh Financial Services Company in San Diego, California. That's why she herself always strives and tries every day to achieve the best possible results.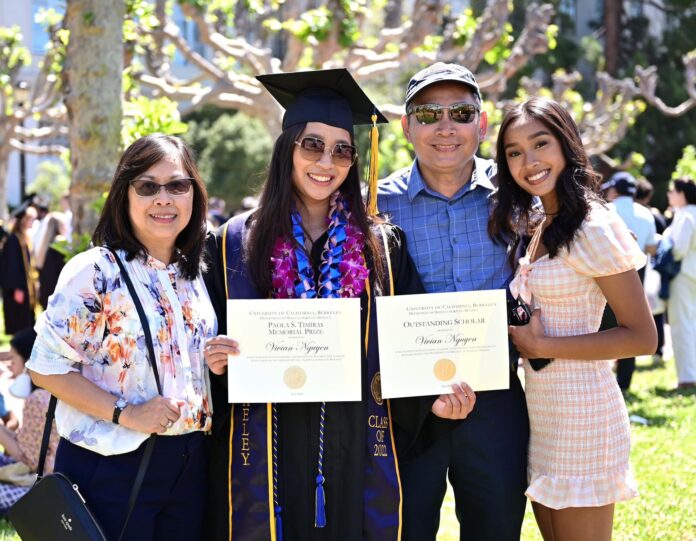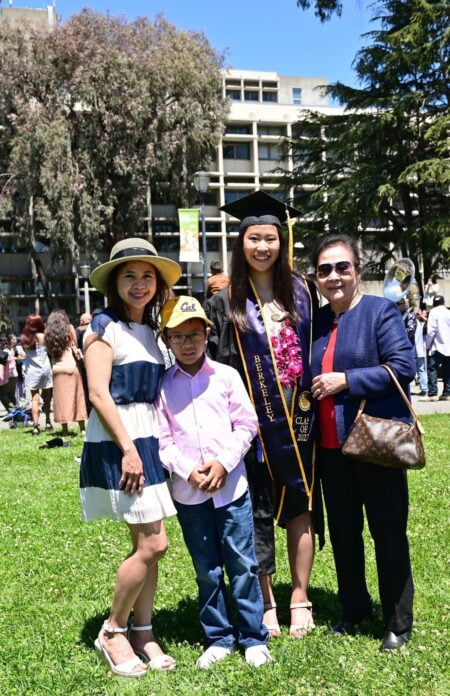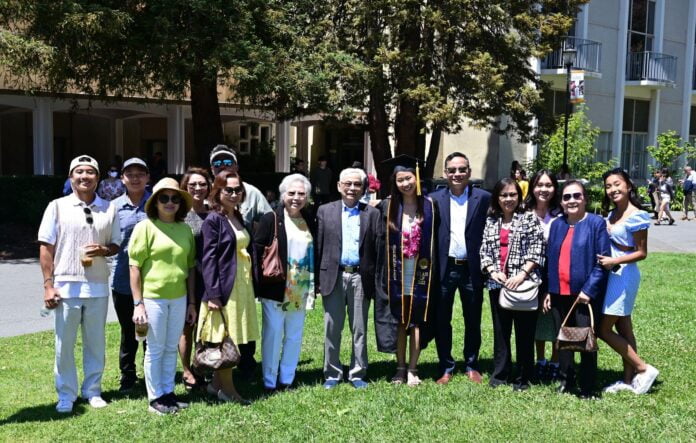 With the achievements at UC Berkeley, Vivian Nguyen not only strengthens the proud academic tradition of her family, but also makes the Vietnamese community in America extremely proud.
Surely Vivian Nguyen will go further on the inspirational road to success. Congratulations to Vivian, and may she continue to achieve great achievements not only in school but also in life and in the future.
Phainon Lib