Let's take a look at 7 Christmas nails with extremely new styles that will make you love at the first sight.
Variations with the usual red and blue tones
The first of the Christmas Nails set suggested by 2Guys is made with high-grade powder and mainstream gel polish, with the nude tone of the Duo set serving as a base. The texture is painted with Supreme Liner Art and Fairy Dust gels to create a glistening effect in two main Christmas colors, bright red and dark green. The embossed poinsettia flower motif, which is adorned with eye-catching golden stone pistils, elevates the overall nail set.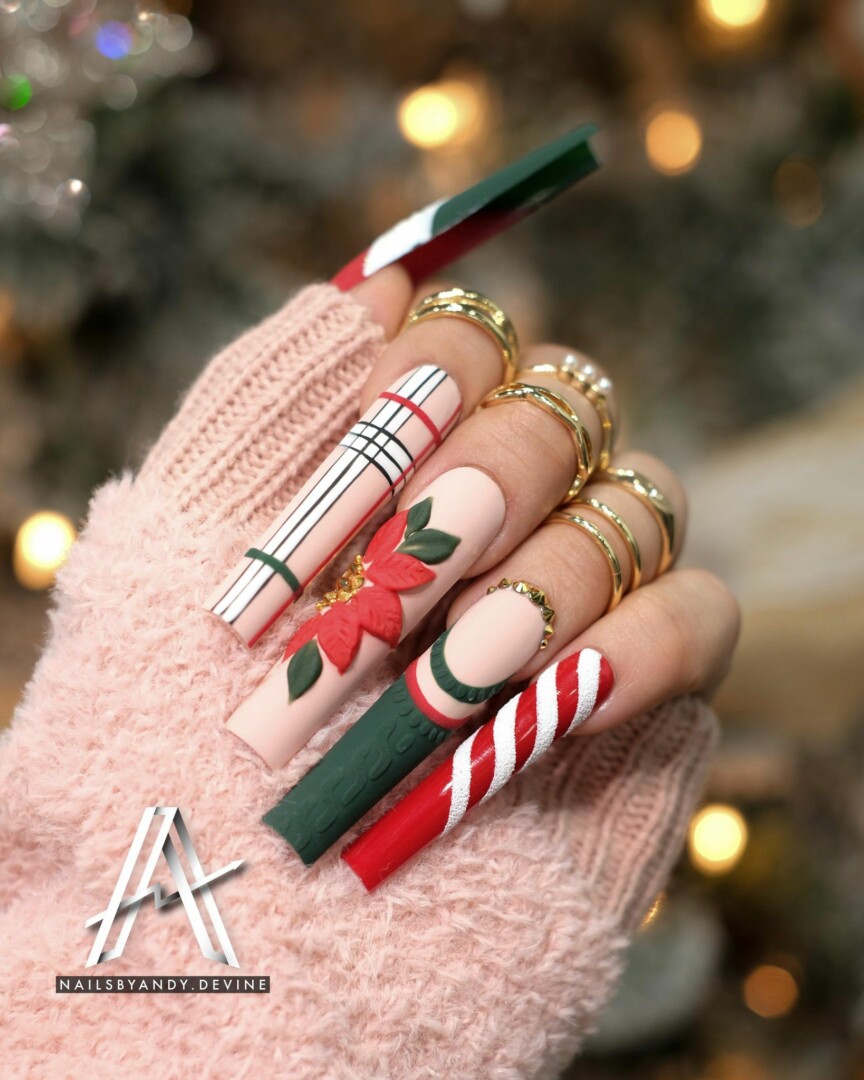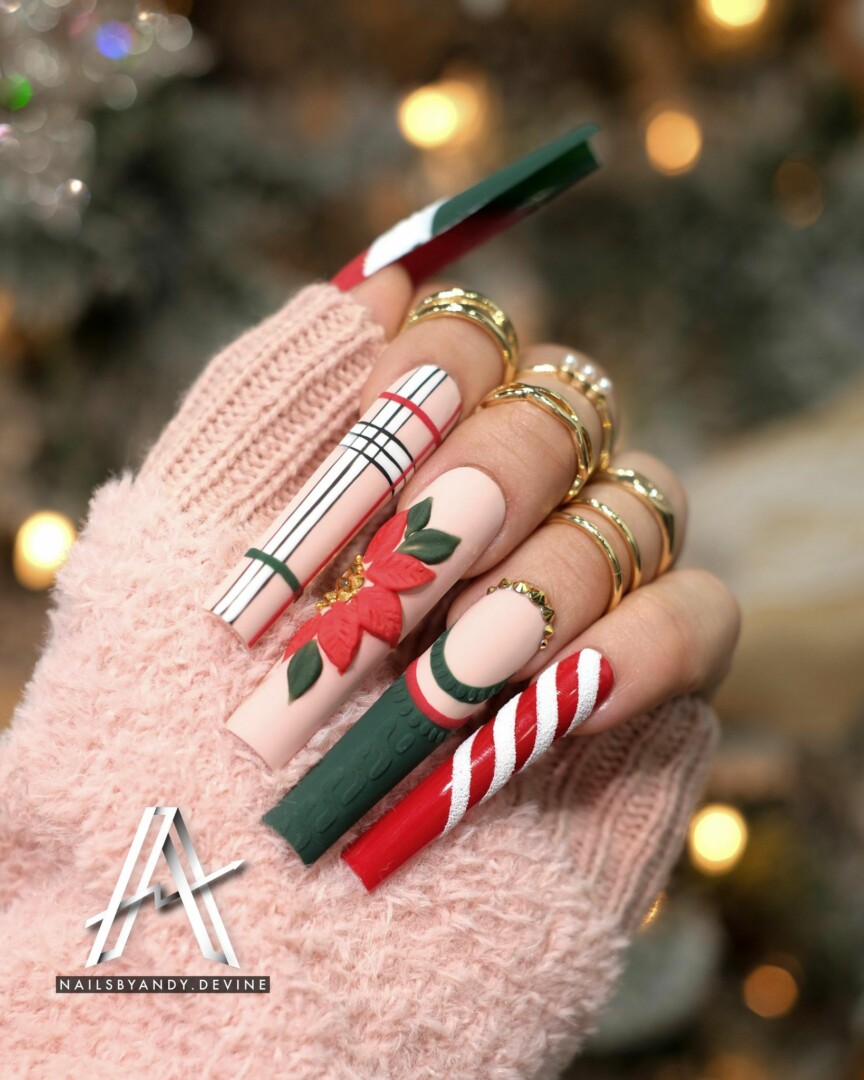 Cute and Trendy, why not?
The best way to describe the second nail set from 2Guys is that they are both cute and trendy. Similar to the first nail set, this one incorporates pink tones with glitter powder, Platinum Liner Art gel, and glitter powder as well as the nude color of the Duo set as the background. Along with shimmering snowflake accents, the nail set's vibrant Christmas hues and penguin and winter sweater decor ideas add to its impressiveness.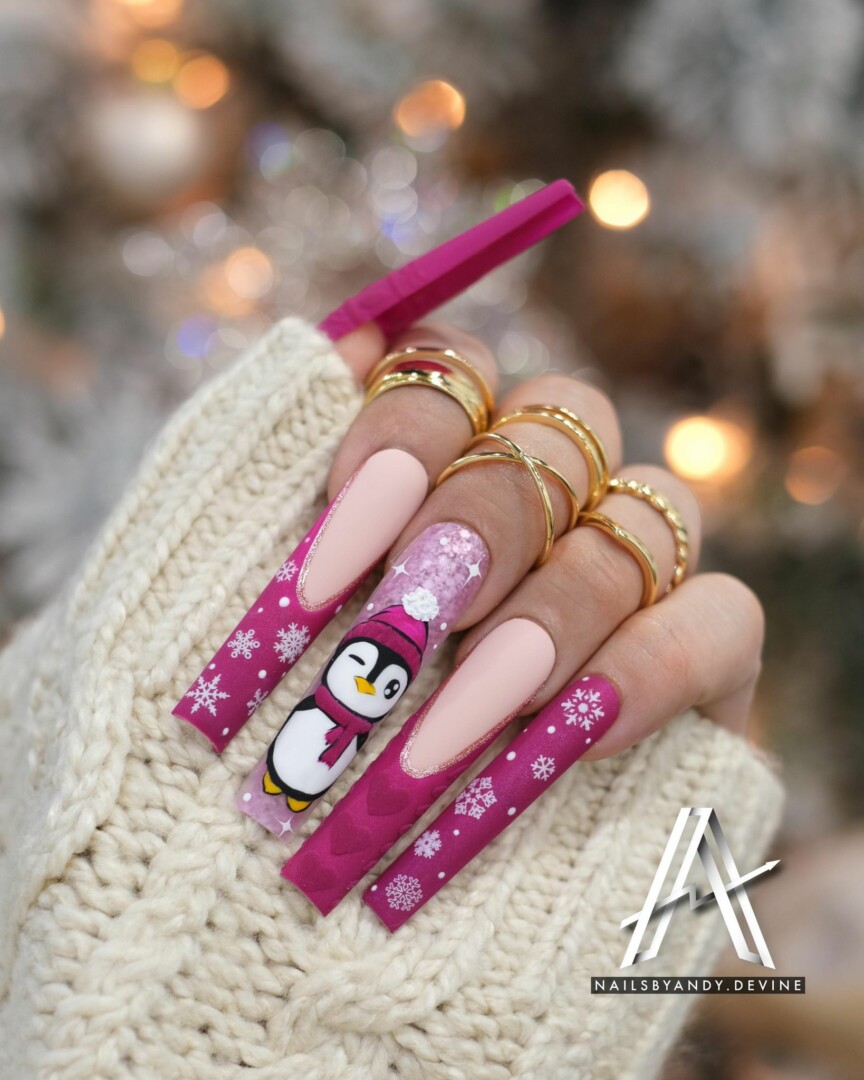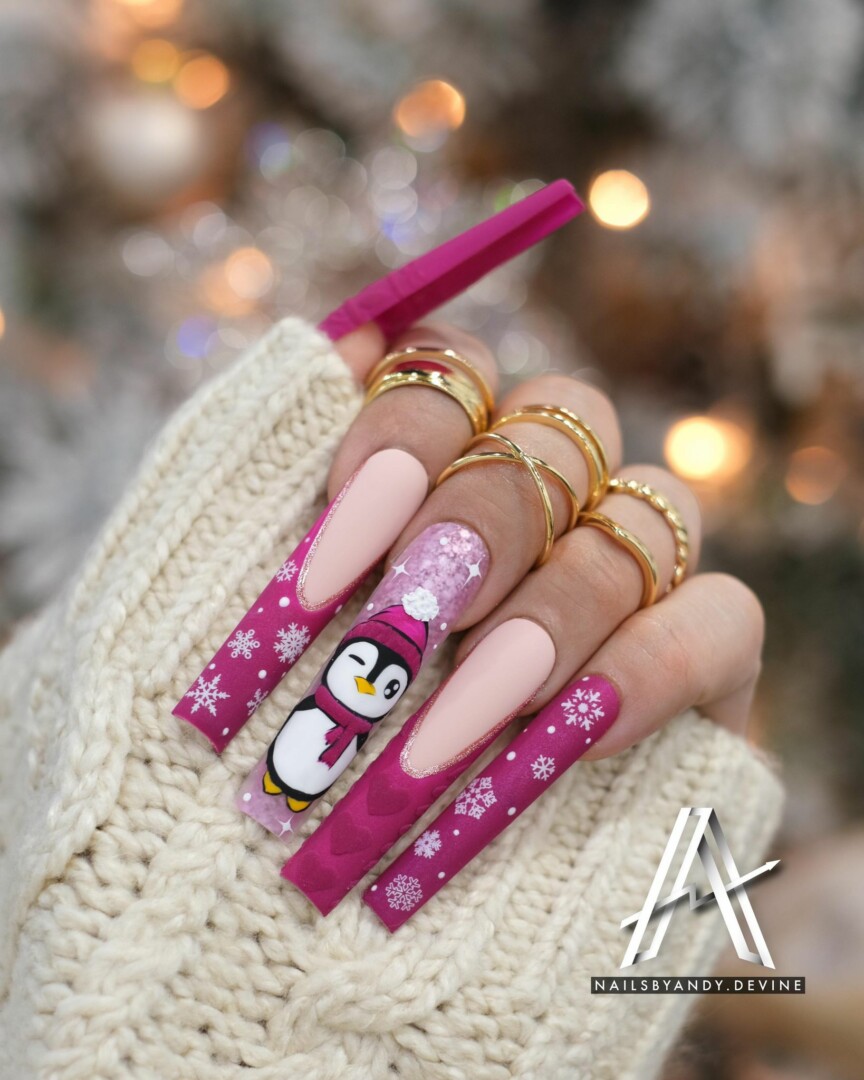 Merry Blue Christmas!
Inspired by the expression "Blue Christmas" which means that Christmas brings hope for the upcoming new year, this third Christmas nail set has a simple but striking blue tone. Simple textures are delicately arranged and painted with gel polish to produce a luxurious look that is permanent.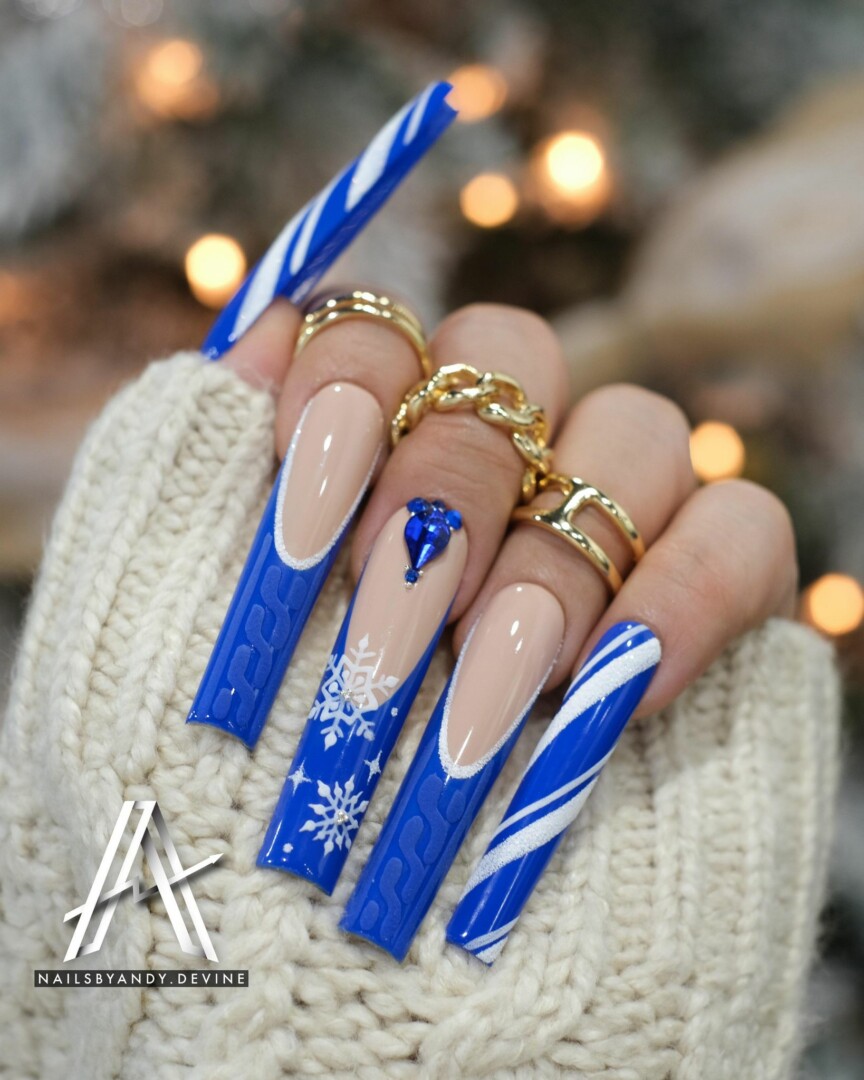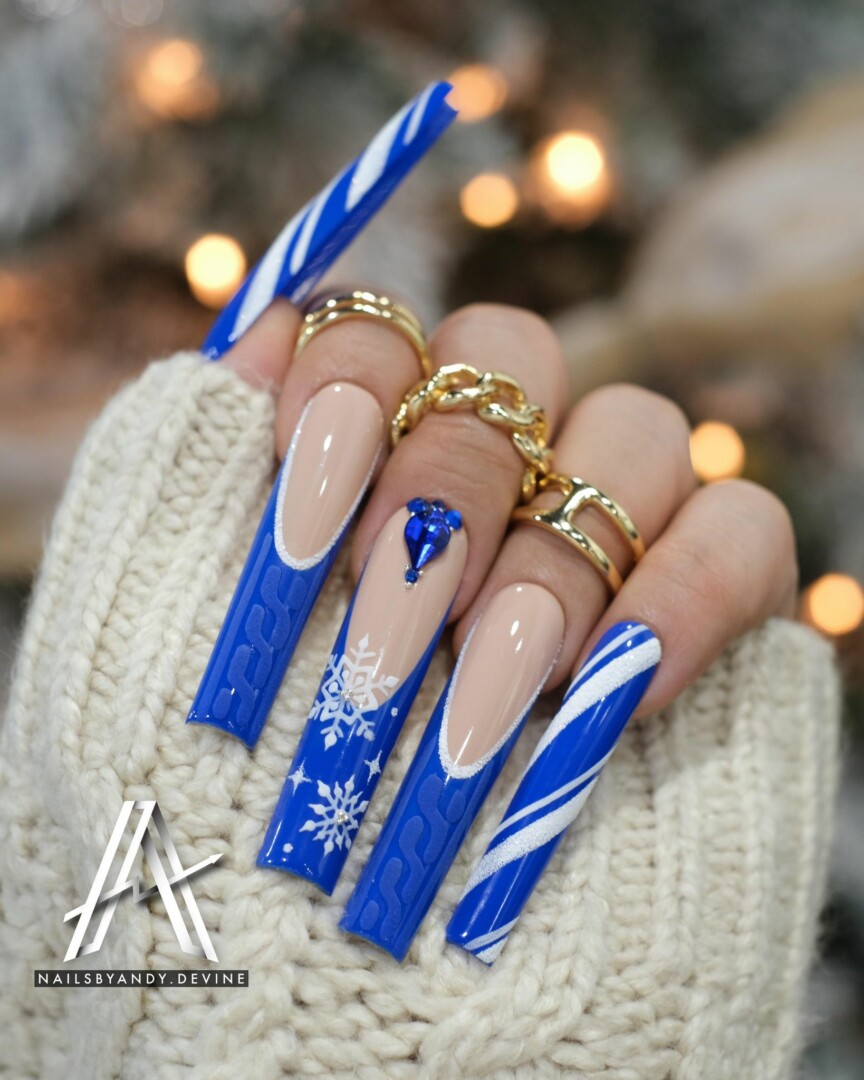 Create from the usual
On the fourth set of Christmas nails, 2Guys skillfully applied the crack effect found inside the iceberg. The main light blue tone of this nail set is covered in pigments and clear powder, and the hand-painted sweater veins and foil transfer technique give it a fancy and impressive appearance.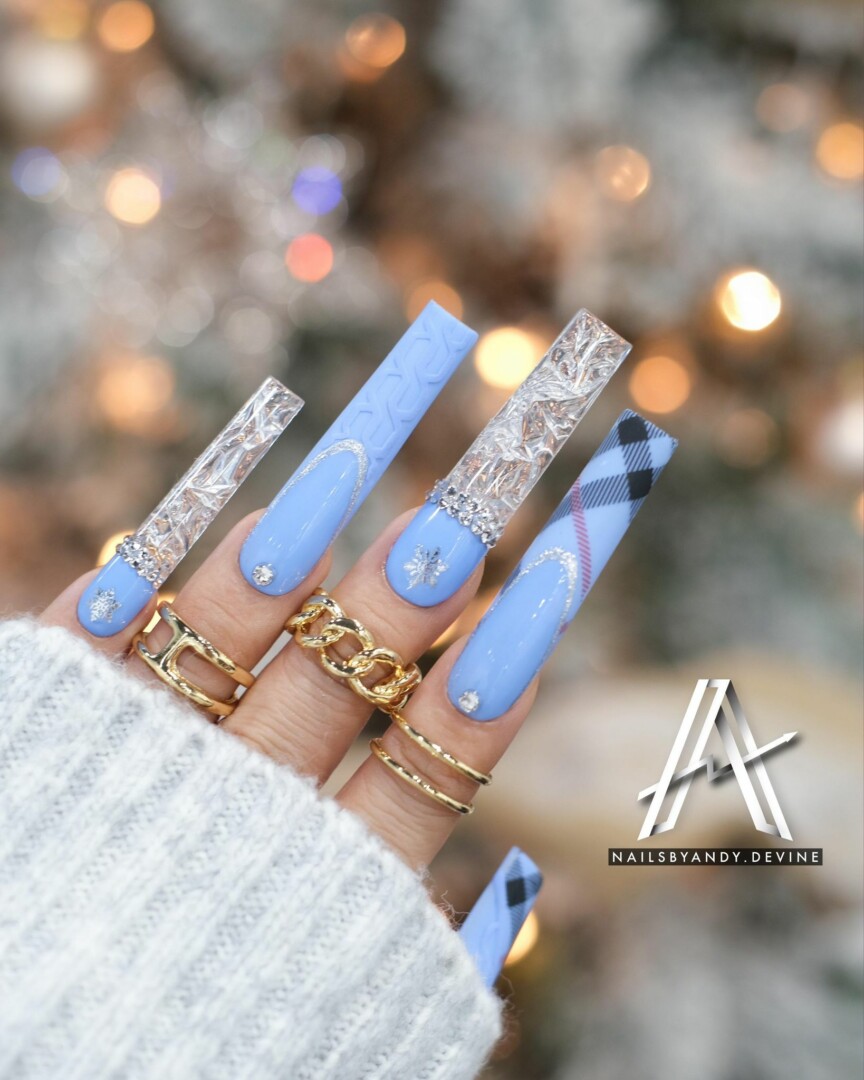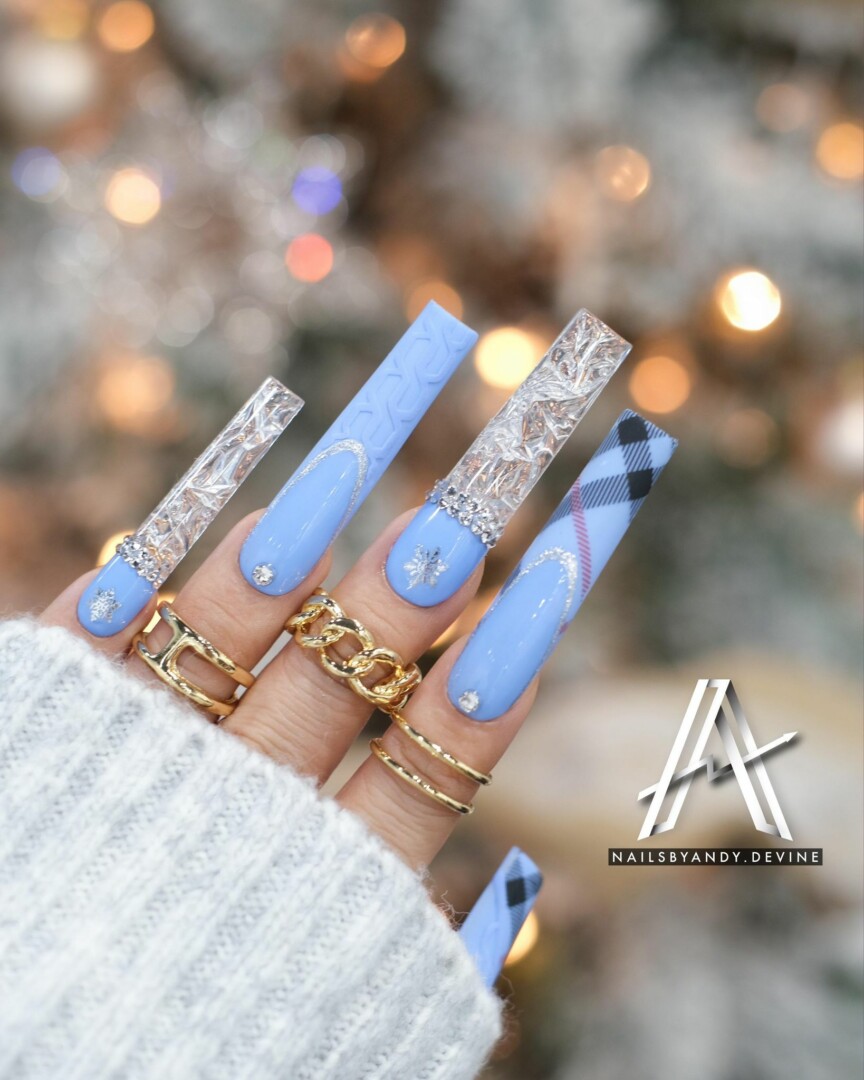 Classical yet very fashionable
The fifth nail set combines the most fundamental components with common colors, embossed drawing techniques, and rhinestone accents. Even the smallest details, like tiny beads, are made to look extremely sophisticated. Although it appears straightforward at first glance, it is both flawless and incredibly fashionable.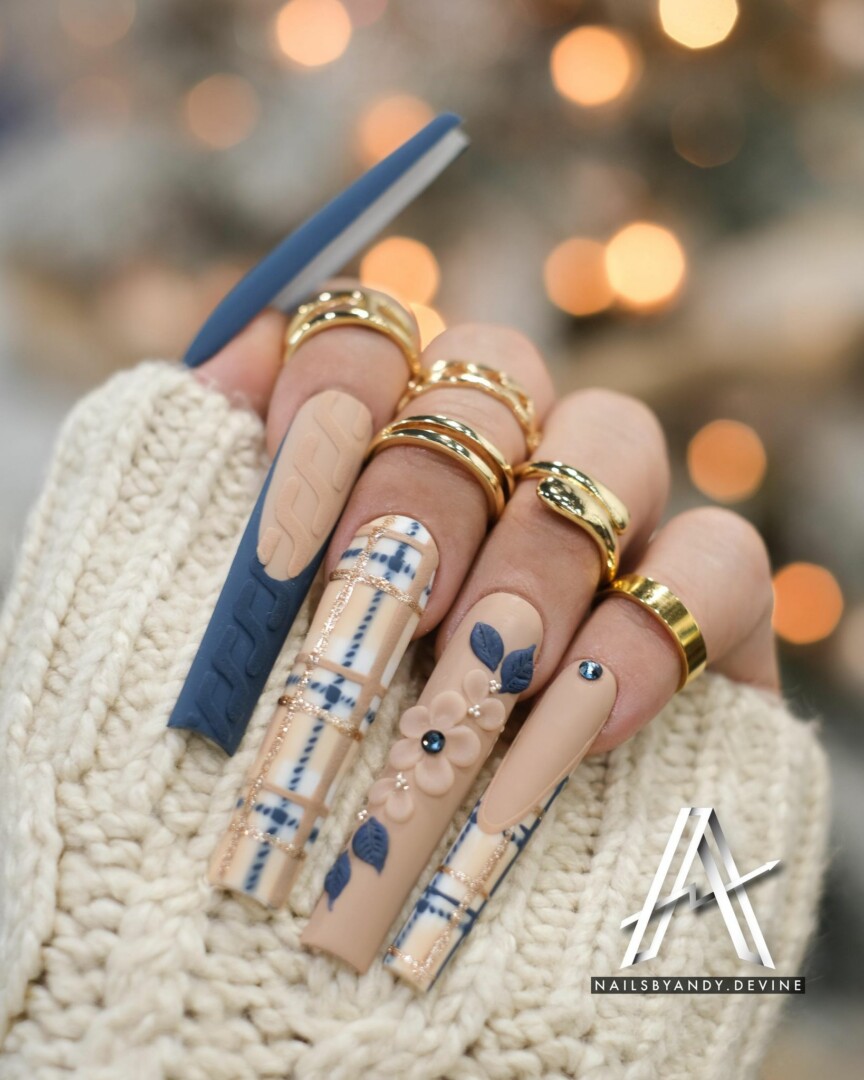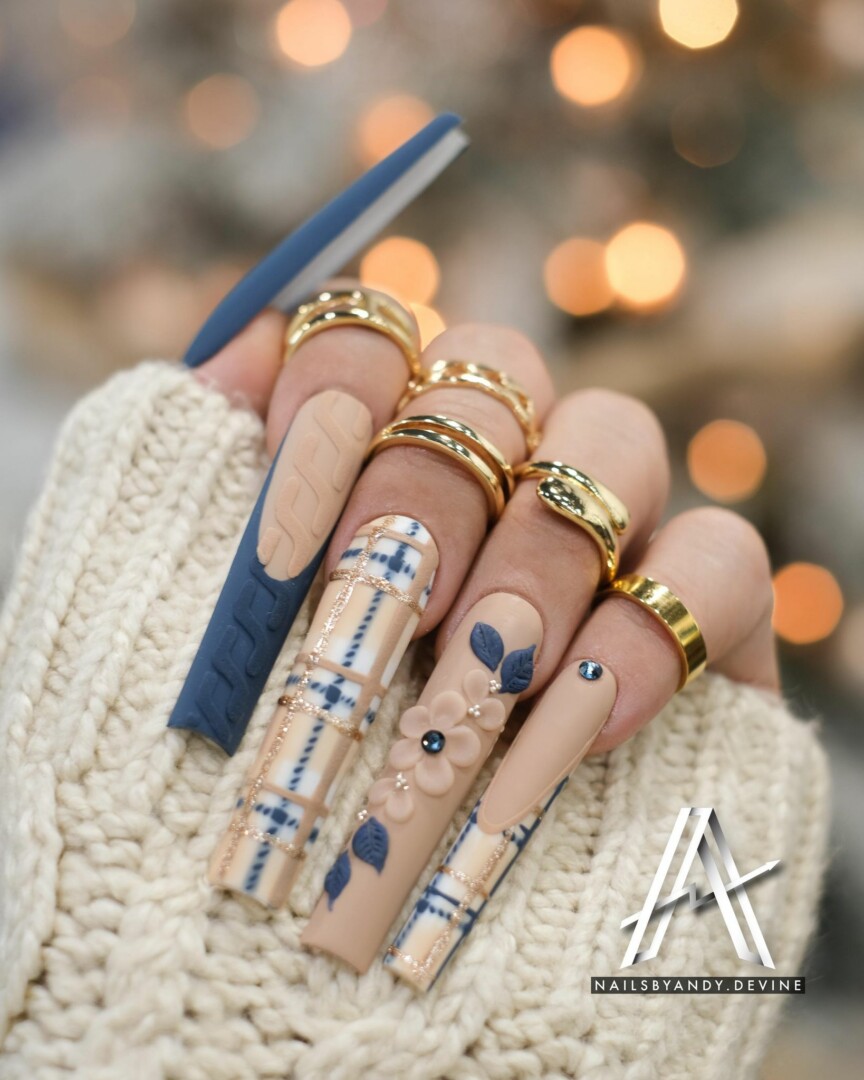 Fashion has no limits!
Cool colors are prevalent during the Christmas season, but creativity in fashion knows no bounds. And with this sixth set of nails, 2Guys not only uses tricky-to-apply pink tones but also selects the trendiest shade of this tone. Glowing pink has been transformed into a very appropriate Christmas season by 2Guys through the blending and matching of textures with white and silver tones and sparkling accents like glitter and iridescent stones.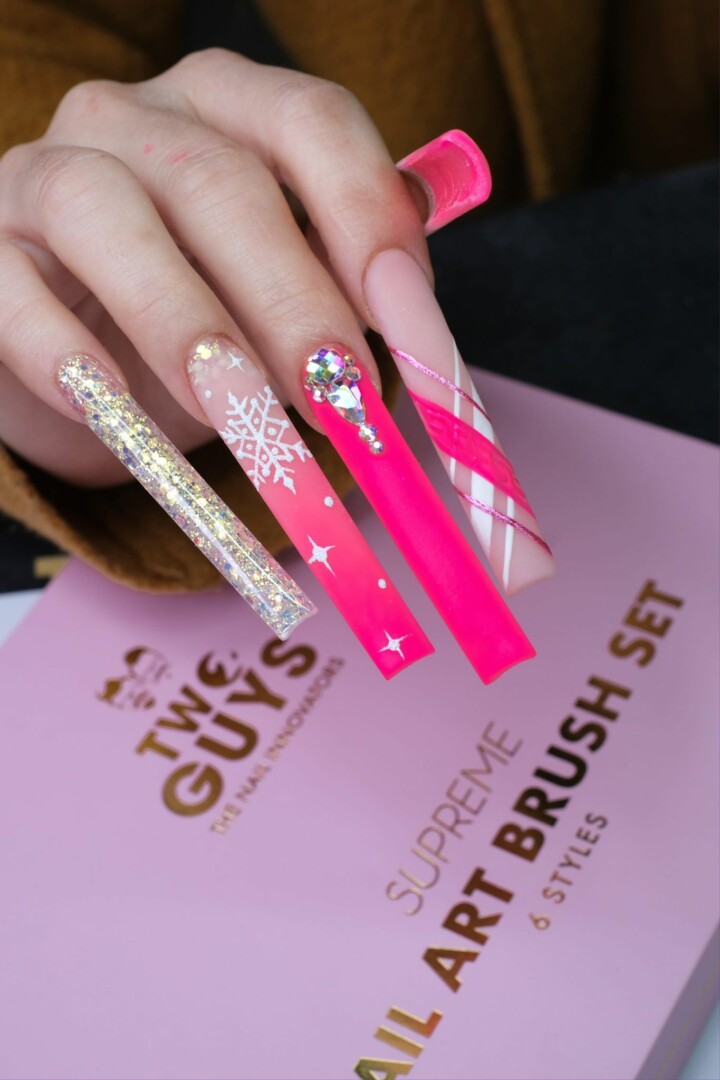 Bravely create your own!
Another daring design by 2Guys using jet-black tones and a naked background. This seventh nail set, which features a little bit of fine glitter on a black background, is the ideal option for girls who want to look beautiful during the holiday season and express their individuality.