Here are some styles and designs for your Christmas nails 2022 suggested by the grand master of nails!
More than just the perfect occasion for parties, gatherings, or get-togethers, Christmas is also the perfect time to experience the latest styles and fashion trends. And nail fashion is one of the aspects that have been very interesting in recent years.
Preparing for yourself a cup of cocoa, queue up your favorite Christmas songs, and take a look with LAVYON at some outstanding Christmas nails 2022 suggested by top experts.
Nails by Dustin – 2 Guys Nail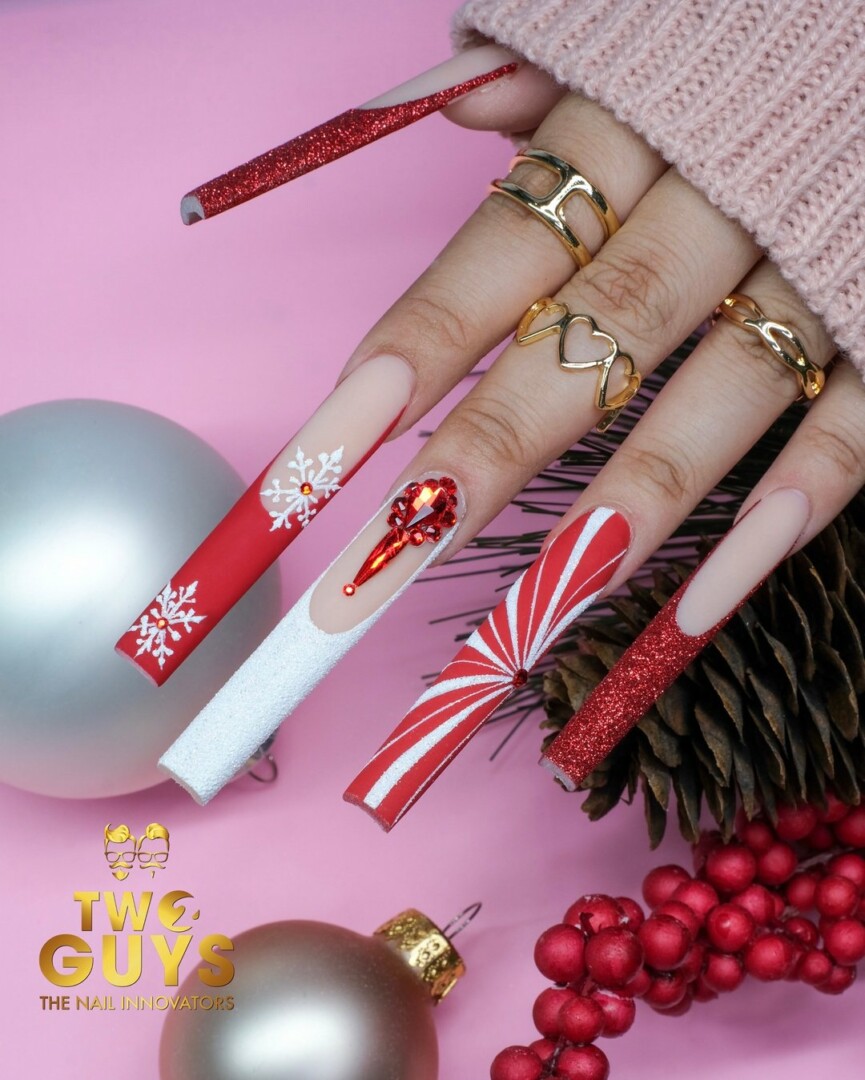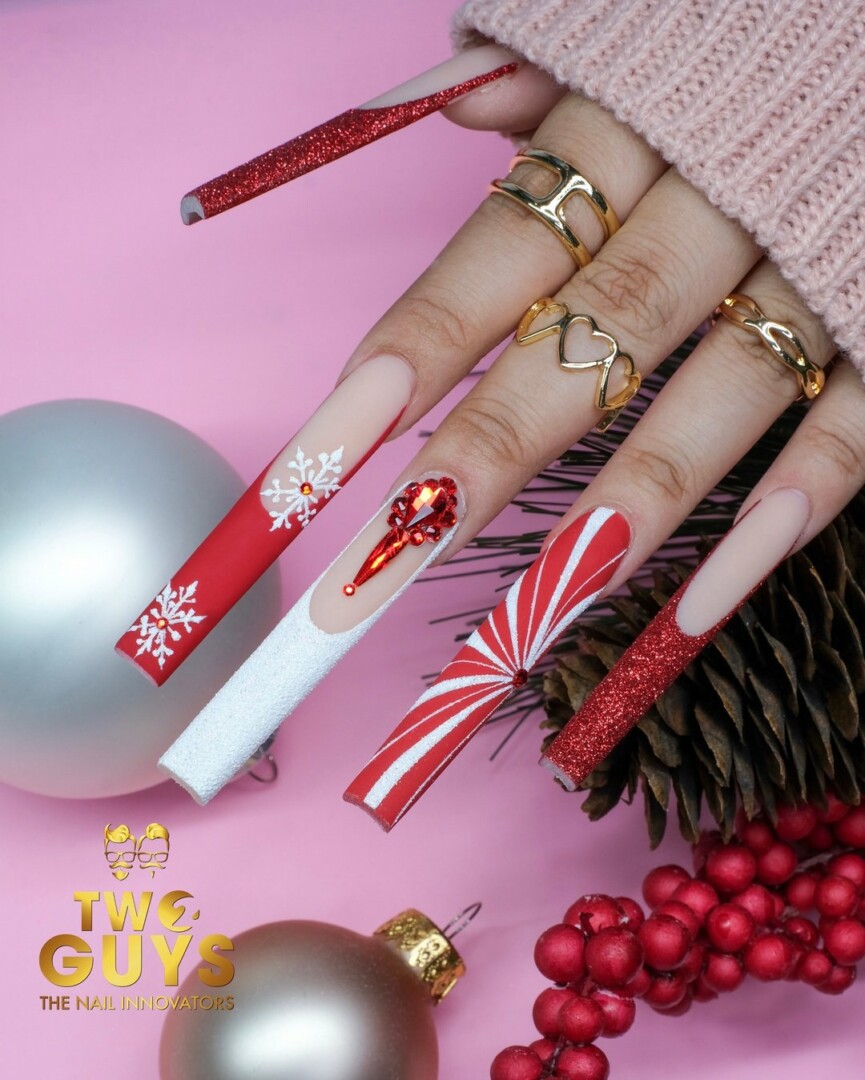 Using acrylic techniques and decorating with pine trees, glitter snowflakes are a great suggestion for girls who love opulent styles. With a traditional Christmas color palette but mix and match in a chic and modern way such as white with bright red, and light pink with dark green. Absolutely, these Christmas nails will help you become the focus of attention at every party!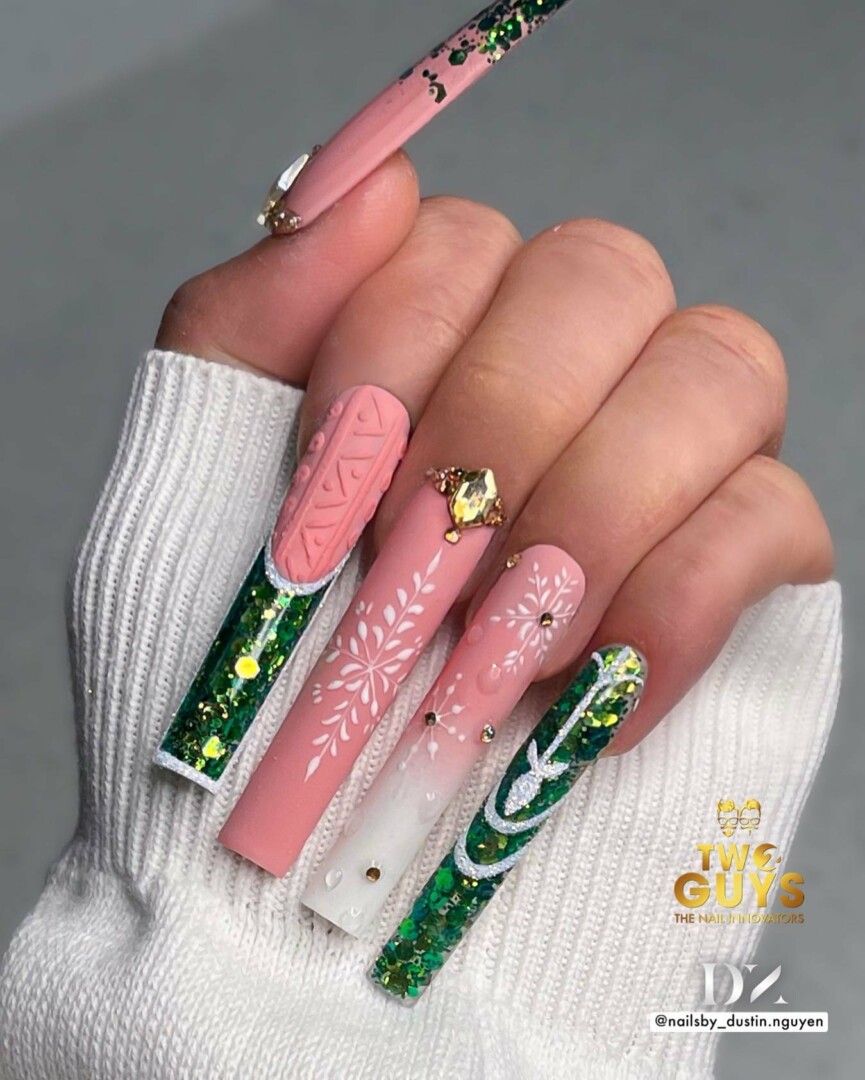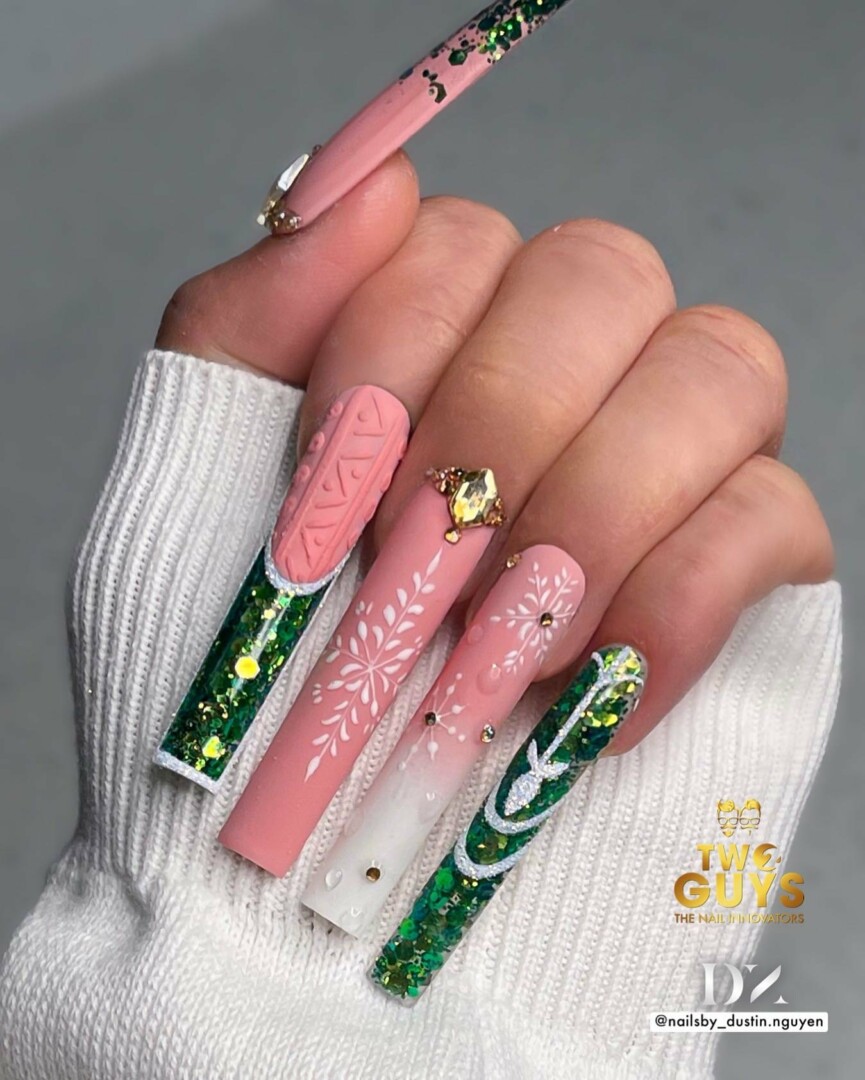 Nails by Nhu Ngo – HOT Nails Academy & iPrincess
The unusual color scheme of light green and pastel purple creates an eerie feeling while maintaining a festive holiday vibe of Christmas with glittering stars and snowflake motifs. These patterns are embossed with high-quality gel, creating an extremely attractive visual effect, as if snowflakes and stars are dancing on your fingers.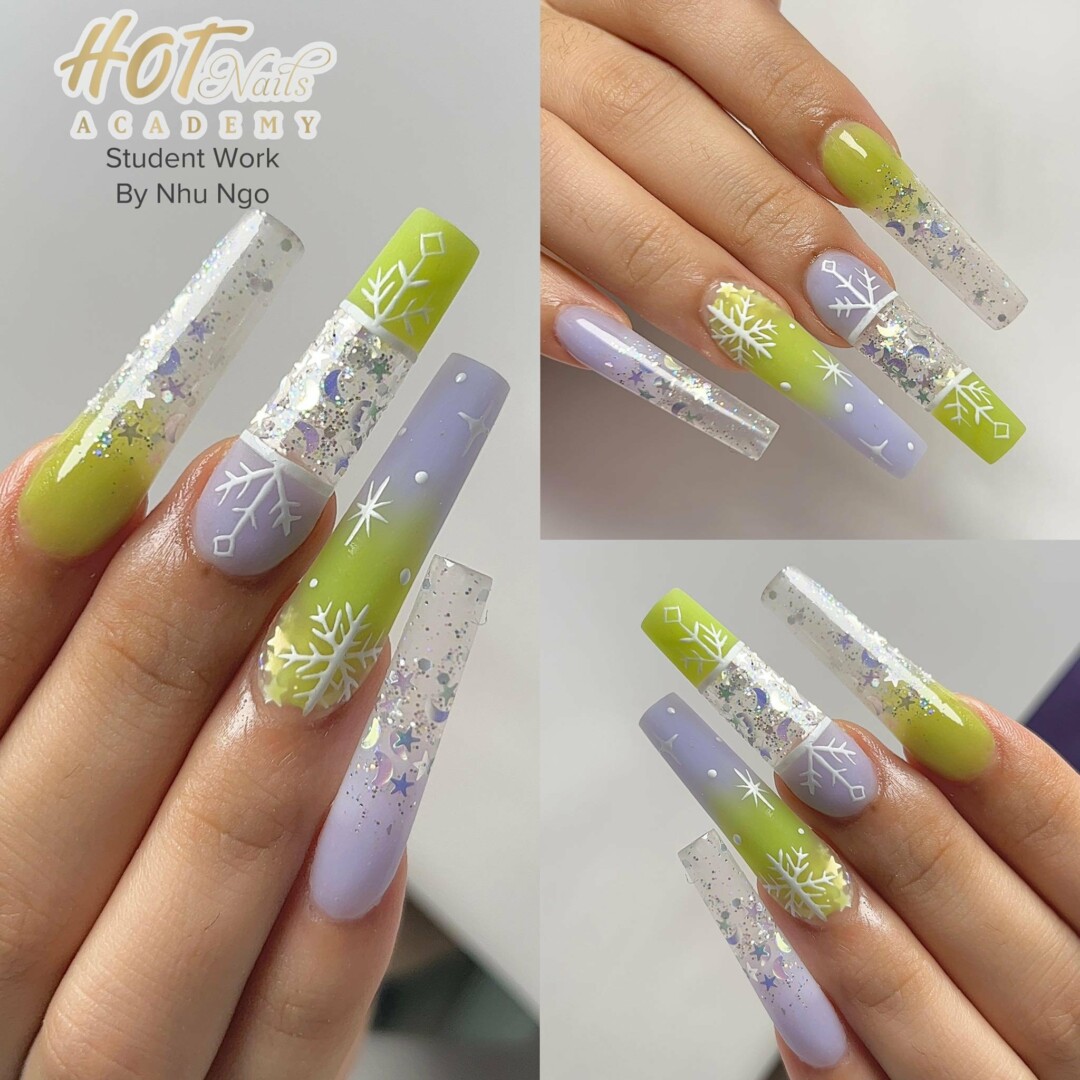 Nails by Loan Loan – HOT Nails Academy & iPrincess
Who says that white is dull and monotonous? White can still produce an equally vibrant and shimmering appearance by combining numerous distinctive techniques, such as cutting dough, painting textures, and sprinkling. Dotted with a bit of iridescent gold from glitter, this nail set is a creative work of art for girls who love minimalism but want to stand out during the Christmas season.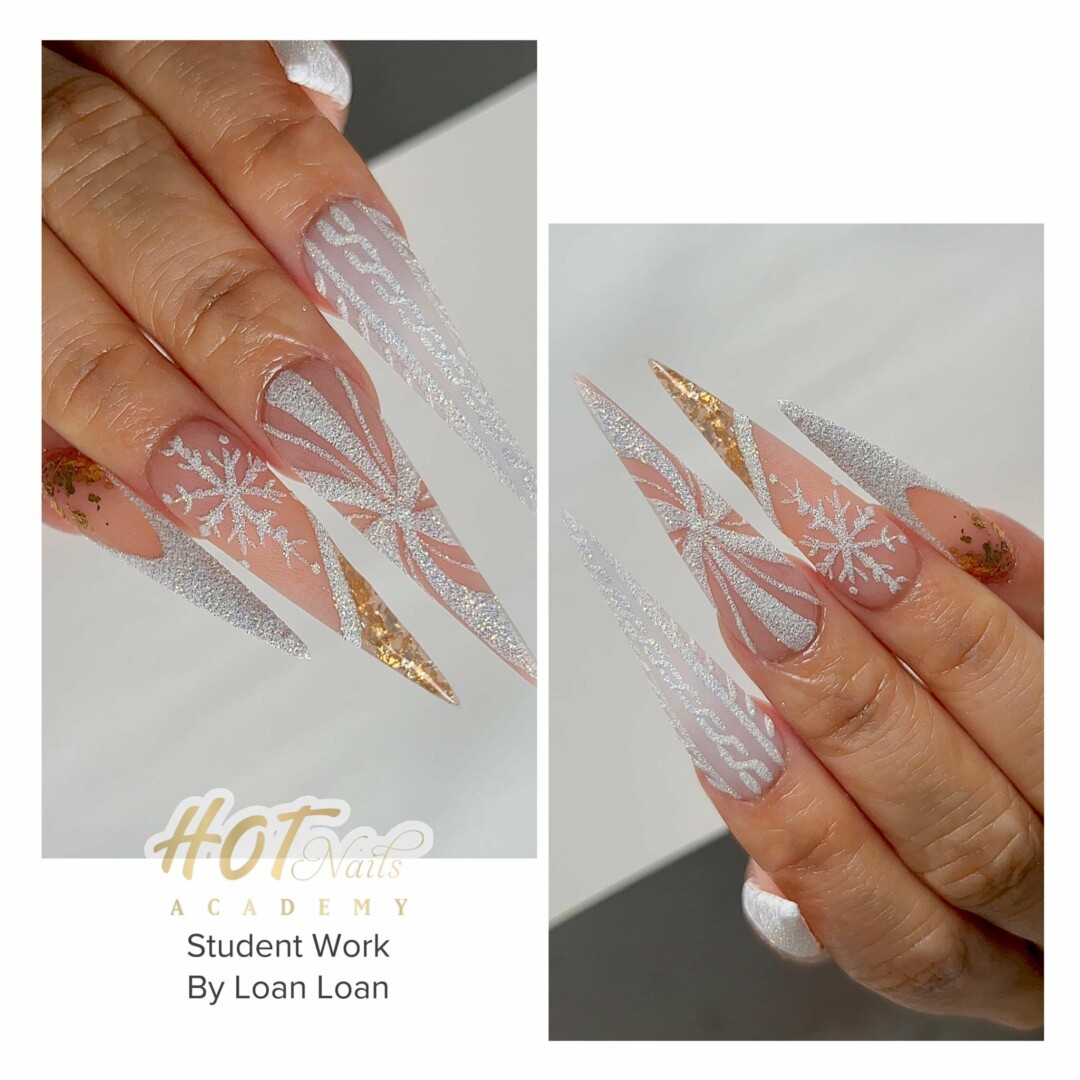 Nails by Honey Phan – Honey's Nail Secret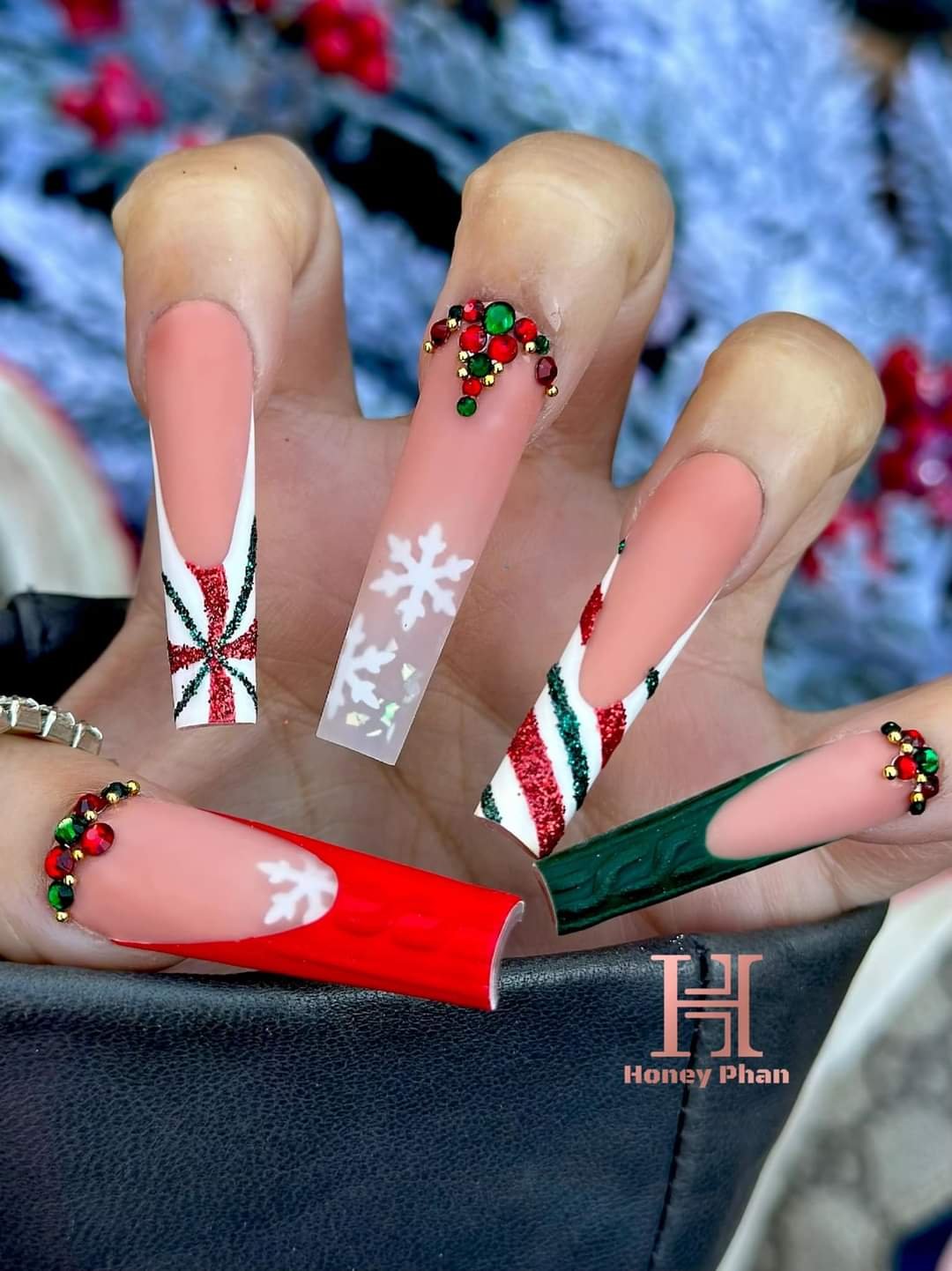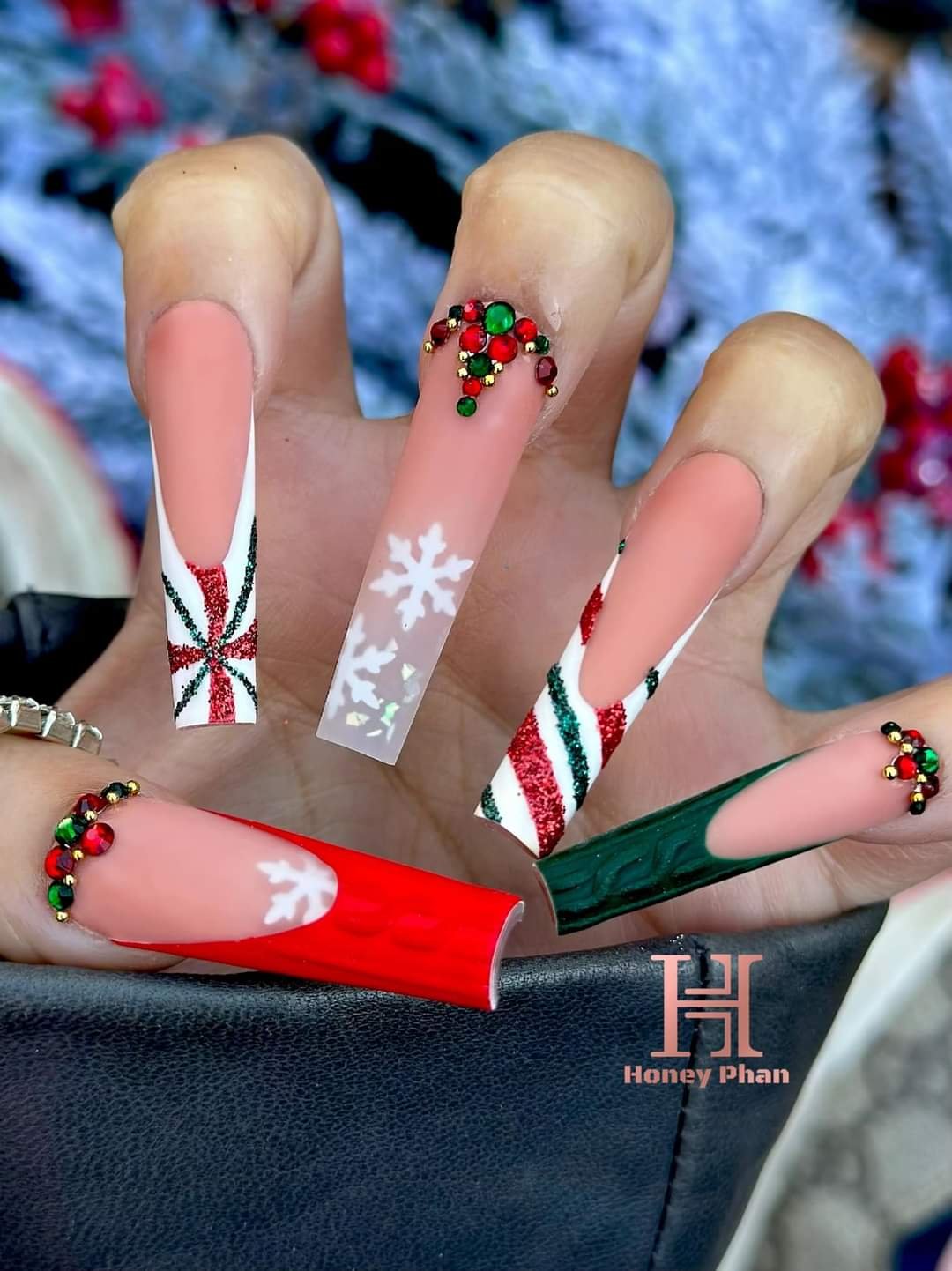 if you're a color-loving person, this is the choice for you! Numerous cutting-edge methods, including nail extensions, pigments, square files, ombre, cutting powders, and rich textures, are painstakingly applied to each nail. With an eye-catching design and delicate color scheme from diamonds and Swarovski creates a sparkling effect that makes the entire nail set seem to brighten the Christmas atmosphere, which is opulent but still very cozy.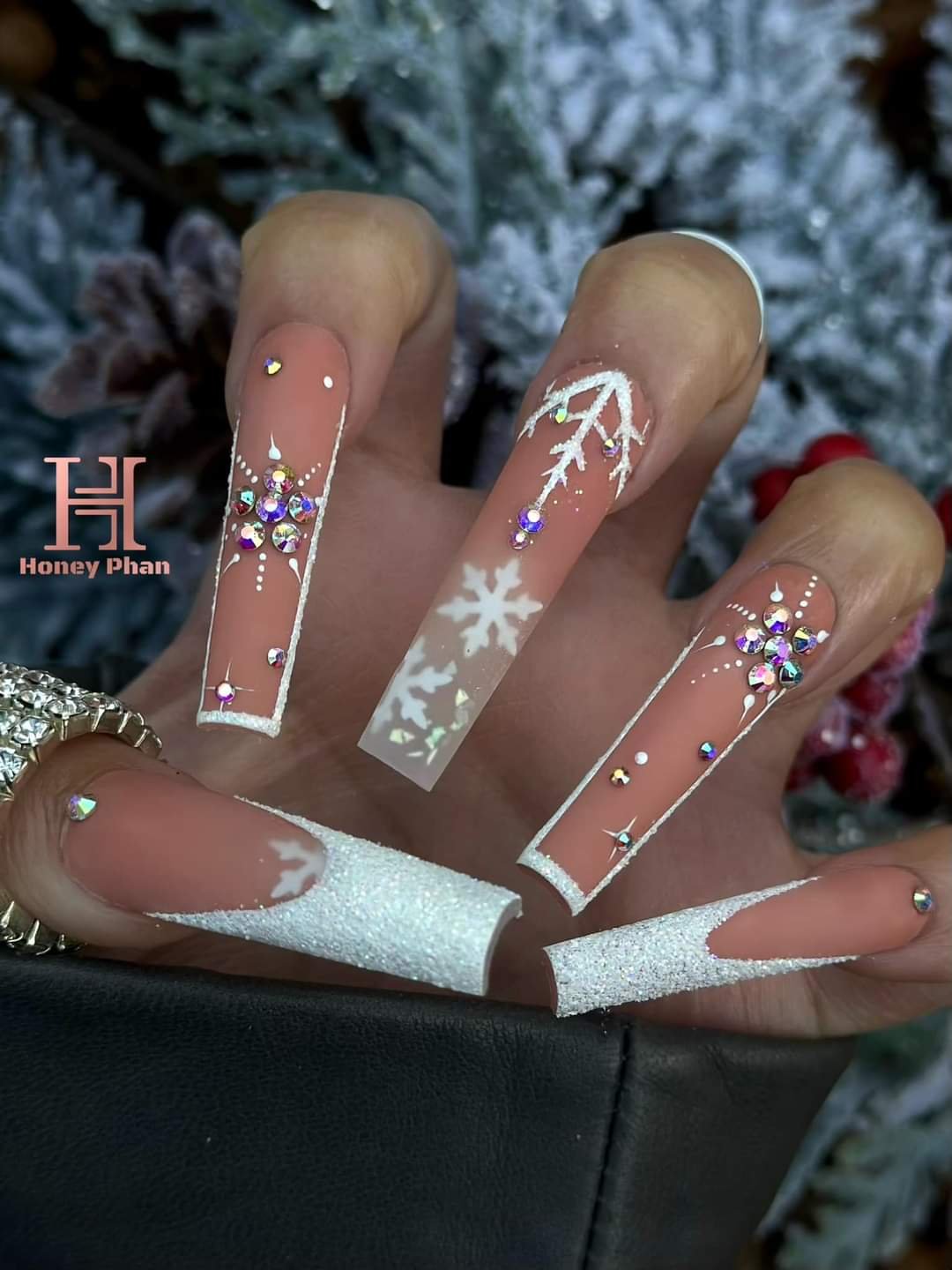 Nails by Yen Vuong – Evon Nail
Each nail tells a unique tale and is created using several of the trendiest techniques, including acrylic powder, glitter powder, cutting with shaping powder, and gel embossing. The technique of applying premium 3D acrylic powder to form the shape of a Christmas dwarf in particular makes the nails look incredibly distinctive and eye-catching. You'll stand out on the street with this Christmas nails 2022 set!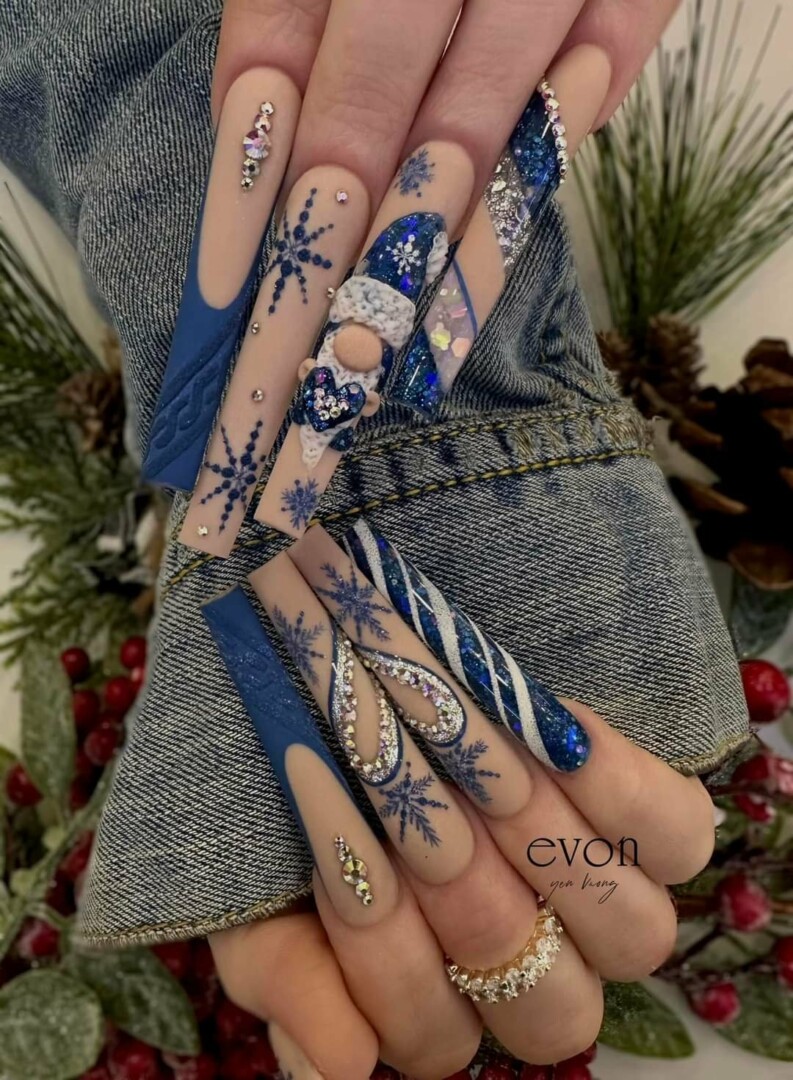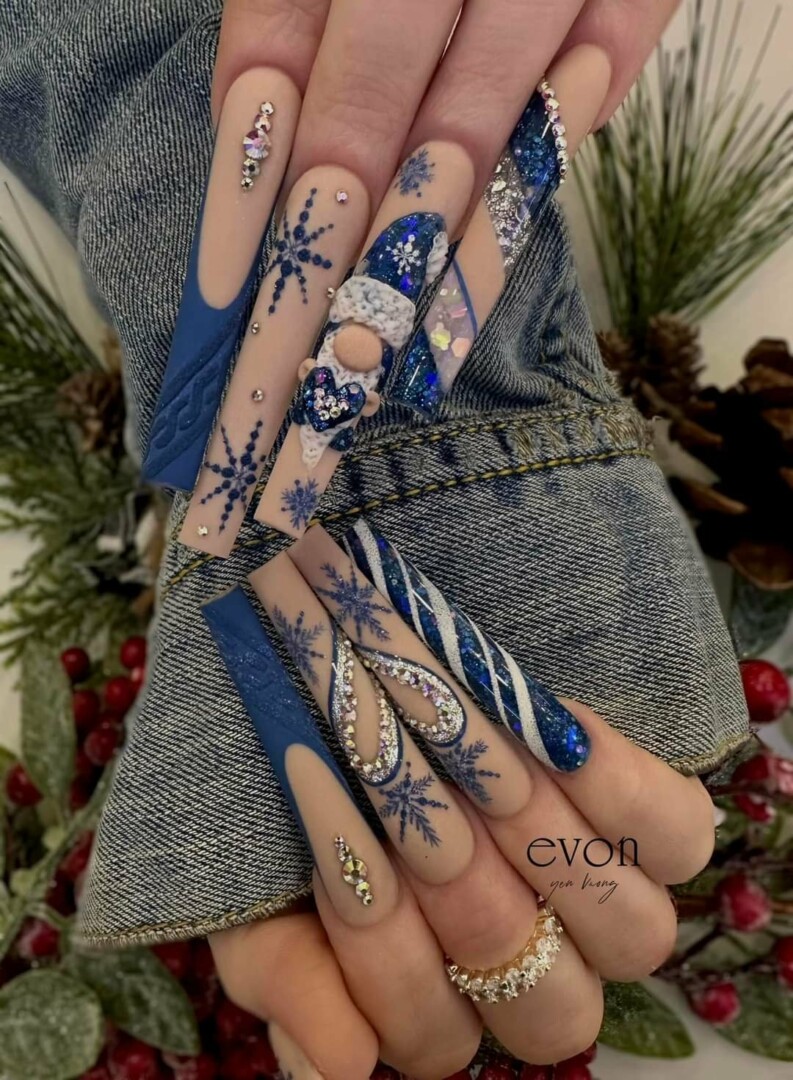 Nails by Hua Thanh Vy – HTV Nail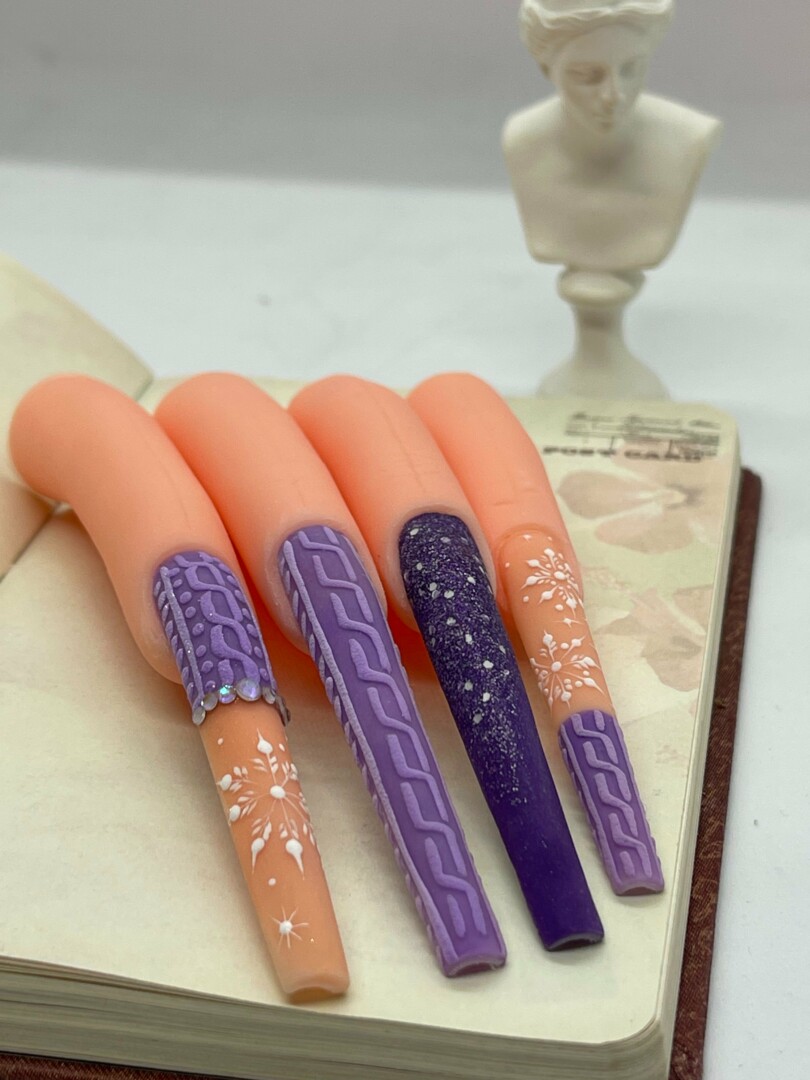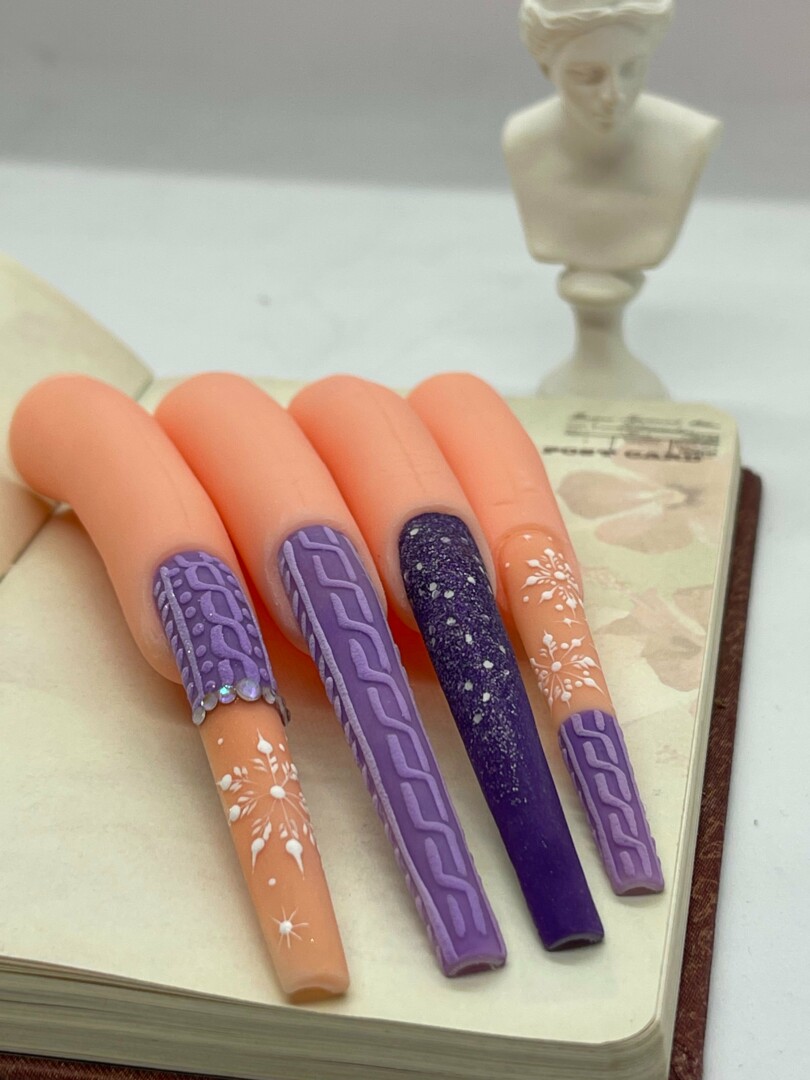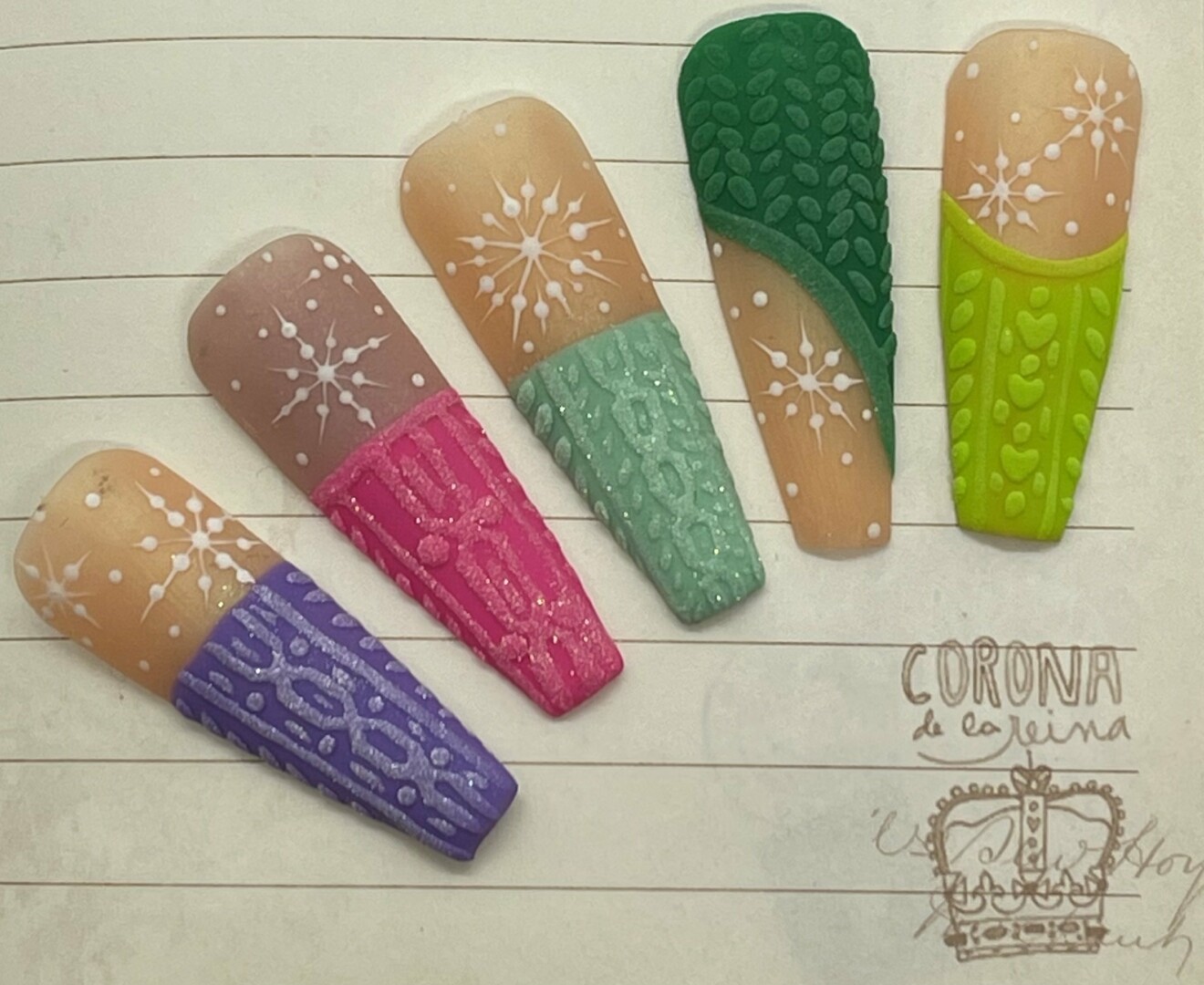 Just using the image of warm sweaters, lovely cakes, candles on the party table, and gifts hanging on the pine tree that we always catch every Christmas. With a neutral palette, these nail polishes will undoubtedly be a choice for many girls due to the closeness and intense Christmas atmosphere on each nail.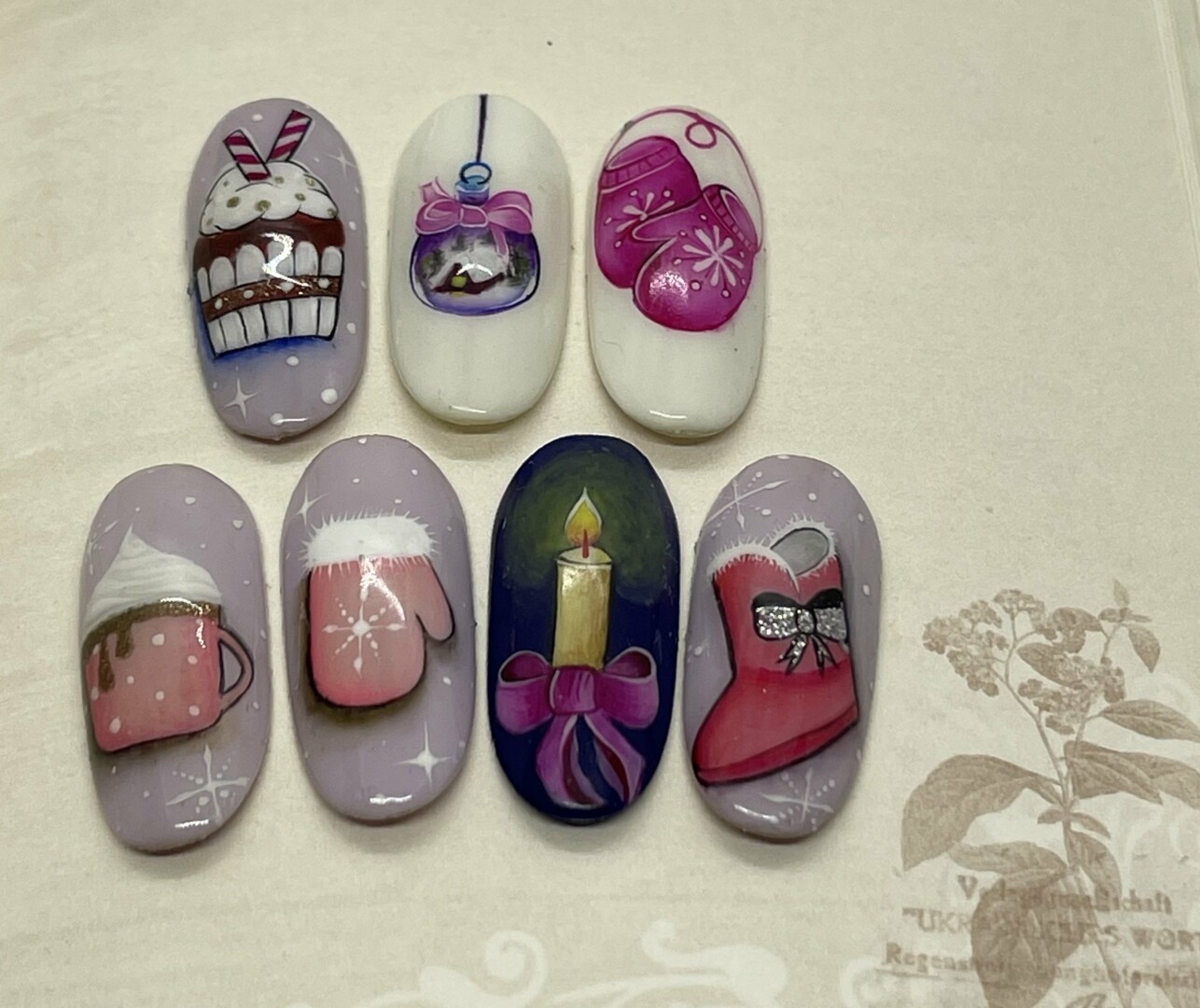 That's it, here are some ideas for nail styles and trends for Christmas 2022 for you. LAVYON hopes you discover a look that complements your personality so that you can stand out at all times this Christmas!