With eternal humanity towards the Vietnamese people and those with Vietnamese heritage and in need of assistance, 3L TV (Love Life Foundation) and two special guests – veteran photographers Nick Ut and Le Ly Hayslip gave many meaningful gifts to people in difficult circumstances in Vietnam and Thailand.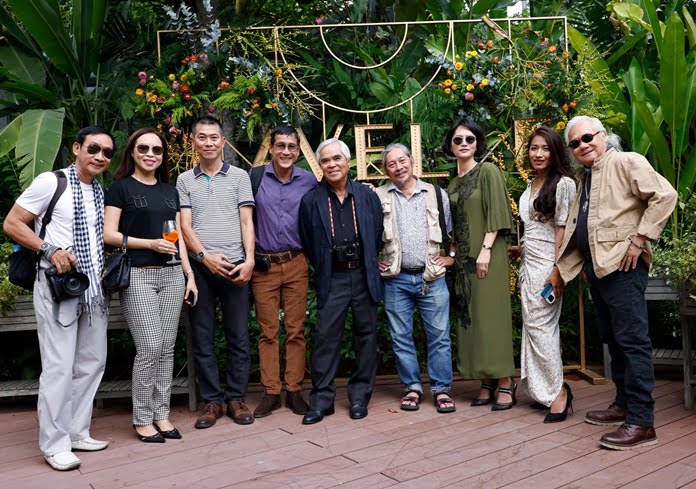 Recently, on April 3, a photo exhibition by photographer Nick Ut was held at Lavelle Gallery, Ho Chi Minh City. The female war correspondent received the Pulitzer Prize in 1973 for her famous Napalm Baby photo. Previously, it was reported that Mr. Nick Ut and his friends carried out charity trips to Vietnam and Thailand from March 11 to April 5, 2022.
Members of this charity trip include members of 3L TV such as Alan Ford, Jenny Ai Trinh, Ngoc Le, and 2 VIP guests Nick Ut and Le Ly Hayslip (author of the book & movie "Heaven and Earth"). With the support of Mr. Ngo Tuan Kien (financial support and rice) and Mr. Nguyen Tuong Minh (in charge of logistics), the aforementioned charity group has helped many families in difficult circumstances, domestically and oversea.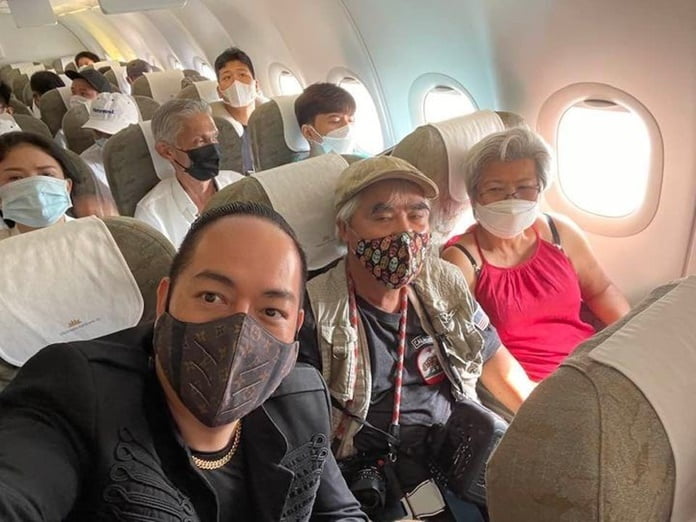 In Ho Chi Minh City, the charity group attended several events and met many businessmen such as billionaire Henry Hoang Nguyen, millionaire Phan Thanh, and actor Do Hai Yen (who has appeared in many films such as The Quiet American, Story of Pao, The Floating Lives, etc.). More specifically, the group donated a total of 3.75 tons of rice and 200 dollars to support 265 children at Ky Quang pagoda and gave 625 kilograms of rice to the ethnic shelter In Binh Duong.
In Tien Giang, the above-mentioned charity group handed over 1.25 tons of rice to Tu Quang pagoda and underprivileged people here as well as money to the poor and sick on the street; they also held a reunion party for Indonesian refugees returning home.
In Dak Lak, the charity group also gave 2.5 tons of rice to Queen of Peace Monastery; sent rice and 500 USD to Cui village, and more than 5 tons of rice to other ethnic minority villages; They also donated $100 to the village chiefs and the sick…
Moreover, the charity group also came to Da Nang and helped many unfortunate circumstances through practical activities. In particular, they donated rice, clothing, and 600 dollars to Hope Village; they also gave rice and cash to poor families; gave 1 ton of rice and 200 dollars to nursing homes. The film crew also gave 10 tons of rice and 100 dollars to the Tinh Hoi pagoda.
Not only in Vietnam, the charity group of 3L TV and the guests also supported those in difficult circumstances in Thailand. Most noticeably, the delegation gave $800 to a Vietnamese-born guide named Samart Cuemkhaw. It is known that he was caught by pirates in Nakhon Si Thammarat (South of Thailand) when he was only 6 months old.
Tragically, his mother and her crewmates didn't survive after the shipwreck. His father, Mr. Truong Van Hao, survived after 16 hours of drifting in the dark sea. After decades of separation, the father and son were finally reunited in tears.
In addition, the charity group also went to Tha Sala district (Nakhon Si Thammarat province) to uncover the story of 11 girls (from 19 to 23 years old) who were washed ashore decades ago, tied their necks together, and didn't have a piece of cloth to cover their bodies. They are said to have been attacked by pirates and pushed into the sea, and their bodies weren't intact. Here, the film crew met an old woman who set up a shrine to the unfortunate girls mentioned above. After the group finished burning incense sticks, everyone gave some money to the old woman.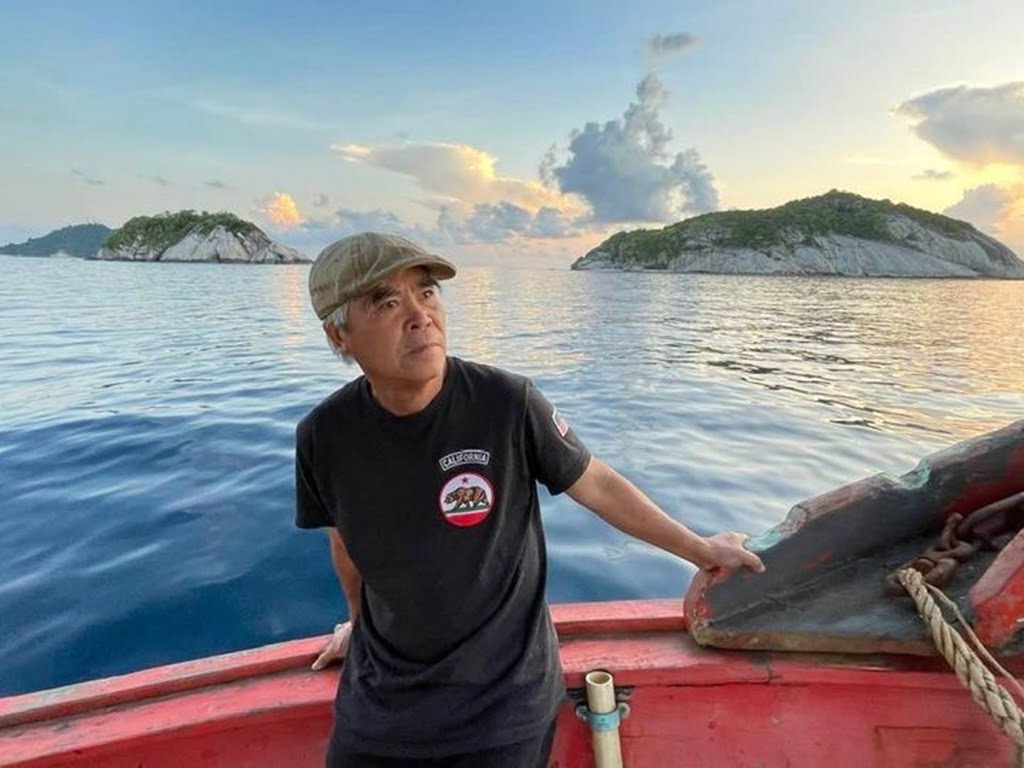 After that, the old woman mentioned above gave everyone in the charity group the three remaining logs on the boat related to the case of 11 girls. "May the girls' souls cling to these pieces of wood so that we can find a way to take them home and help them liberate to the afterlife." a member of the crew briefly shared.
Furthermore, the charity group also visited a temple called Sam Phreak in Pat Panang. The abbot here has witnessed the tragic deaths of 11 girls in his dream. He wishes to have a temple to pray for all those who have died in this cold sea during his lifetime.
It is known before, that the abbot and the Thai people donated money to make Buddha statues on Koh Kra island. Not only that, many monks come to the island to pray for the lost, hoping that the souls here can be transcended. However, the abbot is no longer present here as of today. The crew later donated $200.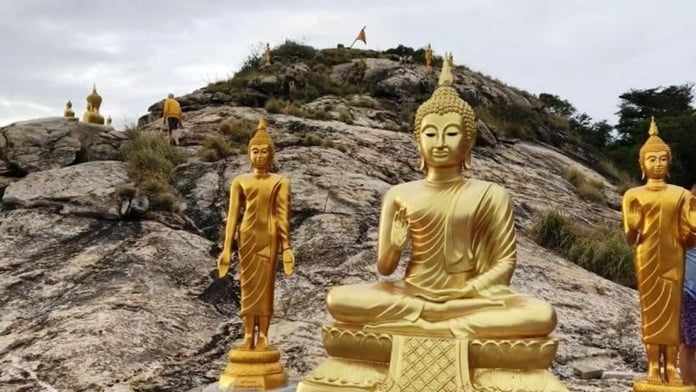 In addition, the charity crew visited the aforementioned Koh Kra island, then Wat Na Saton, where there are masses of anonymous graves of Vietnamese refugees alongside a memorial.
The charity crew also visited 5/16 Vietnamese families. Among them are many stateless refugees, currently living illegally in Thailand. The crew gave $100 to each family ($900 total).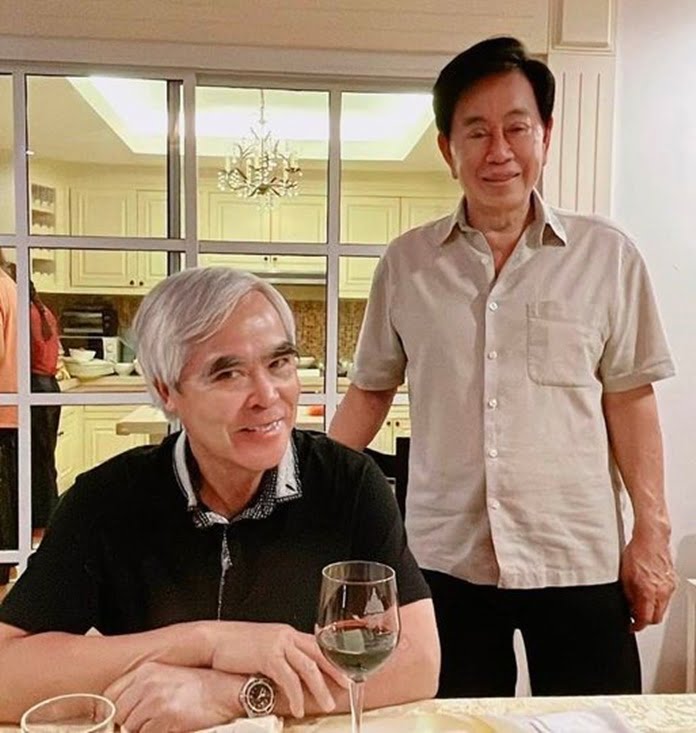 The charity group also had a meeting with CEO Duong Thu Huong of Forbes Vietnam and billionaire Pang. He is the owner of Thailand's largest insurance company and a diverse businessman. Not only did the billionaire receive the crew attentively, but he also offered to help the Vietnamese refugees without nationality in any way possible.
With the spirit of helping underprivileged people, 3L TV, veteran photographers Nick Ut and Le ly Hayslip spread the spirit of humanity to everyone. Through this charity group, many donors and Vietnamese people around the world have joined hands to help in difficult situations.