CEO and designer Le Tran Dac Ngoc will represent the Vietnam International Fashion Tour to open Thailand Fashion Week 2022.
Vietnam International Fashion Tour is an event held by Voyage Group and IEX Group with the cooperation of the international high-end fashion brand S Designer House and Voyage Academy. Not only does this event allow designers, fashion enthusiasts, and the general public to connect and interact. Moreover, it embraces the mission to disseminate, honor, and promote the image of Vietnam and its people to the international public via meaningful stories about fashion. After a long period of hiatus due to the COVID-19 pandemic, the event is expected to become a highlight in the development of Vietnam's culture, tourism, and fashion.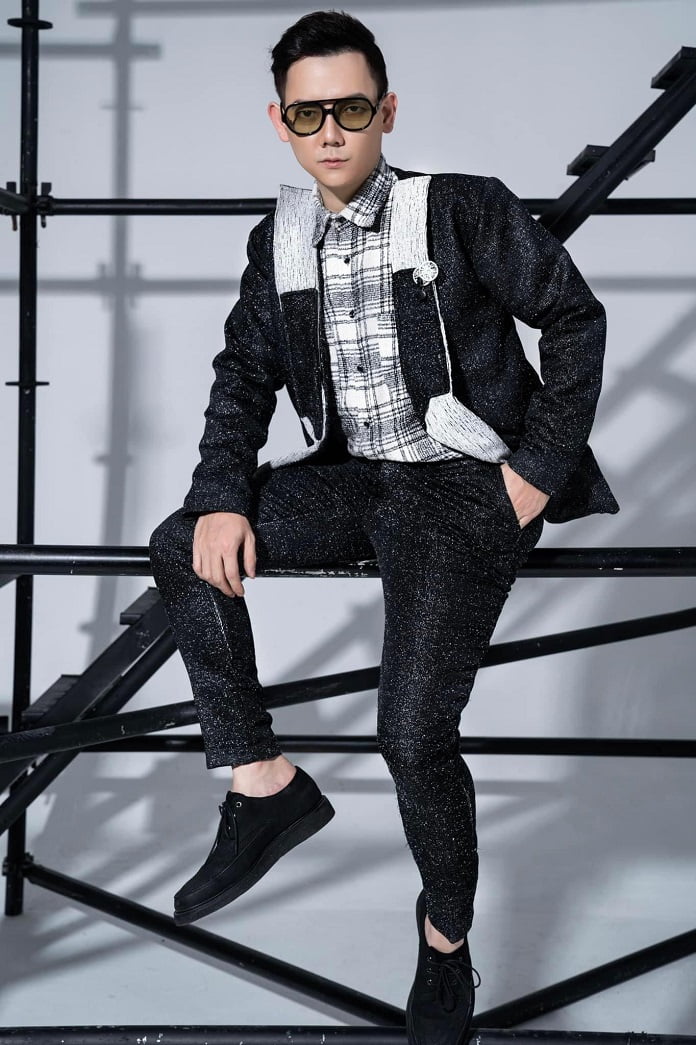 Right after its establishment, Vietnam International Fashion Tour received an official invitation from the President of Thailand International Fashion Week to participate in this event on the following 30th of June. In particular, designer Le Tran Dac Ngoc and the luxury brand S Designer House will represent the Vietnam International Fashion Tour to perform in the opening show of Thailand Fashion Week.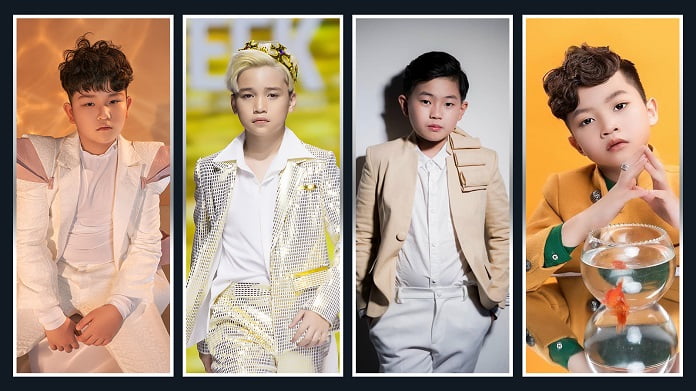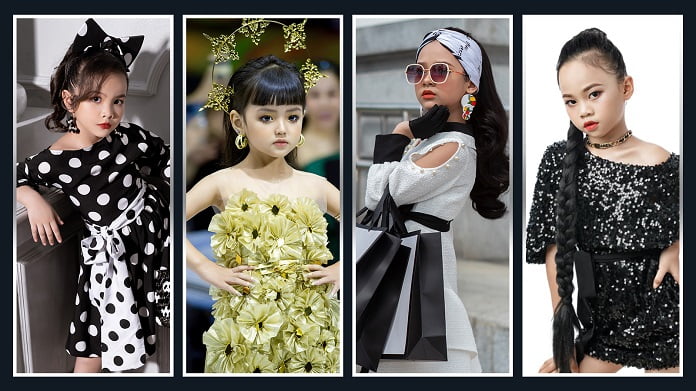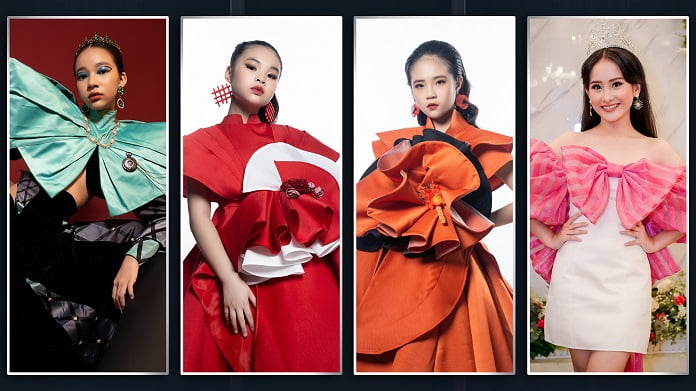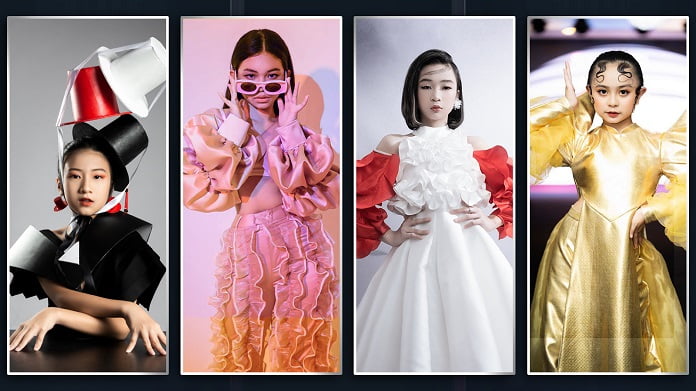 In company with designer Le Tran Dac Ngoc in this international journey is 16 familiar faces in the child modeling and fashion-loving public, namely: Cao Huu Nhat, Cherry An Nhien, Phan Trang Anh, Tran Phuong Anh, Tran Dieu Linh, Truong Thao Vy, Dong Anh, Nguyen Tran Gia Linh, Cham Nguyen, Nguyen Gia Bao, Nguyen Phan Bao Nhi, Hoang Nguyen San Nhi, Vu Nguyen Ngoc Nhu Y, Nguyen Duc Phong Thien, Doan Minh Khang and Nguyen Phu Thai. Besides being outstanding in their beauty and professionalism, these child models are also highly experienced when it comes to the international fashion runways.
The models will perform the collection of "Thanh am Viet and Sac mau Nam chau" or "Vietnamese prestigious sounds and Colors of continents", which is the integration of traditional national features with a contemporary breath between both Vietnamese culture and countries across the world. The collection has a distinct design philosophy, in-depth fashion stories, and meaningful humanity messages.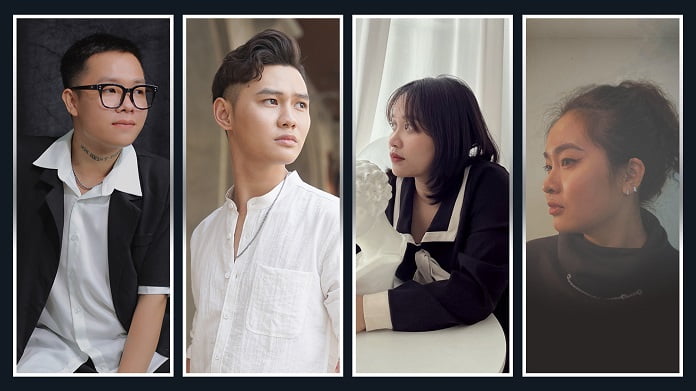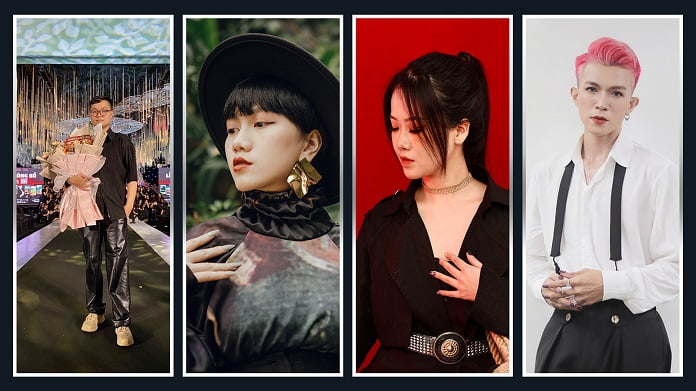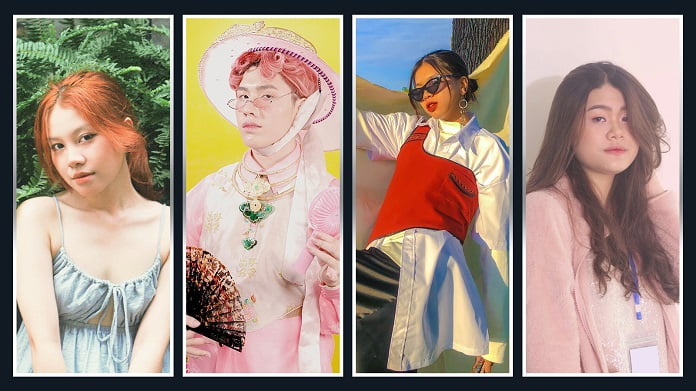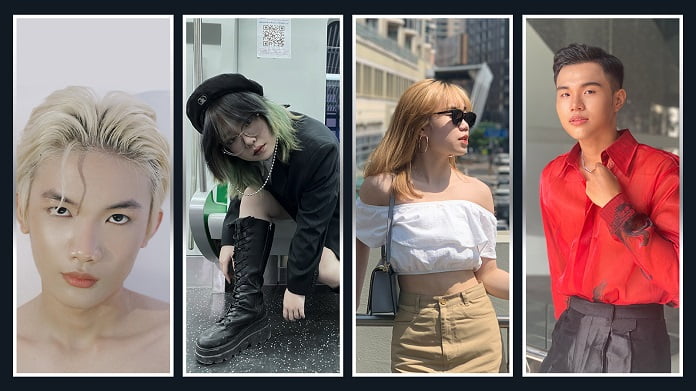 "Vietnamese prestigious sounds and Colors of continents" consists of 8 innovative Ao Dai designs inspired by traditional Vietnamese music types such as Chau van, Don ca tai tu, Cheo, Tuong, Cai Luong, Mua roi nuoc (water puppet),… In addition, the collection's 8 prom designs are inspired by countries across 5 continents: Vietnam, Thailand, Australia, South Africa, France, Spain, Brazil, and the USA.
The collection is carried out by 16 young talented designers, namely Nguyen Viet Hung, Trang Trang, Alissa Nguyen, Do Ngoc Duyen, Quoc Anh, Audrey Ng, Nguyen Ta Anh Khoa, Lo Van Lich, Bui Hoang An, Nguyen Khanh Duy, Nguyen Si Quan, Pham Truc Linh, Tran Thuy Quynh, Nguyen Thuy Linh, Nguyen Phuong Linh, Dao Hong Nhung.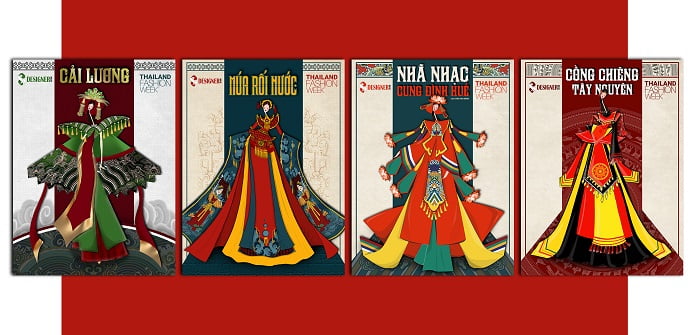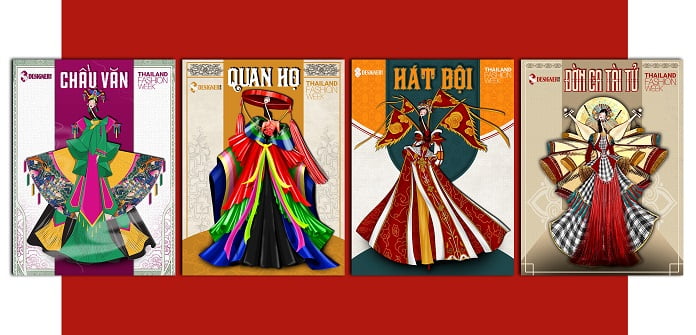 Designer Dac Ngoc shared: "On this occasion, I want to create more opportunities for students who have a passion for fashion designing from numerous universities across Vietnam such as the University of Architecture, University of Industrial Fine Art, Duy Tan University, London College for Design and Fashion, National Economics University, Van Lang University, Hanoi Open University,… to build their collection and appear on the largest fashion week of "The Land of Smiles." Their limitless creativity, unique personal identity, and endless passion for culture are the key elements for these young designers to enrich the beauty of designs."
Designer Dac Ngoc is well-known for his uniqueness in the Vietnamese fashion industry. He has been the pioneer in setting the first stages for Vietnamese children's fashion on the international fashion map. His collections appeared in many International Fashion Weeks such as Malaysia Fashion Week 2018, London Fashion Week – House Of Ikons 2019, Saint – Petersburg Kids Fashion Day, Vie Fashion Week 2019 (Dubai), Bangkok International Kids Fashion Show 2010, Luxury Brand Global Fashion Week (Korea),…
Thailand Fashion Week 2022 is the cradle of various continental and top international designers. It is also one of the most prestigious fashion events in the nation of golden pagodas, with the participation of many fashion lovers from Thailand and worldwide.
With thorough preparation, designer Dac Ngoc and 16 prominent designs and 16 kid models promise to bring out an impressive performance on the Thailand runway.