On the evening of September 15th, 2023, The Ho Chi Minh City Fine Arts Museum and the Mexican diplomat representation in Vietnam officially inaugurated a replica of one of the famous monumental Olmec heads, in the context of the celebrations of the 213th anniversary of Mexico's independence.
The artwork will be permanently exhibited in the courtyard of the museum from September 15th, 2023. It is a faithful replica of the original head known as "The King," due to its majestic appearance.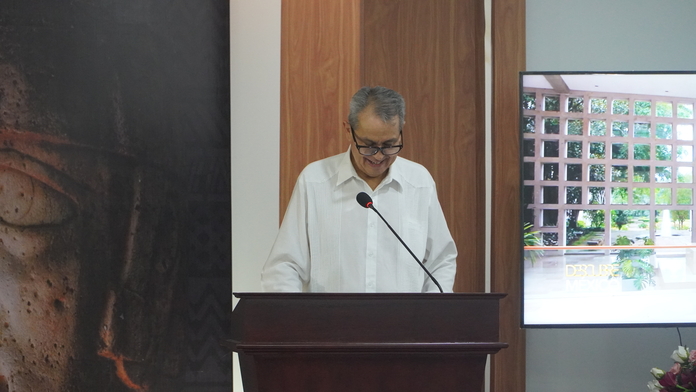 The original piece dates back over 3000 years and is part of a set of 17 monumental heads – more than 2 meters tall and over 2 tons of weight – which are the most notable expression of the Olmec culture, the oldest of the civilizations of Mexico and the American continent.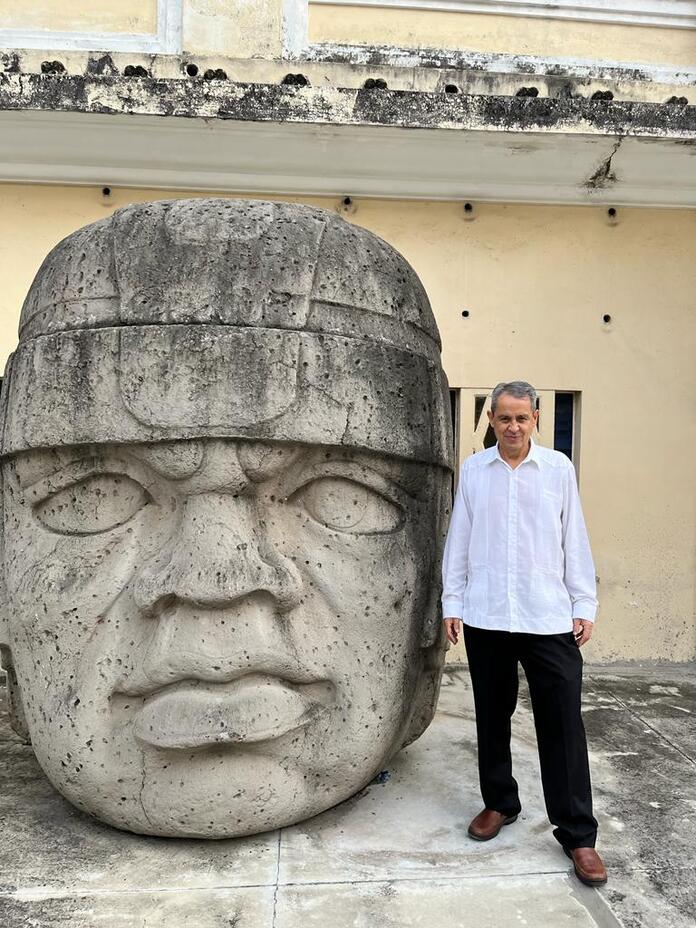 The monumental Olmec head known as "The King" – both the original and the replica found in Vietnam – represents the rulers of that era and has Mesoamerican ethnic features such as a broad nose, thick lips, and slanted eyes, as well as aesthetic features in accordance with the beauty standards of that time. The original piece is in the Museum of Anthropology in Xalapa, Mexico.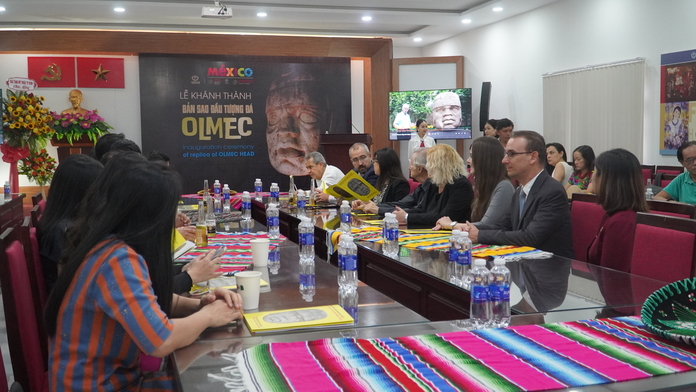 The Fine Arts Museum of Ho Chi Minh City designed a specific curatorial approach for this artwork. As part of that curatorship, photos of the Mexican rainforest from the region where the original monumental head was discovered are exhibited. These photos were provided by the Mexican Secretary of Tourism.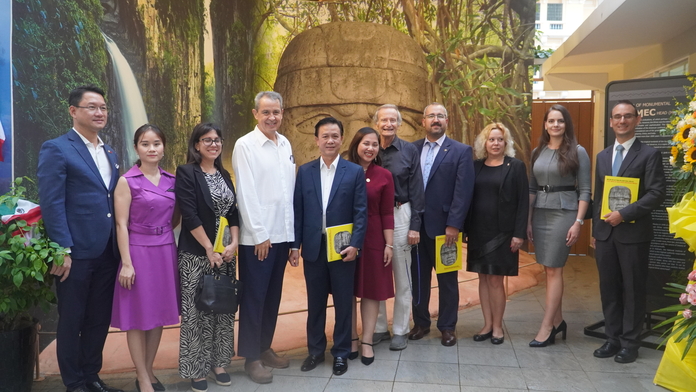 There are only two significant Mexican artworks exhibited in public spaces in Vietnam. First, the sculpture "Totem City Stories" by the renowned sculptor Paloma Torres, was donated to the city of Da Nang in 2017. Secondly, the above-mentioned replica of the monumental Olmec head "The King", whose inauguration is destined to be a powerful symbol of the extraordinary friendship between Mexico and Vietnam.