The COVID-19 epidemic will still spread strongly if we do not comply with preventive measures, especially social distancing. The story in Israel is a clear proof. Israel leads the world in COVID-19 vaccination rates, but the country has yet to get rid of the COVID-19 "nightmare".
The rate of Israel's COVID-19 vaccination has made many countries jealous. Nearly 60% of people in this country have received at least one injection, the highest rate in the world. The "speedy" vaccination strategy reduces the number of people with COVID-19 over the age of 60 in Israel by nearly half.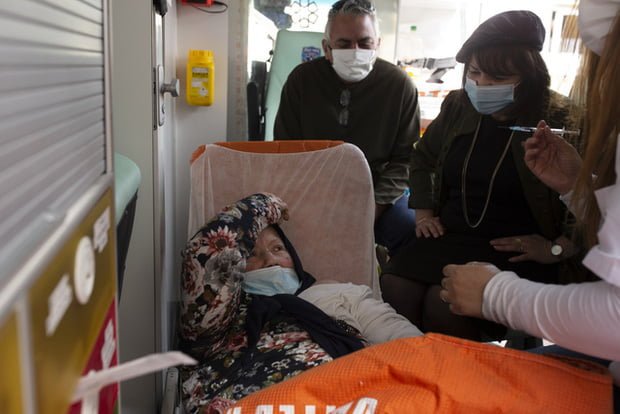 The vaccination plan is effective, but according to media outlet Bloomberg, Israel is still struggling with COVID-19. More than 1,400 people died from COVID-19 in Israel in January, the disease curve shows no signs of being flattened. The reason is that a large part of the population of this country refuses to comply with measures of social distance.
The image of about 1,000 Israelis attending the funeral of famous missionaries in Jerusalem has been controversial in Israel in recent days. The crowd stood together, many people did not wear masks. Subjectivity offers a "golden opportunity" for the COVID-19 outbreak.
In addition, the new strains of the SARS-CoV-2 virus may be a factor that complicates the disease course in Israel. This Middle Eastern country has closed its international airport, allowing only urgent passengers and cargo through the gate. The overland route with Egypt and Jordan was also blocked.
Israel puts pregnant women on the priority list for COVID-19 vaccination. Israel has decided to put pregnant women on the COVID-19 vaccination priority list, because there have been no known risks to the pregnant woman or the fetus.