José Andrés is a great chef and an even greater humanitarian. Continue reading to find out more.
José Andrés
José Ramón Andrés Puerta, or José Andrés, was born on July 13, 1969, in Mieres, Principality of Asturias, Spain. André's family relocated to Catalonia when he was six years old. At the age of 15, he joined a culinary school in Barcelona, and he was assigned to cook for an admiral during his military service at the age of 18. In 1988, he had a chance to work at El Bulli, but in December 1990, he was fired and decided to move to the United States. Here he started to make a name for himself, and he is frequently credited with introducing the small plate eating idea to America. Now he owns multiple restaurants across America, particularly in Washington, D.C., Los Angeles, Las Vegas, South Beach, Florida, Orlando, Chicago, and New York City.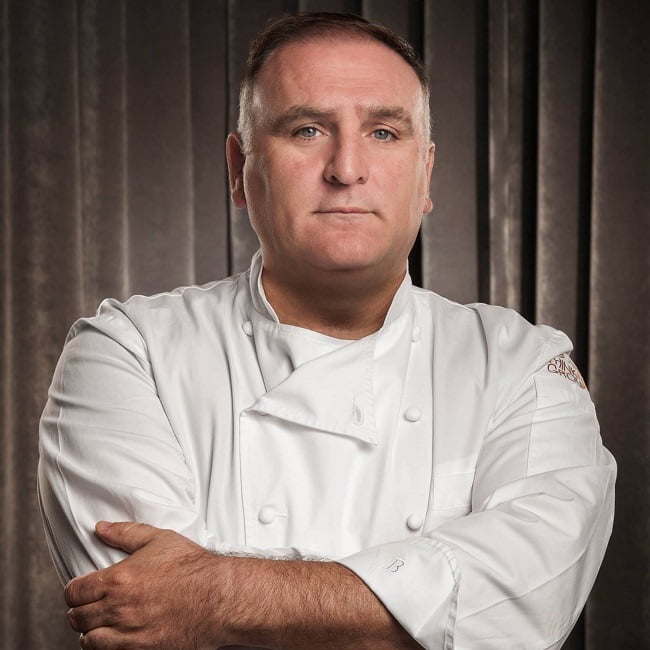 However, what is well-known to most people is that he is the founder of World Central Kitchen (WCK), a nonprofit, non-governmental organization whose purpose is to feed families and individuals, using culinary training programs to empower communities and develop economies, as well as provide food crisis assistance in the aftermath of disasters around the globe. José has received numerous honors for his humanitarian efforts, including the National Humanities Medal in 2015 and a nomination for Humanitarian of the Year in 2018.
World Central Kitchen (WCK)
José Andrés founded this organization in response to the 2010 Haiti earthquake. As José Andrés described, "WCK is first to the frontlines, providing meals in response to humanitarian, climate, and community crises. We build resilient food systems with locally-led solutions. In his view, "food relief is not just a meal that keeps hunger away. It's a plate of hope. It tells you in your darkest hour that someone, somewhere, cares about you. " When a natural disaster hits, there is heavy damage, and lives and properties are lost. This is when the sense of community is most fragile. Knowing this, José Andrés and WCK quickly responded to the call, joining the frontline to help people get back on their feet, take back their lives, and jump-start economic recovery through food.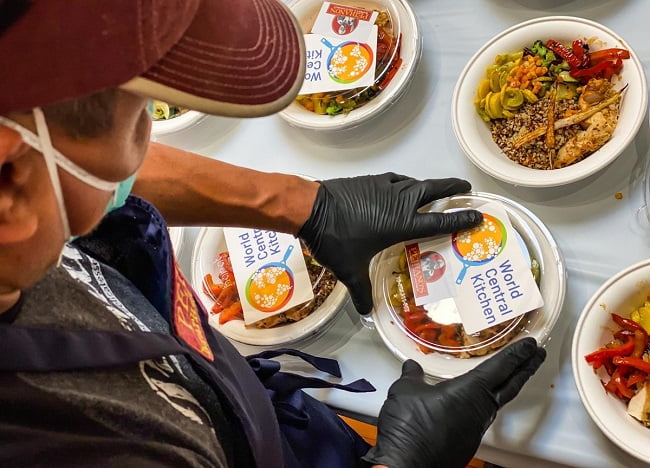 José Andrés and WCK have achieved certain success, but not until 2017 did their work actually become known by the world. In 2017, Puerto Rico was hit by the Maria hurricane, the most intense tropical cyclone worldwide 2017. Maria was the deadliest storm of the extremely active 2017 Atlantic hurricane season. Hurricane Maria devastated the entirety of Puerto Rico and caused a major humanitarian crisis. An estimated 2,982 fatalities and $90 billion in damage occurred as a result of the hurricane. After the hurricane passed, José Andrés led his team to aid the people of Puerto Rico. He started providing meals after organizing a grass-roots movement of chefs and volunteers to develop communications, food supply, and other resources. In the first month following the disaster, Andrés and his nonprofit, World Central Kitchen (WCK), delivered almost two million meals.
José Andrés and his team's latest act are setting up kitchens alongside the Ukraine-Poland border to feed refugees fleeing from Ukraine, By March 2, 2022, WCK will have opened 8 kitchens on the Ukraine-Poland border. According to the Associated Press, the United Nations estimates that 500,000 refugees have fled Ukraine since the start of the war.
Reporting in from Hrebenne in Poland right on the border! This road goes to Lviv in Ukraine & @WCKitchen has been serving meals to people waiting to cross from there…On this side volunteer firefighters are cooking for refugees. Amazing to see the support here! #ChefsForUkraine pic.twitter.com/Aw01GS05dN

— José Andrés (@chefjoseandres) February 28, 2022
People of the World…Reporting from the Ukraine border! This is one of the places @WCKitchen has hot meals. It is below freezing tonight & I am meeting so many refugees, families who are escaping & don't know what's next…We will do our best not to let them down! #ChefsForUkraine pic.twitter.com/YiEemUfLlC

— José Andrés (@chefjoseandres) February 28, 2022
Near Ukraine border…this is Sasha & Vitalii from @WCKitchen partner food truck Oh My Ramen! Both from Ukraine now living in Poland…We set up at this Accommodation Center where refugees are being bused in after crossing from Ukraine. We will be here every day! #ChefsForUkraine???????? pic.twitter.com/POVKYhamBc

— José Andrés (@chefjoseandres) February 27, 2022