In New York, true New Yorkers know not to wear two things out and about: heels (which ache after a block) and anything that touches the ground (for obvious reasons). However, these principles plainly do not apply to Lady Gaga.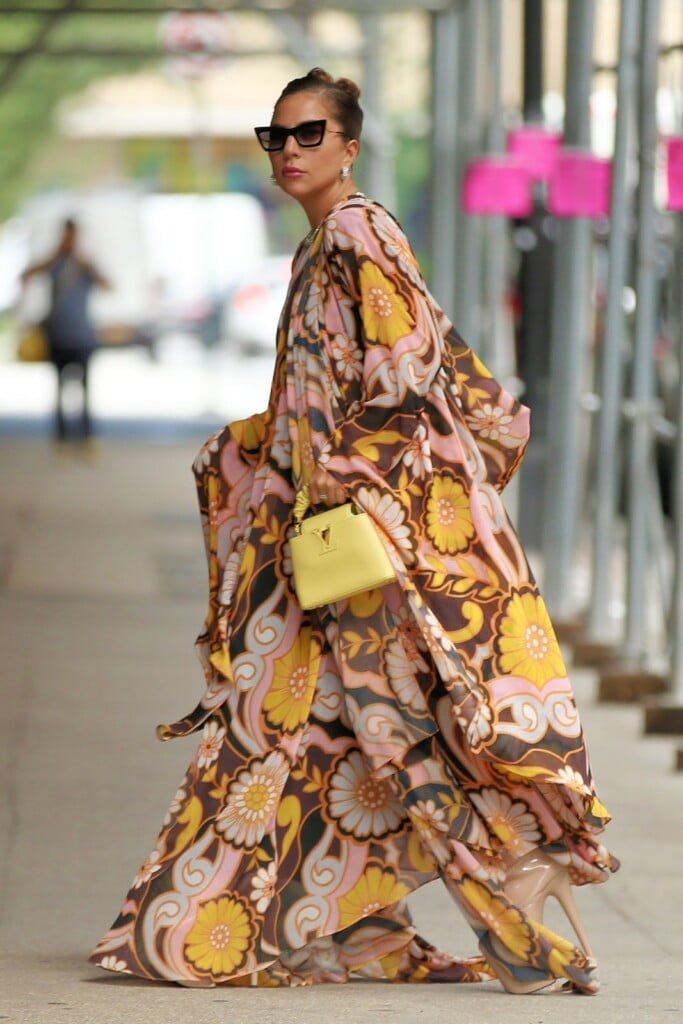 Today, she debuted a vintage ensemble (Retro Glamour) complete with a sweeping train and sky-high stilettos. Impractical? Maybe. However, oh so glamorous.
Gaga is in town ahead of a two-night special performance with Tony Bennett, and she has already been dishing out glances. She stood in front of the Chrysler skyscraper on Monday, dressed in a classic Alessandra Rich LBD and looking like the queen of New York. Today, her style leaned more toward the 1960s: her groovy, flowery dress by Richard Quinn appears as though it belongs on Elizabeth Taylor as she rests poolside at the Beverly Hills Hotel. Gaga kept the look contemporary with her yellow Louis Vuitton Capucines purse, cat-eye sunglasses, and sky-high platforms that added much-needed height to her trailing gown.
Now, the celebrity has a track record of bringing significant fashion moments to the streets, including death-defying heels and Alexander McQueen dresses. She's been playing with a high-octane glamour style recently, choosing classic shapes with a Retro Glamour. Take advantage of this mood while it lasts, because if we know anything about Gaga, it's that she is fashion's greatest chameleon.