Purple, but not quite the color you are thinking of. "Very Peri" is a brand-new shade of purple created by the Pantone Institute from periwinkle blue and red-violet.
When the Pantone Institute announced PANTONE® 17-3938 Very Peri as the color of 2022 in early December 2021, many in the field identified the hue's meaning as the desire to escape the COVID-19 epidemic and overcome societal rifts. The Pantone Institute's "Color of the Year" has officially begun to make it present in all fields, including fashion, furniture, graphics, industrial design, and makeup. Very Peri, in contrast to many people's negative preconceptions of purple, promises to provide the bright beauty of ambition and boost hope and bravery as the world enters a new normal. Very Peri, in contrast to many people's negative preconceptions of purple, promises to bring out the beauty of hope and promote optimism and courage when the world enters a new normal.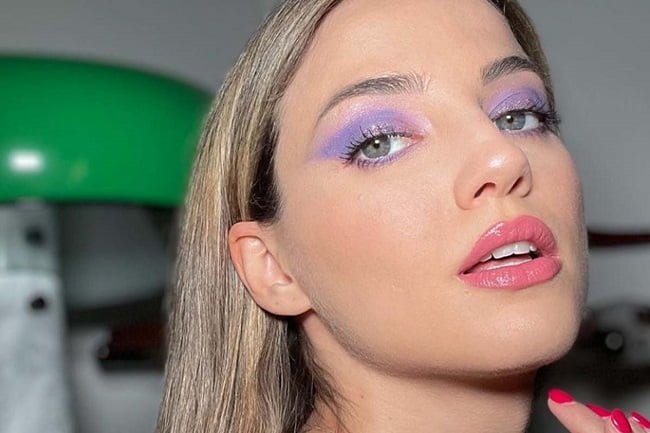 But using purple in makeup is still risky. Unlike red or pink, you can't put pure purple lipstick on your lips, even if it is Very Peri. We are not makeup experts, so replicating Lady Gaga's glittering purple eyes in the House of Gucci is out of the question. Hence, what should you do if you still want to master this color?
A Game of Color and Skin
Different shades of purple will give you different looks. Therefore, you need to rely on your skin tone to choose the right purple shade, even if you want to make up your eyes, lips, or cheeks.
The "shortcut" to finding the true purple color is to look at the wrist and observe the color of the veins. Plum purple will suit those with warm brown skin tones, which means green veins. Blue-toned purple (similar to periwinkle purple) is said to suit cool skin tones when you have blue veins.
 Supporter role.
A pair of ripe plum eyes combined with violet lips mixed with a bit of nude will create a harmonious monochrome look. To be safe, you can learn how celebrities utilize purple, but it should be adjusted to suit your personal style and skin tone.
At the Met Gala 2021, Gigi Hadid appeared with blue eyeshadow and a bold and sharp upper eyelid eyeliner that caught the attention of everyone. But the special feature of this makeup look is also thanks to the purple winged eyeliner on the bottom lashes, light but extremely effective highlight, giving the beauty's eyes even more depth. Sometimes it is in the secondary position that purple has a stronger effect than when playing the main role in makeup.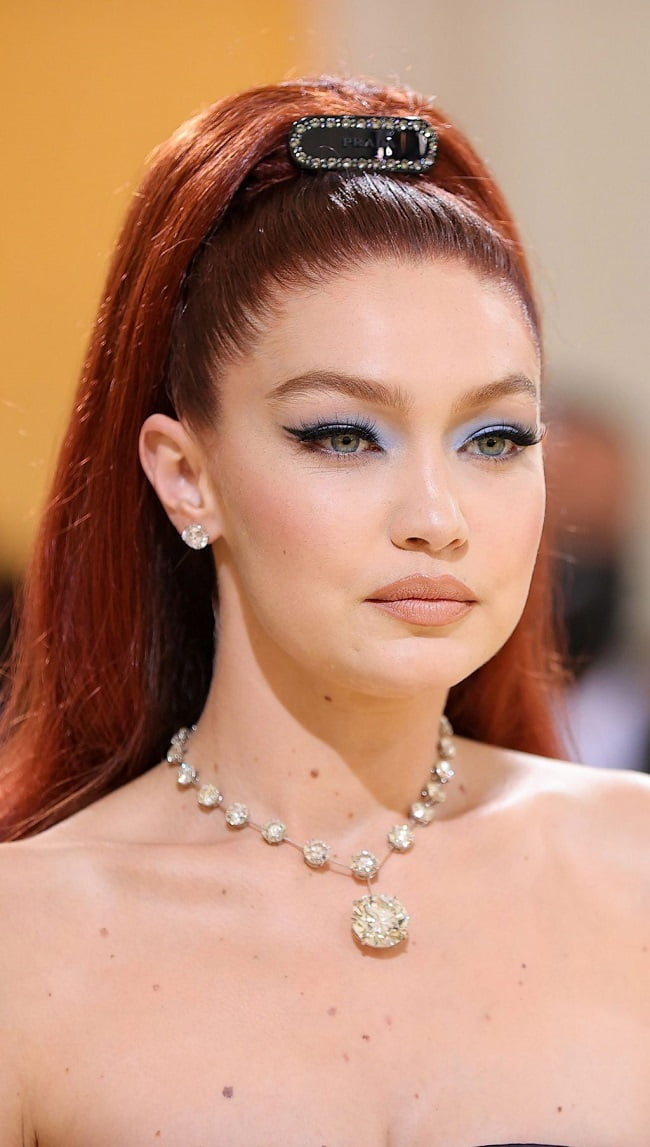 You can also apply a little glitter highlighter in the middle of the eyelid to create a glowy effect. You can see how Zendaya paints a bright purple shade at the corner of her lower eye while her eyelids are covered in deep purple and the lower part of her brow bone is covered in lavender.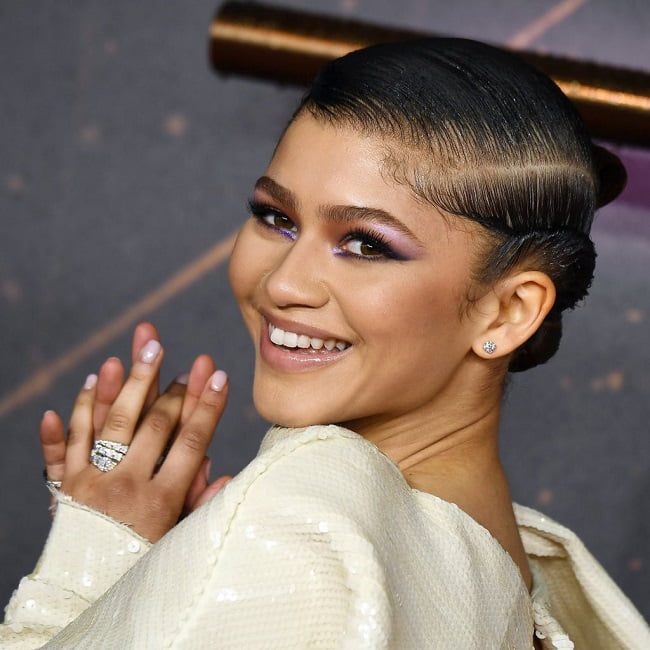 Moderation is always right.
Use the right color and the right purpose if you want to conquer this difficult purple color. Light purple eye shadow, covering from the bottom of the eyebrow bone to the end of the eyelid with a little shimmer, is enough to make you different.
Or an eyelash with purple eyeliner for a unique look; keep it longer and create a graphic effect if you're confident. At a higher level, you can experiment with purple mascara. The core of delicacy lies in knowing where the limit is. Be as creative as you want, but always keep in mind that "less is more!".