Although the spouse of Italian Consul General – Mrs. Milena Guarino Padula has not been to Vietnam for a long time, she has had great affection for the country and Vietnamese people. For her, this is like her second home.
As the Italian Consul General's wife, Mrs. Milena Guarino Padula regularly participates in public service and volunteer activities in Vietnam. For her, these are not only passion but also activities to cultivate friendship, solidarity, and comprehensive cooperation between the two countries. Let's meet with this special woman with LAVYON to understand more about her love for the country and the people of Vietnam.
Hello, Mrs. Milena Guarino Padula! As the wife of the Consul General of Italy, what tasks do you have in Vietnam? 
Mrs. Milena: As the wife of a diplomat, representing the country, I feel that this is not a task but an honor and a responsibility. We always try to introduce Italian culture to Vietnam.
Recently, we just held a concert in Ho Chi Minh City with the participation of Vietnamese musicians combined with a conductor and a 20-person symphony from Italy. Through this event, we look forward to bringing part of Italy to Vietnam. In addition to culture, we also organize many events to connect trade and promote economic development between Italy and Vietnam, as well as many other countries around the world.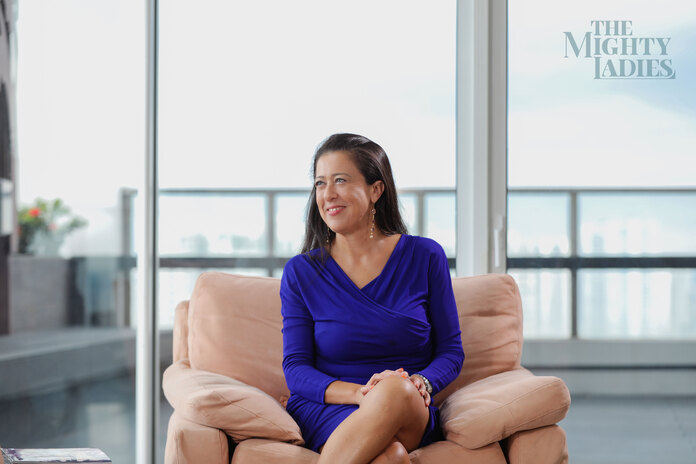 Can you share more about your other activities in Vietnam?
Mrs. Milena: Previously, I attended a postgraduate training course in fund management and public relations at McGill University (Canada). With my trained knowledge, when I came to Vietnam, I joined the Consular Club. This is the association of the consul general's wives in Ho Chi Minh City, established in 1994.
As the Italian Consul General's wife, I have had the opportunity to participate in many fundraising events for charity organizations in localities. I as well as my club members regularly conduct many volunteer activities to support local difficult circumstances. I really love this volunteer work. It's like our most sincere thanks in return for the love that the country and people of Vietnam have given to people from far away.
It is expected that on November 12 at Caravelle Hotel, a huge cultural event combined with the charity will take place with the participation of about 20 countries. Representatives from each country will introduce their products, as well as perform special performances here. I am looking forward to it because it is a volunteer activity where everyone can contribute to the community. At the same time, this event also offers a colorful cultural picture so that people can understand our country as well as other countries.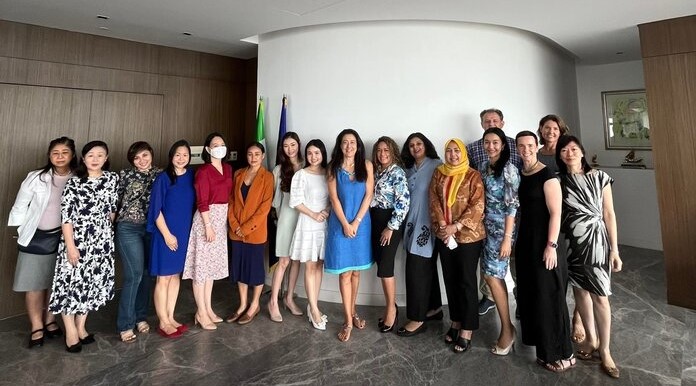 How do you arrange time for family and work?
Mrs. Milena: My husband and I are quite busy at work. However, every weekend we always spend time with our family. My whole family usually will travel, and explore new places. 
We are very lucky to live in Vietnam because this place has countless beautiful scenic spots. During my husband's business trips or family vacations, I had the opportunity to visit the Mekong Delta, Da Nang, Nha Trang, Hoi An, Hue – a beautiful ancient capital, and museums in HCMC. According to the schedule, our family will be in Vietnam for about 4 years. Although there are still many things to do, my family will arrange a time to learn more about the country and people in this place.
What makes you love this country so much?
Mrs. Milena: Vietnam is the first Asian country that our family visited. Before that, we have been to countries with cold winters like Moscow, London… Vietnam is the only place where the weather is hot. I like the long summer here, especially in Ho Chi Minh City. I believe that Vietnam will soon become one of the fast developing countries in Asia. The people here are always happy, and ready to welcome people from other countries.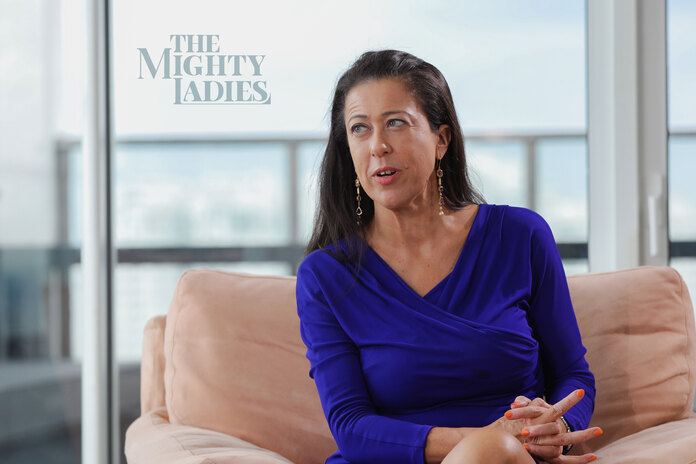 We also know that you're very interested in environmental issues. How do you feel about the current environment, especially in Vietnam?
: I'm particularly interested in environmental issues. When I was in Italy, I worked with many environmental associations. We already have projects to reduce plastic use and increase the recycling of plastic waste. 
When I came to Vietnam, I found that the use of plastic products was quite common here and related organizations also carried out a lot of activities to promote the classification and recycling of plastic waste. I think the most important thing is still to raise people's awareness, especially to limit the use of plastic in shops or supermarkets. For example, taking a cup at home to a coffee shop, instead of a plastic one… It may be a small change but it means a lot in protecting the environment.
The Vietnamese government has been taking many actions to protect the environment. I have participated in many meetings and conferences about plastics and about the environment in general since I came here. Sustainability is a very important thing nowadays in Vietnam and I also see a change in fashion and food. I feel very happy about that.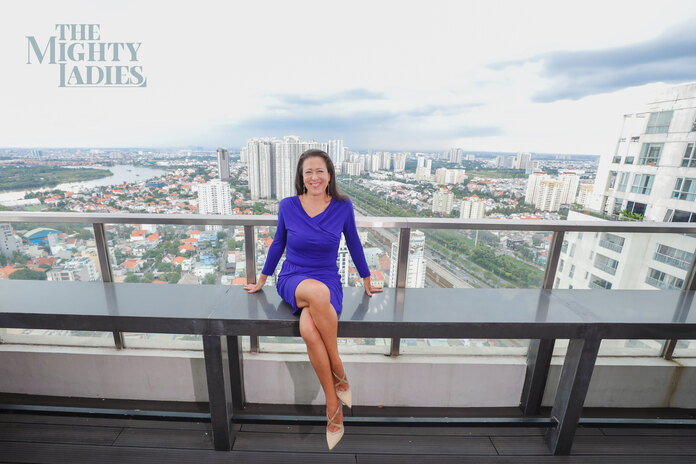 What do you think about Vietnamese women?
Mrs. Milena: I see a lot of similarities between Italian and Vietnamese women. First is how they take care of their families, especially multigenerational families living together. I also love how Vietnamese women take care of themselves. They always look beautiful and elegant. These are two main things that I think both Vietnamese women and Italian women have. But the two countries are very far apart, so there are things that are completely different. For example, cooking. The way an Italian woman like me cooks will be completely different from the Vietnamese.
Do you have a message you want to convey to LAVYON's readers, especially female readers?
Mrs. Milena: For me, it's very important to see things on the positive side. Because it will bring good things to our lives. When you have a positive outlook, you will meet wonderful people and have interesting experiences. Look on the positive side of things and always keep your mind balanced and your body healthy.
Another important thing is to always be willing to help the people around us, which will help us become better, happier people.
Thank you for this conversation!