When Taylor Swift performed on the Eras Tour, many people dubbed her makeup a "miracle" since it remained intact even after she was soaked in the rain for three hours.
Fans have seen firsthand how resilient she is during performances that have taken place in torrential downpour in Foxborough, Massachusetts, and Nashville, Tennessee. Taylor Swift's makeup remained beautiful during the three-hour performances despite these difficult circumstances, leaving fans wondering what her secret was.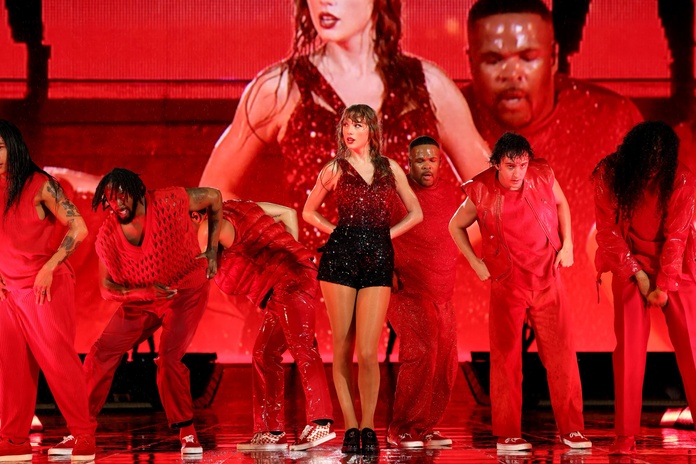 According to an anonymous source in the TikTok video, Taylor Swift's full makeup look on tour is thanks to several Pat McGrath Labs products, including its LiquiLUST Legendary Matte Lipstick in Elson 4, Perma Precision Liquid Eyeliner in Xtreme Black, and Skin Fetish: Sublime Perfection System, which includes a primer, foundation, and setting powder.
We consulted leading makeup experts to find out how Swift's makeup holds up in the rain. Samantha Bentson, who has experience working on shows like the aquatic Cirque du Soleil presentations, clarified that although being advertised as waterproof, no makeup item is truly waterproof. However, layering products can help them tolerate moisture and produce effects that last a long time.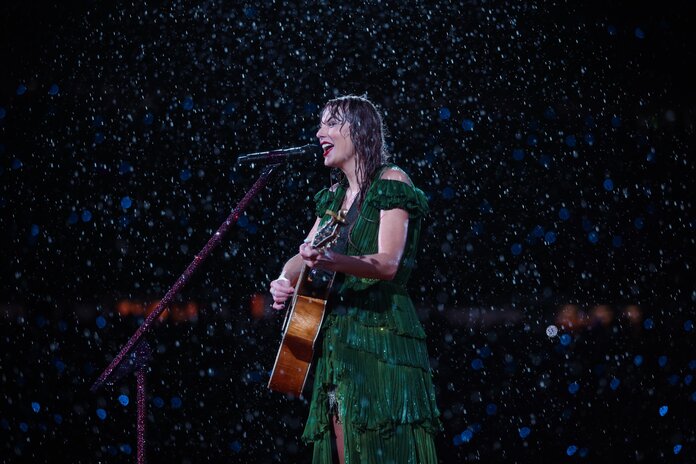 Elaina Badro, a makeup artist who frequently works on beach photos with wet models, feels that waterproof makeup might not be enough to ensure longevity in wet settings. Badro contends that it's crucial to layer various waterproofing treatments and to properly prepare the skin by applying a primer. She advises using Stop the Sweat by Alcone and Smashbox Photo Finish Foundation Primer.
According to Bentson, Swift's makeup artist needs waterproof foundation, brow gels, eyeshadows, and mascara among other beauty tools. The selecting procedure is facilitated by the waterproof label that these products typically bear. However, by applying items like Makeup Forever's Aqua Seal, non-waterproof products can easily be made waterproof.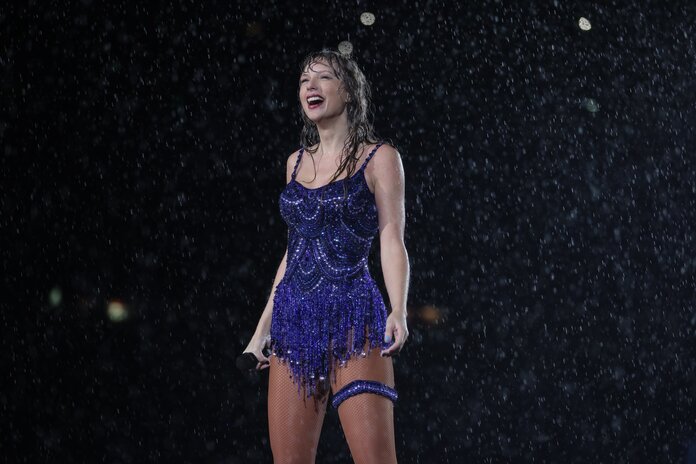 Many makeup artists use setting sprays as a final layer to seal in makeup and keep it in place even when exposed to damp. Swift's performances would probably benefit from the use of setting sprays like Patrick Starr's On Til Dawn Mattifying Waterproof Setting Spray or Urban Decay's All-Nighter Waterproof Setting Makeup Spray, according to Bentson.
Moreover, touch-ups are essential for keeping beautiful makeup in place. Swift's concerts almost certainly have a makeup artist on hand to touch up her appearance, especially during wardrobe changes or when it's pouring. Although Taylor Swift's usage of airbrushed cosmetics has not been confirmed, Badro said that it can also offer exceptional waterproof qualities.
Read More: Cat Eye Makeup Hacks To Up Your Beauty Game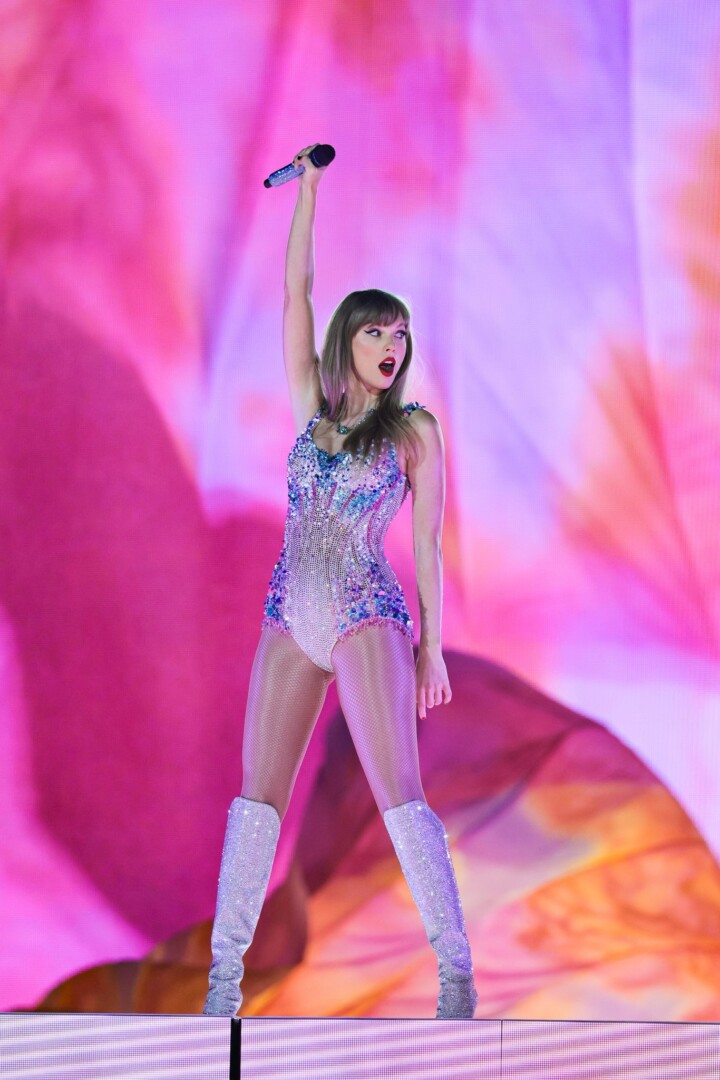 In conclusion, Taylor Swift's makeup lasts even in torrential downpour because she layers waterproof products, takes good care of her skin, and uses setting sprays. She keeps her immaculate appearance by getting touch-ups from an expert makeup artist while performing.