You should pay attention to the streetwear collections of actress Jennifer Lawrence if you appreciate basic, fashionable looks.
Contrary to popular belief, off-duty attire is actually more indicative of a celebrity's true sense of style than their appearance on the red carpet. This is quite clear in Jennifer Lawrence, whose requirements for street style are just as carefree as she is.
The actor's every day attire should serve as your guide for casual and effortless refinement, whether she's going to a press event or dashing through the airport. Even better, because to a few items you undoubtedly already own, her looks are entirely doable.
Longline Blazers
The Oscar winner prefers longline blazers for press appearances. In the summer, she frequently pairs her blazers with skirts and shorts, while in the winter, she wears them with darker pants. Shop for blazers in a deep hue to get Lawrence's exact style.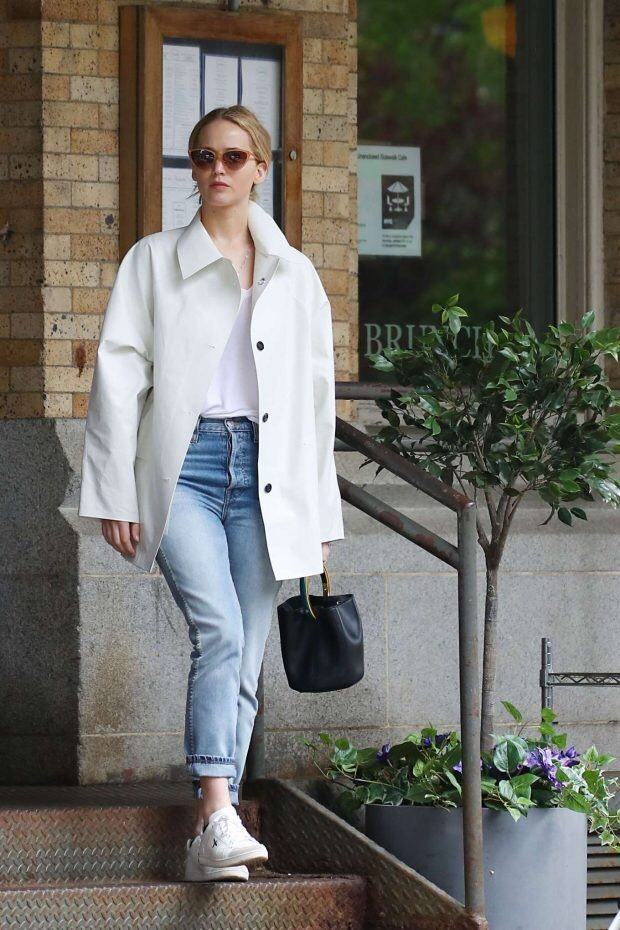 For a more menswear-inspired look, choose frames with a boxier shape. Wear them with a t-shirt and jeans for a more understated office approach, or dress them up with more opulent materials like silk or leather for a night out.
Boyfriend Jeans
On days off, Lawrence like pairing hers with other basics to keep her outfits simple. While out and about in Los Angeles, she recently wore a light-wash pair with a straightforward black t-shirt, a black leather baseball cap, and black shoes.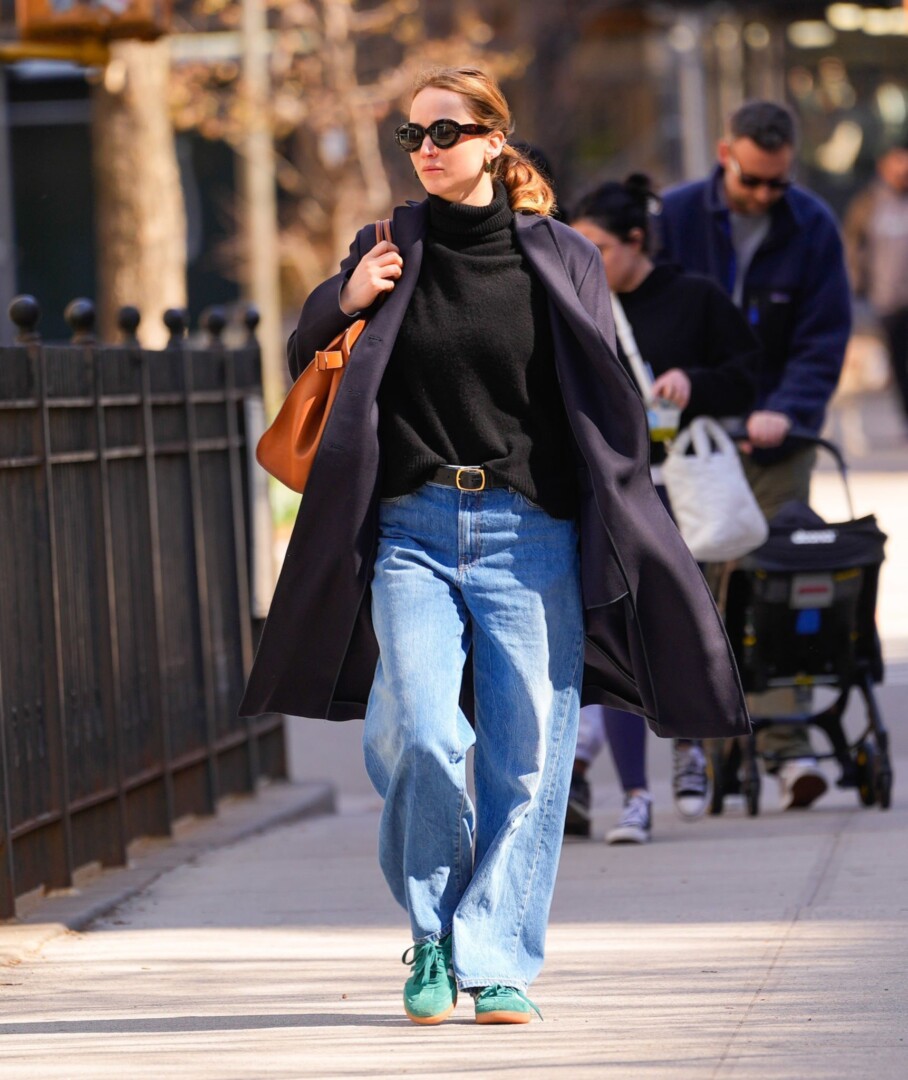 Try on jeans with a softer wash, a higher rise, and some strategically placed distressing, such as a frayed hem or some wear at the knees, to get Jennifer Lawrence's style. When you want to feel comfy and presentable, these jeans are perfect.
Read more: Vegan lifestyle: A Healthier, More Sustainable Way 
Wool Coat
As soon as it starts to get chilly outside, Jennifer Lawrence puts on a wool coat, one of the most stylish jackets ever. While the cold weather might make you seek for a parka, the Red Sparrow actor chooses a more fashionable option.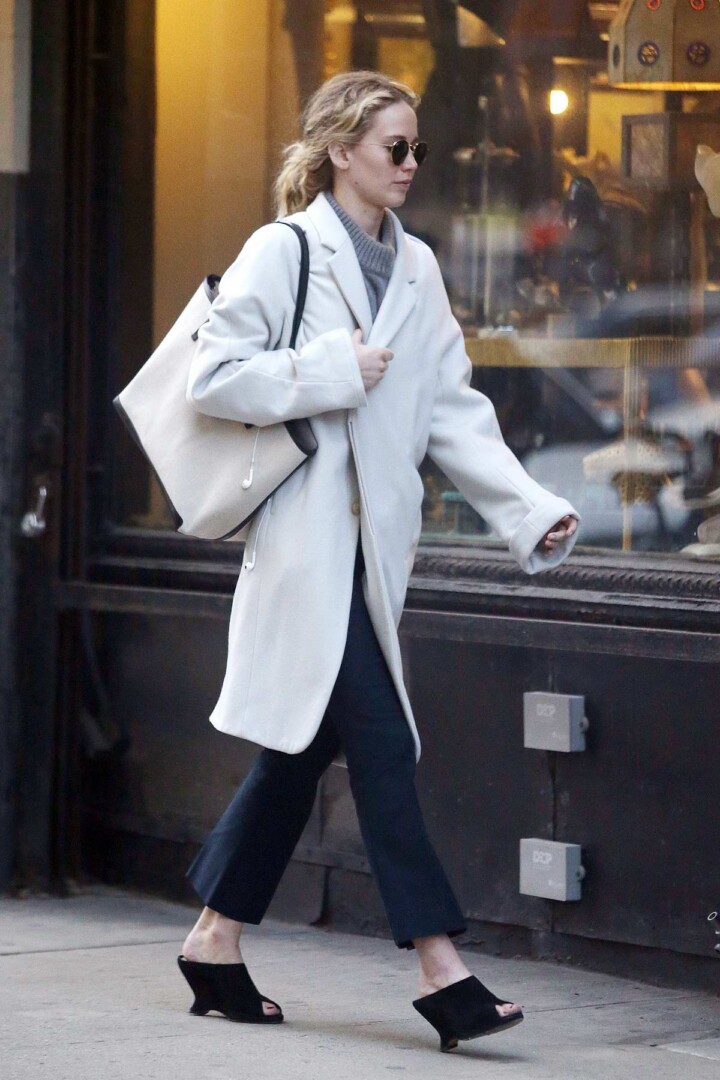 Although Lawrence prefers her darker-hued version, there are jackets available in every imaginable gray shade on the market. A lighter hue will go better with your warmer-weather attire, while a heather gray variety is appropriate for the transition from winter to spring. Like Lawrence, choose a shade that is closer to black in the fall and winter.
Rounded Sunglasses
Sunglasses are a year-round necessity for Jennifer Lawrence. The design and color scheme give every outfit a little bit of edge. Fortunately, it's not difficult to mimic the actor's appearance.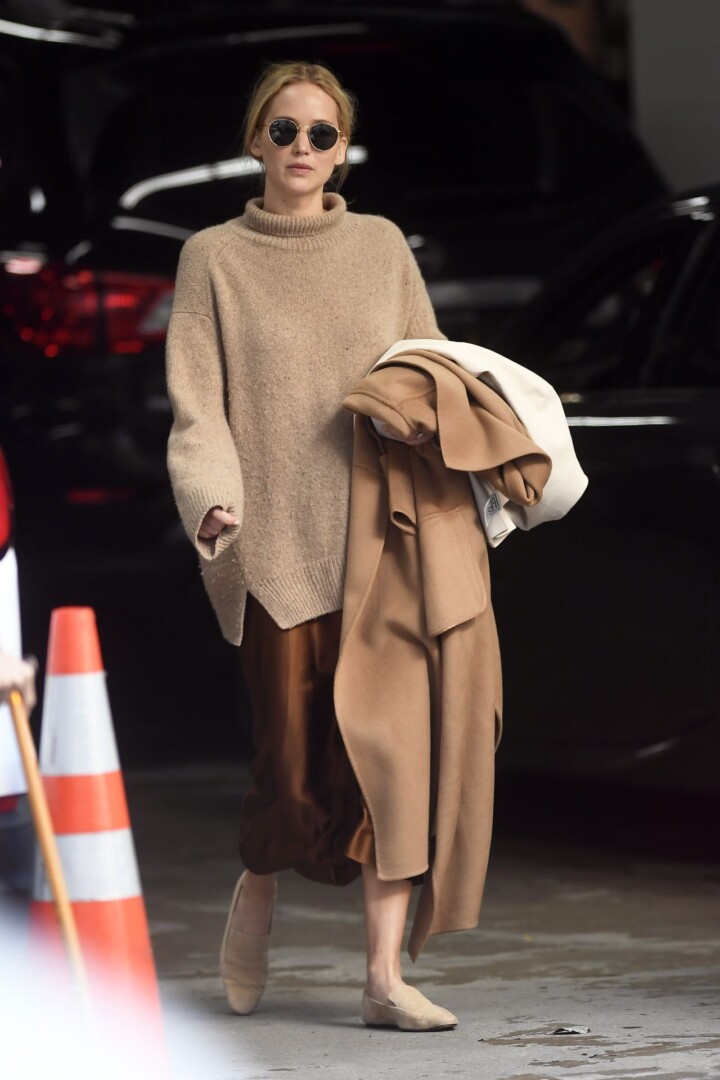 Currently, there are variants of almost every brand, from Balenciaga to Urban Outfitters. You're sure to find a pair of frames you adore, whether you want to make a long-term investment or just pick up a less expensive type for a trip you have planned.