Have trouble finding the right kind of makeup kits for Halloween this year? These are 3 Makeup Items You Definitely Need This Halloween.
Halloween is arguably one of the best holidays out there for many of us. The ambiance and the fun festivities are something no other holiday can replicate. We are all familiar with the trick or treating, the Halloween decorations, and the jack-o-lanterns, but the best thing to do during Halloween is dressing up as your favorite character and party! (If you are old enough to party).
Finding the right kind of makeup for this favorite holiday can be quite a dilemma because sometimes the "normal" makeup that we would usually use doesn't precisely meet the dramatic effects that a specific character needs. 
However, we do have a solution for you! These products can overlap with SFX (Special Effects)  and movie/theatre makeup but with the right tool and determination, you too can turn these products into everyday use. Check out this handy guide here to prevent you from making mistakes in your beauty routine.
1. J.Cat Beauty – Freedom Creator Lip Palette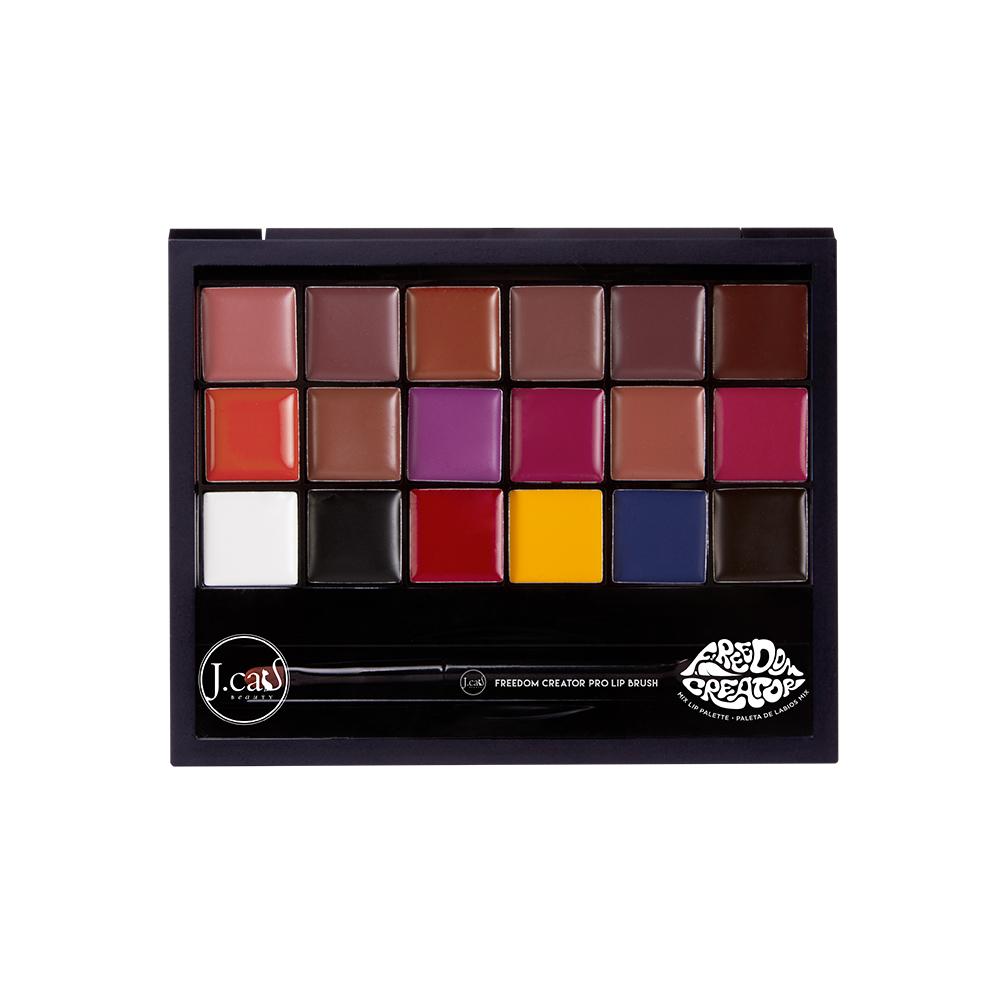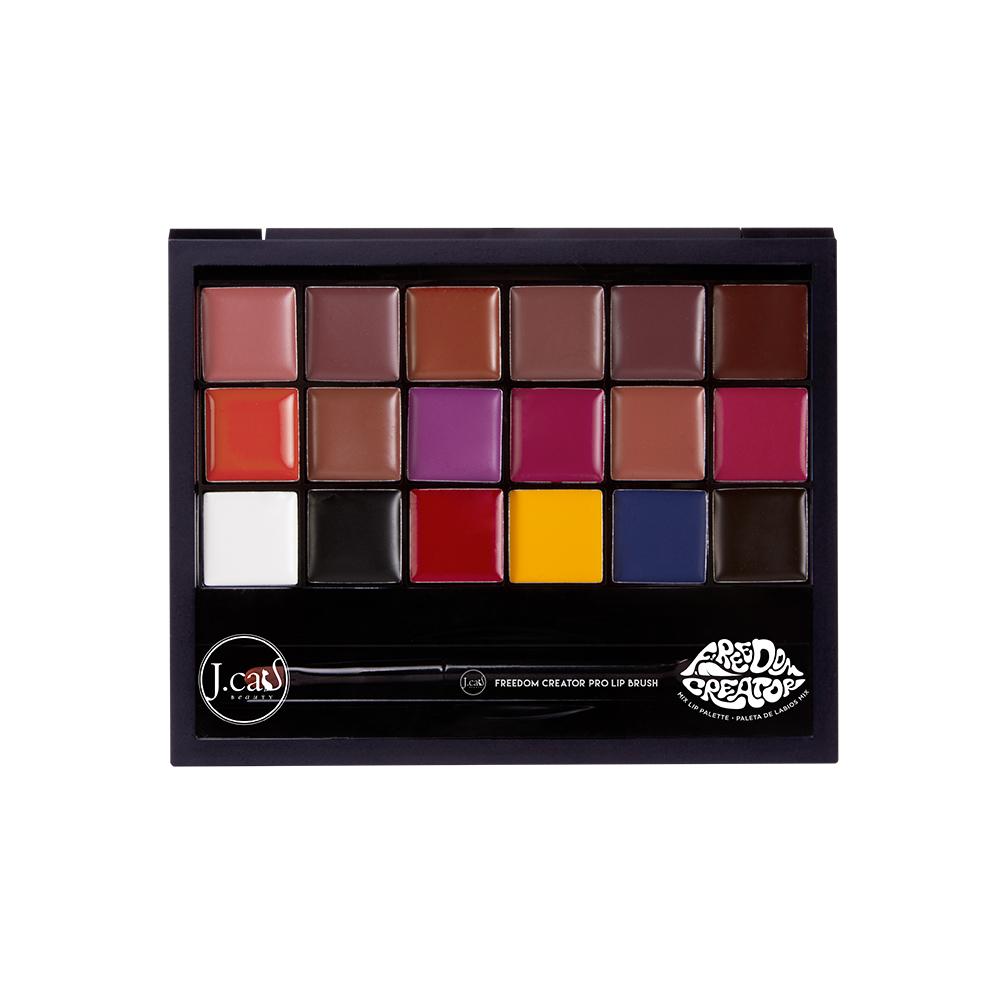 This palette is a dupe from the famous Anastasia Beverly Hills lip palette that was discontinued a while back. The J.Cat Beauty – Freedom Creator Lip Palette consists of 18 shades ranging from primaries to bold, metallic colors. Accompanied by a mixing metal plate and a dual brush with a spatula end.
Simply pick the color that you like and place it on the mixing metal plate, mix from two colors and up to create your favorite lip shade that matches what your Halloween characters are wearing the most, and voila! You are almost done with your Halloween makeup.
This palette is quite popular with makeup artists as well because they can mix and create shades right on the spot without the hassle of carrying around ten or more lipsticks in their kit, so this lip palette can be a great addition to those who are just starting out on their journey.
2. Ben Nye – Magicake Master Makeup Palette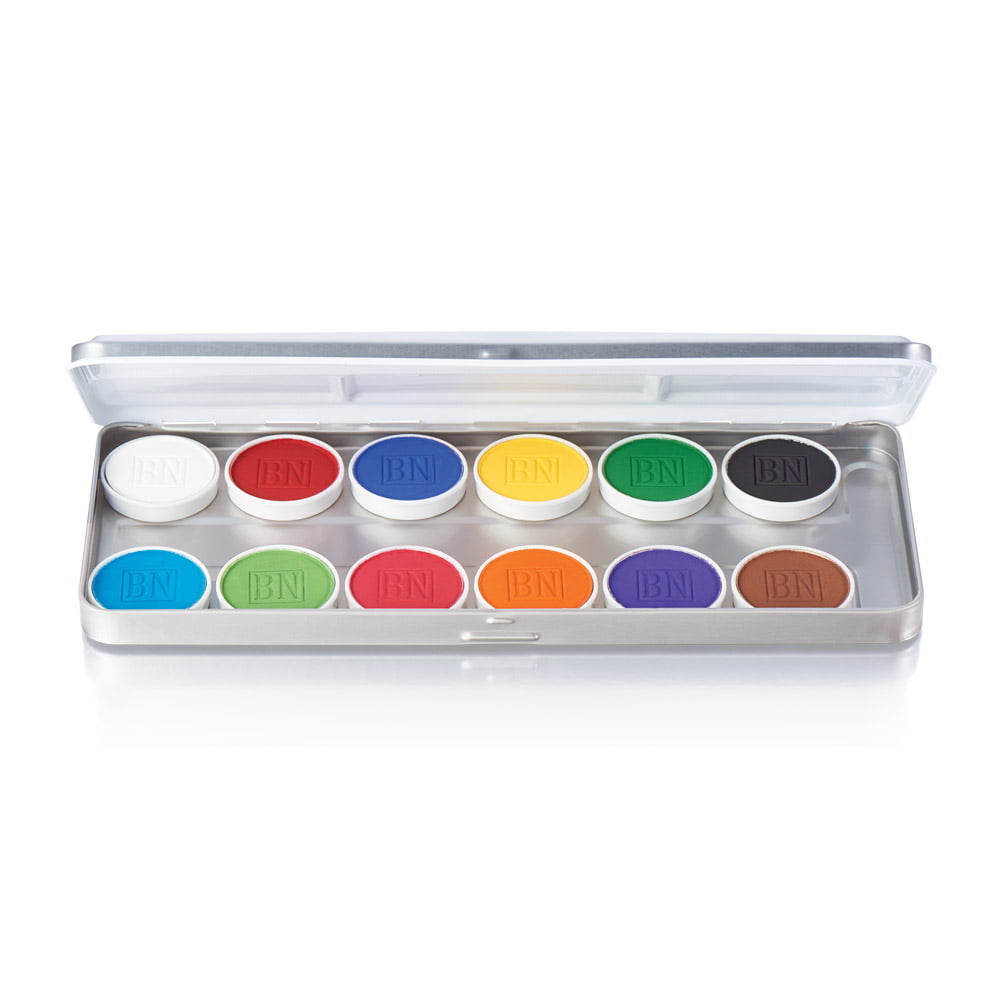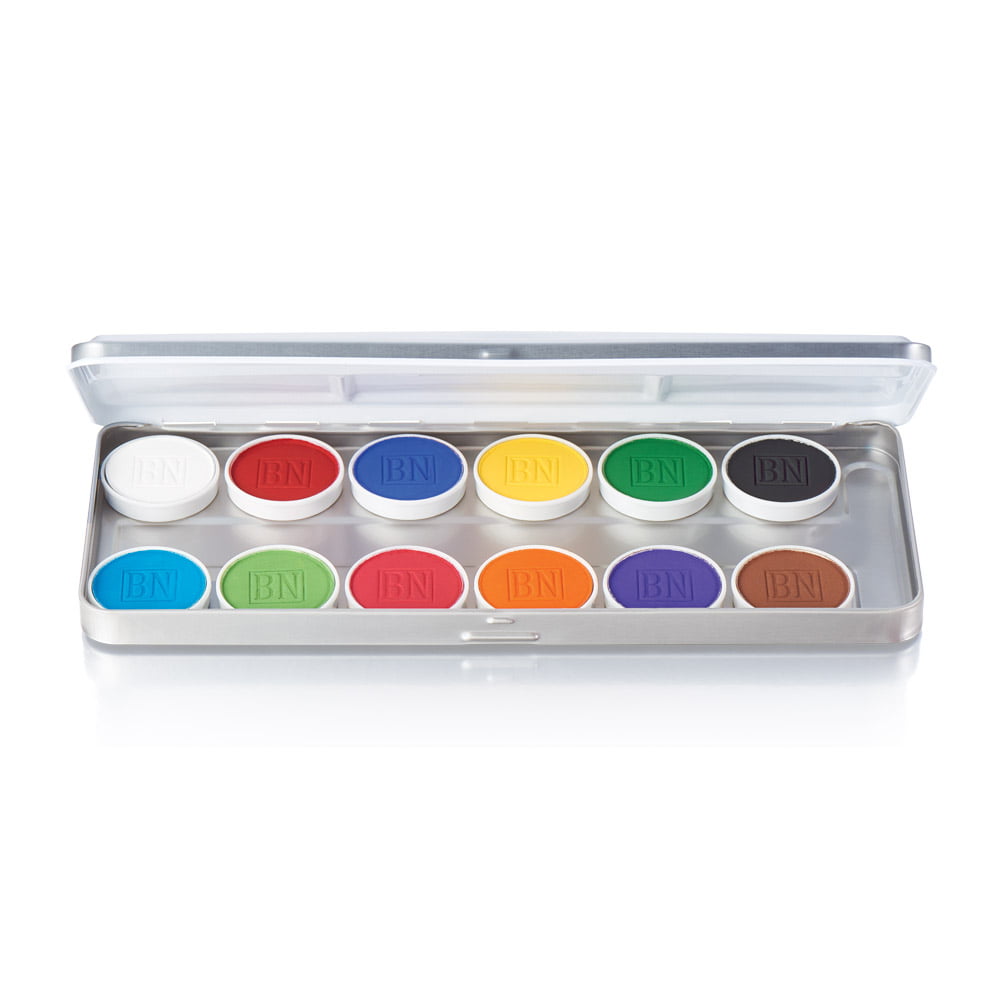 Ben Nye, a well-known brand amongst Sfx makeup artists, theater productions, and so on! They are famous for offering high-quality face and body paint products. You can make a powerful statement with our set of 12 face paints, this palette provides everything you need to create your own personal masterpiece and leave people in awe with your talent.
Create your very own masterpiece with the Master MagiCake Palette. Featuring 12 water-activated face & body paints in a range of colors, this set provides you with everything you need to create your own unique color scheme and perfect your Halloween makeup. Apply with a brush or with your hands on your skin. The colors will dry to a smudge-resistant matte finish, be careful though, these paints are not transfer proof and you might need to reapply them throughout the day. This palette is a good choice for your face but not for body painting purposes as it rubs off with movement and can stain your clothes easily so be extra cautious while painting on your Halloween makeup.
3. Kryolan Makeup Fixing Spray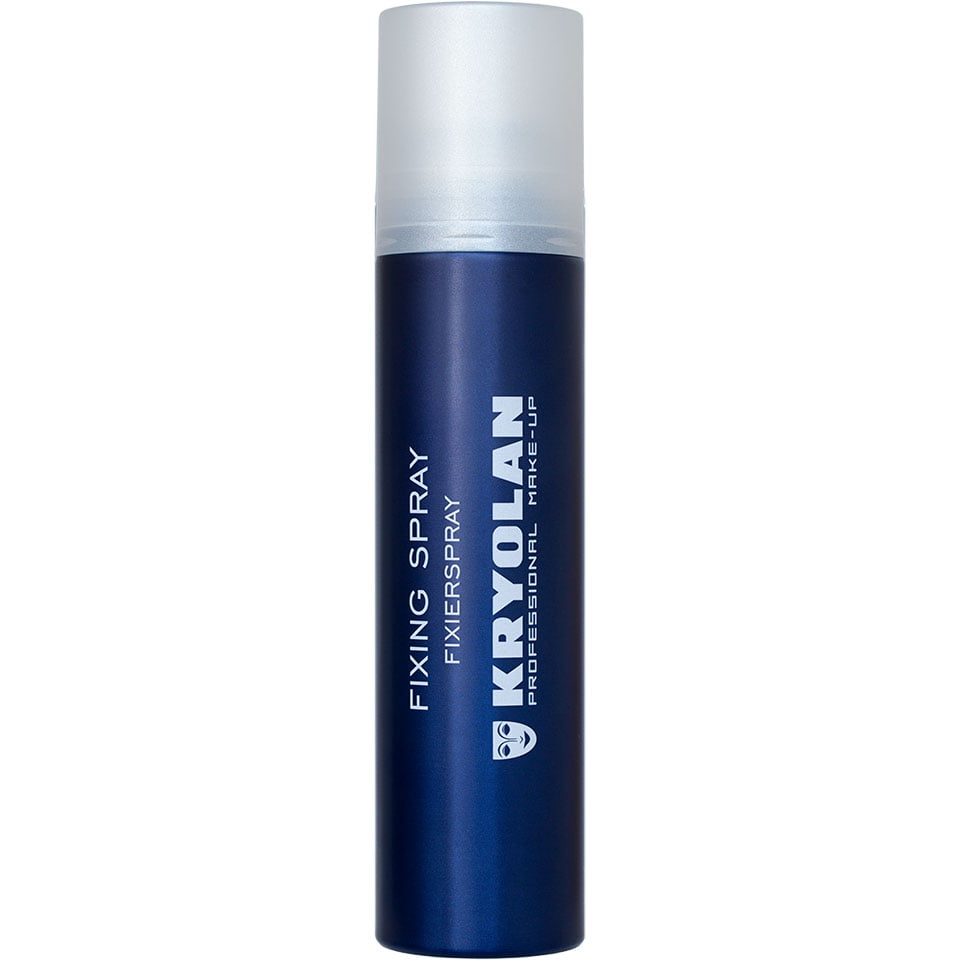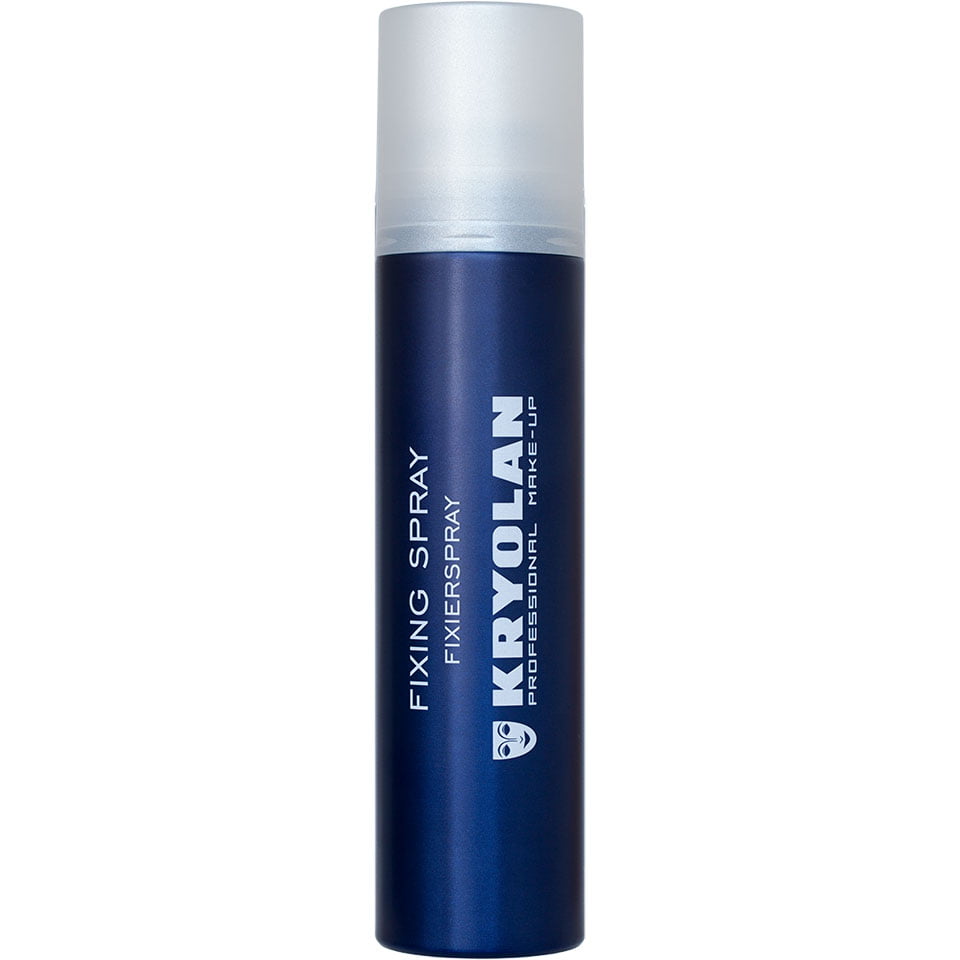 Berlin, Germany served as the birthplace and global headquarters of the cosmetics company Kryolan. According to some estimates, Kryolan produces two-thirds of the professional makeup used in film, television, and theater worldwide.
The Fixing Spray for aquacolor is a special cosmetic preparation for application over make-up. It creates an invisible protective film, which prolongs the life of the make-up and its effects. Some Halloween face painting can move or even rub off from your face, so this product can help your makeup stay in place. Fixing Spray is applied from a distance of approximately 30 cm thinly and evenly, and allowed to dry. This Kryolan Fixing Spray is particularly effective for bodypainting with Aquacolor and with other wet make-up preparations – especially when exposed to extreme temperature or climate conditions.