Are you looking for new aesthetics to diversify your wardrobe? Here are 5 Ultimate Alternative fashion trends for you to try.
1. Cottagecore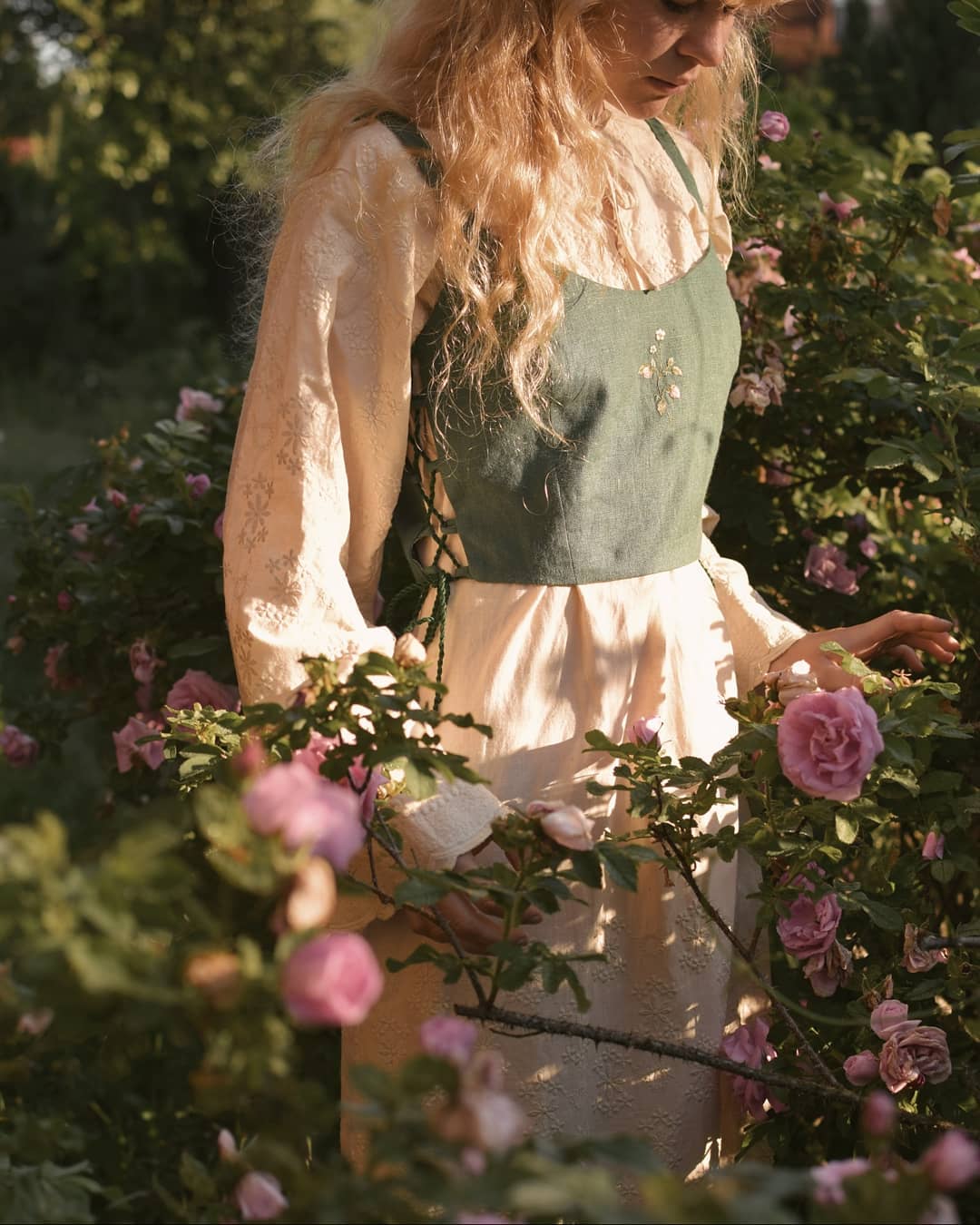 Cottagecore is an alternative fashion trend and aesthetic that revolves around the romanticization of rural life, especially in the countryside of European countries. However, the significance of cottagecore has branched out more than just fashion.
 A wide range of clothing can be chalked down as cottagecore or cottagecore adjacent. Muted and faded colors are one of the criteria for dressing cottagecore, white, off-white, brown, sage green, and pastels are the color palettes for participating in this fashion trend.
Cottagecore embodies a free-spirited individual that loves nature and defies modern convenience, because of that this aesthetic is perfect for those who fit into those qualities.
The goal is to dress up like a peasant with vintage milkmaid tops, blouses, and aprons so thrifting is your best friend. Luckily, most brands right now do offer these items as well.
2. Coquette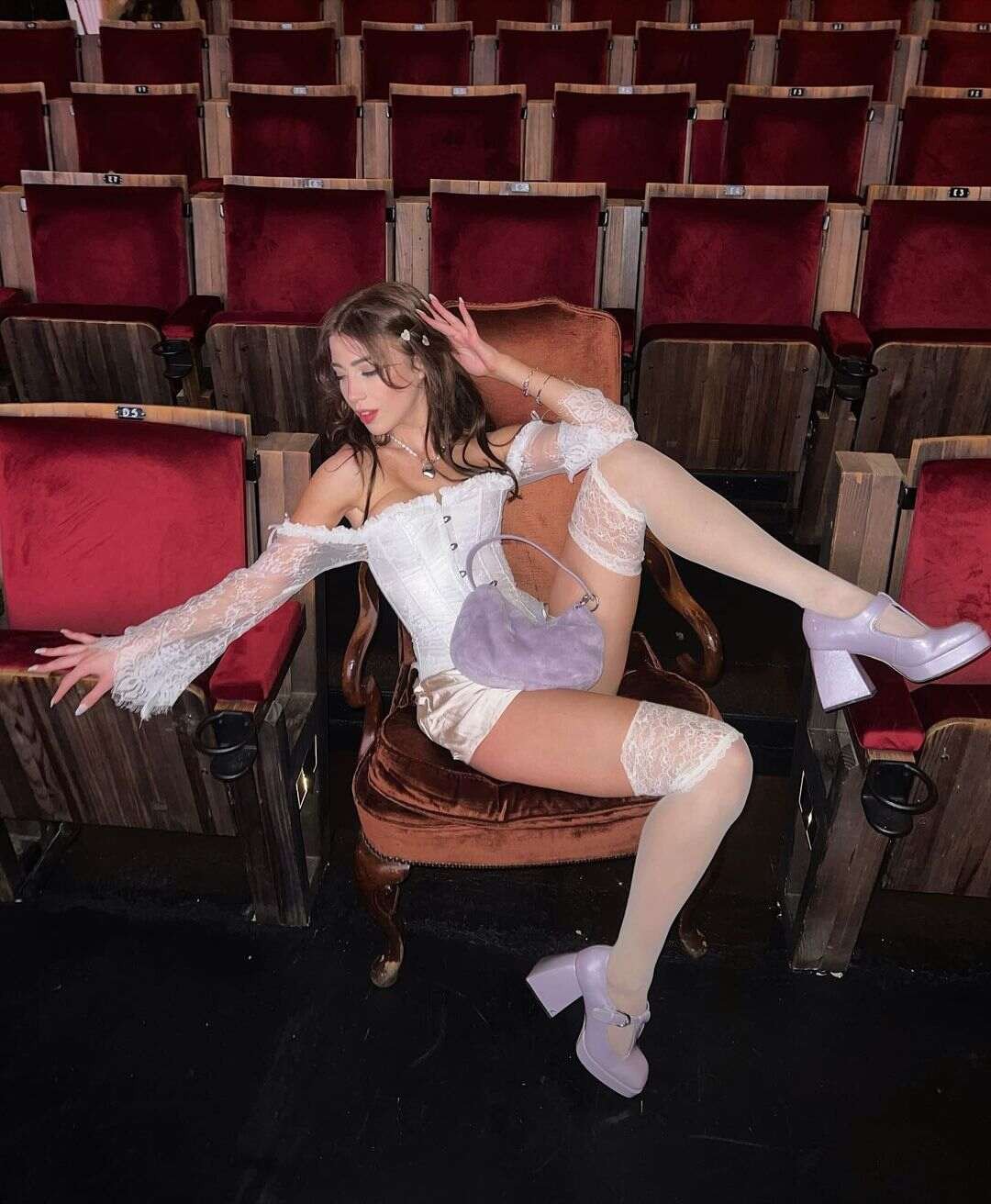 "A flirty woman" is the definition of coquette in its literal sense. All that is lovely, feminine, and dainty is said to be embodied by the aesthetic. Coquette fashion is all about romanticizing antique summer looks and embracing femininity. Consider a hyperfeminine, dainty, and nostalgic vibe.
Coquette is known to have a hyperfeminine, dainty, and nostalgic vibe to it, so if you are looking for something that embraces youth, and femininity with a touch of flirtiness this fashion trend is definitely for you!
The coquette style includes clothing with a retro flair from the 1950s and 1960s, Mary Jane shoes worn with frilly or knee-high socks, and ensembles with patterns like gingham, lace, or frills. Brands like Brandy Melville, Dior, and Channel are some of the brands associated with this aesthetic
3. Mori Kei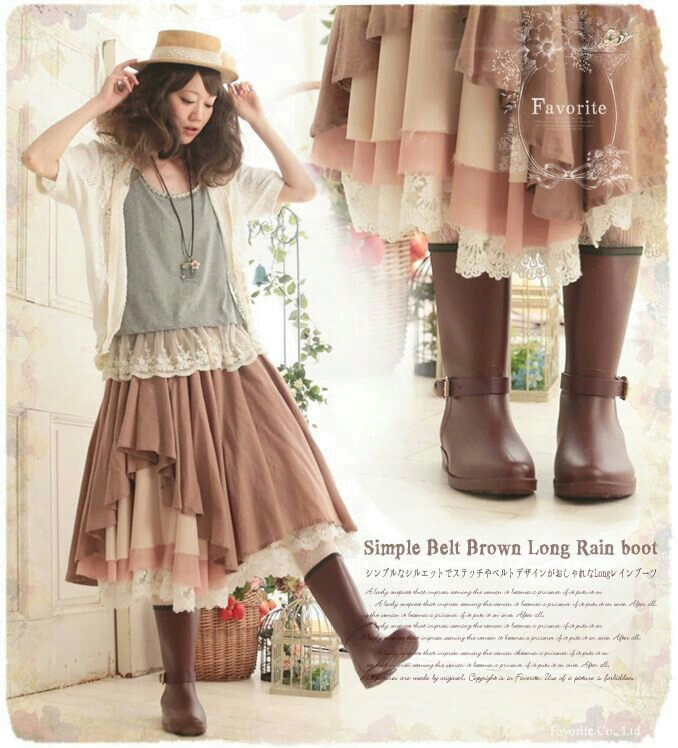 Japanese alternative fashion's Mori Girl kei trend was founded in 2007. Japanese words for "kei" means fashion and  "mori" can be translated as "forest." Even though the aesthetic can sometimes be referred to as "mori girl," that doesn't mean that only girls wear it. The majority of boys and even people who identify as gender-neutral enjoy this look. 
 Similar to cottagecore, Mori Kei centers around the idea of living in the woods, where whimsy meets cozy. If the idea of looking like those who live close to nature with comfy clothes then Mori Kei is an alternative fashion trend that caters to you!
Living off the land and in the forest are the core concepts of this aesthetic. Mori kei is known for its use of natural fibers, homespun textures, and charming flaws. Thick layers, soft fabrics that drape softly, earthy and forest-like colors, and accessories that wouldn't appear out of place on a woodsman, such as warm scarves, caps, gloves, and sturdy boots, are all vital components of a Mori Kei look.
4. Dark Academia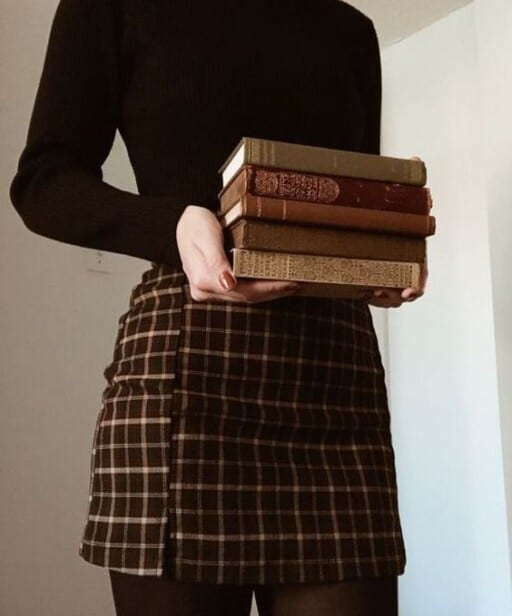 Higher education, writing and poetry, the arts, and traditional Greek and Gothic architecture are all important aspects of the social media aesthetic and subculture known as "dark academia." The subculture is linked to classic literature and antique art. Other media that contribute to this aesthetic can be "Dead poets society", "Harry Potter", and "The secret history" by Donna Tartt is speculated as the main inspiration for dark academia.
If you are interested in how to dress for this "dark academia" aesthetic, here are a few rules to keep in mind. Dark and monotone colors like black, brown, grey, white, etc. are a must-have for this fashion trend, other clothing items can include loose-fit coats, turtle necks, shirts, blazers, and sweaters. For shoe choices, dark academics can opt for loafers, Chelseas, boots, and Oxford shoes. The goal is to dress like a professor or an academic at a prestigious school.
This alternative fashion trend is for those who aspire to look fresh, knowledgeable, preppy, and mysterious combined. 
5. Softie (Softgirl)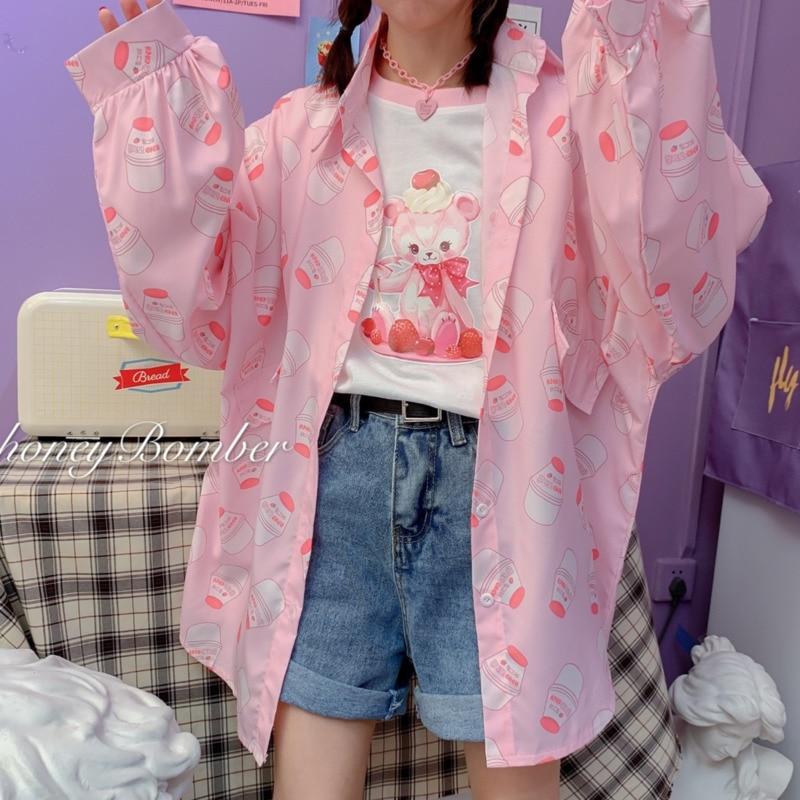 An alternative fashion trend called "Softgirl" is based on a purposefully feminine and cuddly appearance. On social media, some young ladies find it to be both endearing and charming. Pastel colors and cute visuals like hearts, clouds, and stuffed toys are a staple. Clothes like oversize sweaters, tank tops, plaid skirts, and milkmaid dresses are quite essential for a softgirl.
Makeup and hairstyles also play an important part in this fashion trend. Hairstyles can include space buns, twin tails, and messy buns. For makeup, lots and lots of freckles and highlighters are a must pink lip gloss and heavy blush are the visuals of a softie.
This alternative fashion trend is for those who embrace their feminine side and value the appeal of cuteness in their lives.