Bad breath can happen to anyone at any time even if you are diligent about brushing and flossing. While chewing gum will increase saliva production, prevent tooth decay, and make you feel better, there are times when a little more covert action is required. That's why we need a breath freshener.
In particular, after a heavy meal, breath fresheners are the best way to combat bad breath. It can be used anywhere, at any time, and aids in maintaining oral hygiene. The breath freshener spray comes in a variety of flavors, including fruity, minty, clove, and others, and can be used four to five times per day. Here are 5 breath fresheners that help you get rid of bad breath quickly. 
Listerine Pocketmist Oral Care Fresh Breath Spray Cool Mint
Listerine is a well-known American brand of antiseptic mouthwash with the slogan "Kills germs that cause bad breath." Although it is now primarily used as a mouthwash for oral hygiene and health, it has also been sold as a deodorant, floor cleaner, dandruff treatment, hair tonic, deodorant, and beneficial remedy for a variety of illnesses, including gonorrhea, smallpox, diphtheria, and dysentery.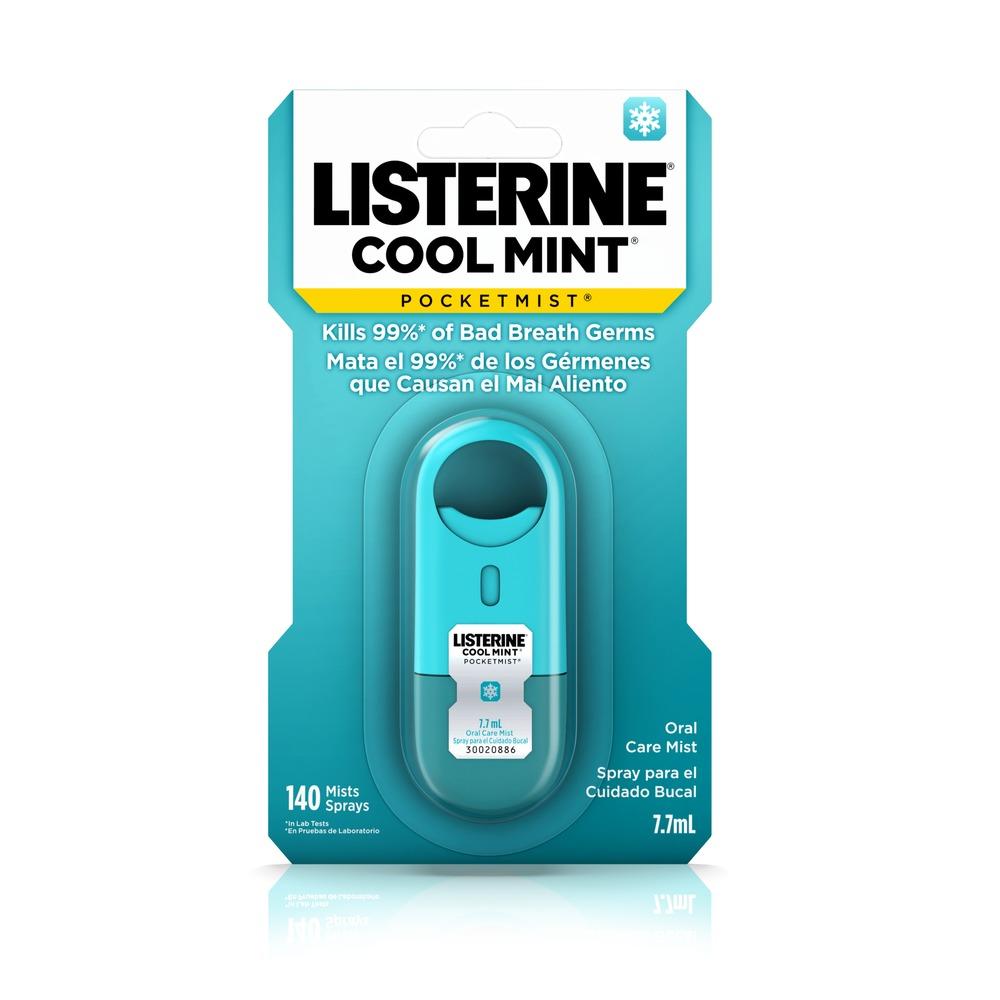 Listerine's Pocketmist Breath Spray is one of its most well-known products. According to laboratory tests, this non-aerosol oral mist kills 99.9% of the bacteria that cause bad breath. The concentrated spray, derived from cool mint leaves, will numb the tip of your tongue, cool your throat, and wake you up after use. This breath freshener has a high disinfectant capacity, which reduces the possibility of tartar accumulation. It is also available in a pocket-sized package for easy carrying.
Amway Glister Mint Refresher Spray
Amway is an American multi-level marketing company that sells health, beauty, and home care products. With the vision of "Help people live better lives", Amway always provides high-quality products manufactured according to international standards. Moreover, they also make that vision a reality by providing people with a business opportunity that allows them to succeed solely through their own efforts.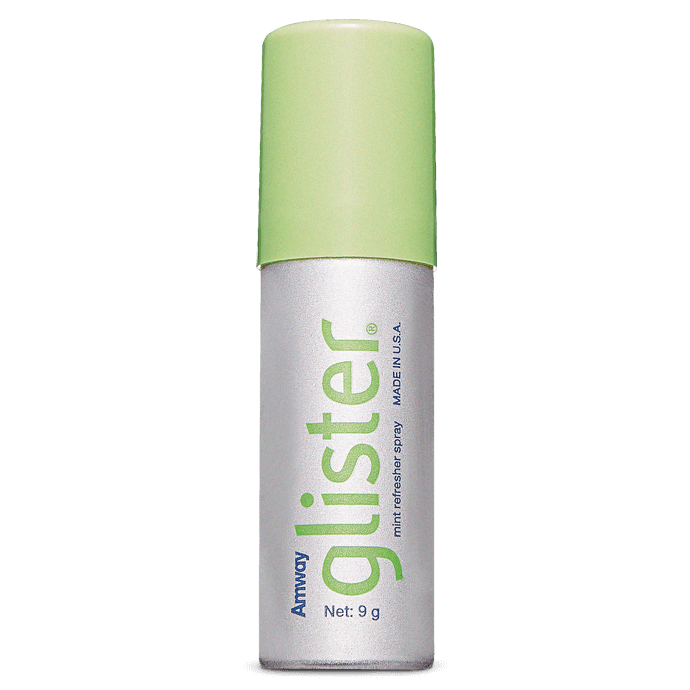 Glister Mint Refresher Spray is an effective deodorant with mint extracts and a refreshing scent that quickly restores your confidence with fresh and pleasant breath. It is safe and friendly for teeth and does not cause tooth decay since it is completely sugar-free and calorie-free. The ergonomic design with very light weight makes it possible to take it with you wherever you go. Moreover, each 11g spray bottle can be used up to 250 times, increasing the effectiveness of this breath freshener.
Stay Cool Breath Freshener
StayCool products are made by Universal Toiletries Corporation Ltd – a reputable manufacturer of personal care toiletries, fragrances, and cosmetics based in the United Kingdom. They have been innovating, formulating, and manufacturing for the health, beauty, and household markets around the world for over 20 years.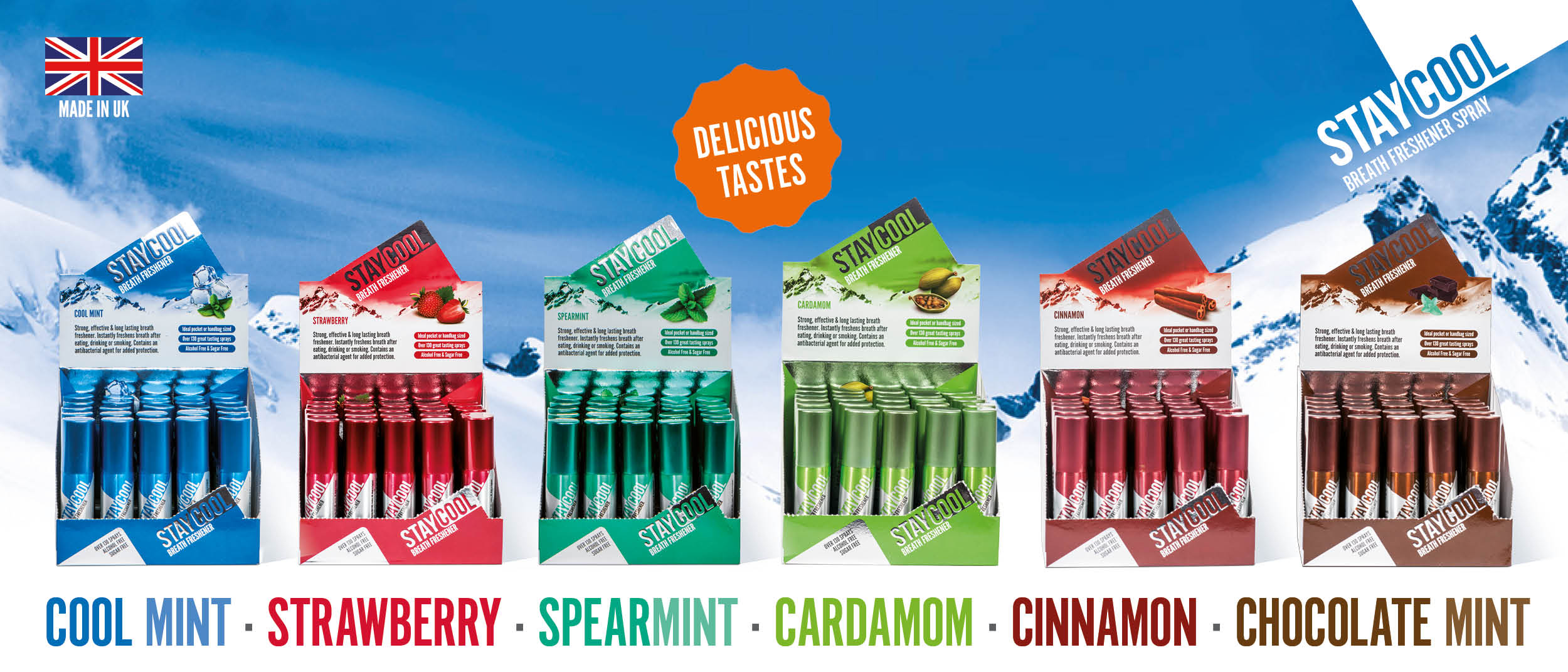 Stay Cool breath freshener spray contains an antibacterial agent that has been clinically proven to eliminate bad breath (halitosis), odors, and germs. Stay Cool has created a variety of flavors to appeal to a wide range of tastes, including Cool Mint, Spearmint, and Strawberry, as well as more exotic flavors like Cardamom, Cinnamon, and Chocolate Mint. Each flavor has a pleasant taste that will definitely stimulate your taste buds and leave your mouth feeling instantly refreshed. With the ultra-sleek design, the product fits into any pocket size, handbag, or car compartment. However, you get more than 130 sprays per can!
Crest Scope Long-Lasting Mint Breath Mist Sprays
Crest is a brand of toothpaste and other oral hygiene products manufactured by the American multinational Procter & Gamble (P&G) and sold globally. With the tagline "Open up and smile.", Crest always brings the product that provides protection against cavities, gingivitis, plaque, sensitive teeth, and tartar buildup while also freshening the breath.
Crest Scope Long-Lasting Mint Breath Mist will keep your mouth fresh all day and night. It is designed with a slightly less abrasive formula to kill germs that cause bad breath. Furthermore, it can also be used several times throughout the day due to its slightly weaker formula. The product has a simple no-cap delivery system that is designed for one-handed operation. Because of its small size, you can keep it in your pocket, desk drawer, gym bag, or tote. With just one spray of this sugar-free mint mist, you'll feel instantly refreshed. 
UltraDEX Fresh Breath Spray
UltraDEX is a privately held oral care product manufacturer. The company provides superior professional oral care products that incorporate the most recent ingredients and technology, all of which are backed up by extensive scientific research.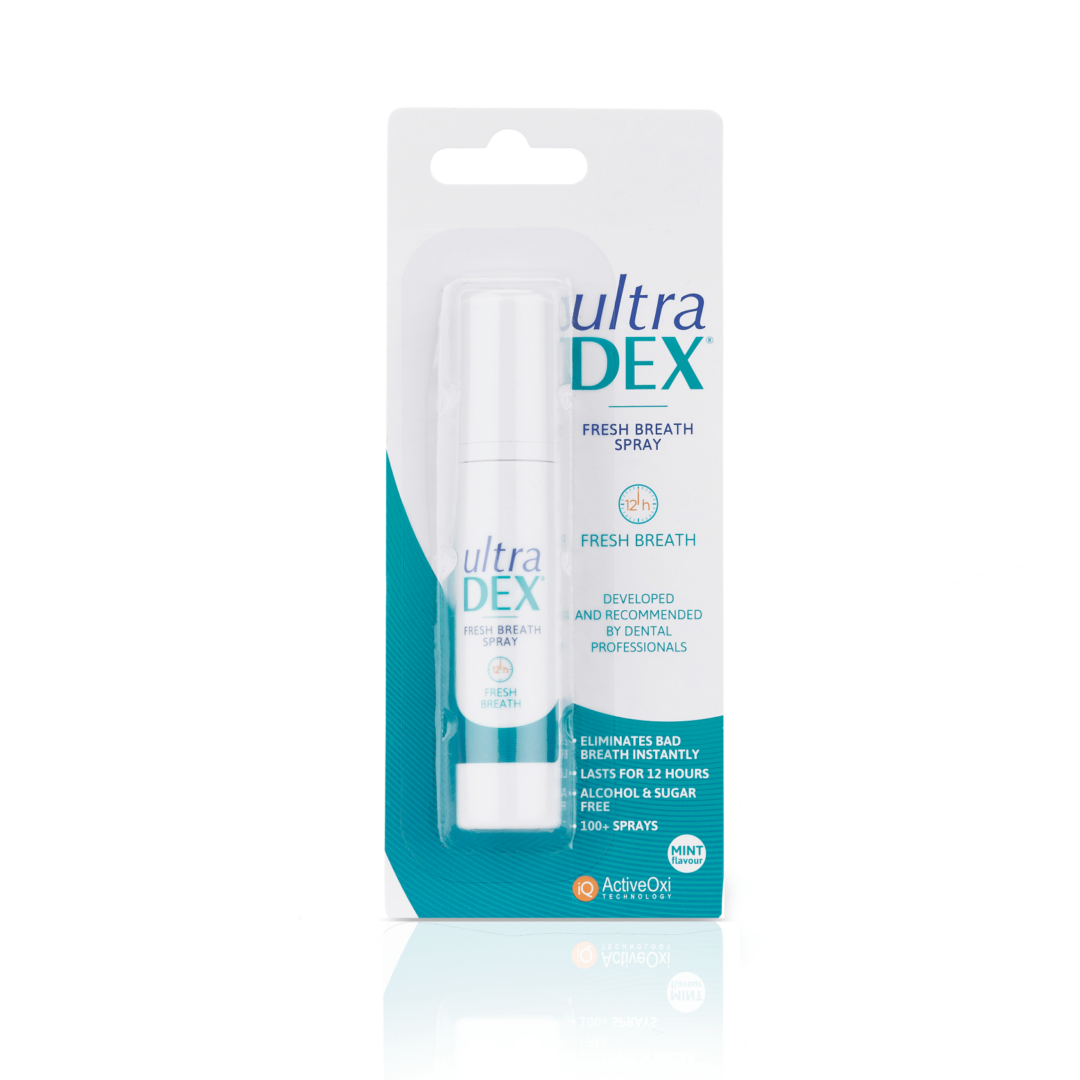 An UltraDEX Fresh Breath Oral Spray with this convenient size pump is all that is required to eliminate bad breath on contact. It contains technology that has been clinically proven to instantly restore fresh breath, eliminate bad breath compounds (VSC) for 12-hour fresh breath, and protect teeth and gums by removing bacteria. This breath freshener is alcohol-free, sugar-free, and also suitable for vegans. Although each bottle is just 9ml, it can be used up to more than 100 sprays. 
The bottom line
With the convenient and portable design, these product is available for you to carry around and use whenever you need them. Why don't buy one of these so you always have confidence with fresh and pleasant breath?