Are you tired of the traditional baked mooncakes every autumn? Explore these 10 Types of Mooncakes to try this Mid-Autumn Festival with a twist.
The Mid-Autumn Festival traditionally features the consumption of mooncakes (15th of August on the Chinese calendar). On this day, mooncakes are shared with loved ones and friends while they observe the full moon at night. 
1. Jelly Mooncake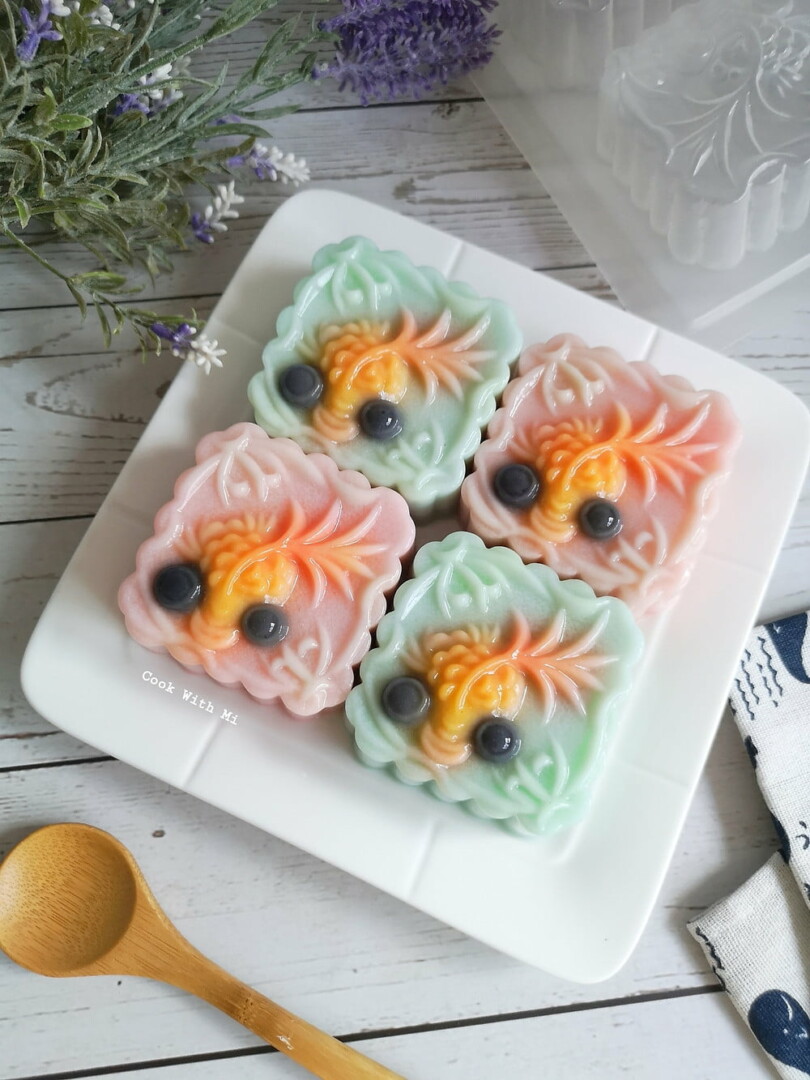 Jelly, at first, seems to be an odd ingredient that's very different from the traditional baked mooncake we always see during the Mid-Autumn festival. These jelly mooncakes provide a contrasting yet refreshing alternative, especially when you are looking for something unique this fall.
Only resembling the typical mooncake in appearance, its filling can consist of different flavors and colors that make up the cake. Another variant you can typically see in these jelly mooncakes is fruit pieces with a clear jelly base.
Even though jelly mooncakes are the furthest from traditional mooncakes, they are undoubtedly among the loveliest!
2. Snowskin mooncake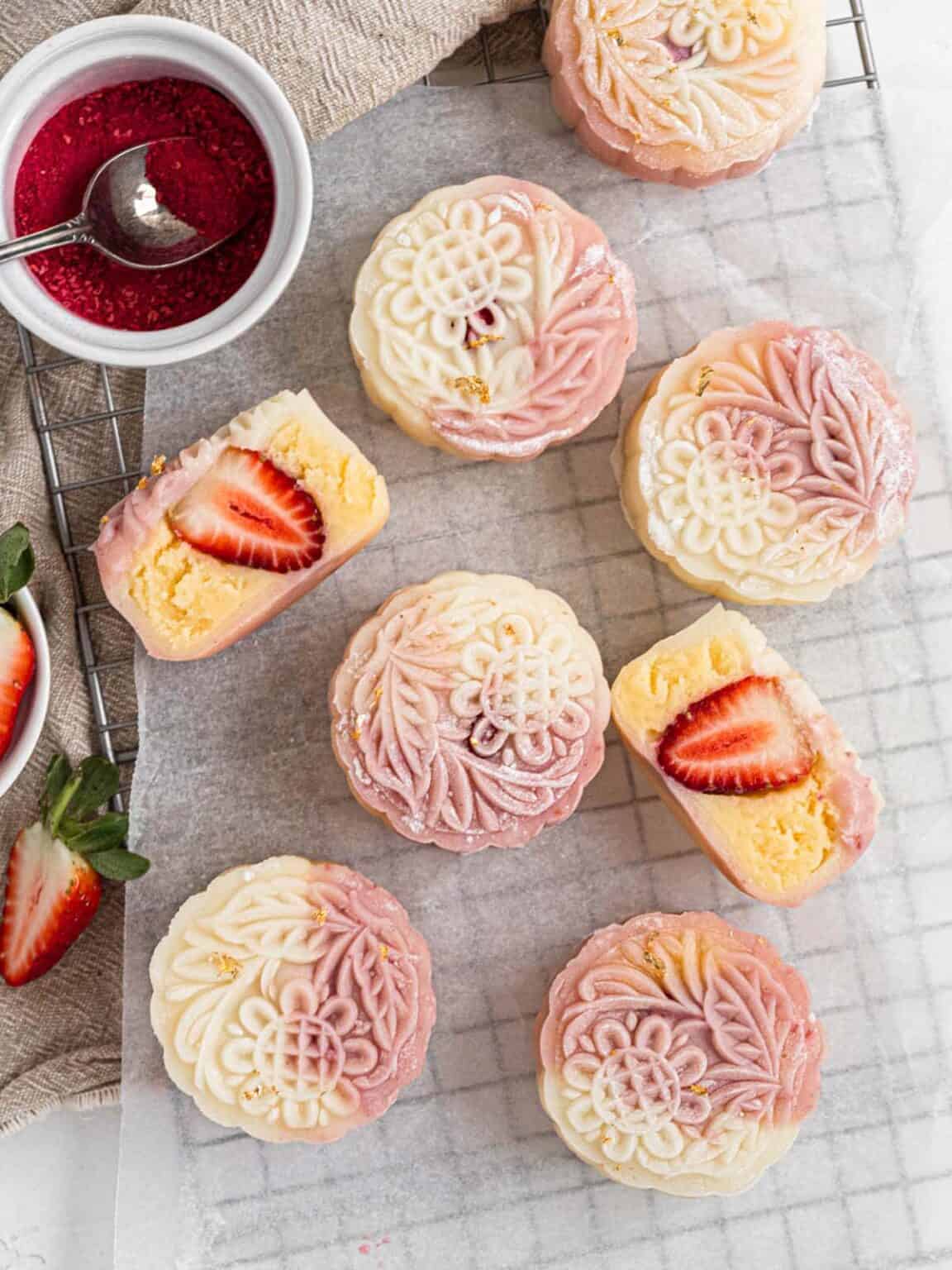 Non-baked snow skin mooncakes, made in Hong Kong, are currently very popular in China. The crust is snow-white in color, and the main ingredient of the crust is frozen glutinous rice. Today, some people even add juice or food coloring to the crust to give it a more vibrant appearance. 
They have both sweet and savory fillings, like fruit and cured duck egg yolks, which are the most popular fillings you can find in this particular mooncake. There are options for almost everyone, so we can experience the range of flavors it can offer. It tastes even better when chilled.
3. Ice cream mooncake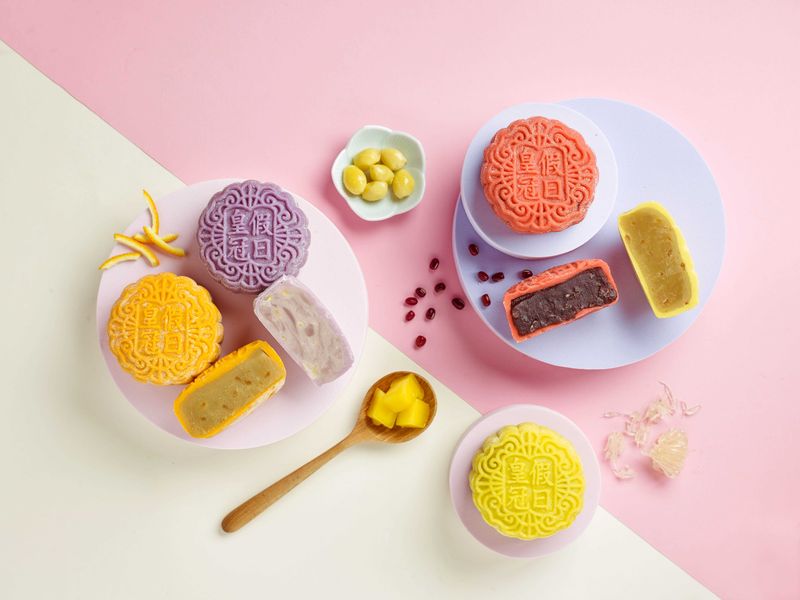 Ice cream mooncakes are available in ice cream shops or stores as a seasonal treat. Each establishment can carry a different version of these ice cream mooncakes, ranging from the chocolate-coated ones to the mochi exterior with the ice cream center.
Remember to store them at the right temperature and enjoy the creamy deliciousness of these treats. While strawberry and cookies and cream are the two most popular flavors, green tea, taro, and mango are fan favorites as well. The center portion has a dab of lemon sorbet that mimics an egg yolk.
4. Teochew mooncake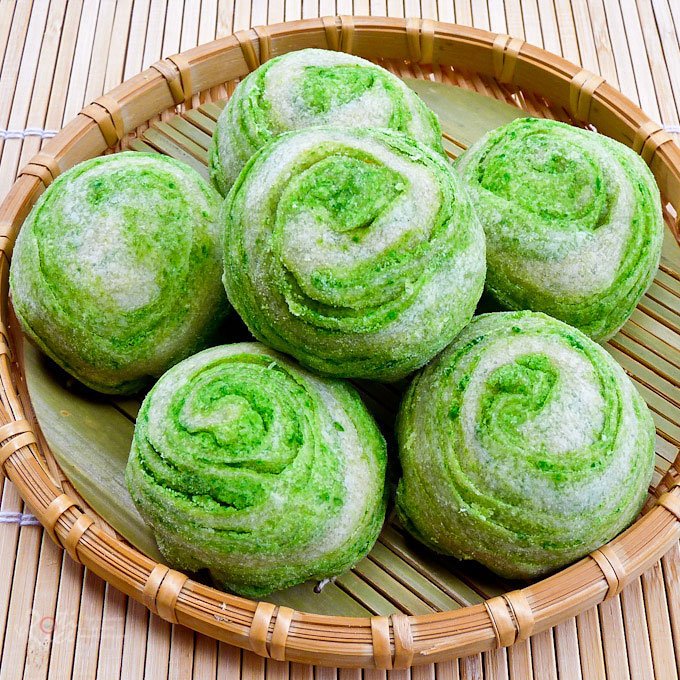 Let's move back to the more traditional type of mooncakes because these Teochew mooncakes do look like the very typical pastry from the Chinese corner shop. However, they have been deemed as a branch of mooncakes too! It follows a pastry-style mooncake with a sweetened lotus filling inside and an exterior of flaky crust prepared with lard. Variantes with savory stuffing are also available. On top of the cake, the mooncake is typically "stamped" with a red stamp. Traditional Teochew mooncakes are formed like a disc, while the thousand-layer mooncake is usually shaped like a ball. 
5. Hopia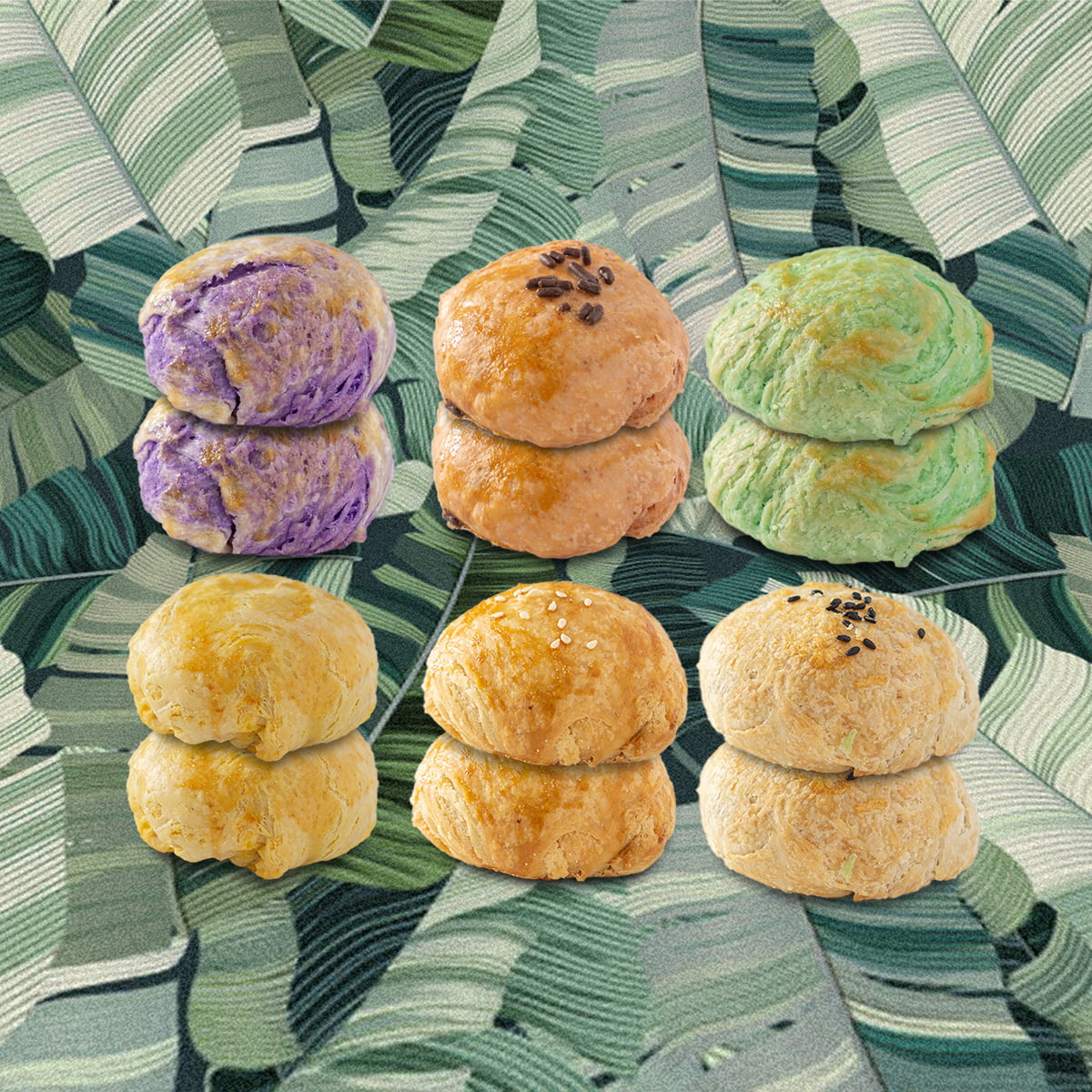 Hopia or Bakpia is known for its thin, flaky skin and the signature red stamp on the surface of the pastry. Around the turn of the 20th century, Fujianese immigrants brought the well-liked bean-filled mooncake known as Bakpia or Hopia to metropolitan centers in Indonesia and the Philippines. 
This type of mooncake can be found all year round in South East Asian countries as a snack. They tend to have a mung bean or an ube ( purple yam ) filled with some of many variants that can have a cured egg yolk inside. 
6. Hokkien mooncake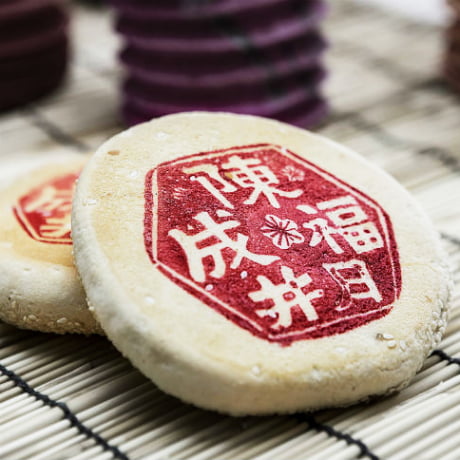 Mooncakes have a very significant meaning to the Hokkien people. These disc-shaped sweets, referred to as "scholar cakes," were given to candidates who showed up for the imperial exams that decided junior and senior court administration positions in ancient China.
Sesame seeds are occasionally sprinkled on the base and edges to give them a distinctive scent. A mixture of candied winter melon, tangerine peel, melon seeds, sugar, and lard is used to fill the cake.