The free breast cancer screening program co-organized by EMCAS Hospital and Siemens Healthineers officially launched the first bus on January 4, 2023, at Deutsches Haus Saigon, 33 Le Duan Street, District 1.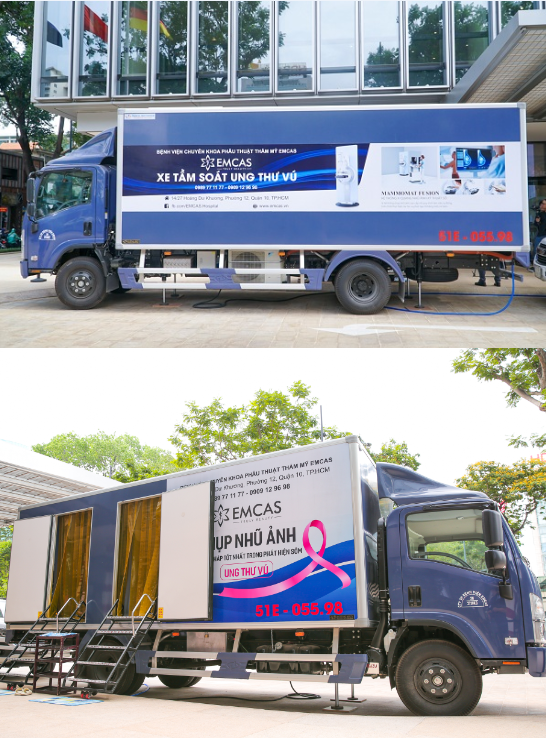 A free breast cancer screening program named "Enhance and protect the breasts," co-hosted by Siemens Healthineers and EMCAS Hospital, will be introduced in March 2022 to help women understand the value of early breast cancer detection.
The program will implement free breast cancer screening for women aged 40 and older, with priority given to those who have had cysts, families with a history of breast cancer, those who have given birth, and disadvantaged people in the city. For the high-risk population under the age of 30, including female students at universities, if there are abnormal symptoms of breast self-examination, voluntary breast cancer screening at EMCAS  Hospital can be made available for a free mammogram.
After a period of preparation, the first bus of the program has officially set a rolling time on January 4, 2023. The opening event combined with the conference about breast health took place at the Deutsches Haus.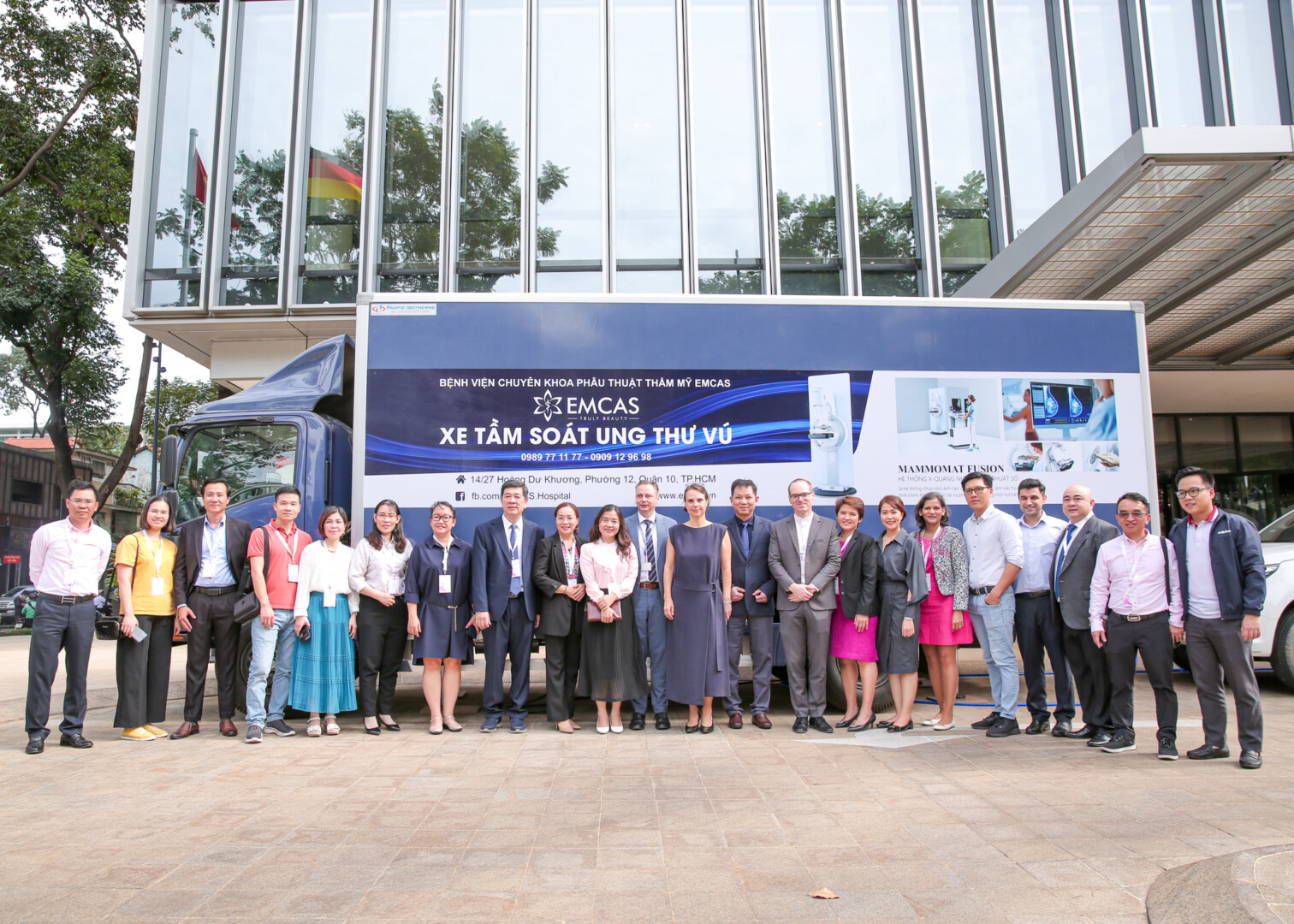 The event had the presence of representatives from EMCAS Hospital including Director – Doctor Pham Xuan Khiem, Professional Director – Assoc.Prof Nguyen Dinh Tung, Dr. Dinh Ngoc Quynh Nhu… In addition, there was also the presence of Ms. Pawinee Ruangkachon, Head of the X-ray equipment division of Siemens Healthineers Southeast Asia; Mr. Fabian Martin Singer, CEO of Siemens Healthineers Vietnam; Ms. Josefine Wallat – Consul General of the Federal Republic of Germany; with many guests from the Vietnam Women's Union, the Red Cross, and other clubs.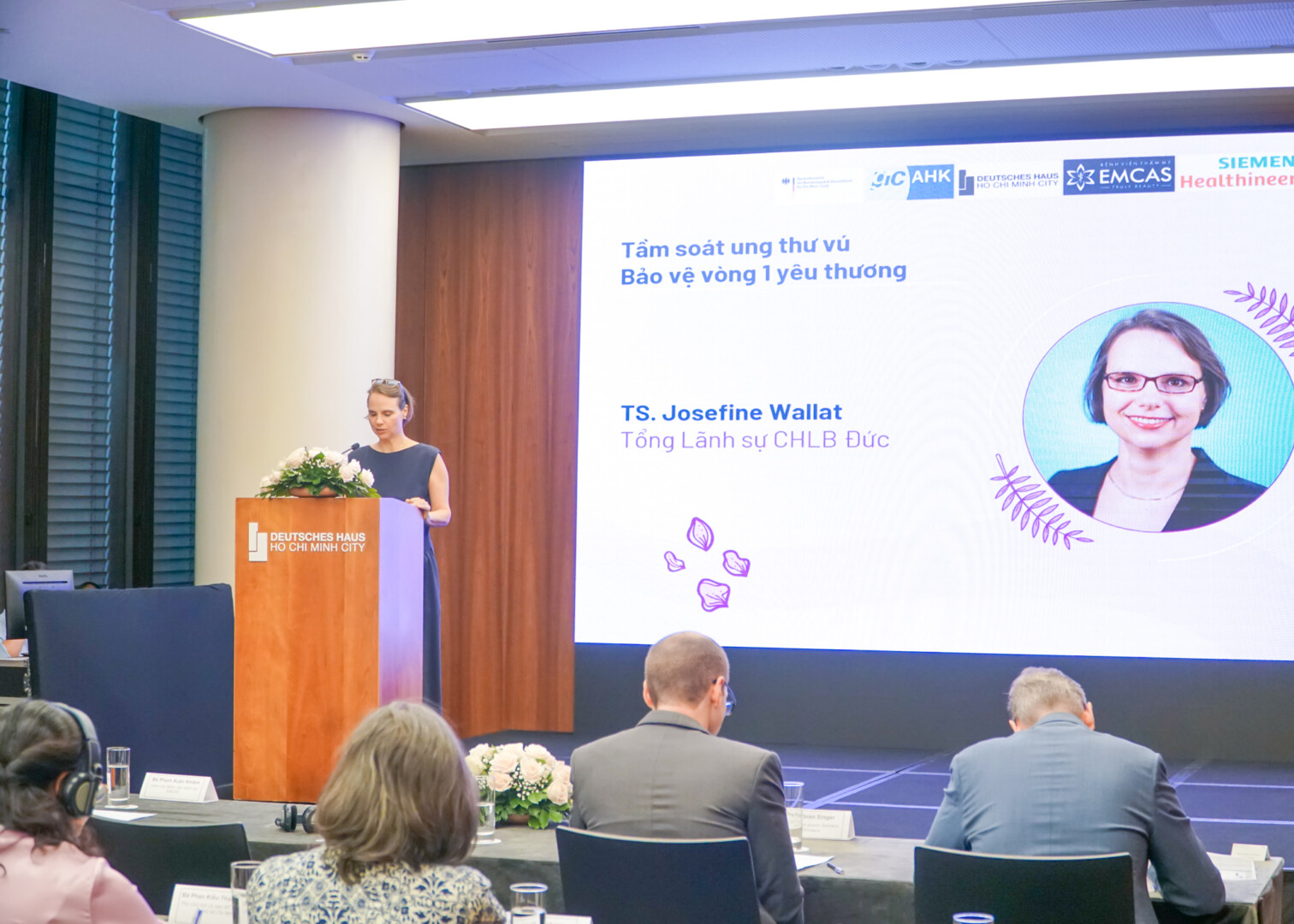 After the event at German House, the program's free breast cancer screening bus will continue to roll to other locations every month until the end of 2023. As planned, the next bus will be present at Truong Hai Sala Automobile Company in Thu Duc in February and stop at the Giai Viet apartment building in District 8 in March. Those wishing to screen for breast cancer can update the exact schedule of the trip on social networking sites at the beginning of each month to arrange a free visit.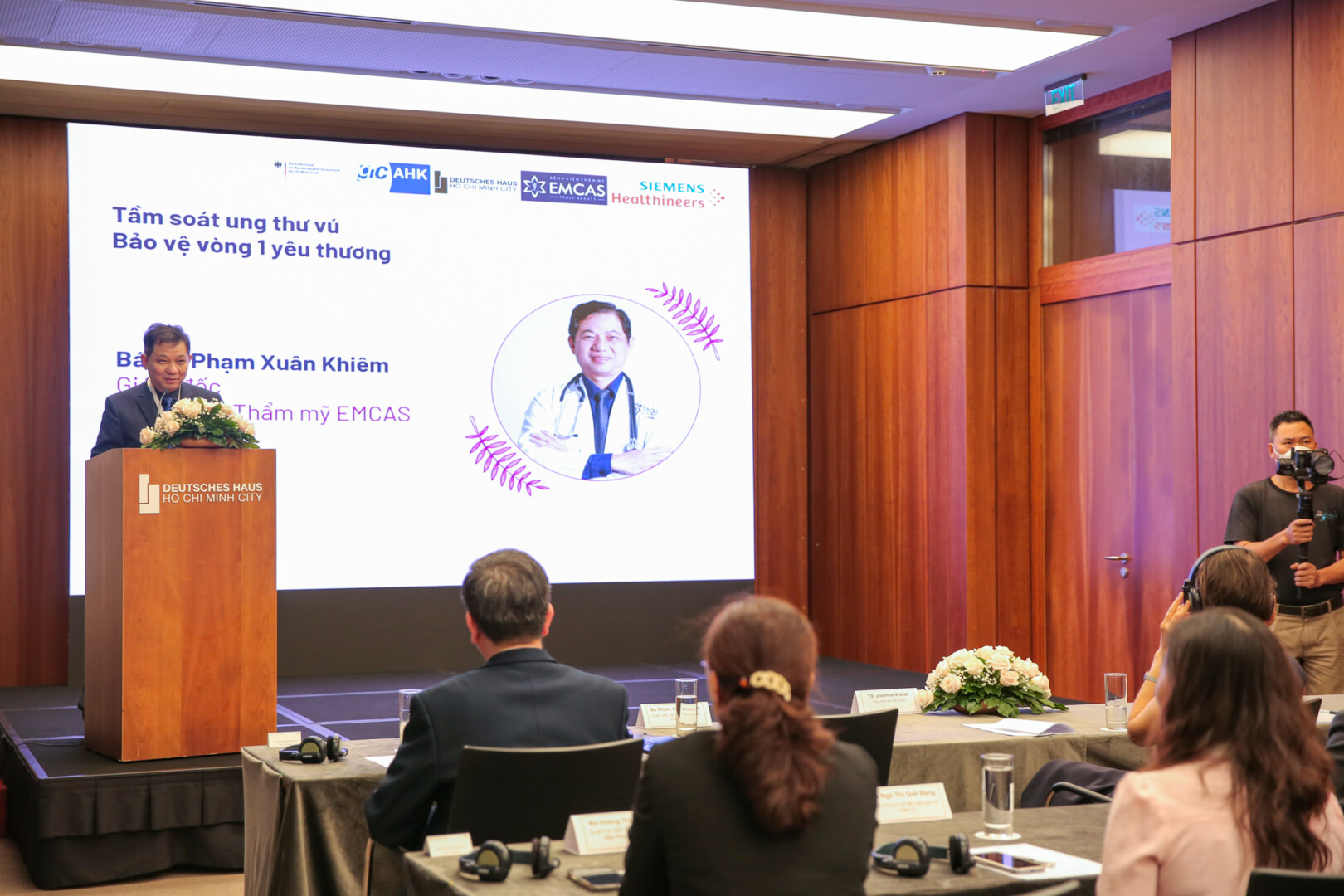 Breast cancer is one of the most common and deadly cancers in women. However, if cancer is detected or the risk of cancer is at a precancerous stage, there is a 90-95% chance of a complete cure. But not everyone detects obvious signs of breast cancer early enough for timely treatment.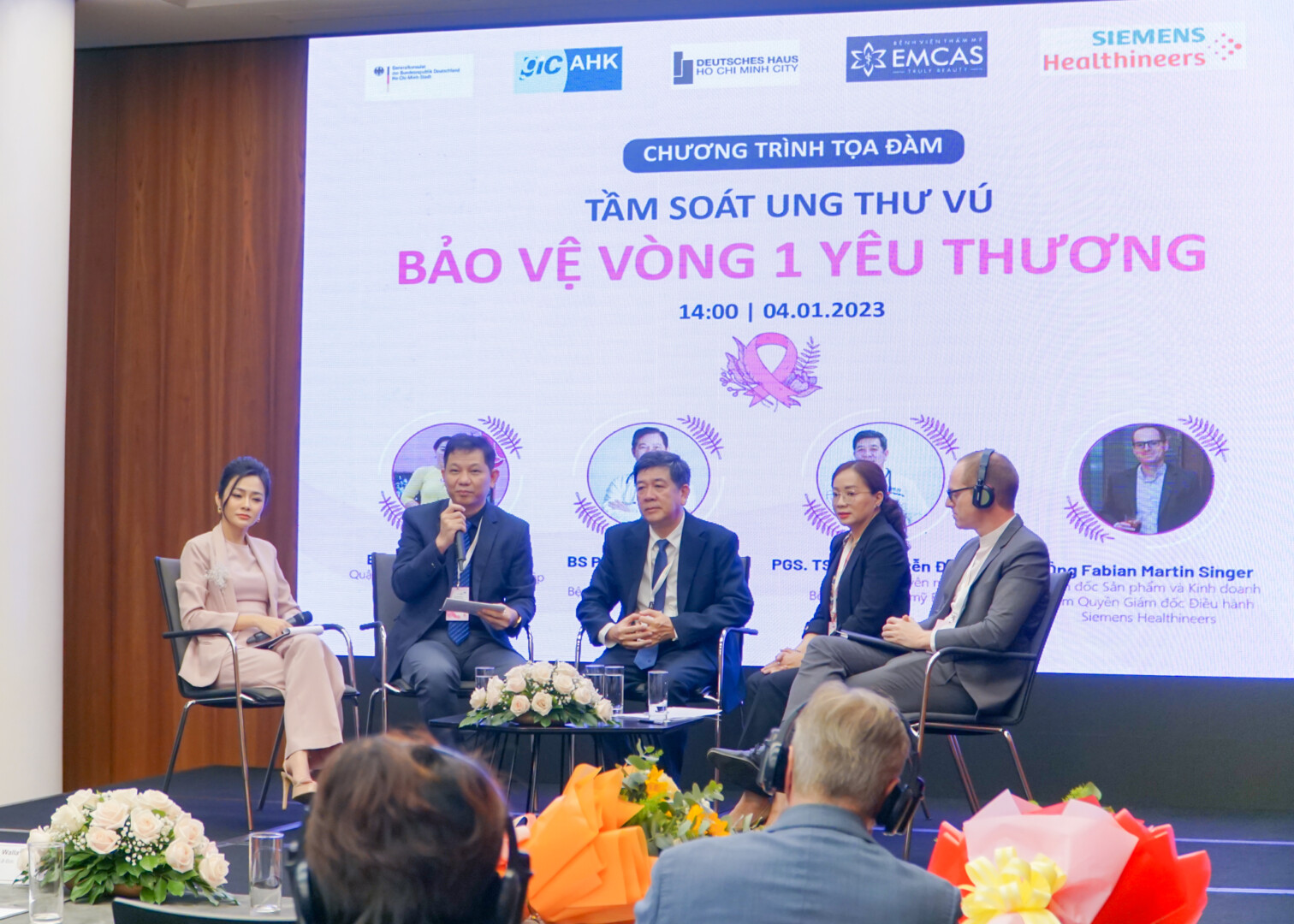 The program uses a breast cancer screening machine with a modern imaging system, providing in-depth and accurate diagnosis results, and helping to detect signs of breast cancer even when it was just formed.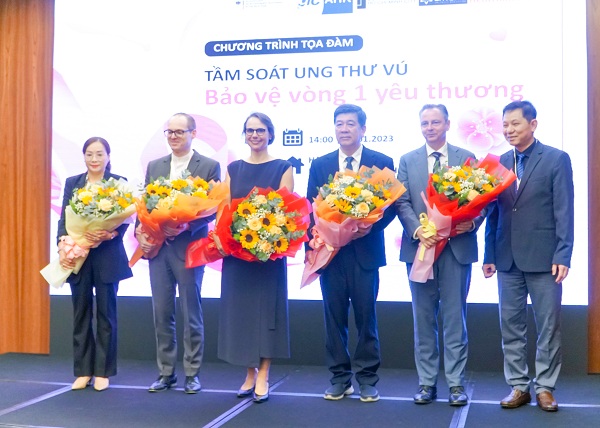 The breast cancer screening system provided by Siemens Healthineers includes The MAMMOMAT Fusion X-ray Mammography System and the 3.0T MAGNETOM Lumina Magnetic Resonance Imaging System.
The MAMMOMAT Fusion X-ray mammography system is a high-end, modern equipment system with integrated technologies to improve workflow, as well as optimize radiation dose, contributing to outstanding advantages. in breast cancer screening and detection. This is the main system used for this program.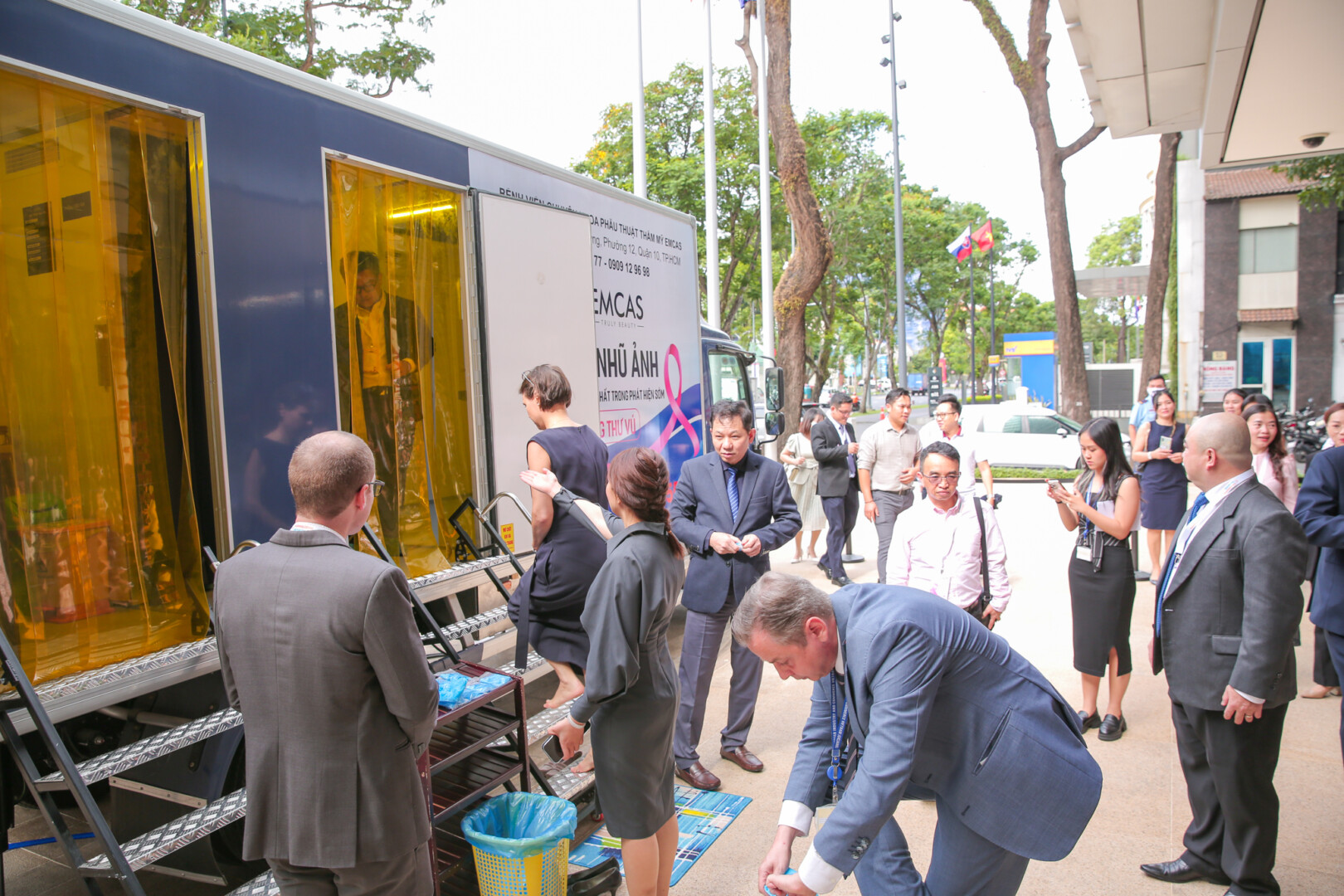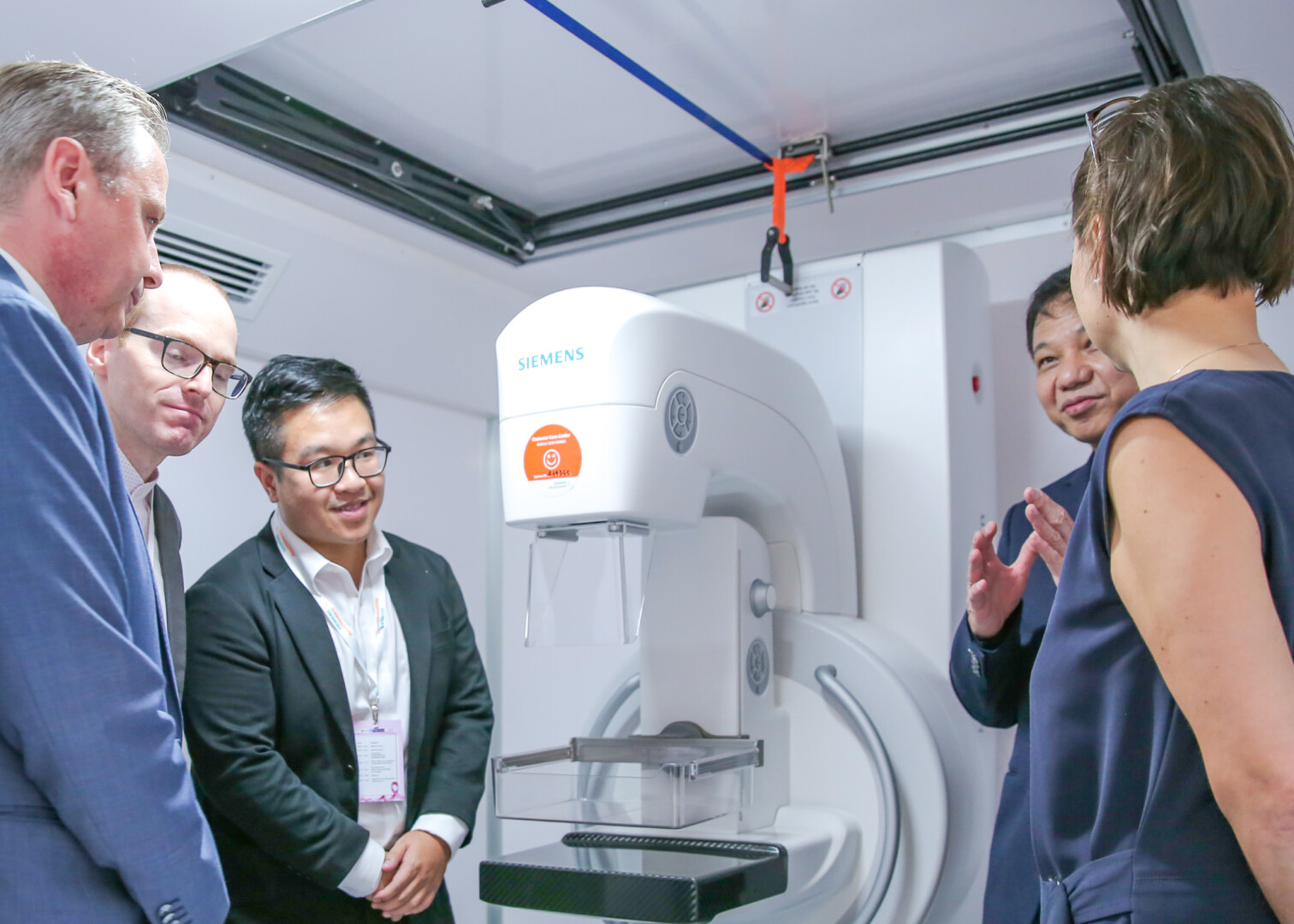 In addition, the 3.0T MAGNETOM Lumina magnetic resonance imaging system, one of the first in Vietnam with BioMatrix technology, allows in-depth and accurate diagnosis. After screening for breast cancer through the program, if any pathogens are detected, they will be directed to EMCAS Hospital to continue performing the system check. This will also be an effective assistant for the program of early diagnosis of breast tumors in hospitals.
EMCAS COSMETIC HOSPITAL
Facility 1: 14/27 Hoang Du Khuong, Ward 12, District 10, HCMC
Facility 2: 1C Truong Chinh, Phuong Liet, Thanh Xuan, Ha Noi
Website: https://www.emcas.vn/
Facebook: https://www.facebook.com/EMCAS.Hospital
Hotline to register for free breast cancer screening: 0989771177 – 0909129698