Vietnam's Child Supermodels 2022 has named Dang Minh Anh as the ultimate winner.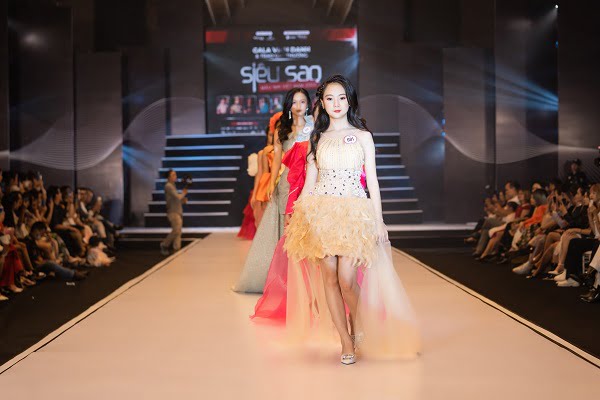 On the first day of August, the gala night for honoring and awarding of Vietnam's Child Supermodels has taken place in Hanoi. During the event, Top 10 of the most excellent models Vi Hoang Bao Vu, Vu Nguyen Ngoc Nhu Y, Lam Thao Vy, Pham Le Huong Ly, Phan Trang Anh, Nguyen Ngoc Bao Chau, Le Bao Tram, Nguyen Hoa Tu Quyen. Dang Minh Anh And Nguyen Thai Bao Tran has overcome 2 exigent challenges including catwalks with elective costumes and styles, as well as an interview round.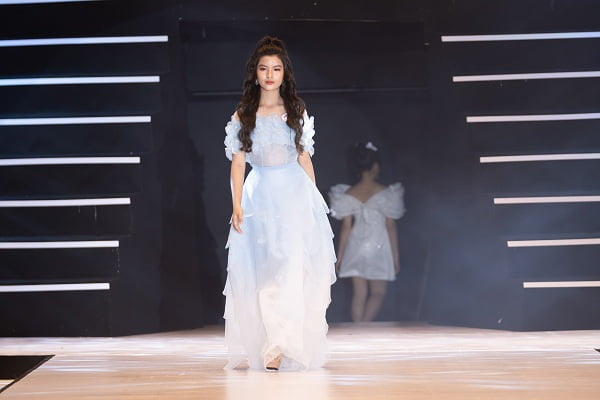 The judge committee presented in the final night consists of Ms. Pham Vu Thuong Nhung, president of Voyage Group; Duong Tu Anh, the 1st Runner Up of Miss Vietnam 2012; International Hairstylist Tom Kroboth; Mr Bhukij Kong Gessarindha, CEO of the Alicio Thailand magazine, president of Bangkok Kids International Fashion Week; director of Miss Universe Korea Lee Myeong Seok, National jewellery artisan Ho Thanh Huong; Mr Nguyen Thang Long, chief executive of IEX Group; Ms. Sasha Arefieva, academic coordinator of Atlantic Five-Star English.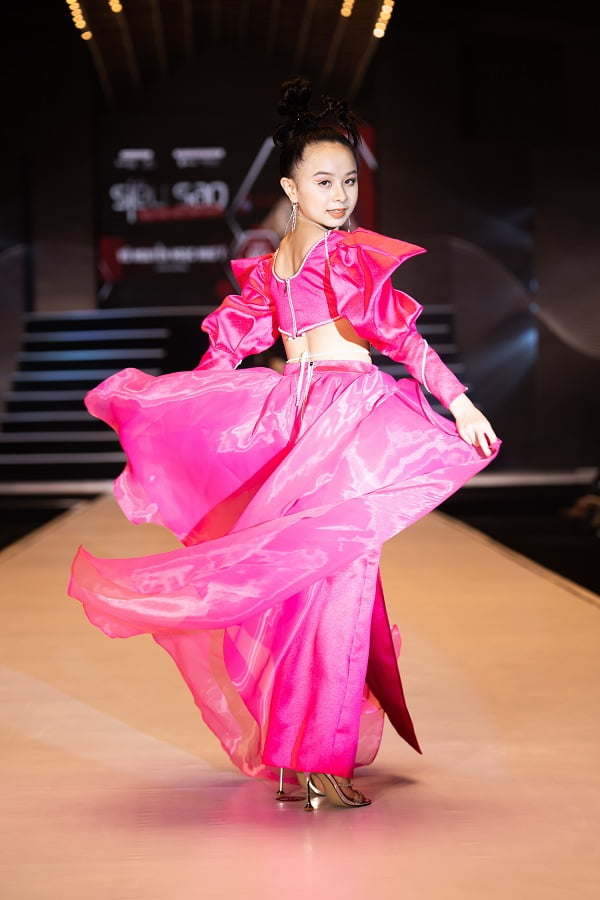 In the first round, all 10 competitors impressed the audience with their professional catwalk and exceptional appearance. At the end of the runway, the candidates showcased their posing skills along with charismatic expressions in front of the cameras' lens. The performance of 10 little "angels" achieved rounds of applause from the audience.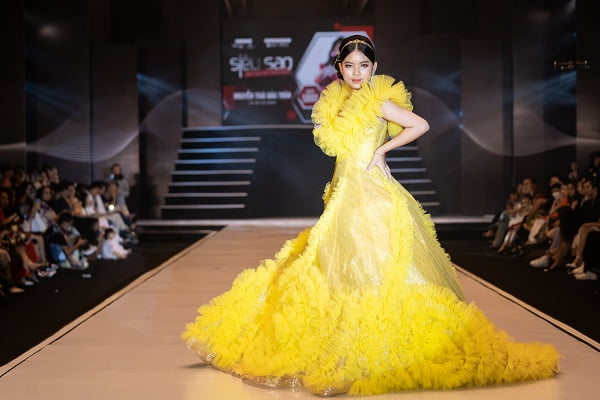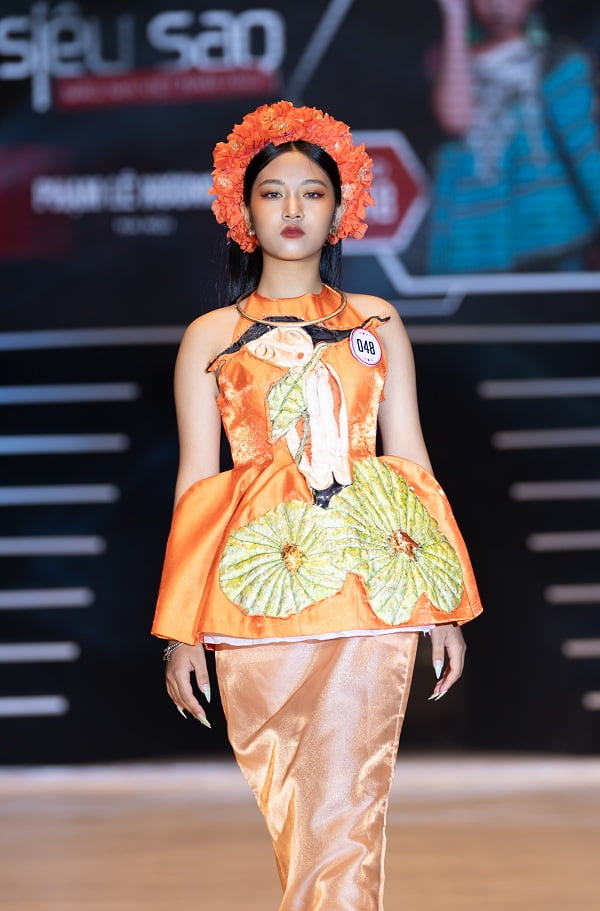 Regarding the interview round, this is the opportunity for the child models to shine, display their keen intelligence and in-depth understanding in terms of social knowledge and stage bravery. With a set of questions from various frontiers, the Top 10 candidates confidently voiced their opinions and delivered many meaningful messages to the public.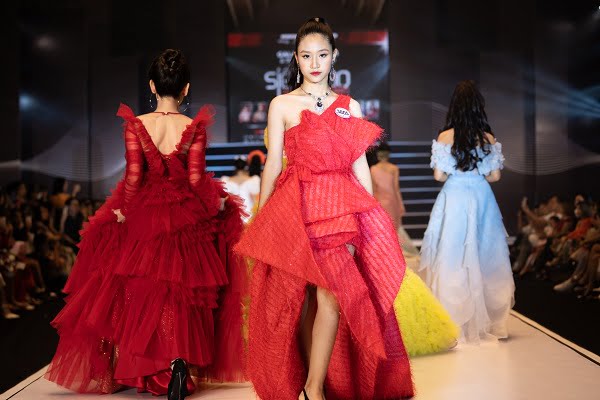 As per the final result, the competition Vietnam's Child Supermodel 2022 has announced Dang Minh Anh as the champion. Ever since the first rounds, kid model Dang Minh Anh has been regarded as a promising candidate for the highest title with her elegant visual and professional modeling skills. Moreover, her witty and concise answer in the interview round is the greatest proof for Minh Anh's bravery on stage. With her well-proportioned figure, outstanding height and eye-catching outfits, child model Dang Minh Anh completely deserves to have her name entitled as the ultimate winner.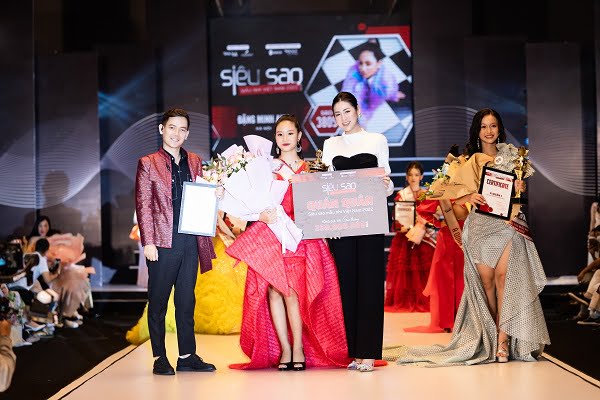 It is known that although Dang Minh Anh is only 12 years old, she already has an outstanding height compared to other peers with the same age, 165 centimeters. Dang Minh Anh is currently one of the most renowned child models in Hanoi. She owns a V-line face with elegant features such as big doe eyes, high and sharp nose bridge, etc which are easy to make a good impression on. Since she was 5, Minh Anh has showcased her amazing talents in singing and catwalking. Everytime she gets on the stage, the girl exudes her confidence and charm that attracts all the gazes.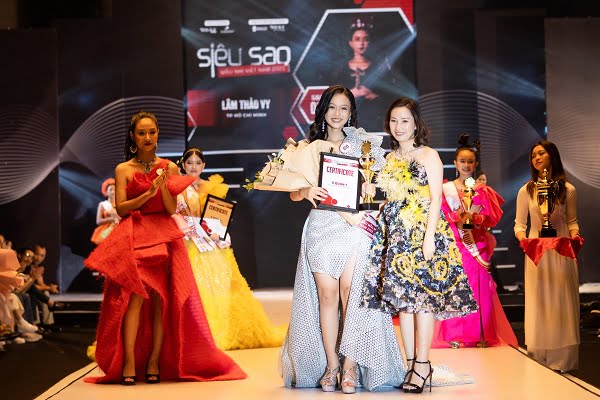 Along with the winner Dang Minh Anh, 5 Runner-up positions belong to Lam Thao Vy (1st Runner-up), Nguyen Thai Bao Tran and Vu Nguyen Ngoc Nhu Y (2nd Runner-up), Nguyen Hoa Tu Quyen (3rd Runner-up) and Nguyen Ngoc Bao Chau (4th Runner-up).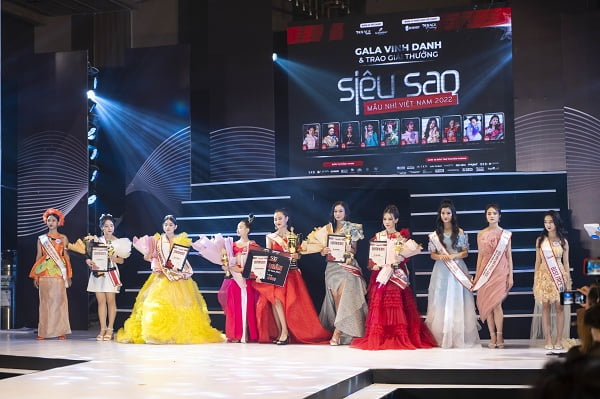 Besides, the judges also granted additional awards such as Most Favorite Child Supermodel – Nguyen Thai Bao Tran, Most Fashionable Child Supermodel – Phan Trang Anh, Promising Child Supermodel – Pham Le Huong Ly, Best catwalk – Nguyen Hoa Tu Quyen, Best face – Vy Hoang Bao VY and Best costumes – Le Hoang Bao Tram.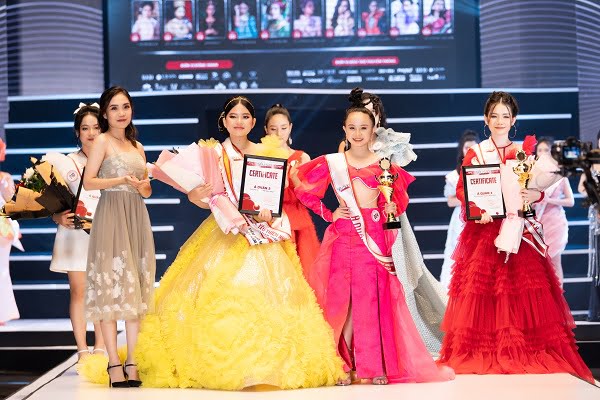 Vietnam's Child Supermodels is a professional playground for the young, talented kid models to freely showcase their creativity, experience and affirm themselves. This is a solid foundation for the young generations of models on the journey to pursue their passion. Concurrently, the competition also helps seek a generation of prominent child models so as to contribute to the fashion industry of Vietnam and the world. With a unique format and grand scale, the event has received significant attention from the mass media and fashion enthusiasts.