How Kendall Jenner wears sweaters is simple but appealing.
Sweaters are a woman's go-to item in her wardrobe when cold weather arrives. Warmth and style points are awarded to the wearer when sporting this shirt style. All women adore sweaters, and of course, renowned supermodel Kendall Jenner can't resist this timeless garment.
Kendall Jenner offers a wide range of alternatives when it comes to style and coordination when wearing sweaters. Her fall and winter wardrobe doesn't feel stale because of it. You will find plenty of wardrobe inspiration from Kendall Jenner's sweater sets to help showcase their cold-weather style.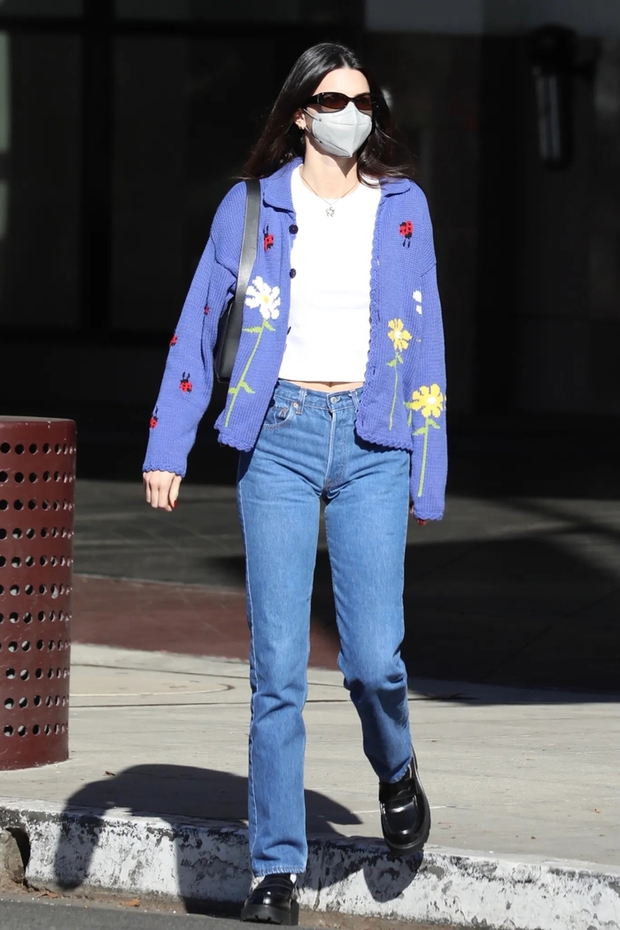 Kendall Jenner looks so lovely in this purple-toned sweater with flower designs. When she paired a white T-shirt with blue jeans and a purple cardigan over it, her look became fresh even more.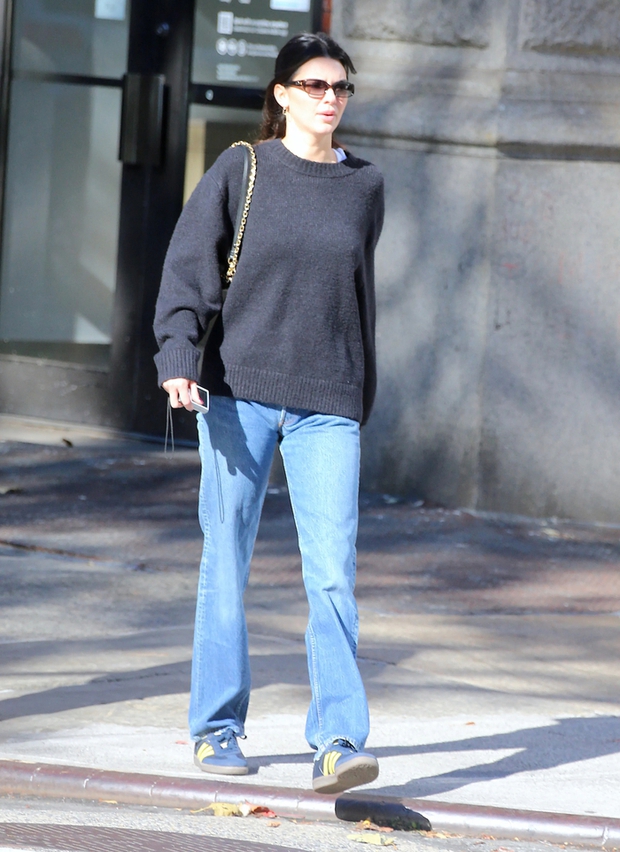 Gray sweaters are a rather basic and coordinated design piece. Additionally, Kendall Jenner doesn't dress too formally in this outfit. The supermodel wore blue pants, sneakers, and a gray sweater. These accessories create a stylish, modern, and youthful look.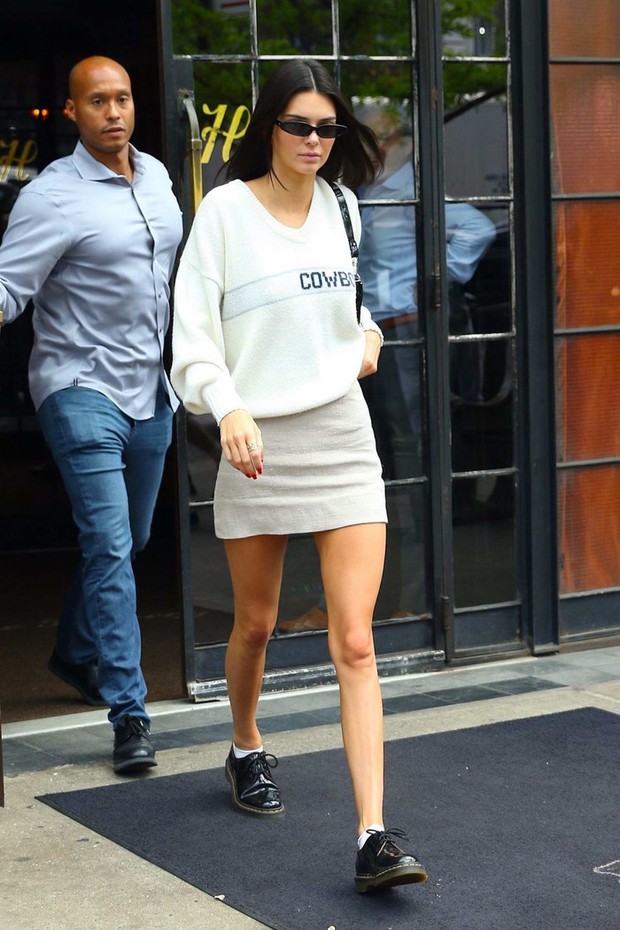 Don't limit yourself to wearing sweaters and long pants; by using the sweater and short skirt combo, your look will look more up-to-date. Kendall went with a short skirt and sweater in tones of white that are youthful but still sophisticated. Oxford shoes add a finishing touch to the outfit's elegant appearance.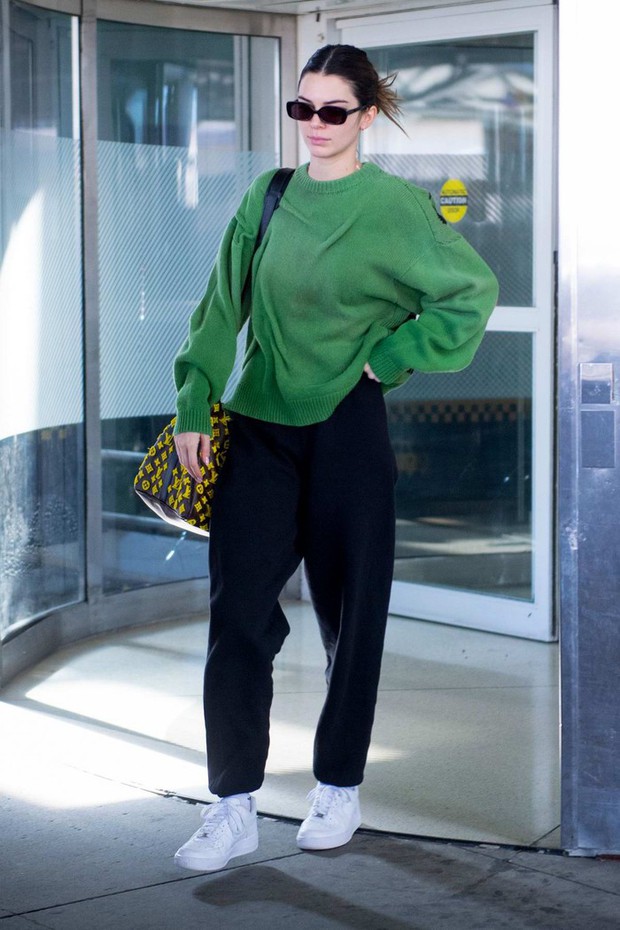 Kendall Jenner dresses down a sweater by layering a green shirt over black trousers and finishing with white sneakers. Her overall look is relaxed and vibrant. This is an appropriate clothing for weekend walks.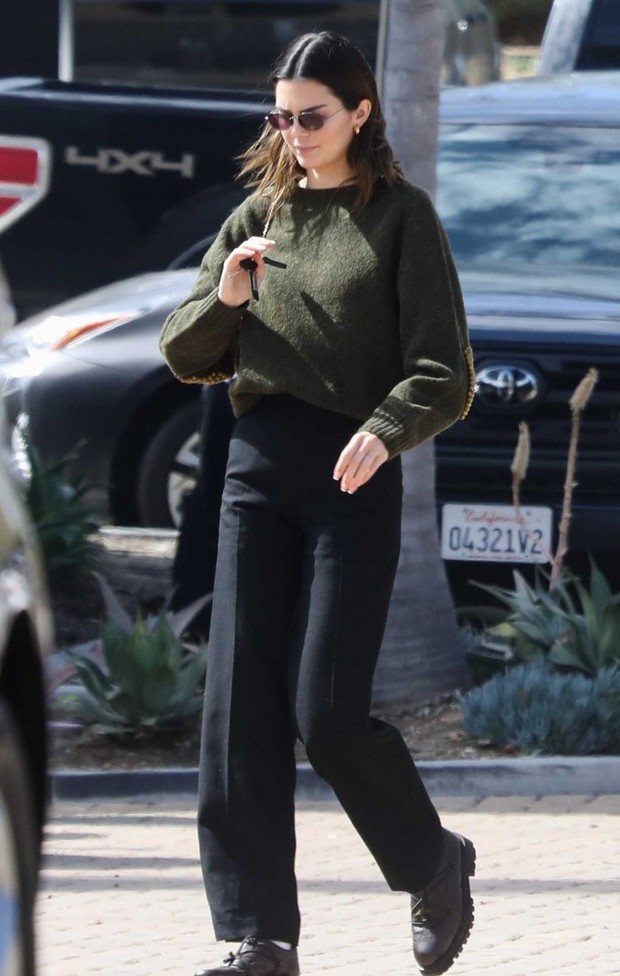 The moss green sweater is both elegant and sophisticated. This shirt design is also quite attractive and appropriate for a minimalist look. Kendall Jenner looks stylish in a moss green sweater, black leggings, and black shoes. This is a dressing formula that anyone can pull off.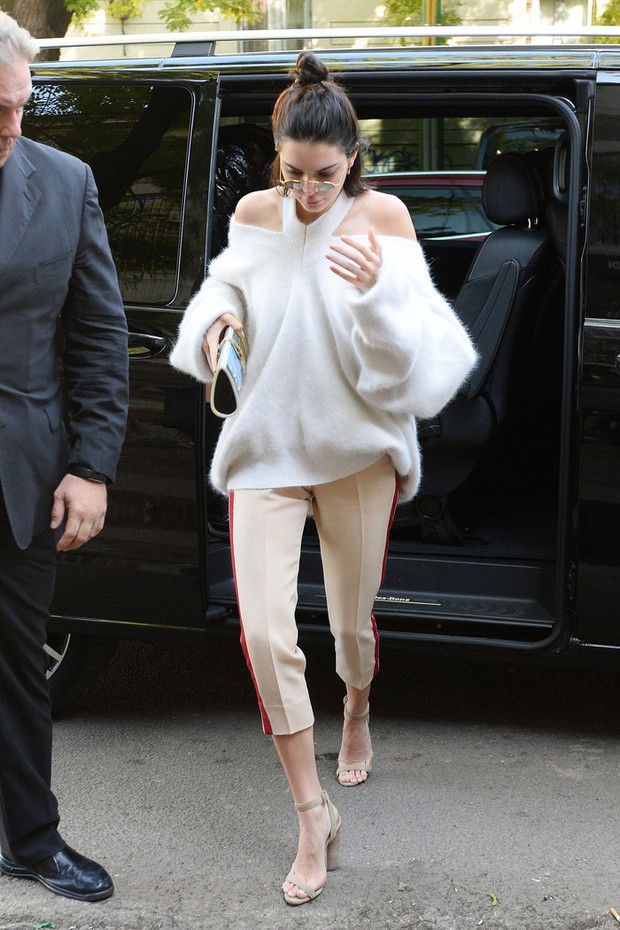 Kendall Jenner shows us how to wear a sweater in an unexpected way. She wore a white turtleneck sweater with straight-leg slacks and stiletto shoes. Although the main colors are white and beige, the outfit set shines out.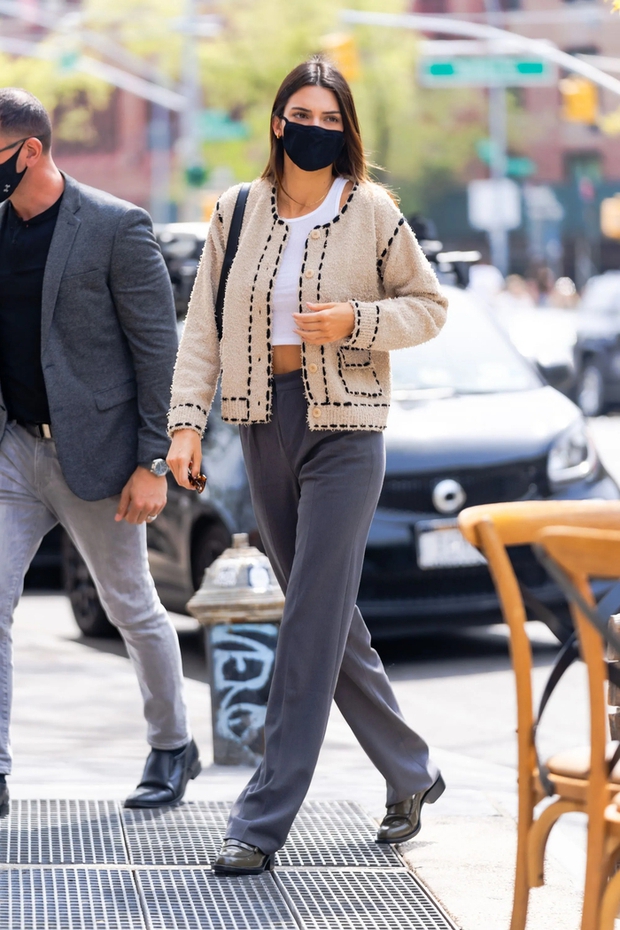 The beige cardigan model is the "key" to achieving a flawless, sophisticated style for women. She successfully pairs a beige cardigan with a white tank top, gray slacks, and shoes. This dress dazzles with its liberal and sensuous characteristics, but the elegance remains.
Read more: Handle challenging shirt styles with BLACKPINK Lisa's advice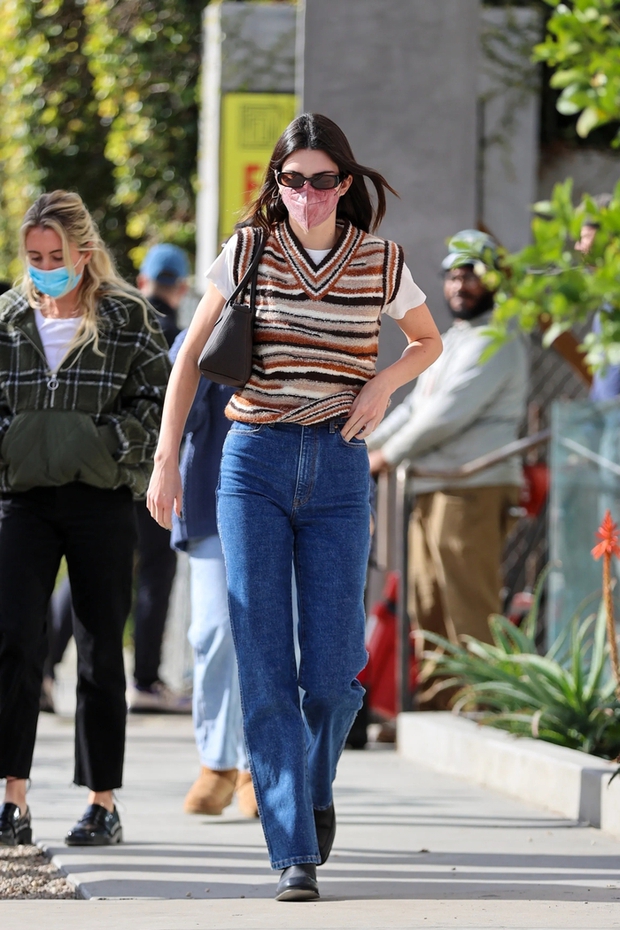 A chic combo of a sweater, white t-shirt, and blue jeans is another one of Kendall Jenner's advised ways to wear this item. This outfit hacks age quite efficiently while simultaneously being elegant and sophisticated.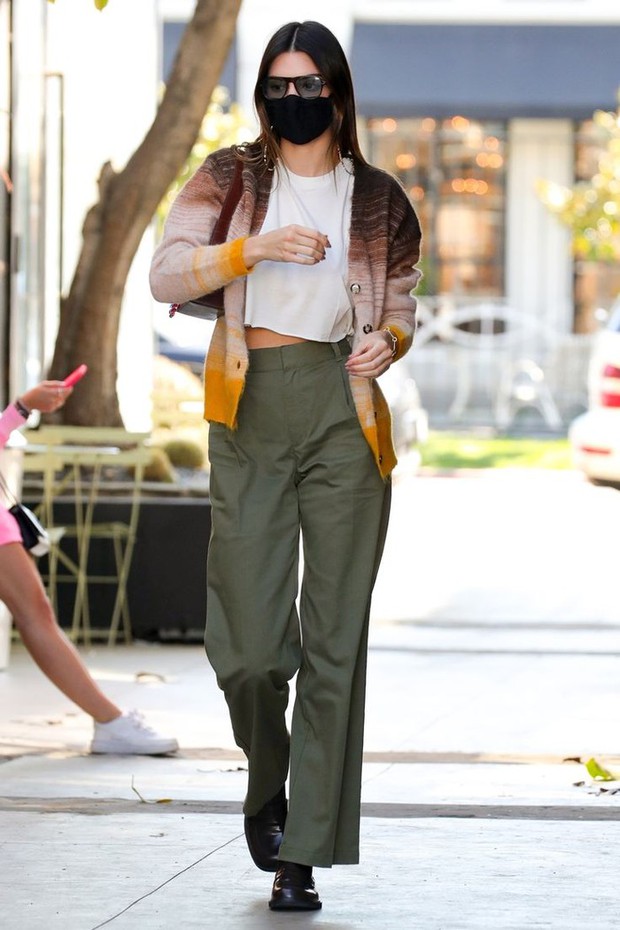 Kendall Jenner's outfit consists of modern items like white t-shirts, moss-colored khaki pants, and cardigans. These items combine to form a fashionable, opulent outfit. Furthermore, the outfit is quite flattering due to the design of the mid-length shirt and straight-leg pants.