A girl's wardrobe is only complete with shirts. The item becomes even more ingrained in Lisa (BLACKPINK), especially because she is a global celebrity.
Lisa balances a variety of shirt types with ease because of her flawless body and attractive face, which range from straightforward shapes to complex ones. Let's follow LAVYON right now to see how the youngest member of BLACKPINK arranges these designs!
White Shirt
A white shirt is a simple, boring piece of clothing. But if you can change up your look like Lisa, even a plain white shirt can become the main focus of your outfit.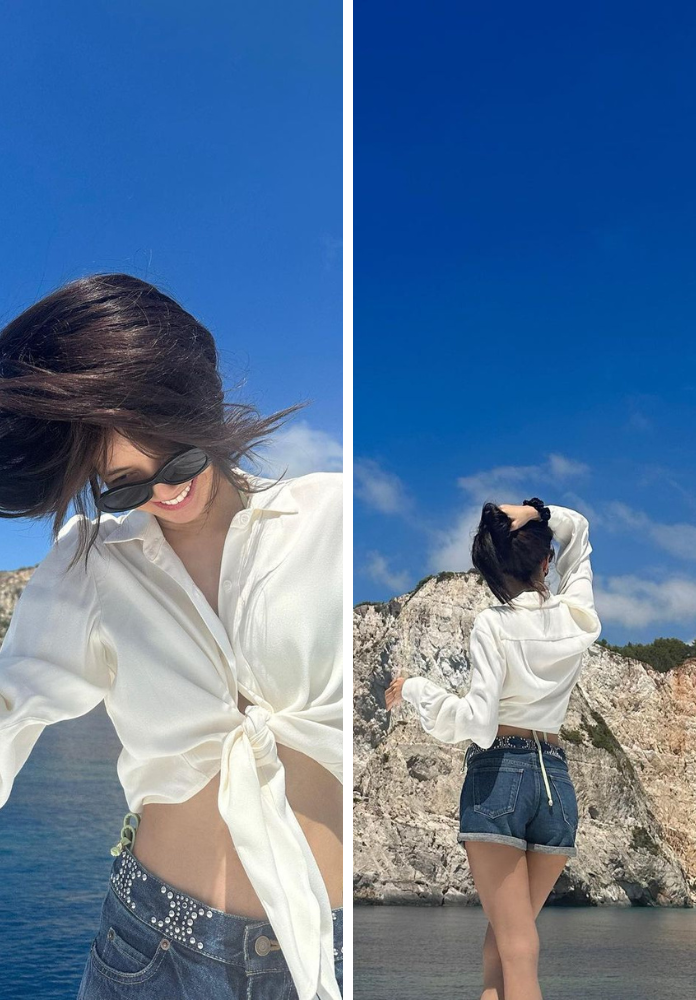 Lisa enhanced her white shirt with puffy sleeves by tying the hem high and pairing it with trendy short pants. Her entire outfit becomes more appropriate for the outdoor setting when the long shirt is slimmed down, adding to the real holiday vibe.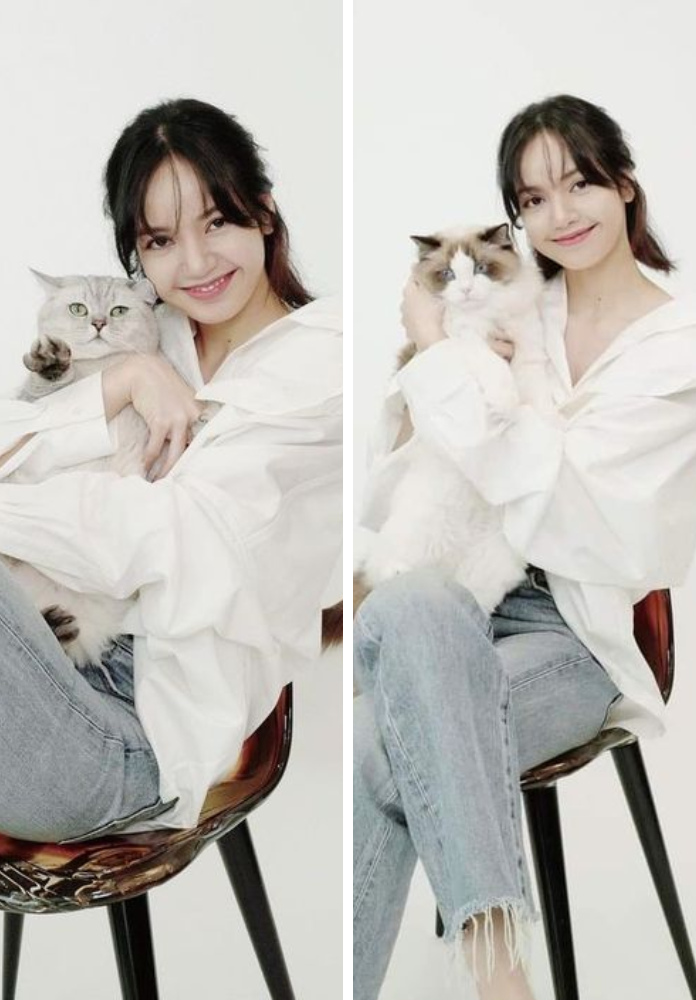 Lisa decided to unfasten the white shirt's two back flaps to increase its flexibility. This has made her appear younger, giving her a hip vibe.
Colored shirt
The youngest member of BLACKPINK frequently decides to pair brightly colored shirts, like pastel blue, with white pants. Similar tones give the entire look an air of elegance and youth. Use Lisa's formula for this outfit if you're too lazy to plan complex clothes yet want to look amazing and fashionable.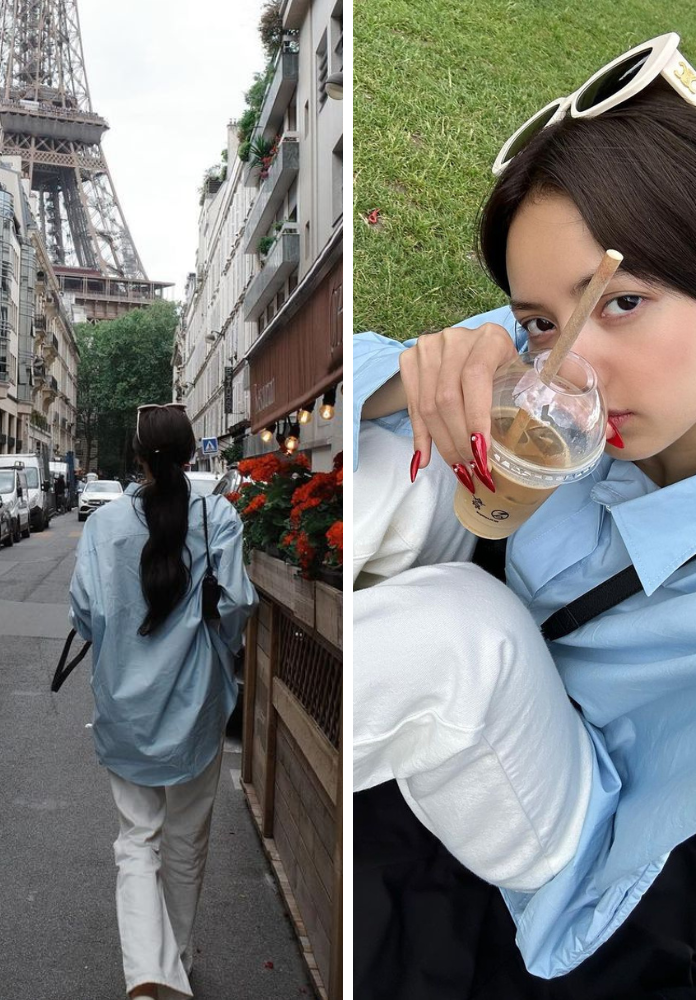 Lisa's vibrant shirt can easily be worn as outerwear. The combo of sweatpants and a tank top layered over a striped tee looks wholesome and free-spirited. The perfect accessory to finish off this look is sneakers.
Read more: BLACKPINK's Lisa completes her debut at Crazy Horse Paris
Transparent shirt
Lisa has shown that shirts are more than just one color by consistently mixing her shirt style with stunning patterns. Specifically, Lisa's "legendary" dress consists of a transparent shirt paired with a glittering suit and undergarments.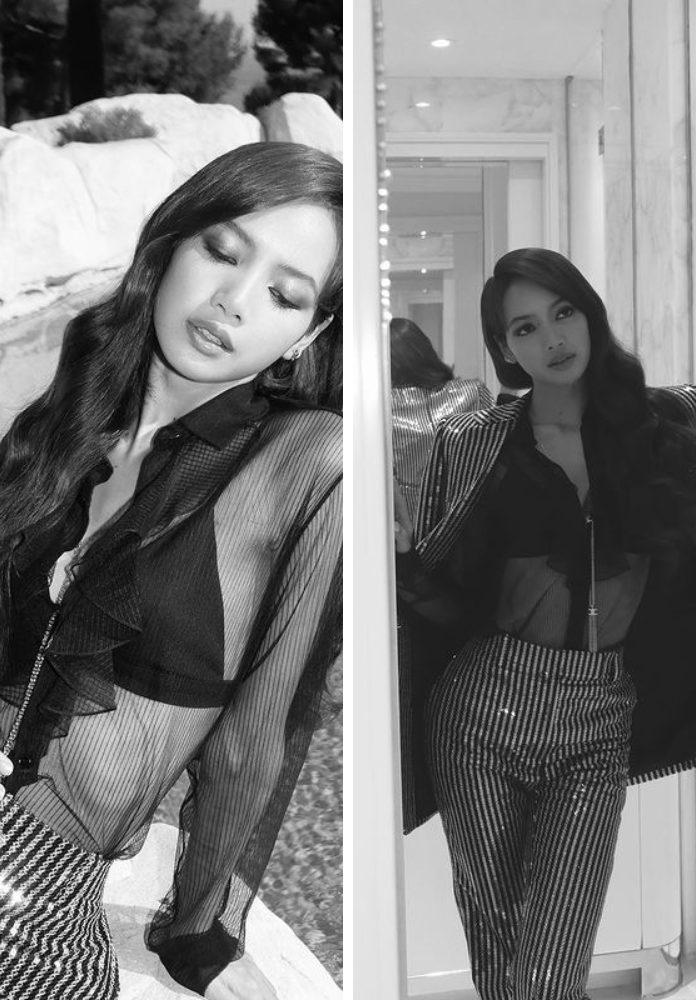 Lisa went with a see-through shirt and basic underwear to accentuate her sensual contours exquisitely. Additionally contributing to her femininity are her naturally slanted bangs and wavy hair.
Black shirt
With a mysterious and elegant design like a black shirt, Lisa often chooses to combine it with a short A-line skirt. This clever combination helps Lisa fully show off her long, straight, attractive legs.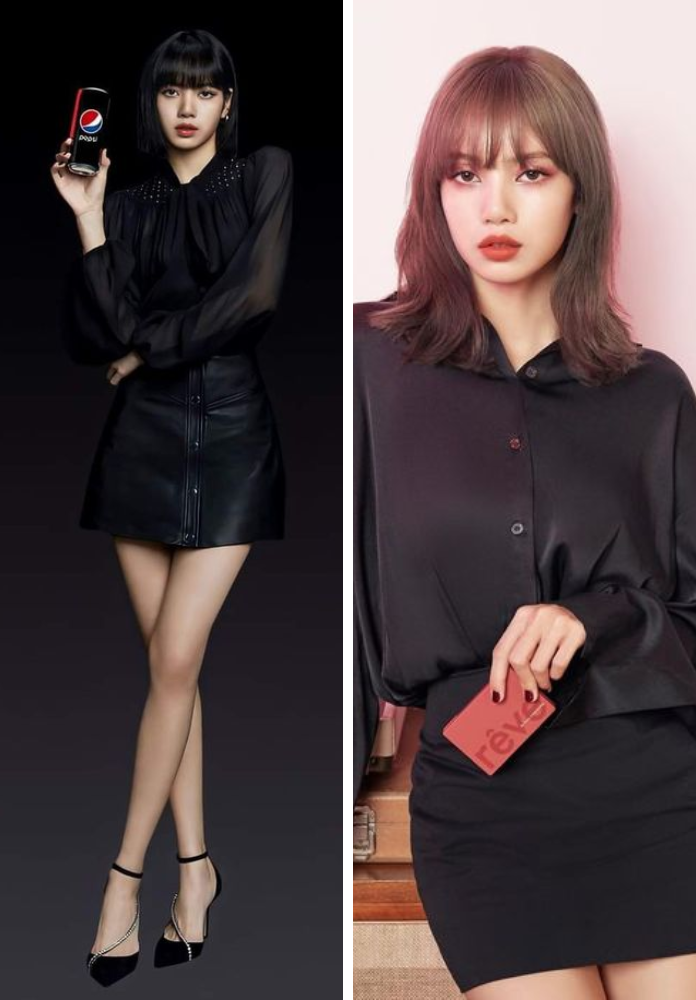 And they are Lisa from BLACKPINK's creative ideas for shirt and outfit coordination. What are your thoughts on her style of shirt coordination? Please let LAVYON know by leaving your comment!