Michelle Yeoh took home the award for best actress at the 95th Academy Awards on Sunday night. She also made Oscar history by being the first Asian woman to win best actress.
Michelle Yeoh won the Oscar for best actress on Sunday night for her performance in "Everything, Everywhere All at Once" as a harried wife, mother, and laundry owner whose life is flipped upside down when she is transported into numerous parallel universes.
Michelle Yeoh has beat out Andrea Riseborough ("To Leslie"), Cate Blanchett ("Tar"), Michelle Williams ("The Fabelmans"), and Ana de Armas ("Blonde").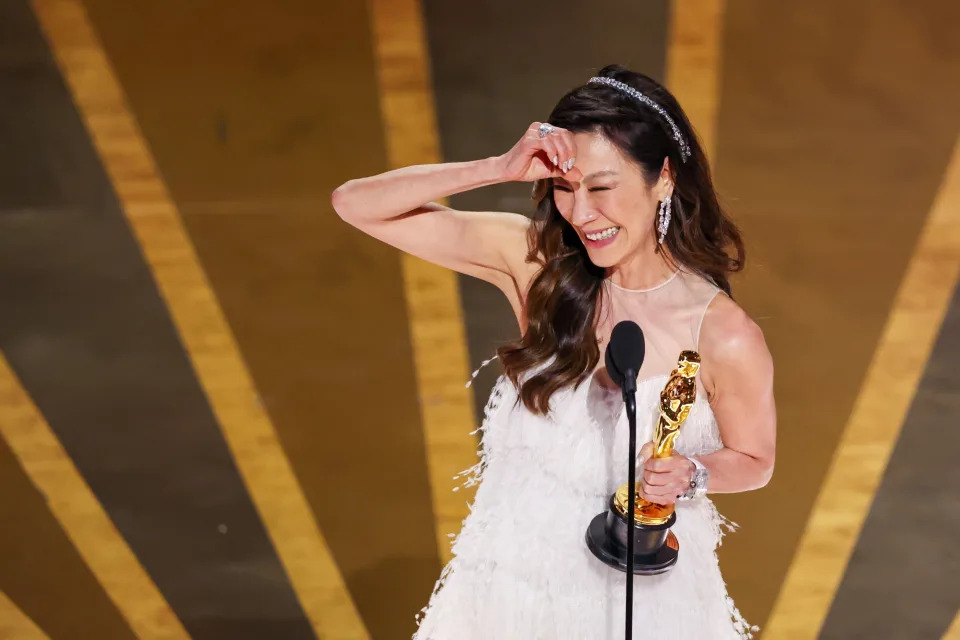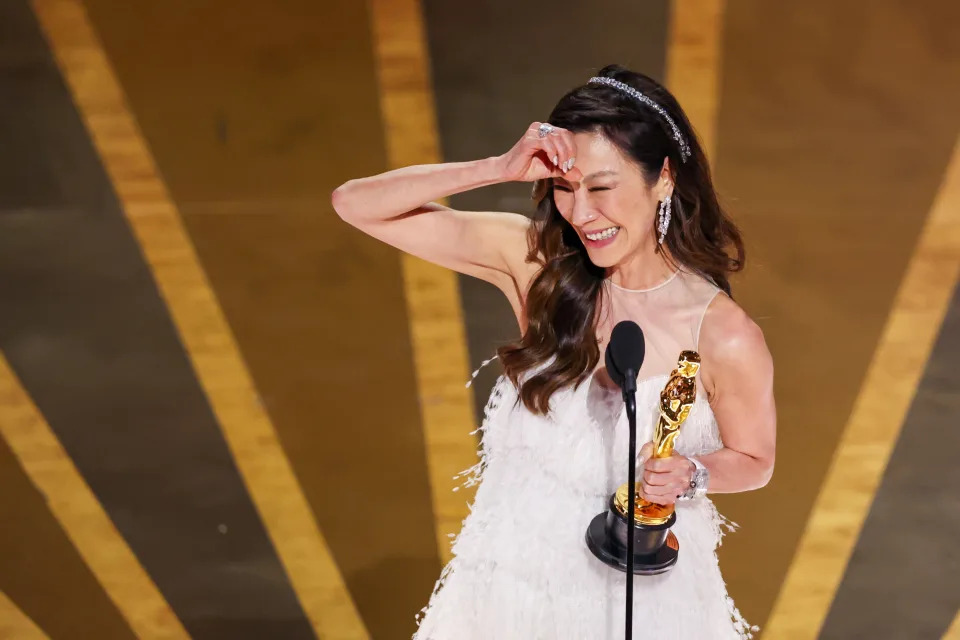 "For all the little boys and girls who look like me watching tonight, this is a beacon of hope and possibilities," she said. "This is proof that dreams, dream big, and dreams do come true. And ladies, don't let anybody tell you you're ever past your prime. Never give up."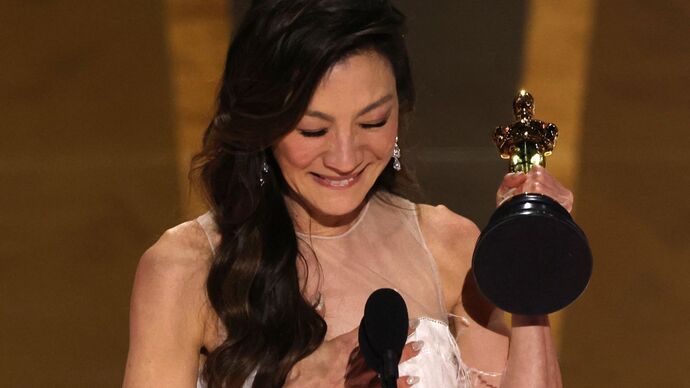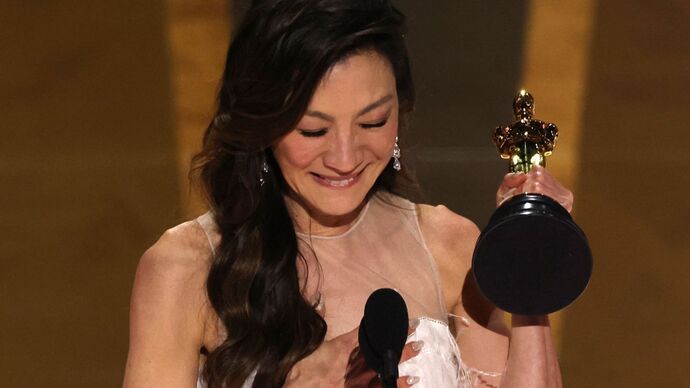 "Everything Everywhere All at Once," the movie with the most Oscar nominations this year, was a surprise, breakout hit for audiences and critics. Everything Everywhere All At Once received eleven nominations in total and won seven of them. Michelle Yeoh's award was one of seven for "Everything, Everywhere, All at Once," which also won best picture and editing. Jamie Lee Curtis and Ke Huy Quan also won Oscars for best-supporting actor. Daniel Kwan and Daniel Scheinert were named best directors and original screenplays.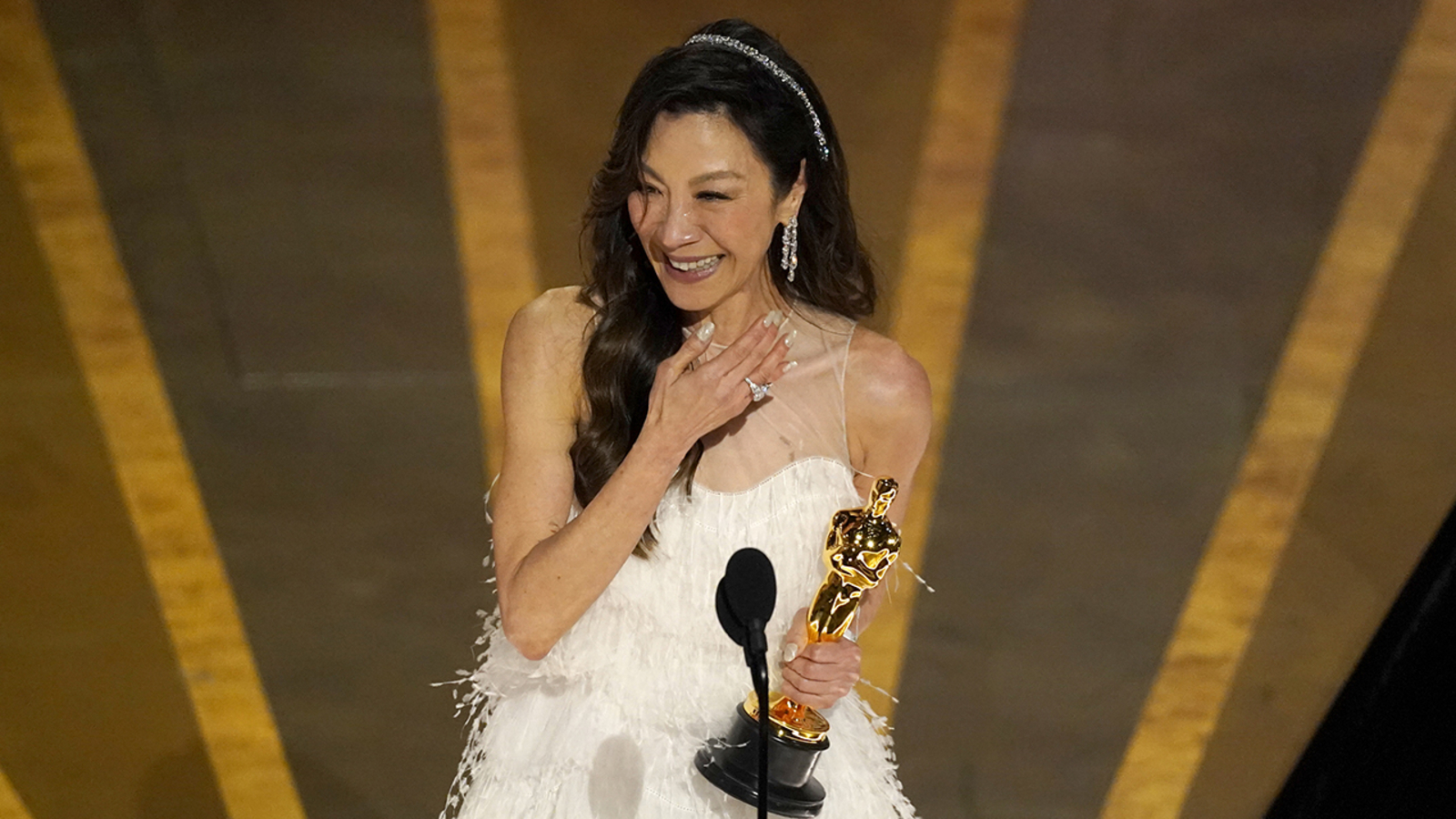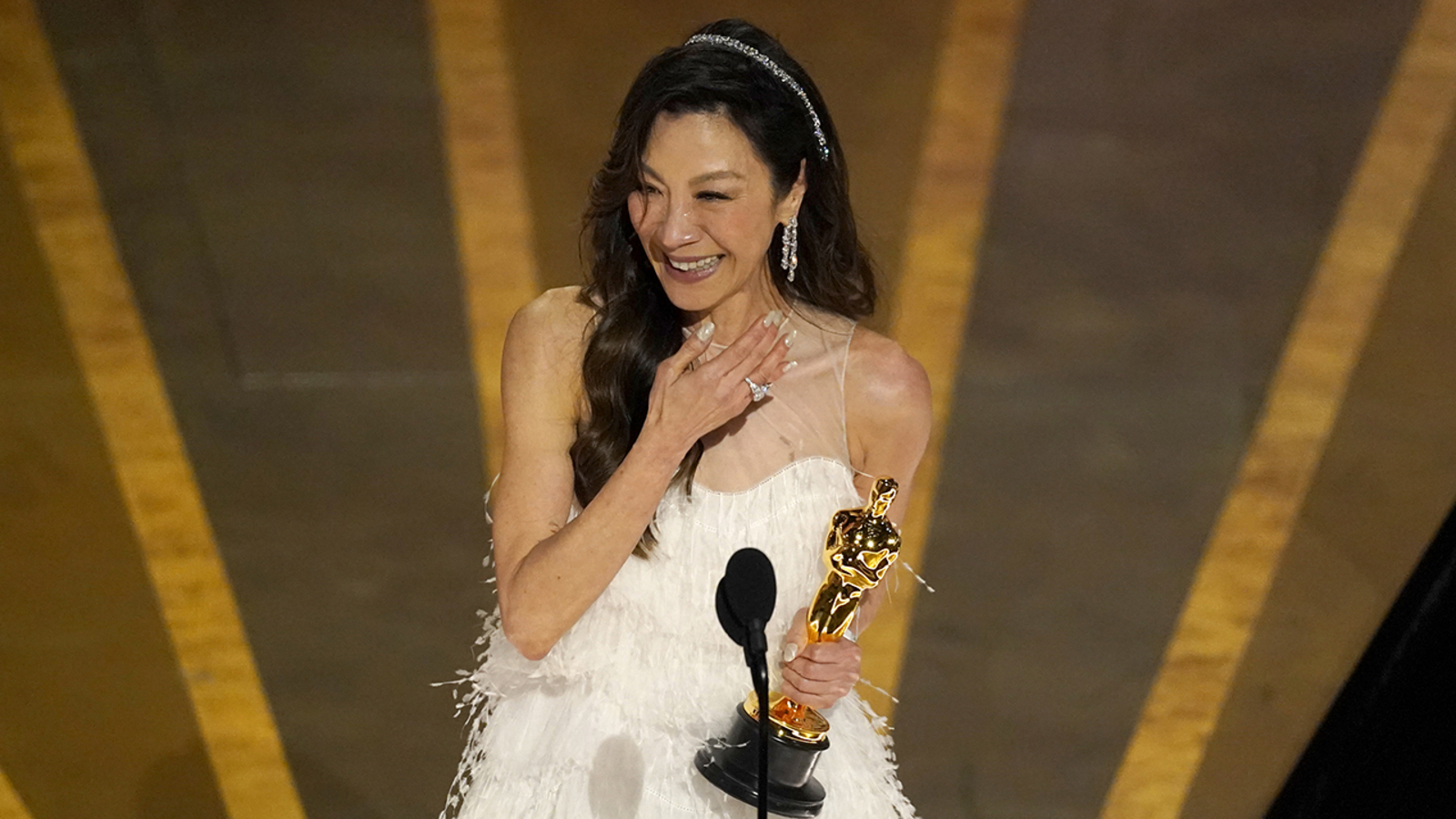 Yeoh, 60, has been in high demand since her breakout performance as a domineering matriarch in "Crazy Rich Asians," and she has since done everything from a "Star Trek" spinoff to Marvel's "Shang-Chi and the Legend of the Ten Rings."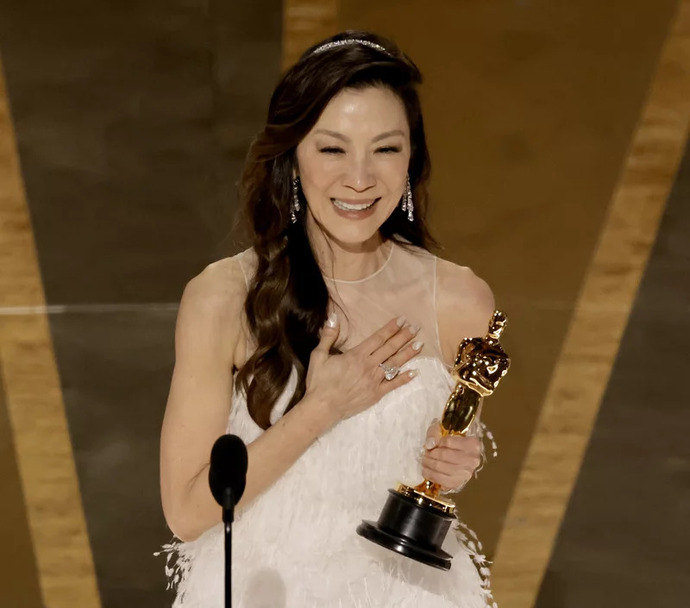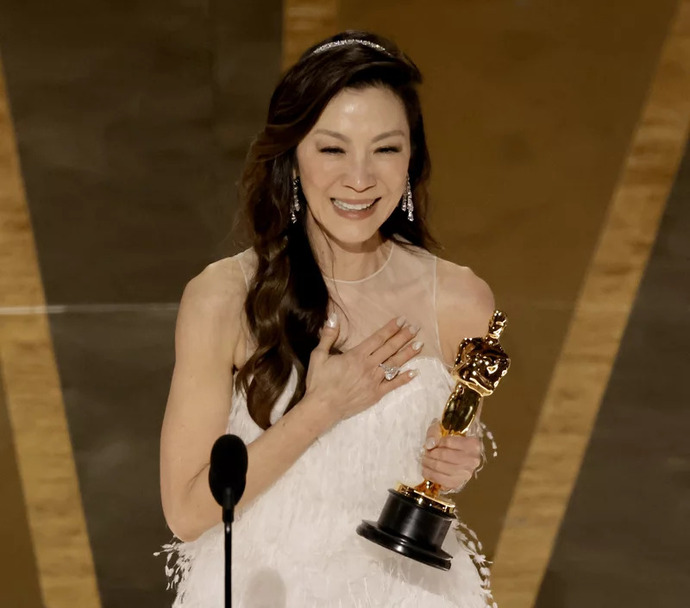 Yeoh will be seen later this year in the Disney+ series "American Born Chinese," and she is also working on a cinematic adaptation of the musical "Wicked" with director Jon M. Chu.