Le Vu Thuc Anh was excellently crowned Miss Xuan 2023 on the evening of February 5, 2023, in France.
Miss Xuan 2023 is within the framework of the VietFest event, which is the biggest event of 2023 and has the largest scale in 20 years, organized by UEVF with the patronage of the Ministry of Foreign Affairs – House Committee Overseas Vietnamese, the Union of Vietnamese Associations in Europe, the Vietnamese Cultural Center in France, the Union of Vietnamese Youth and Students Association in Europe.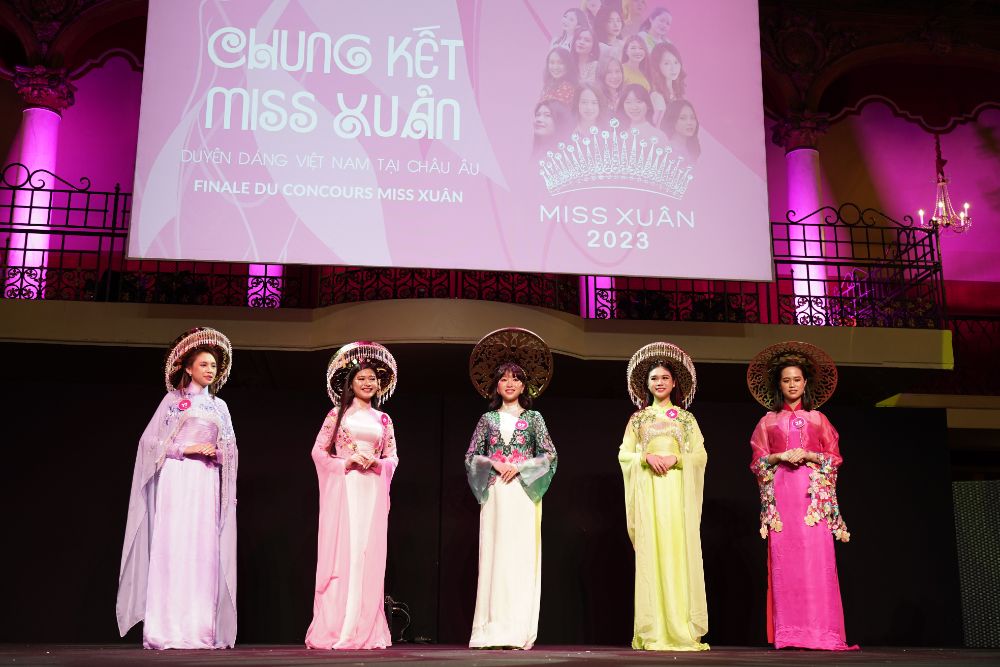 This is the first time UEVF has planned a significant traditional cultural event in France with the intention of fostering economic relationships, encouraging tourism, and showcasing Vietnamese products. Additionally, Miss Xuan has been brought up on a European scale this year.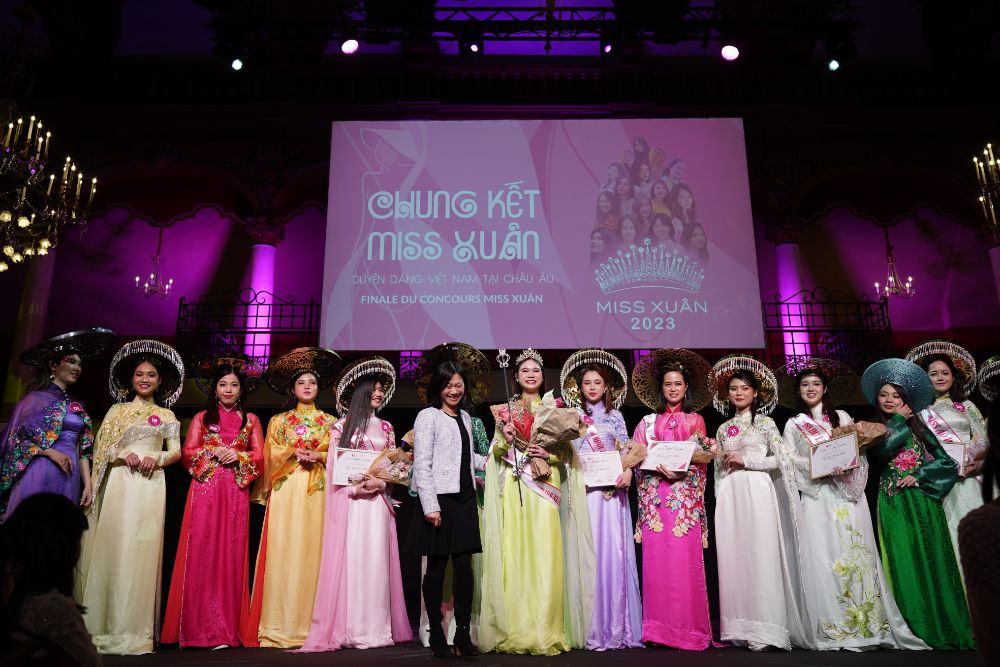 Attending the event were the Vietnamese Ambassador in France Dinh Toan Thang; Ambassador Le Thi Hong Van, Head of the Permanent Delegation of Vietnam to UNESCO; Mr. Hoang Dinh Thang, President of the Union of Vietnamese Associations in Europe; Mrs. Stephanie Do, a former member of the French National Assembly and nearly 800 guests.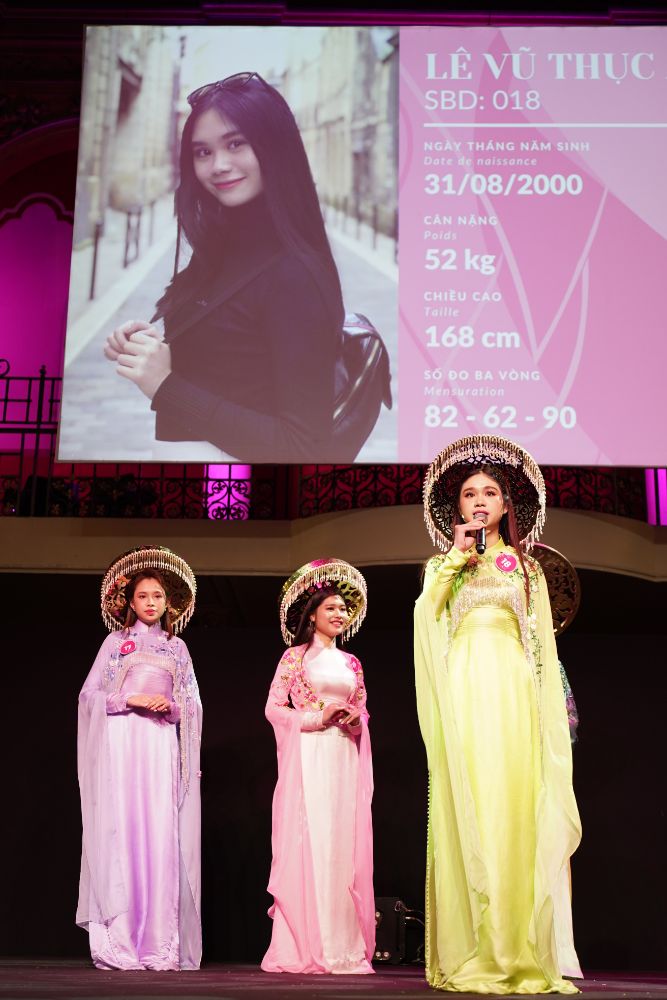 Overcoming many strong opponents, with a convincing answer, Le Vu Thuc Anh was excellently crowned as Miss Xuan 2023 in Europe. Ambassador Dinh Toan Thang and his wife – Ms. Vu Thu Huong presented the prestigious crown and scepter to the new Miss Xuan 2023 Le Vu Thuc Anh.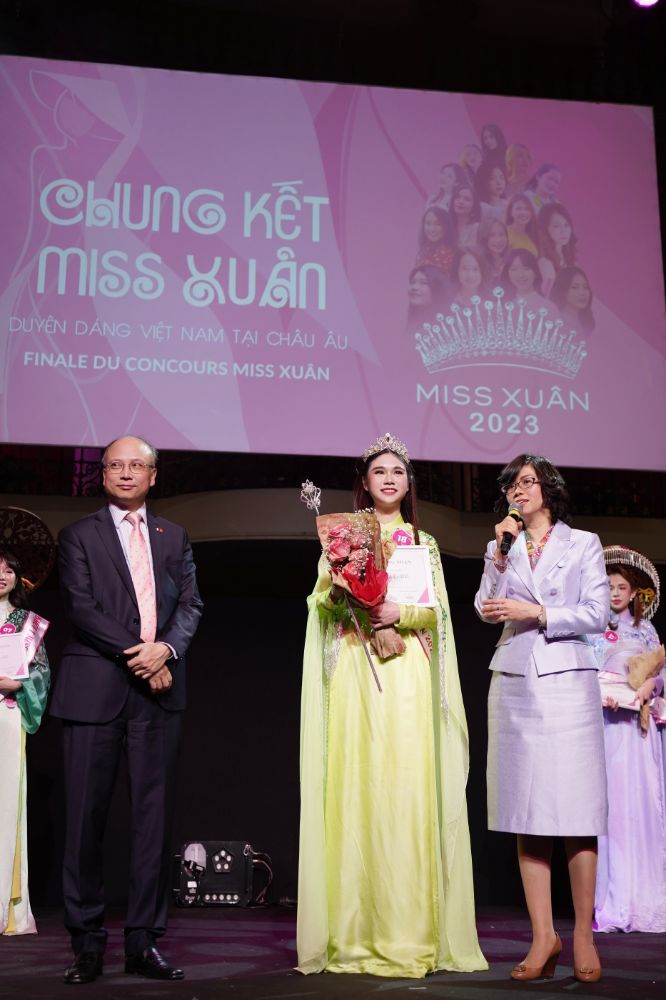 Along with Miss Le Vu Thuc Anh, Tran Minh Ngoc won the 1st runner-up prize; Chu Ngoc Phuong Linh won 2nd runner-up, Ngo Dan Phuong won 3rd runner-up and Nguyen Ha Thuc Nhi won 4th runner-up. Besides, the judges also awarded two sub-prizes, Miss Tourism, to Pham Nguyen Gia Han and Miss Ao Dai for Vongsosouthy Phan Sylvye.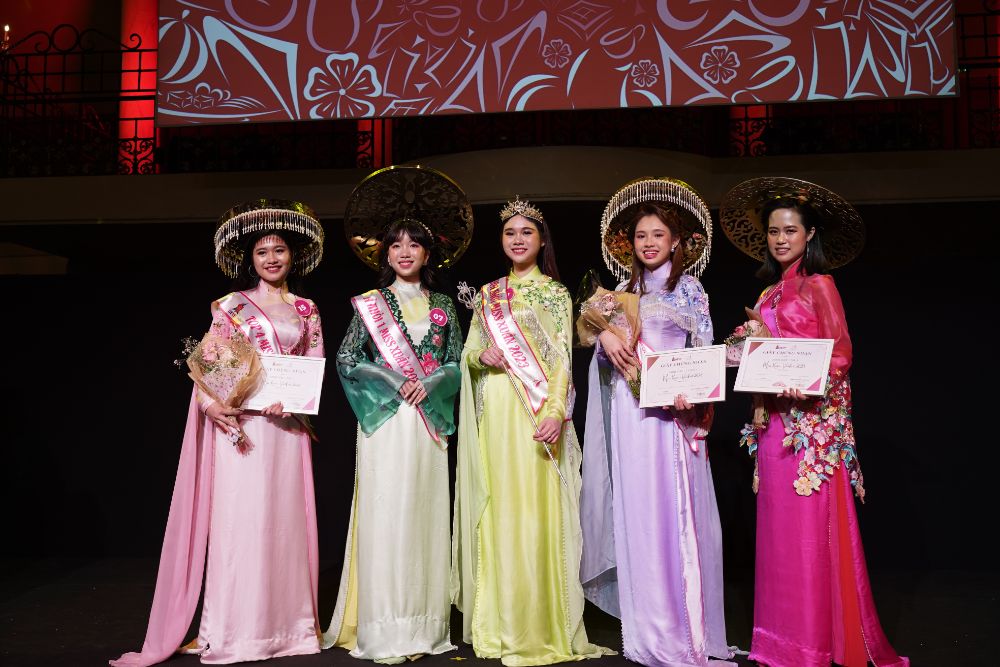 Miss Xuan 2023 Le Vu Thuc Anh shared that she was extremely happy. At the beginning of the contest, she was a little nervous because there were so many beautiful and talented contestants, but now, Thuc Anh feels that she deserves the crown and is proud of her efforts.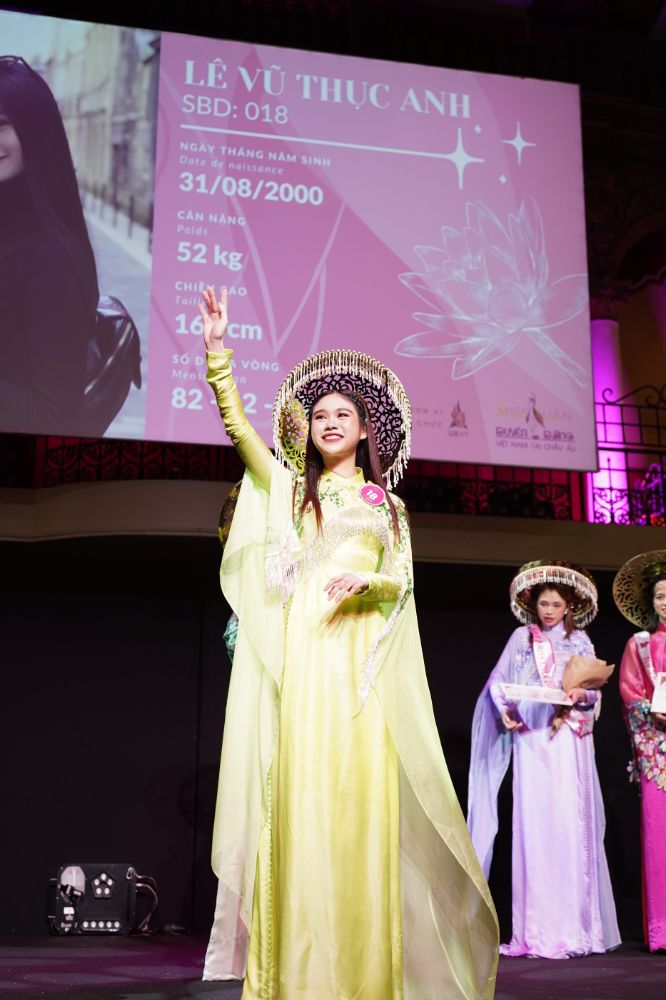 As Miss Xuan 2023, Le Vu Thuc Anh will officially be the face of all community activities of UEVF – Vietnam Youth and Student Association in France, as well as all Vietnamese in Europe.