Model kid Le Bao Tran was selected as the vedette by designer Dac Ngoc for the Luxury Brand Global Fashion Week 2023.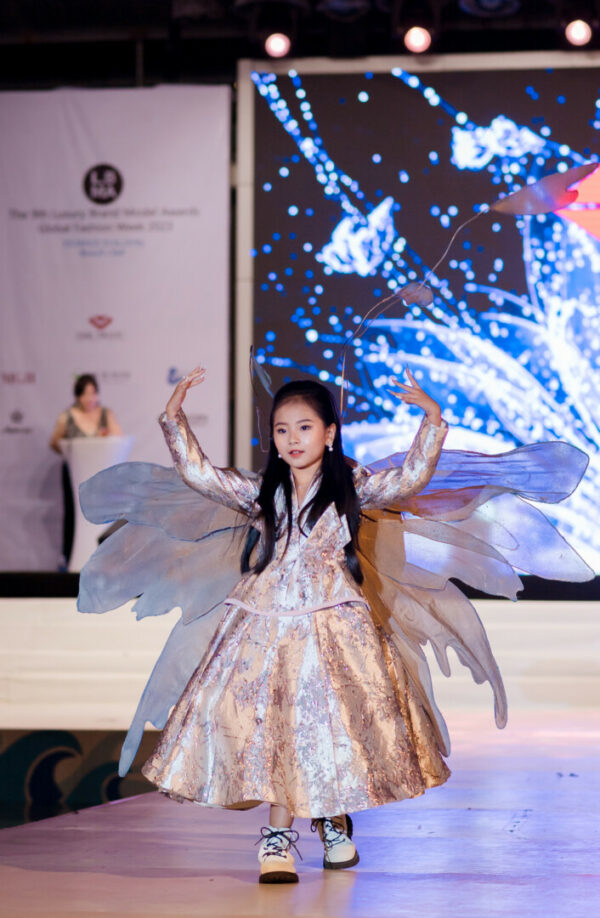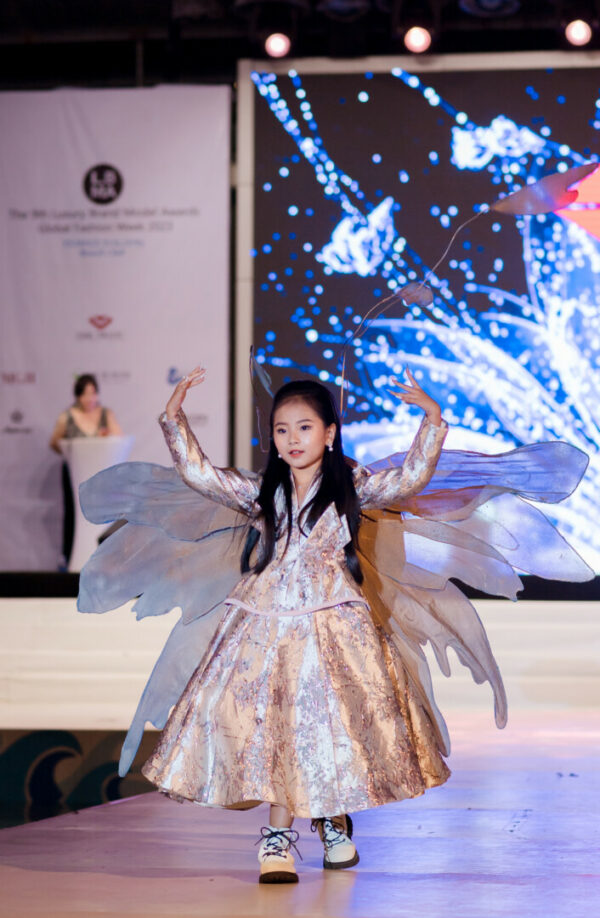 Le Bao Tran has become a familiar face to fashion lovers recently. The young girl has participated in many collections by famous designers such as Phuong Ho, Ta Linh Nhan, and Nhat Thuc, and is often entrusted with important roles like first-face and vedette.
The young model has walked on numerous runways, including the Angel Baby 2022, Hi Summer – 2022, Press Conference of Miss Ethnic Vietnam, Halloween Party 2022, Spring Welcome Gala, National Children's Cultural and Art Festival 2022, Young International Talent Honoring Ceremony 2022, Viet Star – Journeys, Love Song for Lovers, Spring Dream, Look Spring Summer Fashion Week, and Superstar Kid Fashion Week.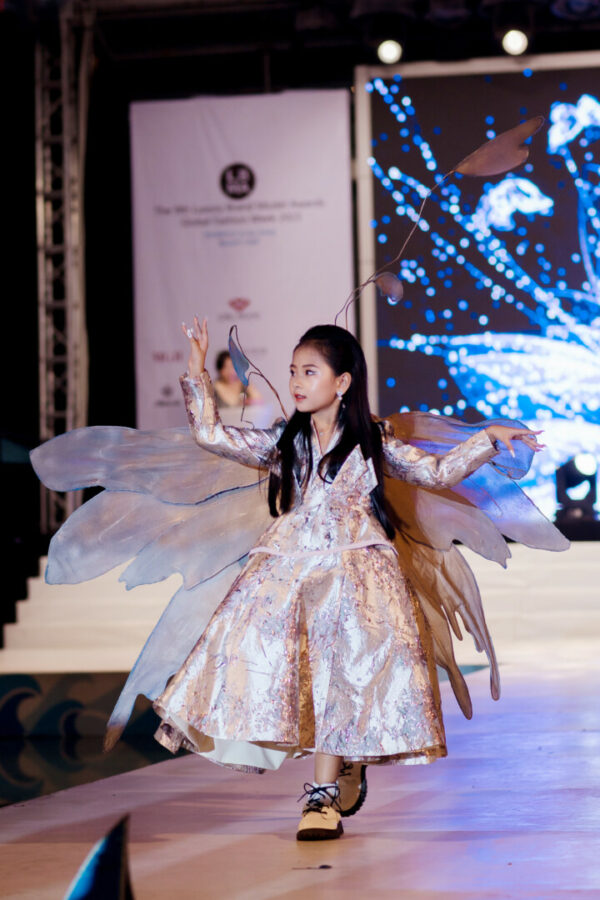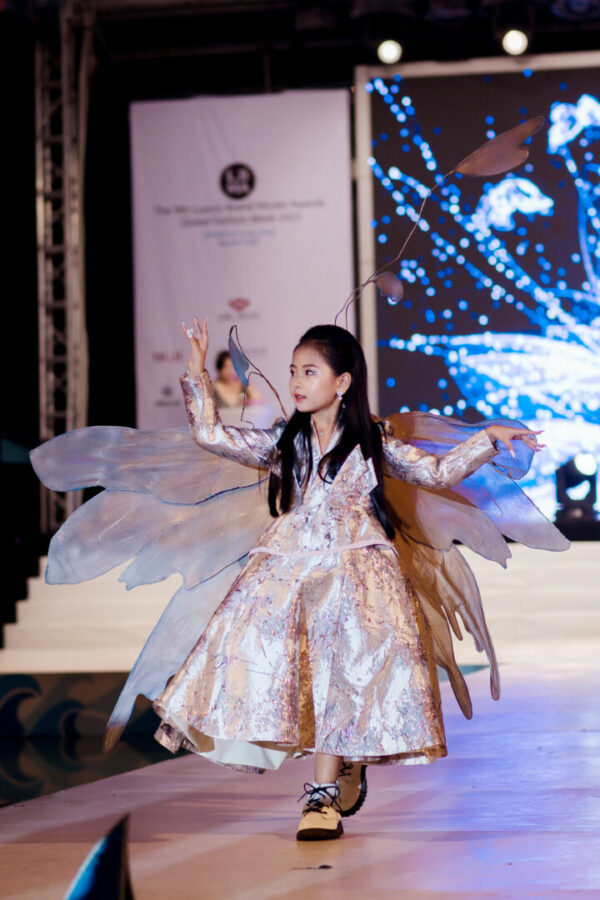 Le Bao Tran impressed the audience with her beautiful appearance and graceful catwalk. Recently, she has achieved another success on her artistic journey by taking on the vedette role for designer Dac Ngoc's collection at the Luxury Brand Global Fashion Week 2023.
During the week, Bao Tran wore a design from the collection "Shades Of The Ocean". Inspired by the different shades of the ocean's currents, designer Dac Ngoc created the "Shades Of The Ocean" collection, which features a green tone as the dominant color combined with highlights on the garment, bringing a lively feeling.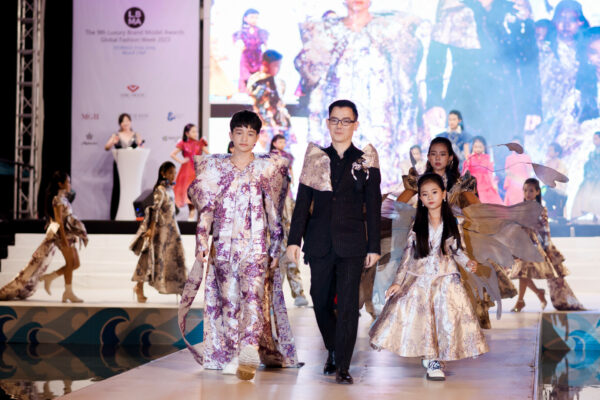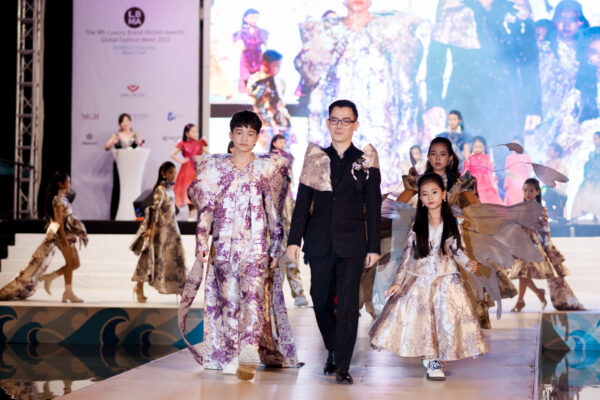 Before this, the news that designer Dac Ngoc had officially accepted the invitation from the chairman of Luxury Brand Global Fashion Week 2023 to showcase his fashion collection at the event received the attention of many fashion enthusiasts. The 2023 global luxury fashion week for high-end fashion brands took place in Da Nang on May 8, 2023.
Luxury Brand Global Fashion Week is an international fashion event that features the participation of top designers and luxury brands and is eagerly awaited by thousands of fashion enthusiasts around the world. This is the 11th season of the Luxury Brand Global Fashion Week and the first time the fashion week has "landed" in Vietnam.