Spouse of the Italian Consul, Madam. Milena Padula and designer Hoang Hai together offered passionate followers with an artful party in the center of dreamy Venice in Italy.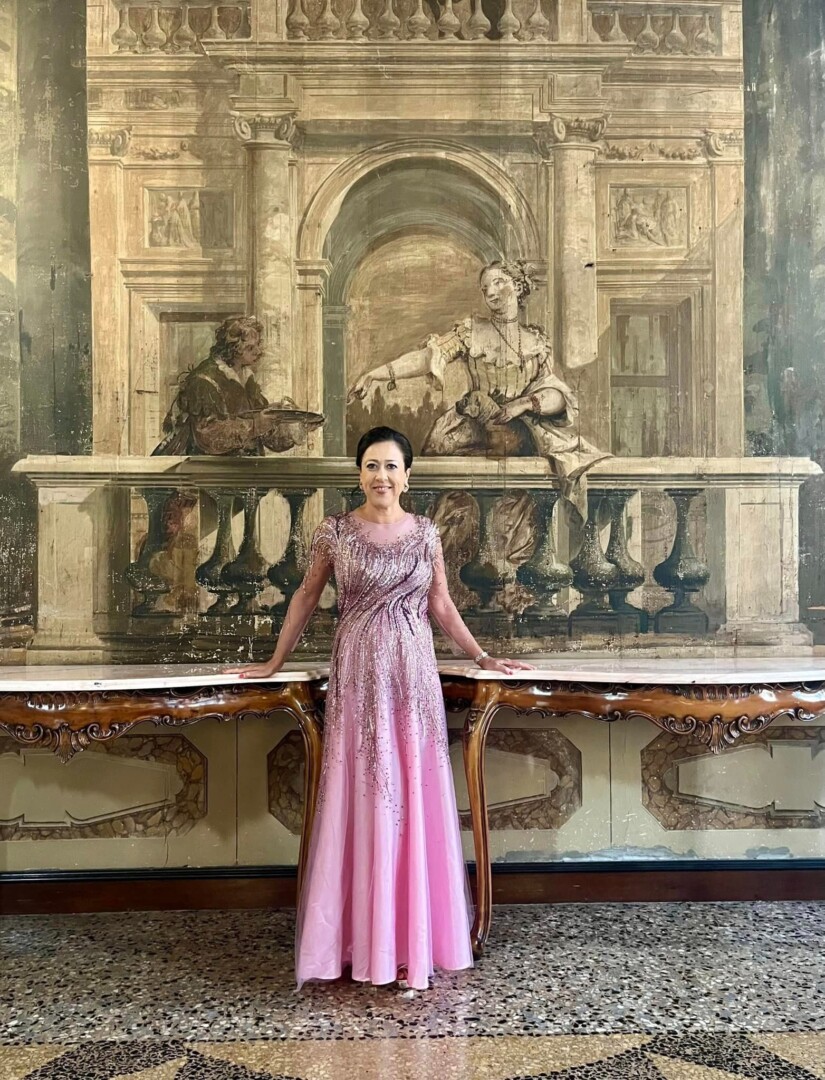 On the occasion of the 50th anniversary of Vietnam – Italy diplomatic relations, designer Hoang Hai and the Italian Consulate in Vietnam  organized a show called "ARMONIA". The event took place on June 15 at CA' Sagredo hotel in Venice, Italy with the participation of many top Vietnamese beauties and models in the entertainment industry.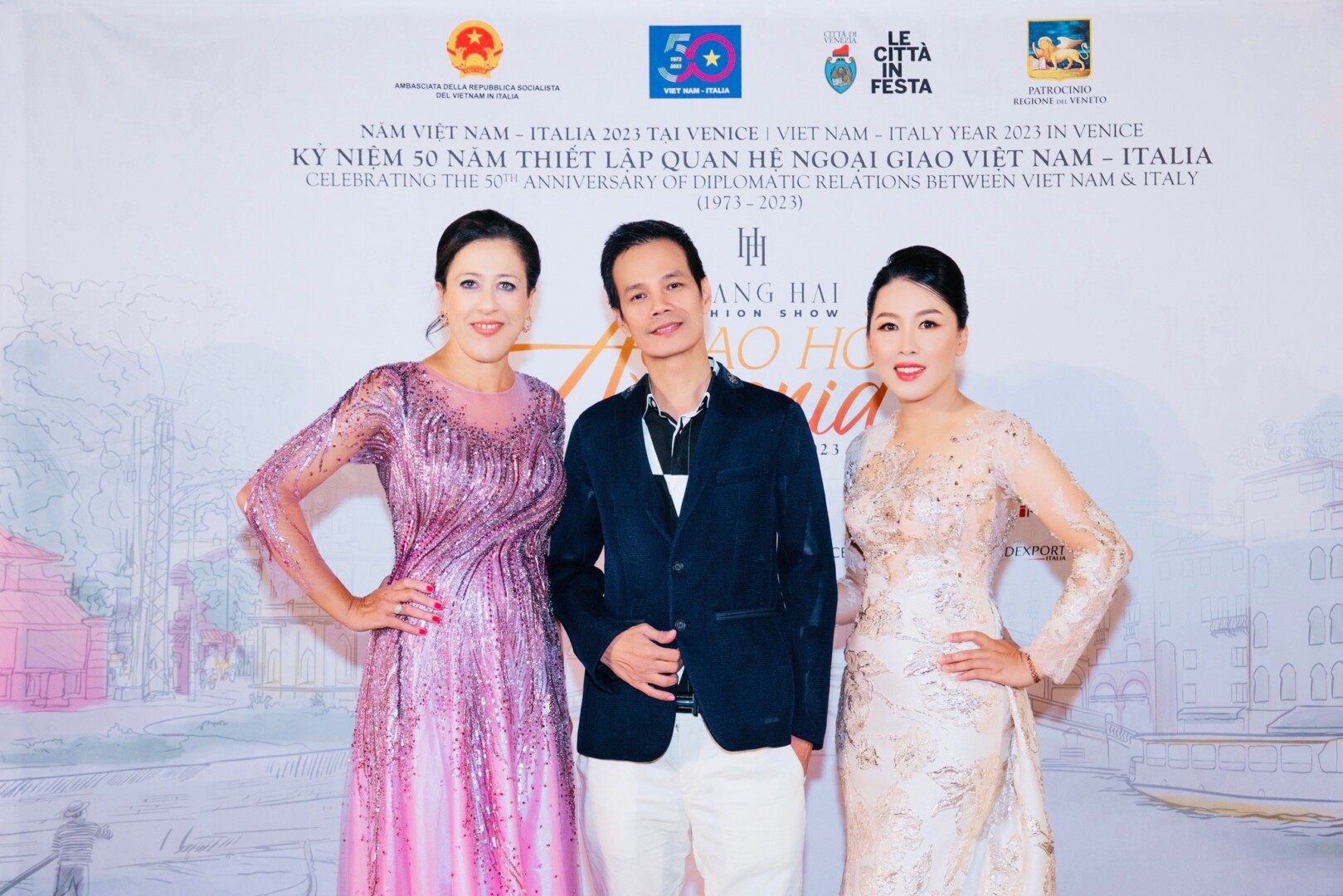 The show "ARMONIA" is not only the event connecting the friendship between Vietnam and Italy, but also a true art and fashion party, reflecting impressively the beauty of cultural interference of the two countries.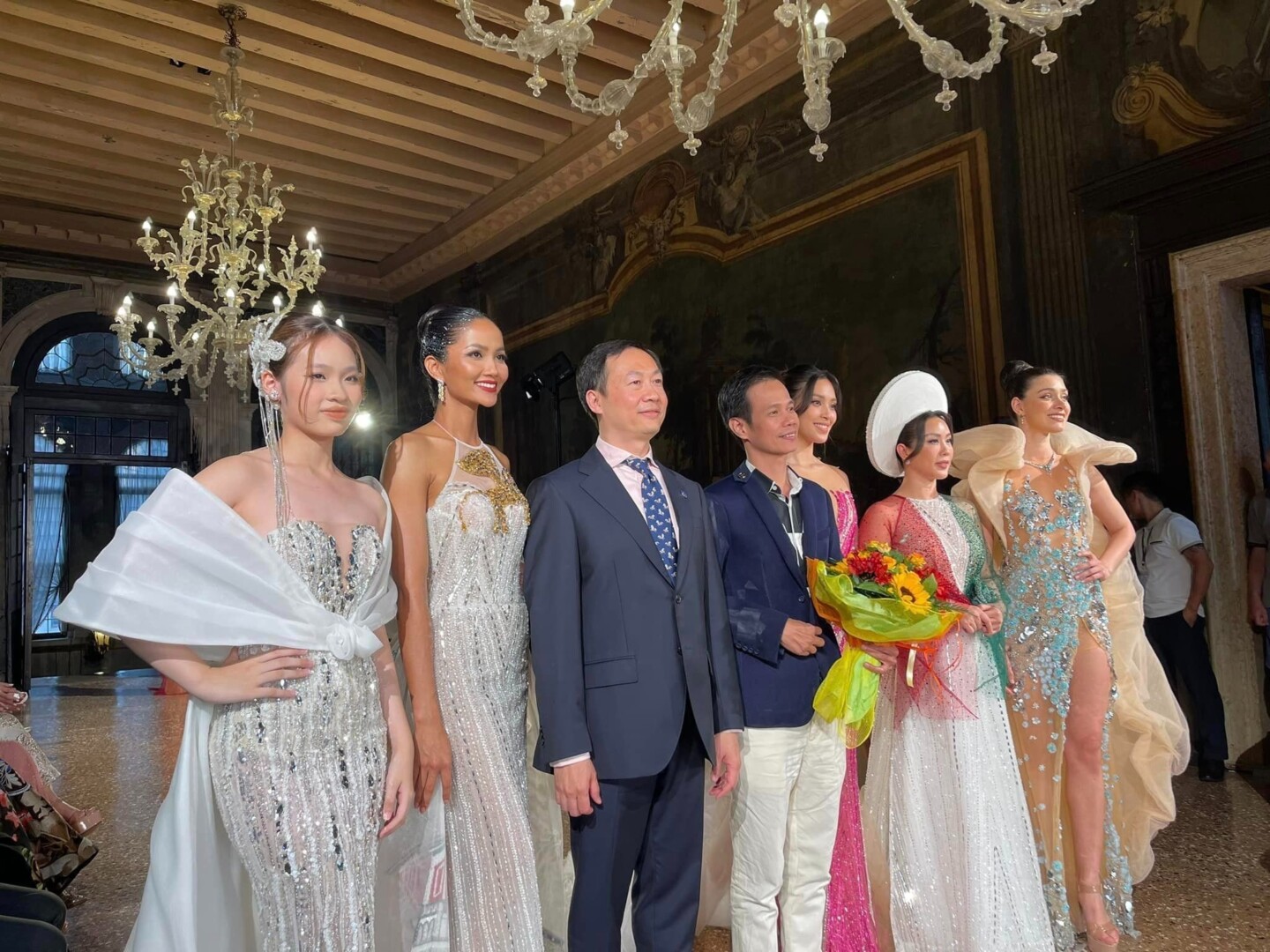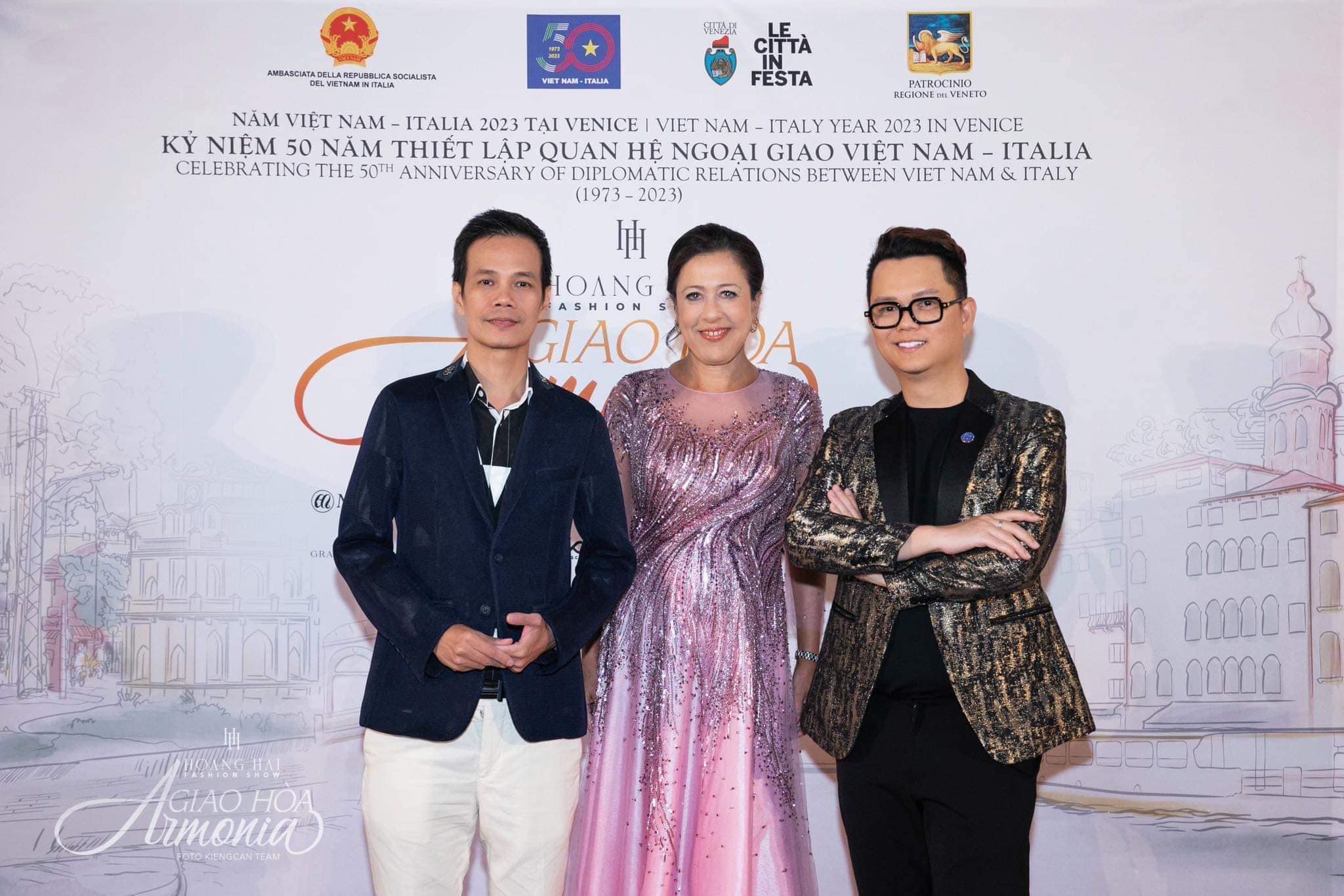 In the heart of the romantic city of Venice and an ancient and royal atmosphere with an Italian character, designer Hoang Hai treated guests to collections that could not be more splendid with motifs inspired by the beauty of the two countries wonders, landscapes, and architecture. In particular, the Ao Dai collection with images of famous destinations from both countries has received countless compliments from fashionistas.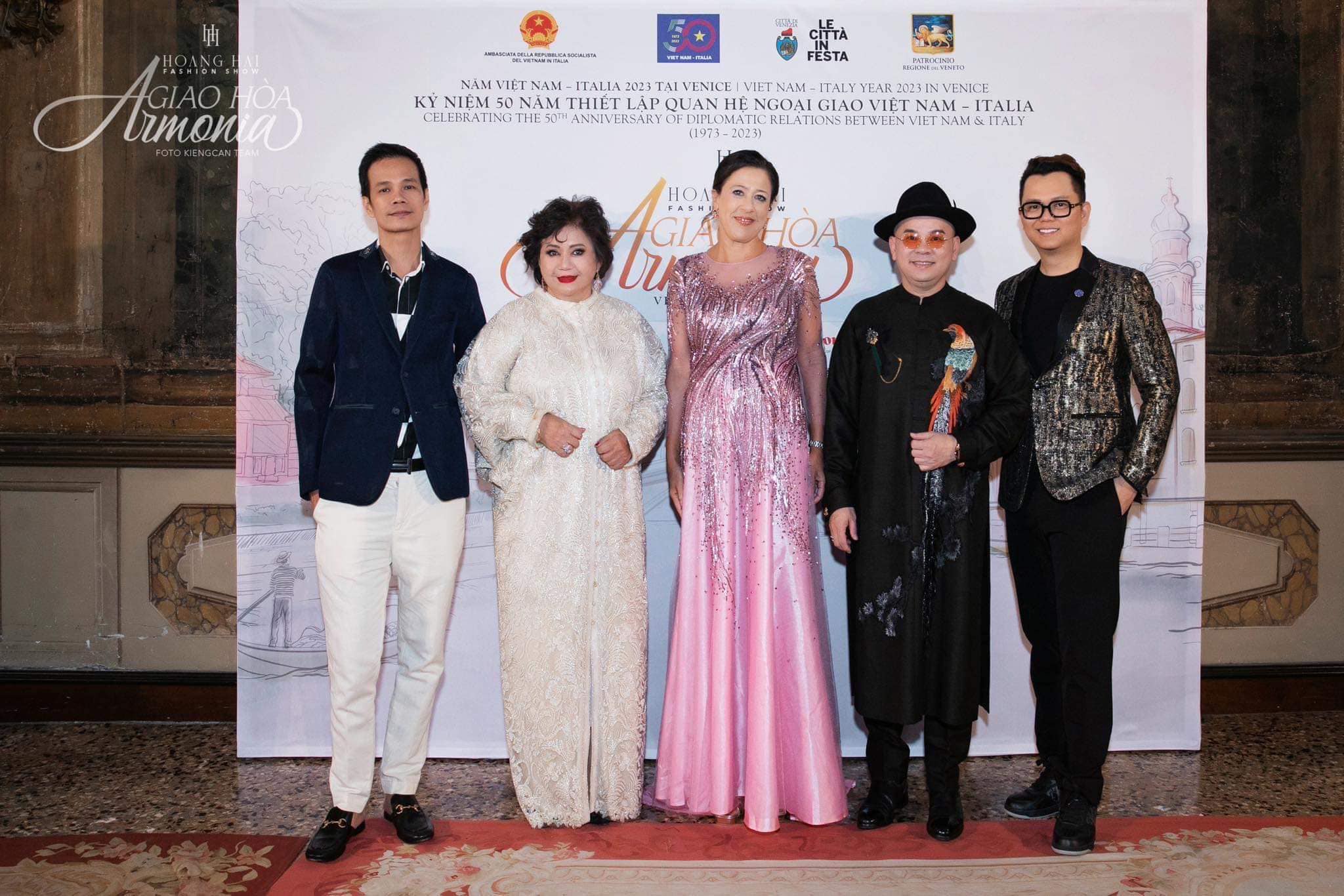 As one of the hosts of the show "Harmony of ARMONIA", Spouse of Italian Consul, Madam Milena Padula, even praised the talent of designer Hoang Hai. According to her, his collections, especially the Ao Dai, clearly show the overlapping between the Vietnamese cultural identity and the artistic quintessence of Italy, showing the harmony of the two countries.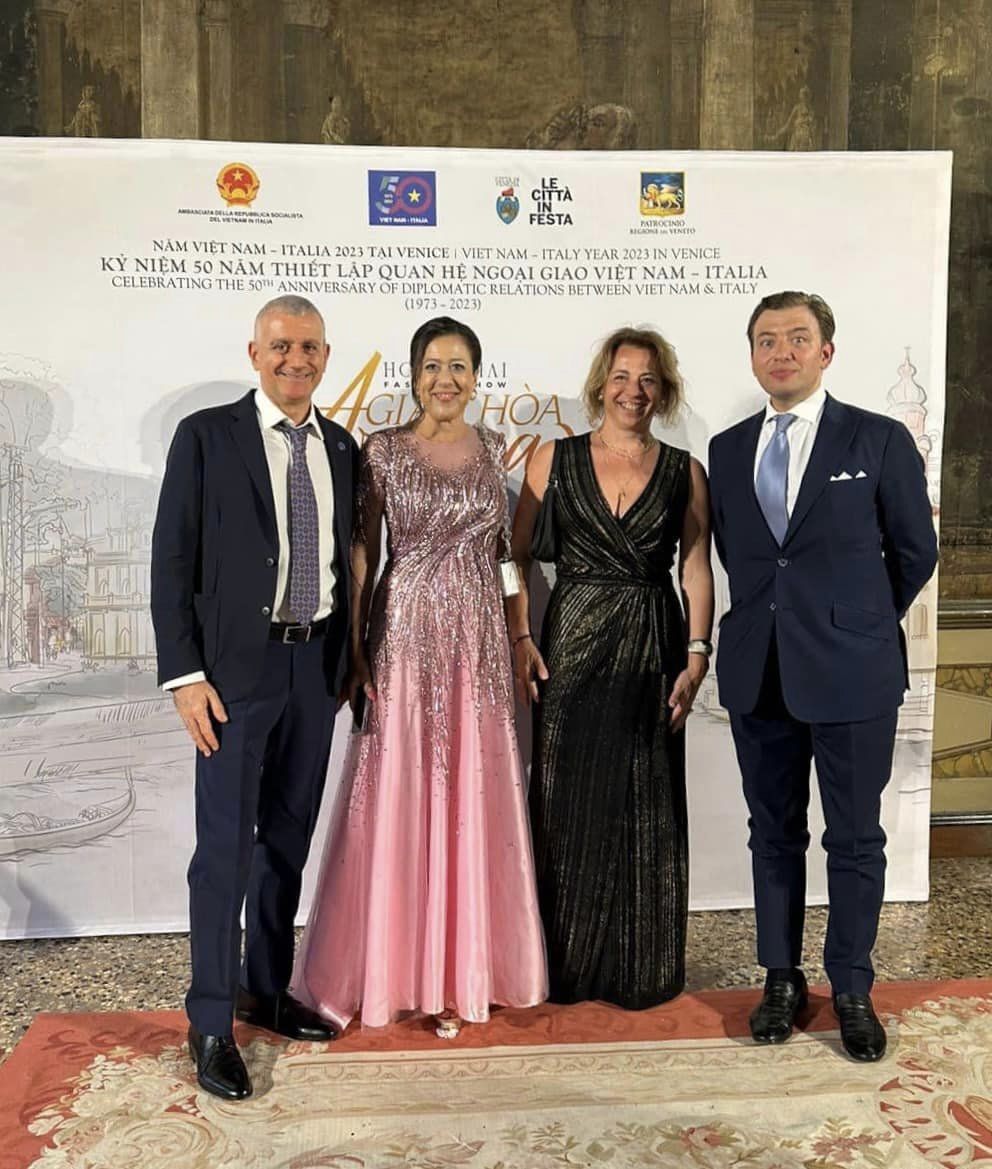 For the main session of the event, Mrs. Milena Padula chose a purple pink evening dress with a shiny but elegant sequin design to appear on the red carpet. This is one of the latest fashion models of designer Hoang Hai. Before that, she also frequently chose this designer's costume for many other big events.