Face mask is usually one of the most significant beauty items for ladies. There are numerous varieties of masks available, including clay masks, hydrating masks, lifting masks, and so on. So, which mask is best suited for you? Determine the perfect product for you through the article below.
1. Clay Mask
A clay mask is one made primarily of natural clay, such as bentonite clay or kaolin clay. It absorbs excess oil on the skin and deep clean pores, assisting in deep cleaning, reducing excess oil, and limiting acne.
The mask absorbs excess oil on the skin, but if left on for an extended period of time, it will dry up and absorb the skin's vital natural oils, causing microscopic wrinkles to appear on the skin. Therefore, after applying it, you only leave it on for 15 to 20 minutes until it dries.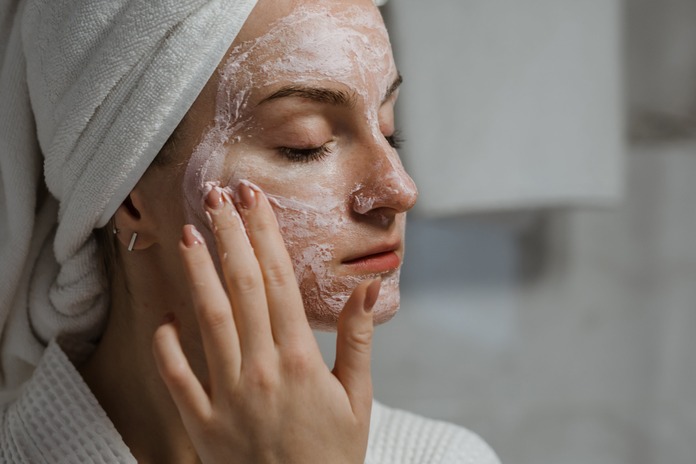 Read more: How to Use A Lip Mask for the First Time: Get Ready to Kiss with Confidence
2. Hydrating sheet mask
A hydrating sheet mask is a mask that contains nutrients that help the skin retain moisture. After using the mask, your skin will be glossy, moisturized, and soft. However, do not leave the mask on for too long, as this can induce reverse hygroscopicity, which causes moisture on the skin to be drawn back into the mask. To avoid evaporating nutrients, apply a hydrating sheet mask for 15 to 30 minutes and follow up with a moisturizer.
3. Exfoliating Face Mask
This mask line contains a hydrating mask and an exfoliating treatment. In addition to hydrating minerals for the skin, this product contains exfoliating chemicals that aid in deep cleaning. Apply the mask to the skin for about 15 minutes before washing and gently massaging to eliminate extra dead cells.
4. Sleeping Mask
The sleeping mask contains a lot of water, antioxidants, and skin regeneration… to help retain water, provide hydration and nutrients to the skin all night, and make the skin seem more youthful and radiant when you wake up.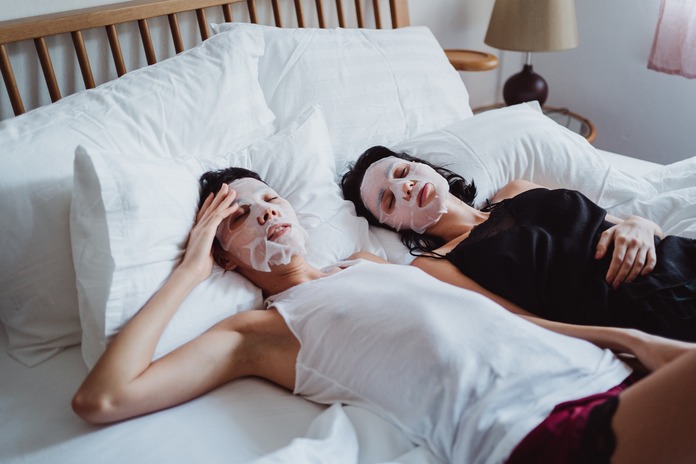 Read more: Tired of Tossing and Turning? Try Sleep Masks!
How to use a sleeping mask is the same as how to use a regular cream; simply take an adequate amount, distribute it evenly on the skin, and enjoy the wonderful difference in your skin the next morning. However, because it includes many nutrients, it is recommended that the sleeping mask be used 2-3 times per week.