TTO – Vietnam National Day within the framework of the World Expo 2020 EXPO Dubai took place at Al Wasl Square, Dubai on the evening of December 30, 2021 with the highlight of the art show 'Eternal Flow'.
The Eternal Flow art is jointly implemented by the Ministry of Culture, Sports and Tourism, the Department of International Cooperation, the People's Committee of Dak Nong Province, and Tam and Cam Company to introduce the style culture. rich, imbued with national identity, the cultural quintessence of the community of 54 ethnic groups of Vietnam to the world.
The event had the participation of more than 150 artists, artisans and actors of the Vietnam Music and Dance Theater, Vietnam Circus Federation, Central Highlands Gong Artists Union (Dak Nong), Quan Ho Folk Theater. Bac Ninh…
Along with that is the presence of Miss H'Hen Niê, Do Tran Khanh Ngan, runner-up Mau Thuy, Hoang My, Kim Duyen, Ha Thu, Le Hang, runner-up Bui Minh Anh, Ngo My Hai…
Runner-up Kim Duyen was honored to open Vietnam National Day at Expo 2020 Dubai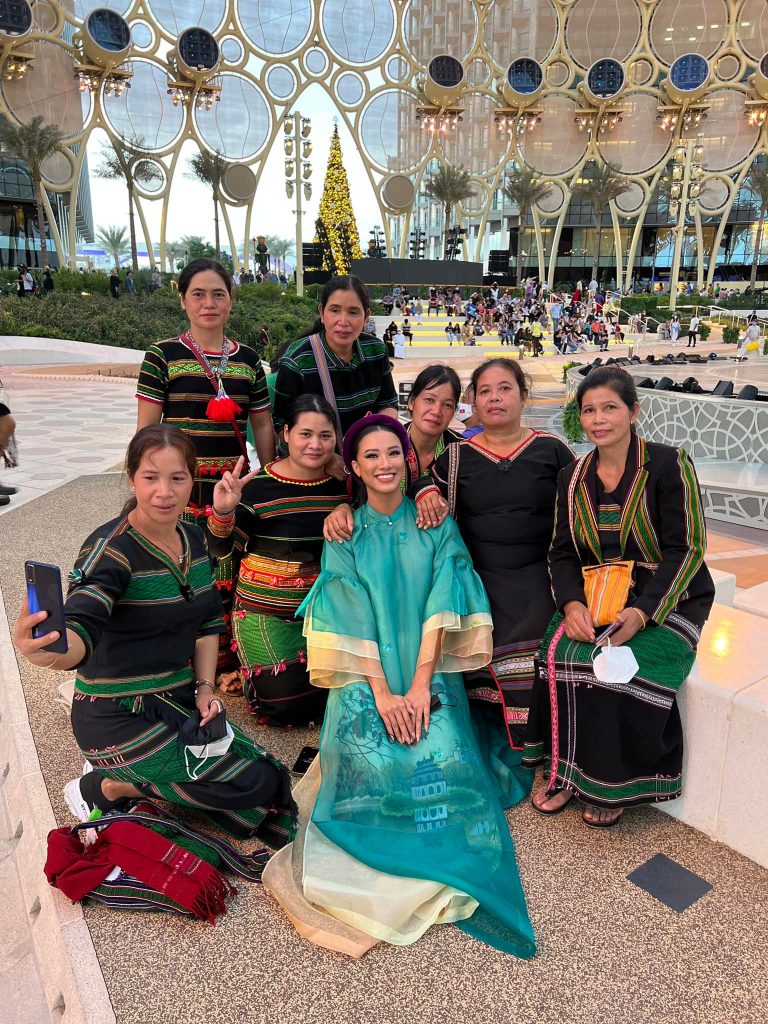 The art repertoire is carefully invested, portraying a panorama of Vietnam with cultural characteristics stretching from North to South.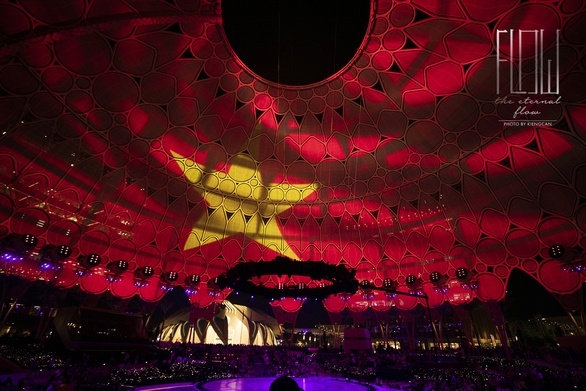 Especially, international audiences have the opportunity to admire the hand-woven products from brocade of ethnic minorities that are uniquely created by designers Diego Chula, Vu Viet Ha and Ly Qui Khanh.
The program contributes to bringing the cultural value of traditional brocade weaving to friends around the world.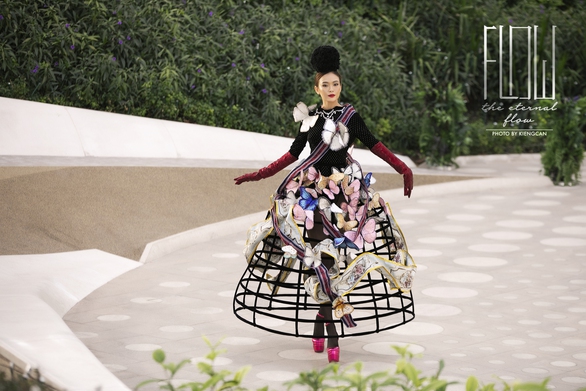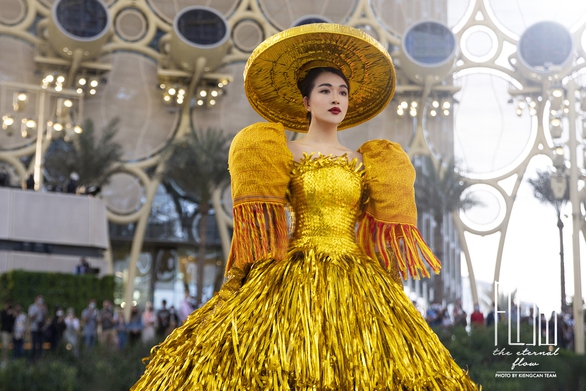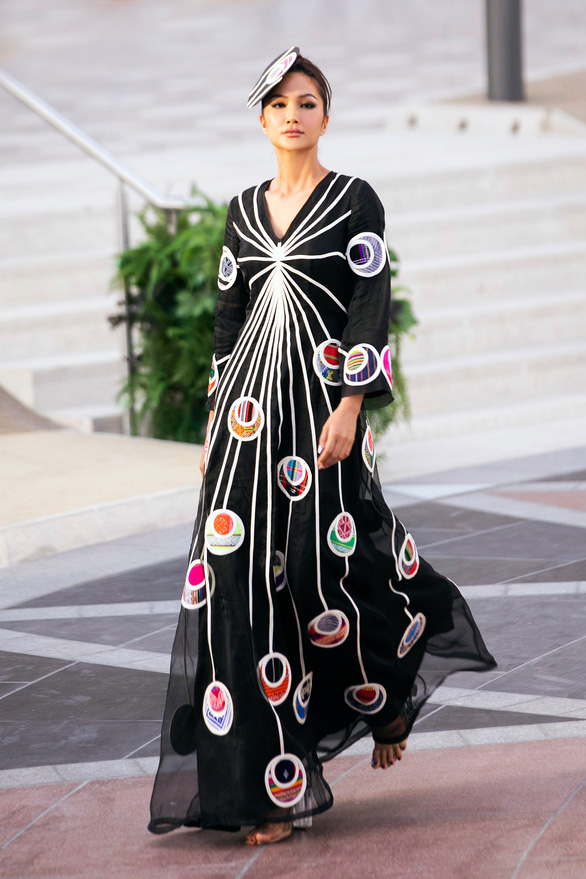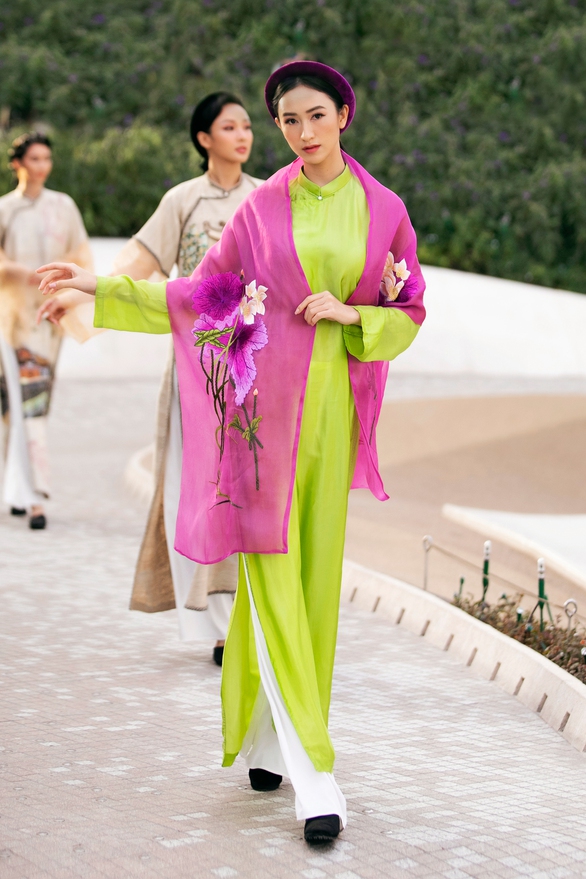 In addition, at Expo 2020 Dubai, young artist Xeo Chu launched a set of paintings with bold cultural colors of Vietnam.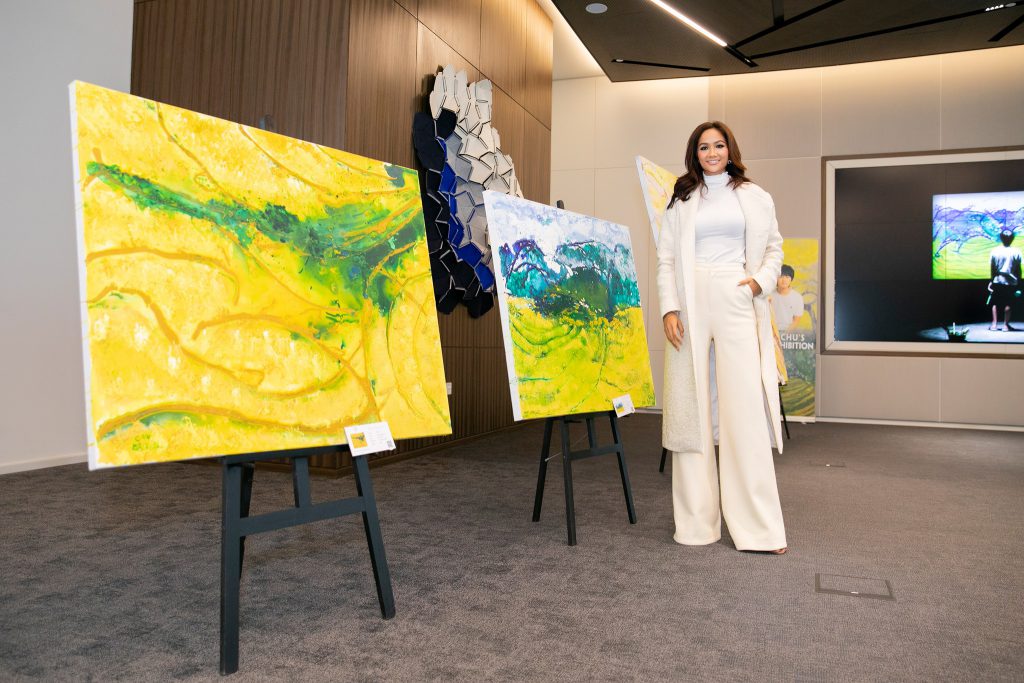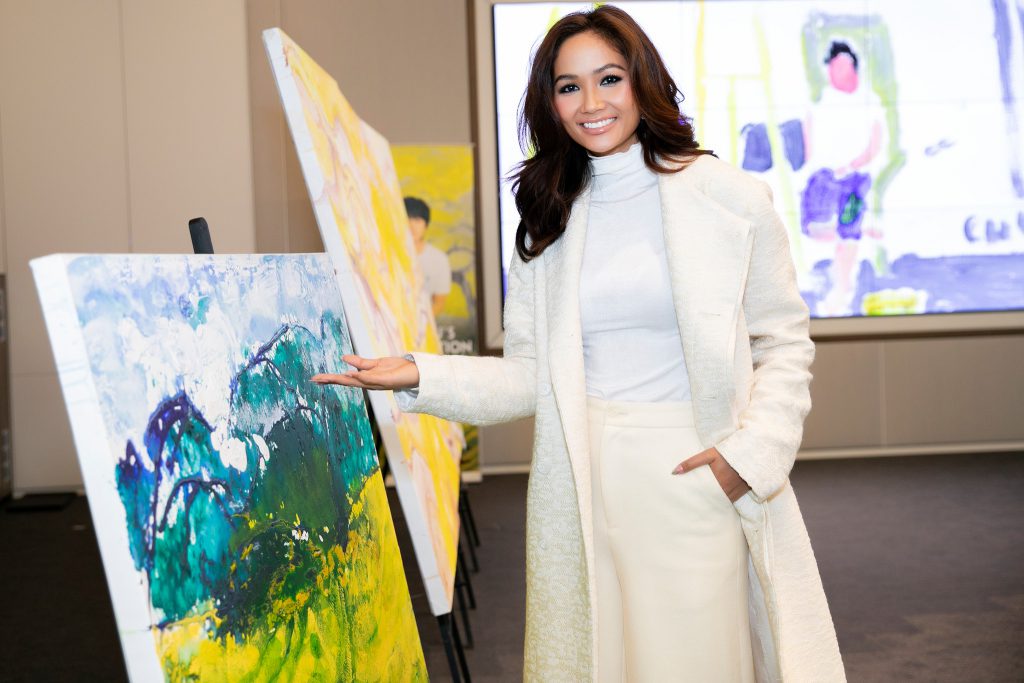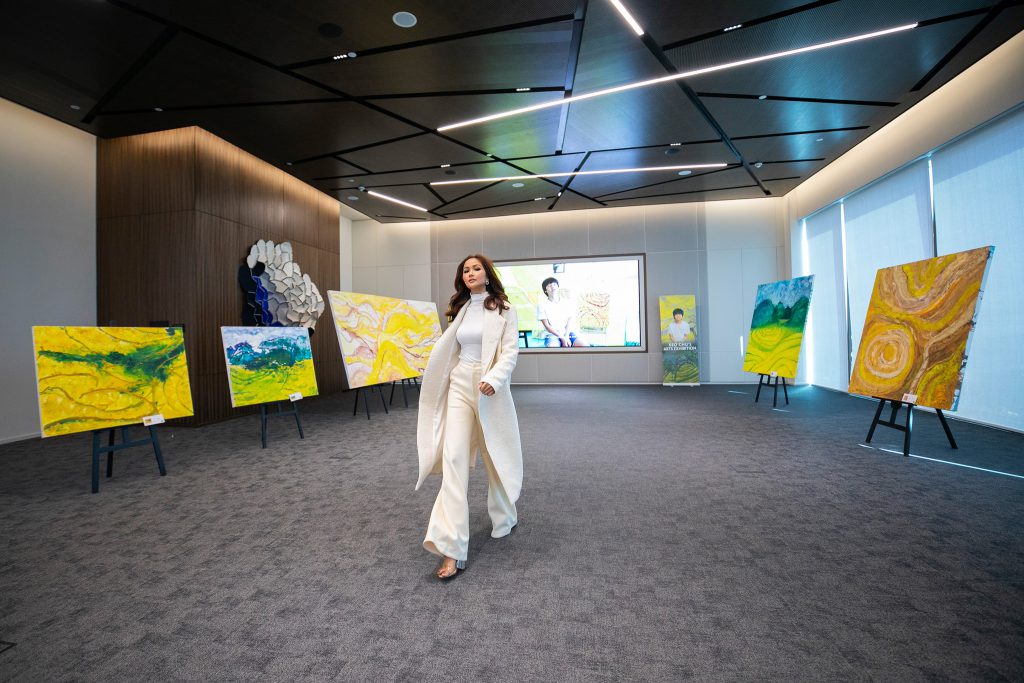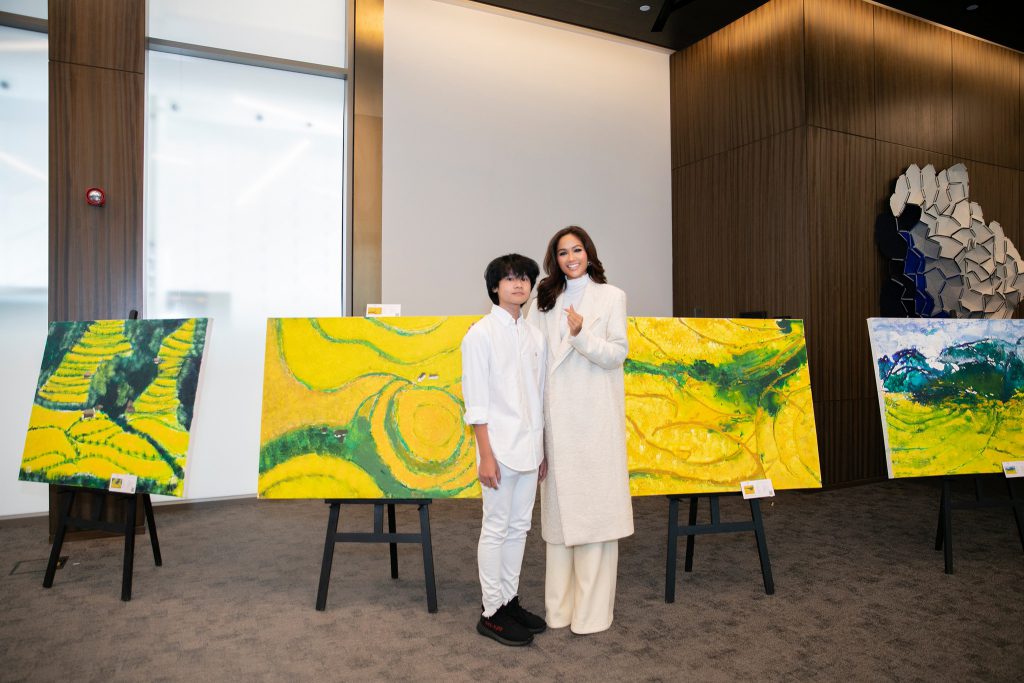 Vietnam's Xoe Thai art was officially inscribed on UNESCO's Representative List of the Intangible Cultural Heritage of Humanity.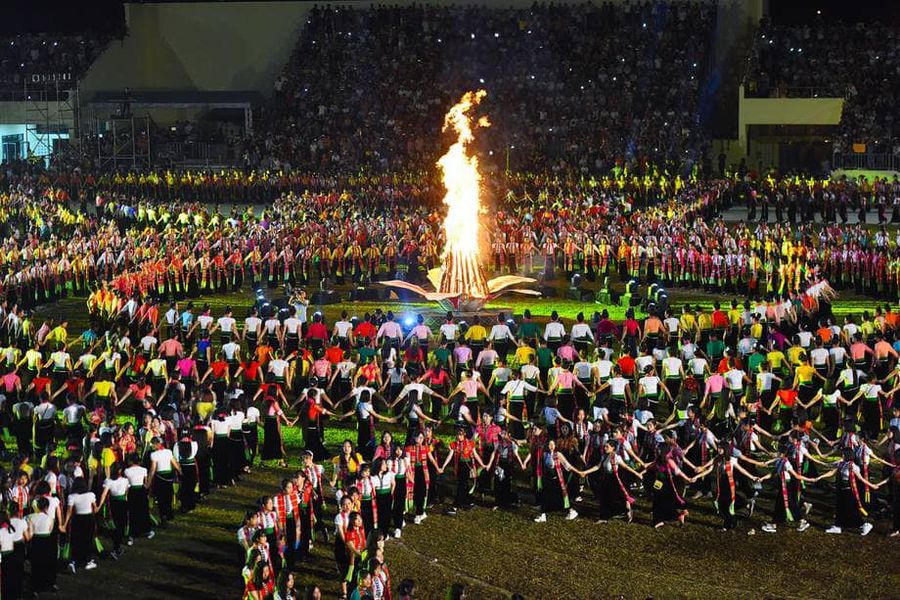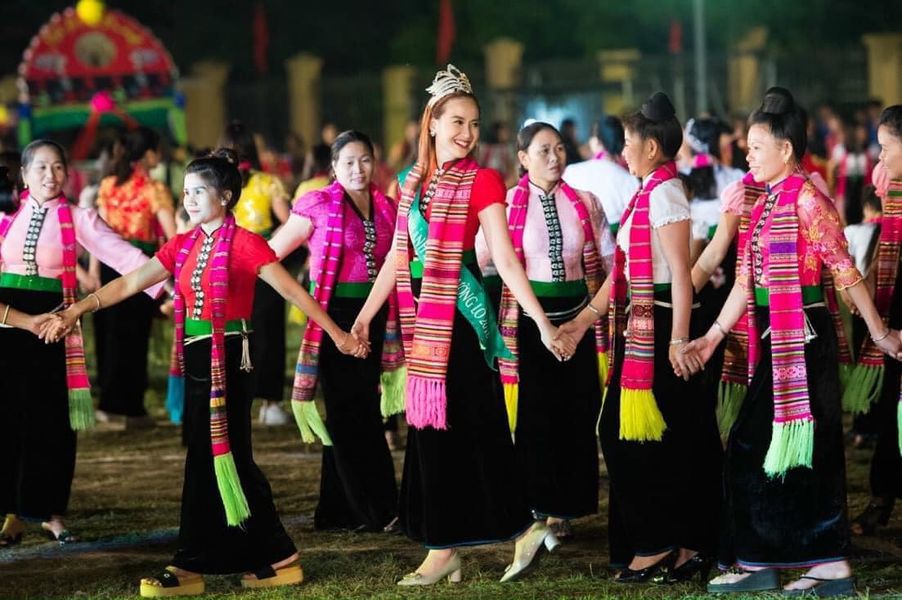 Through this event, the organizers want to promote the cultures and applied products of Vietnam's ethnic minorities, support the products of brocade weaving to access the international market, towards building building a national brand in the culture and garment industry from brocade. Thanks to this event, international friends can discover more about the many unique art forms of Vietnam's ethnic minorities.