Mr. Mario Mendis, General Manager of Sofitel Saigon Plaza, had an interesting conversation with LAVYON about the hotel industry and Vietnamese cuisine.
Hello Mr. Mario Mendis, General Manager of Sofitel Saigon Plaza. It is known that you started your career in the hotel industry with your first job in Australia. What is this job and what brought you to this job?
I started my career 24 years ago as a dishwasher at Carlton Crest in Brisbane, Australia.
My father also worked in the hotel industry. Since childhood, I followed him to hotels in Europe and the Middle East when he went to these places to work. I am fortunate to have lived in a hotel environment since I was young and passionate about discovering everything about hotels. Therefore, I decided to pursue this industry.
When I started working, my father advised me to start from the lowest positions and then work my way up to thoroughly understand how each different aspect of the hotel industry operates. And I followed that advice, from dishwashing to serving, supervisor, then manager. This journey not only gave me valuable experiences but also helped me create more value for myself to further develop in the industry.
It can be seen that during your career, you worked in many different countries. Is this because your job needs it or because you like it?
I went through 6 different countries, and it was a worthwhile journey. I often tell my students: Don't jobs hop but country hop. You will be exposed to many different people and cultures when you work in different countries. From there, you will also have more experience to enter the international market.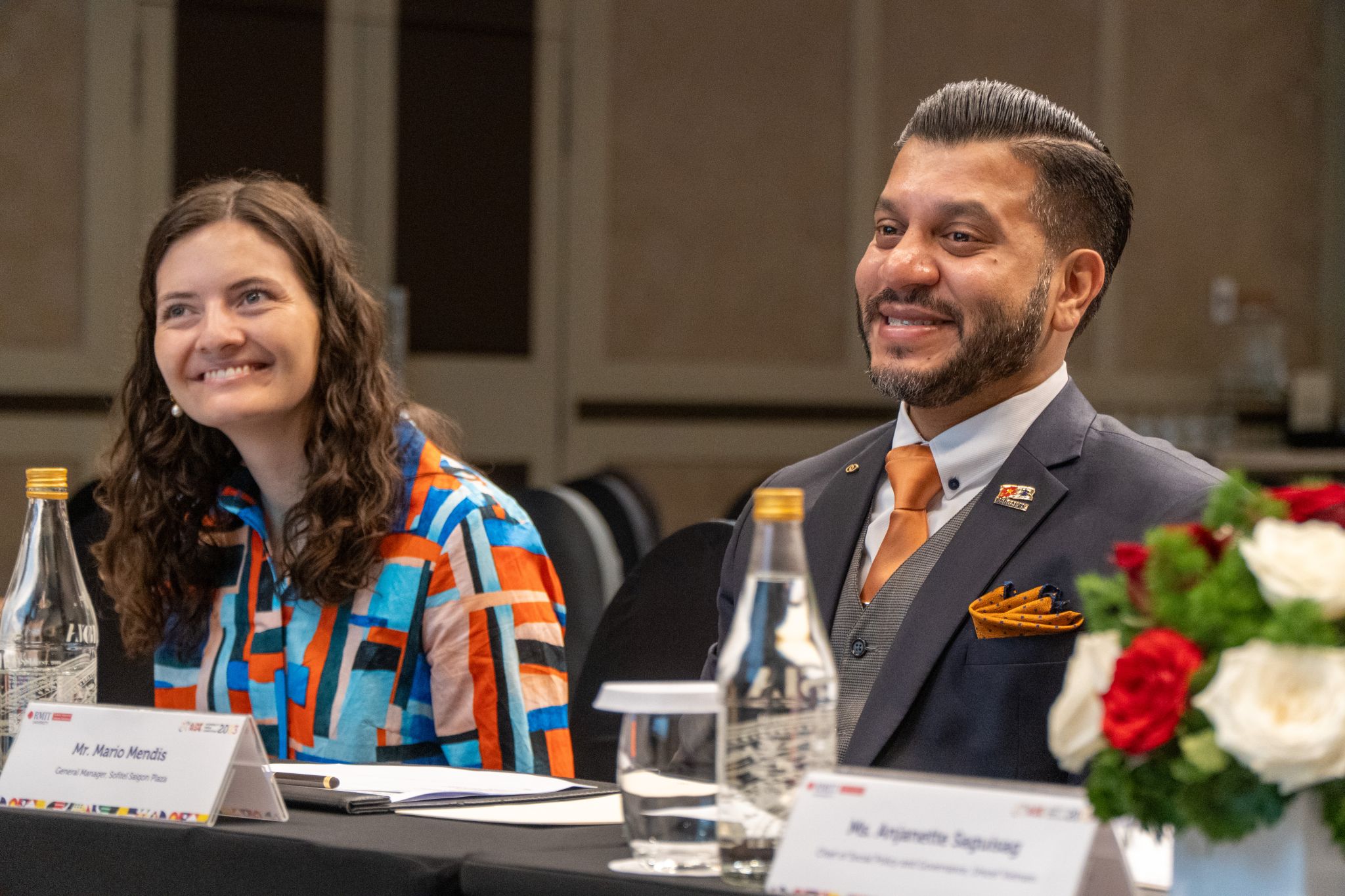 If you could choose just one place to live and work for a long time, which place would you choose?
I love Vietnam. And this is the country I have stayed in the longest, for 7 years now. I really like Da Nang, Hoi An. As for Da Nang, as a golfer, I think Da Nang is one of the places with the most beautiful golf courses in the world. I like the vibrancy of this city, the food, scenery, and people here all make me vibrate.
As for Vietnamese cuisine in general, what do you feel about it?
Vietnamese cuisine is truly very special. Seafood stretches from South to North, each province has its own specialties, and each dish has a completely unique flavor and texture. My favorite dish is Cao Lau in Hoi An.
Recently, the Michelin organization officially announced 4 starred restaurants and the Michelin Guide. What do you think about the items announced this first time?
Michelin respects practical skills and has shown its expertise in finding eateries with the best dishes. My favorite destination, Dong Pho restaurant is also on the Michelin Guide list. Michelin has created a great marketing trend and this is a huge opportunity for the Vietnamese culinary industry.
For you, what elements make a perfect culinary experience? (Delicious, beautiful, clean, luxurious space… is there anything more?)
The first and most important thing is that the service quality must be really good. No matter how delicious the chef creates the dish, if the service brings a bad experience, everything can fail.
For Sofitel Saigon Plaza, where I work, we always try our best to create the perfect atmosphere for our customers' meals, making them want to come back and widely recommend it to others.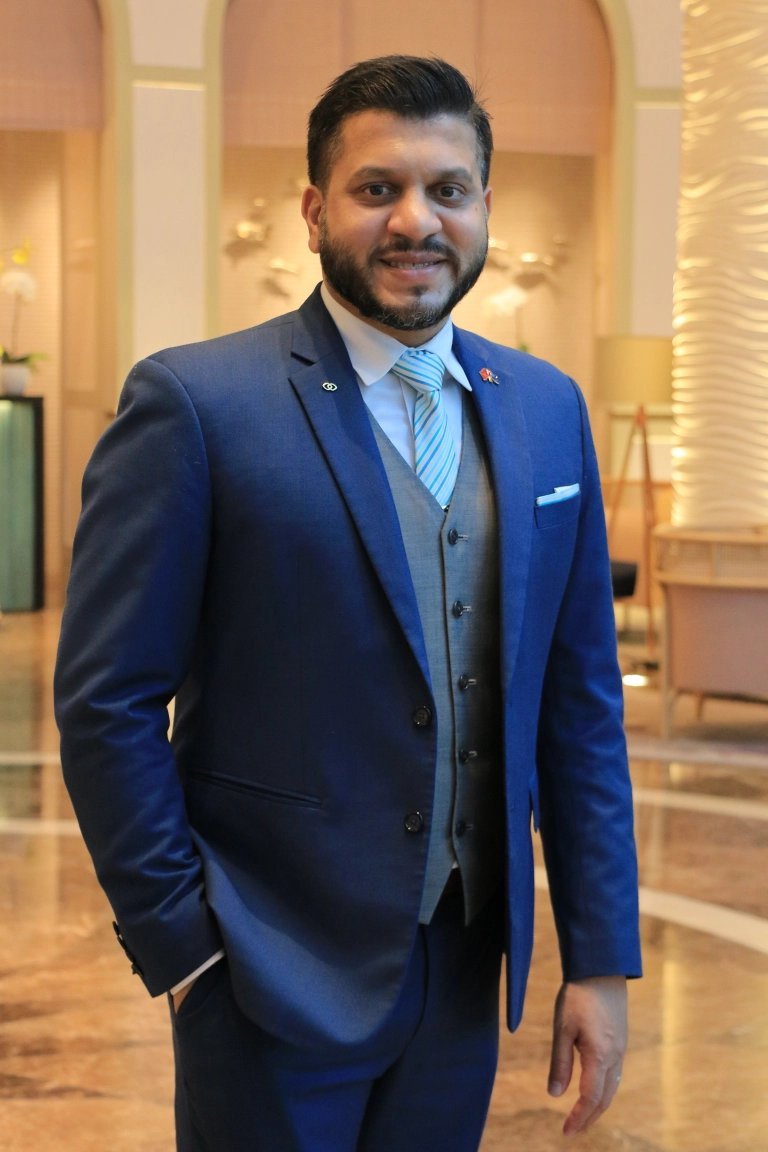 There is an opinion that the hotel and F&B industry is no longer the top choice of young people after graduating from high school. According to your observations, is this assessment true? If true, in your opinion, what is the reason?
Actually, this is not an industry where everyone can make a lot of money. To do that, you must develop more and more. The hotel industry is a market worth entering, but you must have three elements: passion, perseverance, and patience. If you keep these 3 elements, you will definitely go very far in your career.
Particularly at Sofitel Saigon Plaza, we also promote the attitude and personality of our employees. As long as they have a good attitude and personality, we will try our best to train and create momentum for their development.
For Sofitel Saigon Plaza, where you are holding the position of General Manager, has this place ever faced a lack of employment? What specifically is that situation?
Not only the hotel industry but other industries around the world have also encountered this situation during the Covid period. After the epidemic, many workers moved from the service industry to more commercial jobs. We faced a huge challenge when finding new people to work for this market.
Your former partner Tod Williams described you as an inspirational leader. In your mind, what is the image of an inspirational leader? If you evaluate yourself, do you think you have touched that image?
When you become a leader, your entire purpose should be to inspire others to grow and also become leaders. No matter who they are, where they come from, or what their background is, you must ignite the fire within them, creating confidence in them that they can proactively advance to higher and higher positions in their career. To do that, you must spend time with them, advise and guide them, and motivate them to go further.
That is the image of an inspirational leader to me. And I'm still doing that, trying to inspire young people, the next generation of this industry.
hanlym