The Grove closed its doors on Wednesday night and put out a big red carpet for the international premiere of Taylor Swift's "Eras Tour" concert film in Los Angeles.
Taylor Swift looked stunning in blue as she walked the red carpet for the Los Angeles premiere of Taylor Swift: The Eras Tour Concert Film.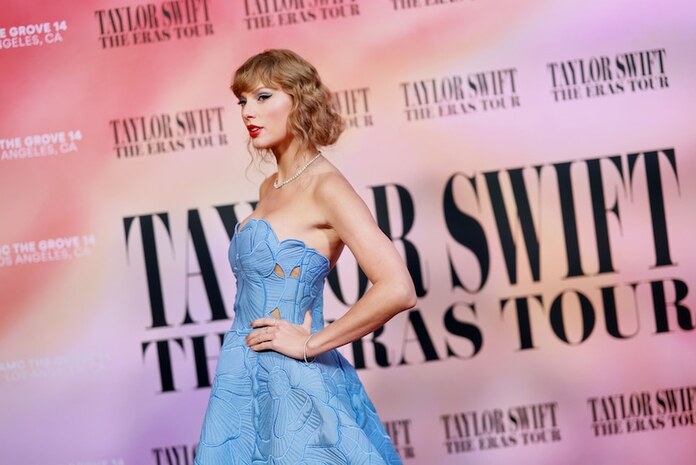 The Grammy winner and 33-year-old artist wore a strapless Oscar De La Renta gown with textured floral cutouts. The gown had a fitted bodice with a flowing skirt and a high-low hem.
She paired her outfit with blue eyeshadow and a bold red lip for a splash of brightness. Taylor Swift accessorized with diamond stud earrings and a matching diamond necklace. Her hair was pulled back in a sloppy, vintage-inspired style.
Read more: Taylor Swift's Makeup Stays In 3-Hour Rain Show: How Could It Be?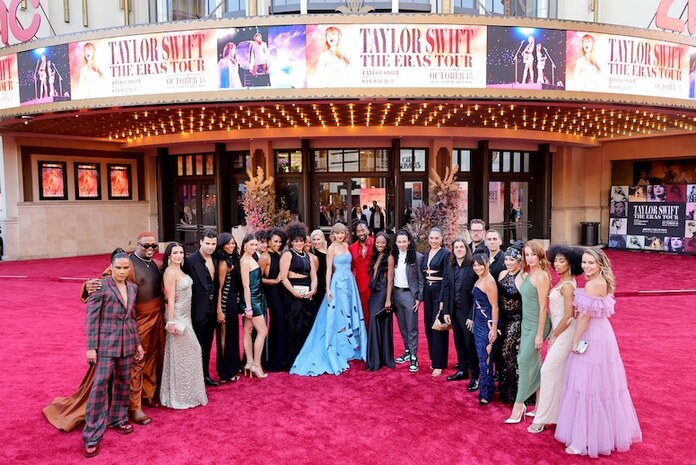 The "Eras Tour" film took over 13 AMC cinemas, where customers were treated to free candies, beverages, sodas, and popcorn from a communal bucket. Taylor Swift addressed the theaters individually after the red carpet, offering three-minute speeches.
The concert film has a running time of 2 hours and 40 minutes, according to AMC. Swift's Eras Tour concert, which lasted up to 3 hours and 15 minutes, was considerably shorter.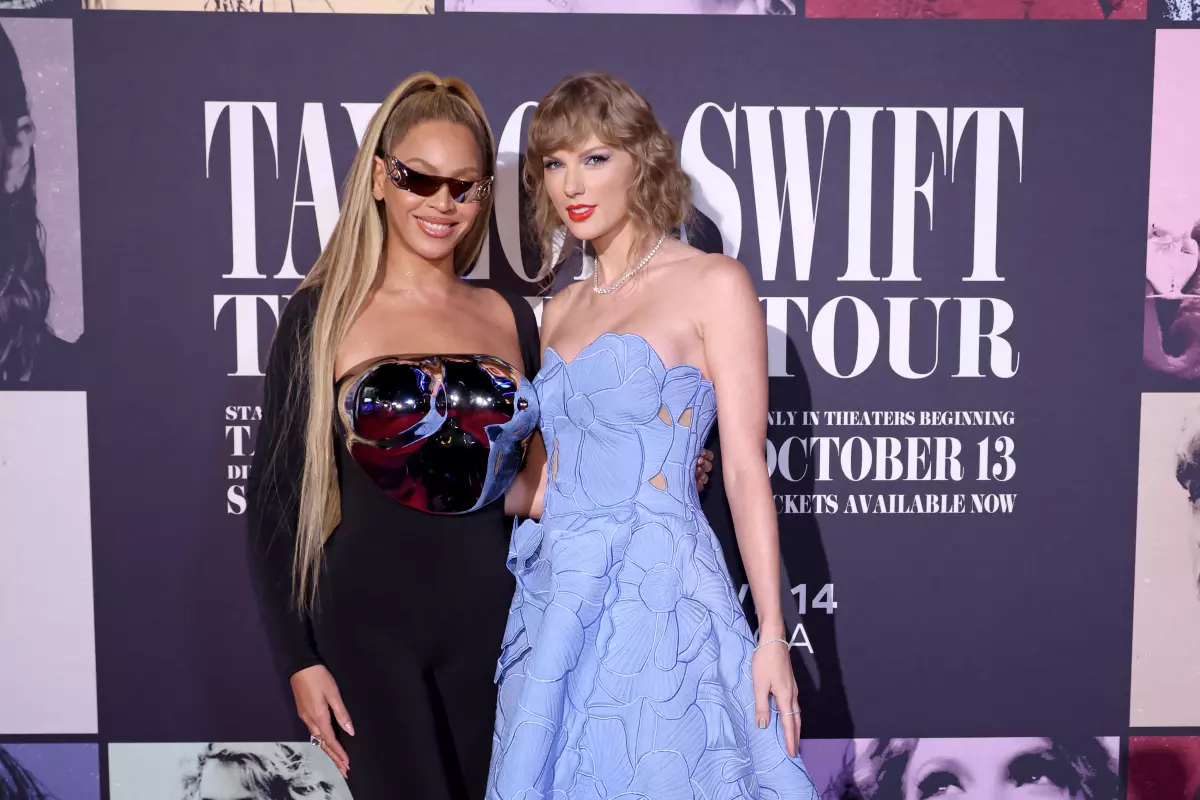 The Eras Tour film has already been a huge hit, grossing more than $100 million in global advance ticket sales. Within 24 hours of the film's announcement, ticket sales broke AMC's single-day sales record in the United States.
The film, a cinematic recreation of Swift's record-breaking three-hour stadium tour, will be shown in 3,850 theaters in the United States and is expected to gross at least $100 million at the domestic box office. According to some estimates, the launch might cost up to $125 million. Internationally, the film will be released in 4,150 theaters in 90 countries, with an estimated gross of $30 million to $50 million. That would place the film's global debut between $150 and $175 million.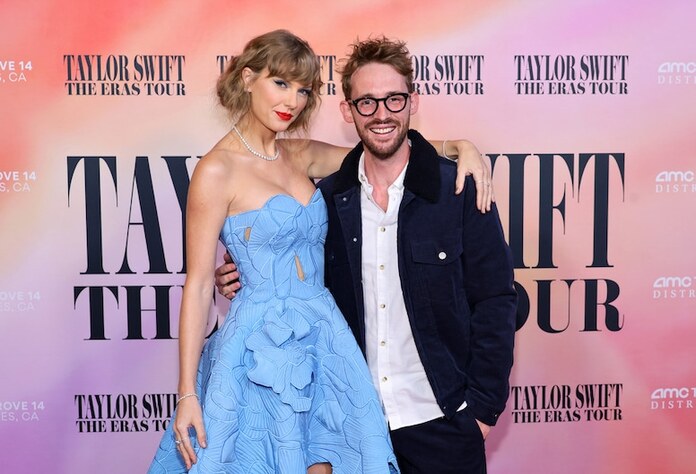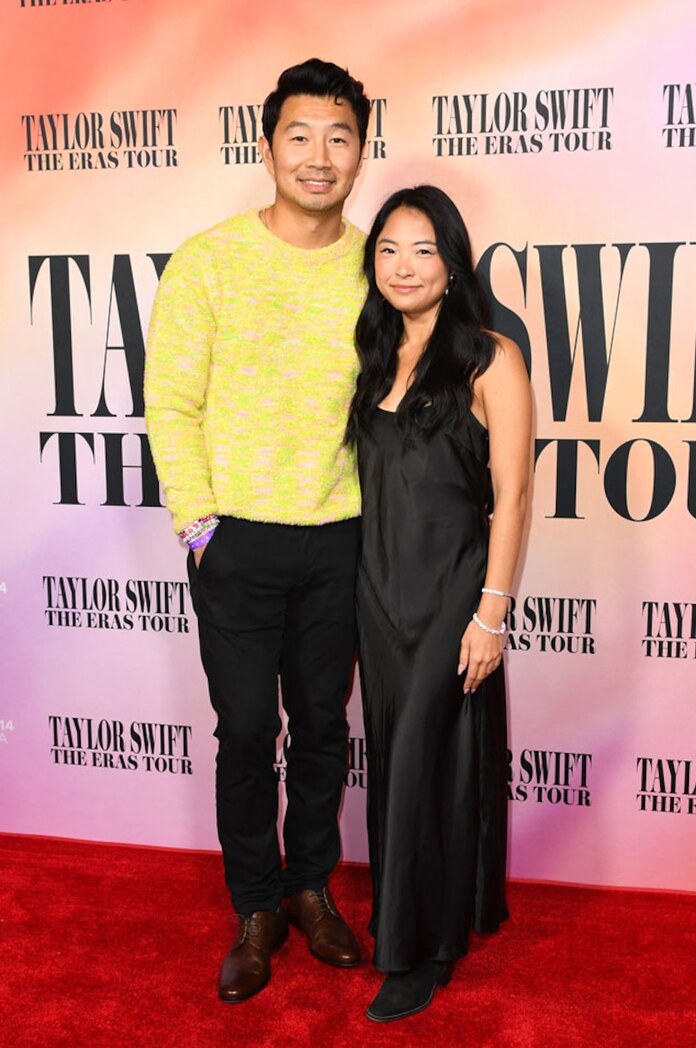 Swifties have much more to look forward to before the end of 2023, aside from the Eras Tour concert film and a string of remaining gigs this year.
Swift's latest rerecord, 1989 (Taylor's Version), will be released on October 27. The singer described it as her "most FAVORITE re-record" yet, adding that the five vault tracks "are so insane." I can't believe they were ever left behind."