Many hottest nail trends, such as Barbiecore or Mermaidcore, are expected to peak in the summer of 2023.
Summer brings with it a plethora of interesting and distinctive trends that have everyone excitedly anticipating the new season as the days lengthen and the weather warms.
The nail industry has evolved throughout the years, and simple, minimalist designs are no longer the norm. With cutting-edge patterns and an abundance of alluring hues, nails trends this year are rising to new heights.
Barbiecore
Barbie pink is really popular right now, just like fashion and cosmetics. The bright-magenta color that is the doll brand's characteristic as well as the other pink-hued tones are embraced by this trend. Although pink is generally linked with femininity, it currently stands for strength and confidence.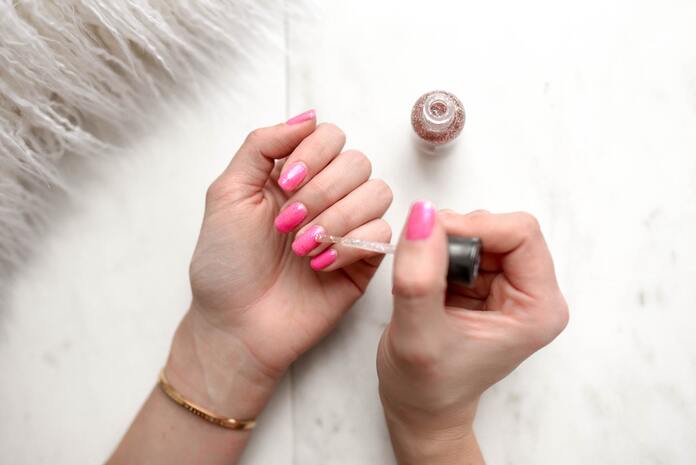 French Manicure 
The French manicure is a time-honored classic with a natural or bare base and a crisp white tip. It delivers a stylish, understated appearance that complements any attire or setting. This design is no longer a thick white paint stroke placed at the tip of the nail in 2023. Instead, a thinner, multicolored line known as micro french nail style will be perfect.
Pastels And Soft Neutrals
Another well-liked nail color trend is pastels and gentle neutrals. Pastels like lavender, mint green, and baby blue can be used to create a variety of manicure designs, from simple geometric shapes to elaborate floral patterns.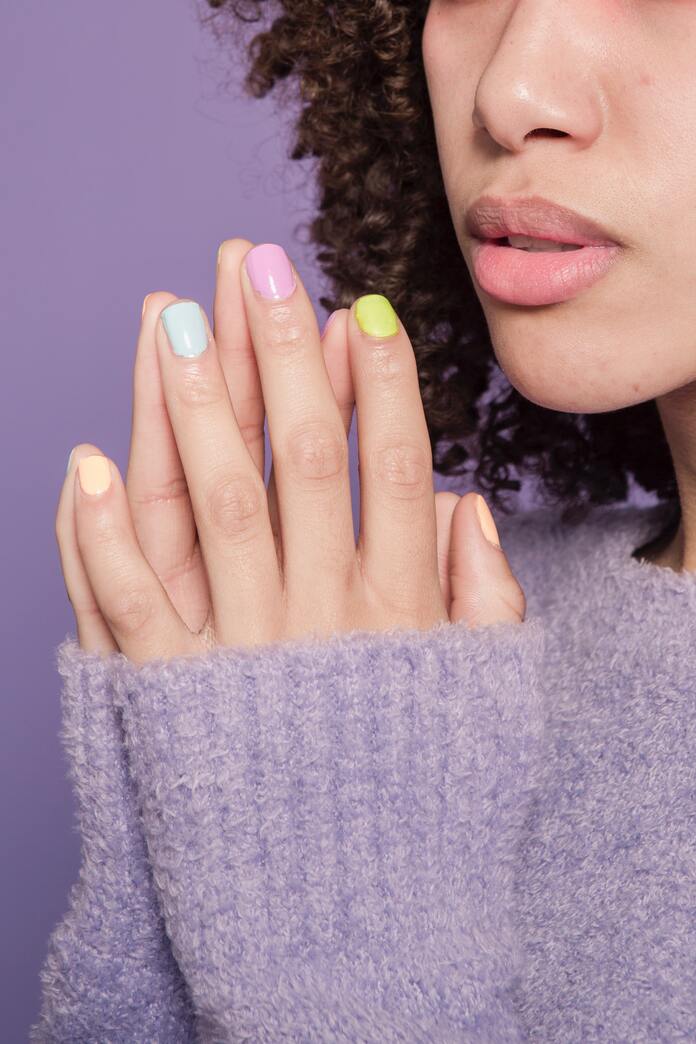 Read more: Get Natural Color Of Nails in Minutes with These Easy Tips
Read more: Want A Salon-Fresh Look Hair? Here Are 7 Tips To Wash Your Hair Properly
Abstract Nail Designs
This style concentrates on generating artistic abstract graphics, in contrast to the conventional manicure with distinct patterns. To foster creativity, designers use elements like curves, vivid colors, and special effects like matte and brilliant paint.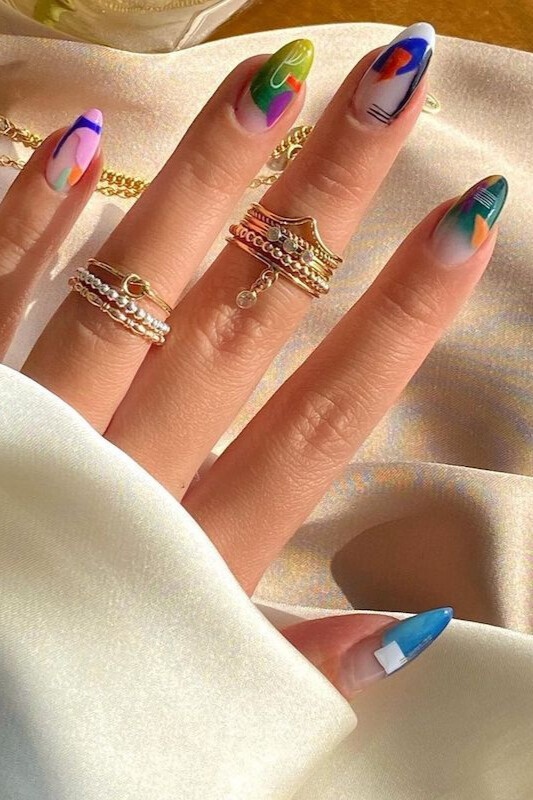 Nail technicians and beauticians can produce distinctive pieces of nail art with abstract nail art. They are more than merely aesthetic. It allows artists to express their unique opinions and aesthetic preferences.
Read more: 7 Unique Indie Nail Polish Brands You Should Check Out!
Neon Nails
Neon colors, including as yellow, blue, pink, and orange, are often used in manicures to produce a vibrant and distinctive appearance. Neon colors can occasionally be used alone or in combination to make distinctive and striking designs.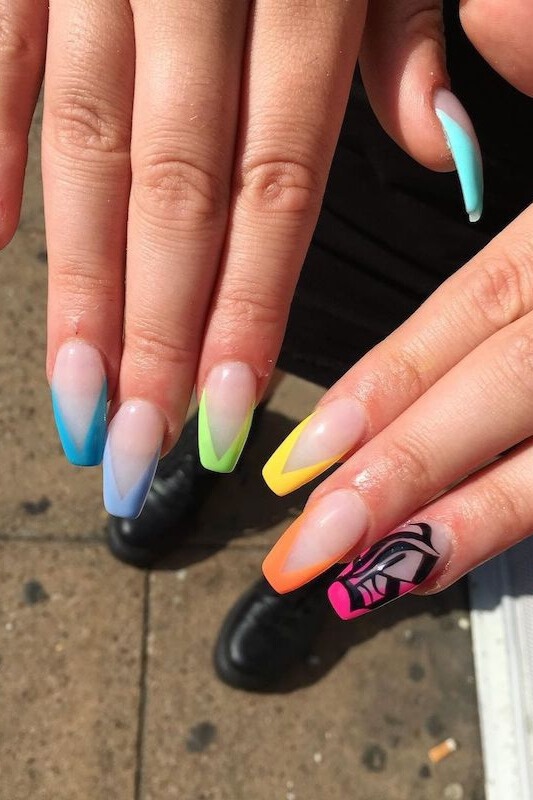 Because they add a pop and sense of playfulness, those are frequently preferred in the summer, during events, and at parties. This manicure also demonstrates the individuality and audacity of the beauty enthusiast.
Butterflies Details
This look frequently exudes softness, airiness, and freshness. To make a statement and grab attention, butterfly nails can be matte or painted in a vibrant color. In the summer, particularly at festivals and parties, this style of manicure is frequently preferred.
On the nail, a butterfly image is painted or printed. The nail technician can also apply butterfly-shaped decals. Designs for butterfly patterns can range from realistic and natural to abstract and vibrant.
Mermaid Nails
The popularity of The Little Mermaid quickly led to a new trend that was inspired by the ocean. This look is distinguished by hues like navy, blue, purple, pastel pink, and pearl to provide a luxurious and dreamy appearance.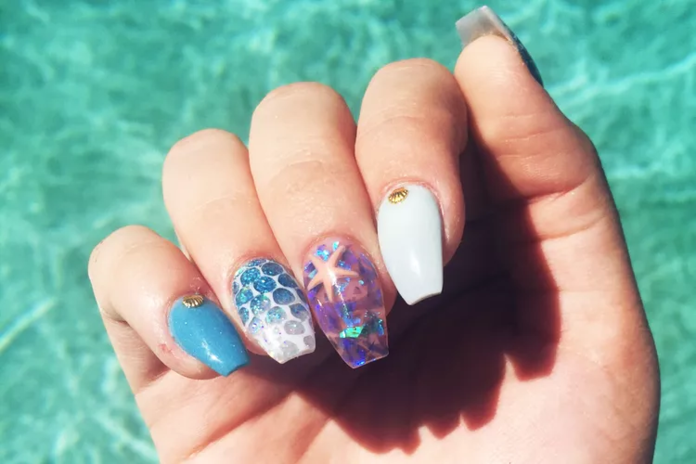 Seawater, fish scales, oysters, starfish, jellyfish, etc. are other popular textures. Additionally, traditional effects like rhinestones, ombre, and gradient paint are produced. impact that is lovely and sparkly.
This is recognized as a manicure design that complements the sweet and haughty nature of fashionable women.
Read more: "Pearl's nails add a touch of glamour to any outfit!"
Read more: Hailey Bieber's Nails Are Literal Art