A few month ago, the new trends "clean makeup look" is viral on social media. The younger generation advocates this trend. A tendency inspired by that of no make-up which ignores mascara. It occurs a big question in the beauty industry, that is Mascaras 2022: The item will become a past memory in a flash?
It is conceivably the most well-liked makeup item. Since the beginning of time, mascara has been a necessity for us. It may open our eyes, make our lashes XXL, and make our eyes captivating all by itself. When anything is waterproof, volumizing, curly, thickening, or even densifying, we love it.
However, mascara is no longer universally accepted, unlike in 2020 when it was our lone ally against the absence of lipsticks in our makeup regimens. Even worse, he would have even turned into a "hasbeen" in the eyes of the younger generation (much like the side parting).
Mascaras 2022: Does generation z still require it?
After fighting a losing battle with side parting, Gen Z has a new enemy: mascara. It wouldn't be necessary for young people born between 1997 and 2010 anymore. Their most recent craze? The hashtag for the "clean makeup" has received more than 100 million views on Tik Tok. With just a few cosmetics, this style, which was inspired by the no-makeup look, draws attention to the skin tone and the facial features that are naturally present.
A sleek and minimalist look that emphasizes natural beauty over heavy cosmetics. We concentrate on a very moisturizing skincare regimen in order to achieve this. Use blush, bronzer, or a light-tinted lotion to warm up your skin tone. We used a slightly iridescent highlighter to draw attention to this youthful and glowing side. Besides, applying some wellness tips for your smooth face skin that is important.
Brush your eyebrows upwards with a gel if the eyes are very natural-looking (therefore, skip the mascara). Apply a little lip balm, and presto! Even though it may be hard to believe, many celebrities have already stopped using mascara. leading the list? even Kylie Jenner and Hailey Bieber.
New techniques for a "clean makeup"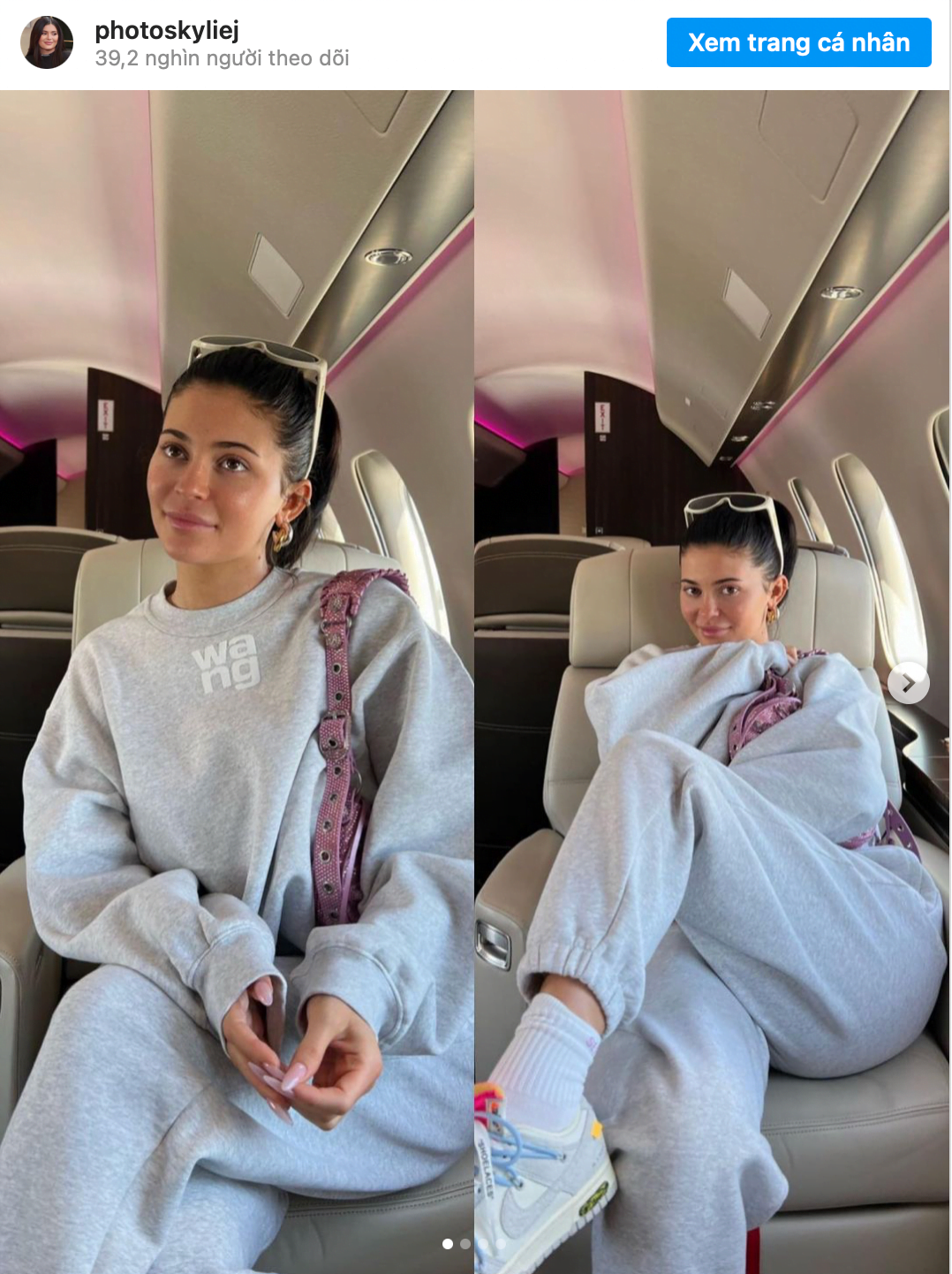 Although mascara is no longer popular, the techniques for a doe look are multiplying. Eyelash extensions, tinting, enhancement… There are now several solutions to display voluminous and curved eyelashes. Our favourite? The lash lift treatment. A real alternative to mascara, this 3-in-1 eyelash care technique offers a naturally intensified look. For more than six weeks, the eyelashes are made up at any time of the day.
A time saver not to be overlooked in the morning. The little extra? The nourishing treatment carried out at the end. An ultra-vitamin cocktail enriched with keratin, provitamin B5 and hyaluronic acid which nourishes and restores perfectly healthy eyelashes.
Clean Girl In Makeup
The "golden" season for the natural makeup craze is the steamy summer. The six phases of Clean Girl cosmetics emphasize natural human beauty and minimalism: concealer, eyebrow brushes, neutral eye colors, mascara, blush, and lipstick. The primary goal of Clean Girl cosmetics is to preserve and enhance one's inherent attractiveness rather than concealing flaws.
Hailey Bieber, Jennie, Olivia Rodrigo, and Dua Lipa are among the well-known beauty icons who are leading the charge to popularize this style. With a face that looks "like no makeup," silky skin, naturally fluttering eyebrows, and enticing lips—showing off her natural beauty—these girls have ignited storms in social networks numerous times.
The majority of the artists wear striking and elegant cosmetics, so when they displayed their delicate and natural five senses, people were enamored and showered them with congratulations.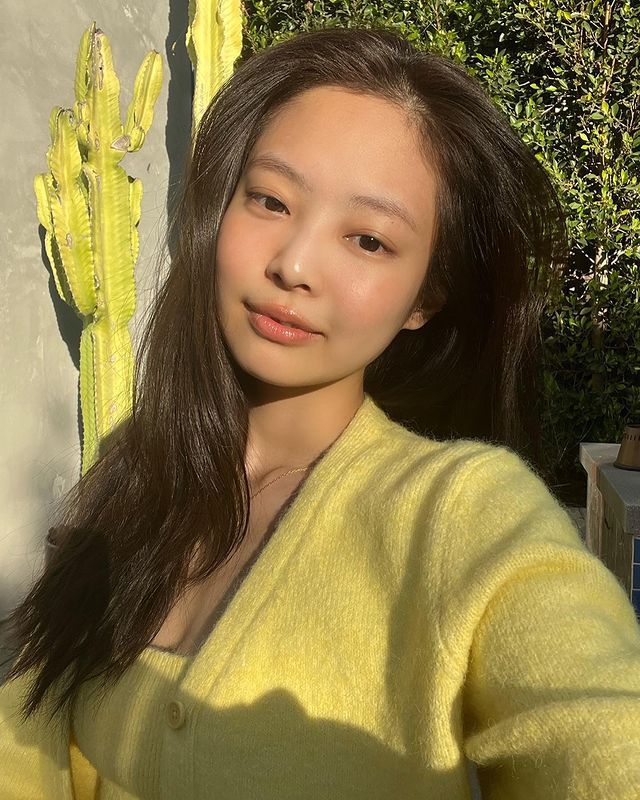 The rapidity, compactness, and ease of use of Clean Girl makeup, which resonates with the impact of celebrities, win over women. This makeup style definitely satisfies women's demand for comfort and convenience because it only requires six stages and can be completed in less than 20 minutes.
When there is no need to layer on thick, concealing powder or layers of foundation, Clean Girl encourages the skin to breathe and "breathe" and instead focuses on showcasing smooth, healthy skin. membrane.
Clean Girl In Fashion
People use Clean Girl in the fashion segment in addition to the makeup segment. This fashion is currently causing a fever despite not being as well-liked as the beauty industry because of how widely applicable it is. When employing largely neutral clothing tones, shiny materials, fabrics without fussy textures, style and application in many contexts, Clean Girl style similarly emphasizes minimalism and natural components.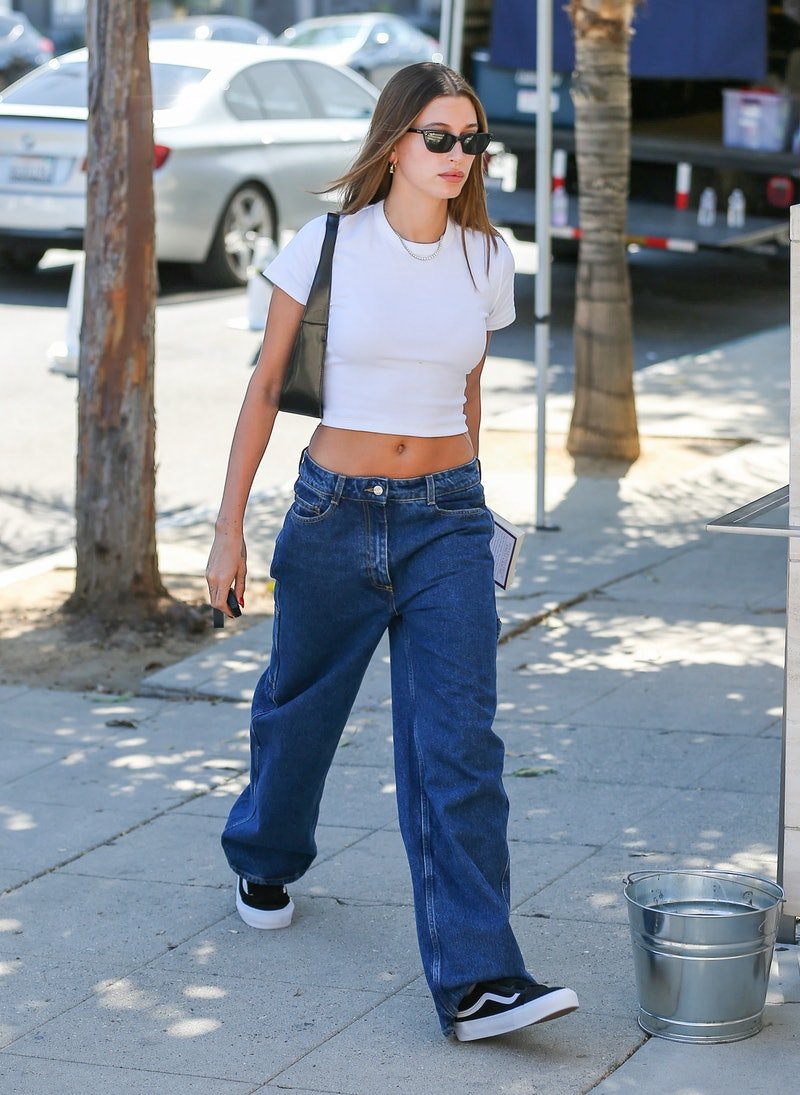 Selena Gomez, Zendaya, Bella Hadid, and numerous more female celebrities are the faces of this trend in fashion. You can see from their street style right away that they have a unique individuality while maintaining an elegant aesthetic minimalism. People may express their personalities and identities freely in every setting thanks to the Clean Girl trend without having to fight to put on fabulously intricate attire.
Fashionistas claim that all you truly need to be a "Clean Girl" on the most fundamental level are a black t-shirt, a white tank top, wide-leg trousers, etc. The website gives you comfort and reveals your identity. Here are some dressing pointers you might utilize if you're still perplexed about mixing and matching to become a Clean Girl.