The collection is inspired by royal and king patterns and highlights. Minh Hung designer has introduced it to those with special interest in the coming Lunar Tet holiday 2024 of this year.
With many years of experience in researching cultural and ethnic identity, Minh Hung designer has merged the excellent Ao Dais in the collection "The Palace" this time. he has been working hard all day and night, dedicated to choosing textile material to create Ao Dai reflecting the whole history of Vietnamese culture.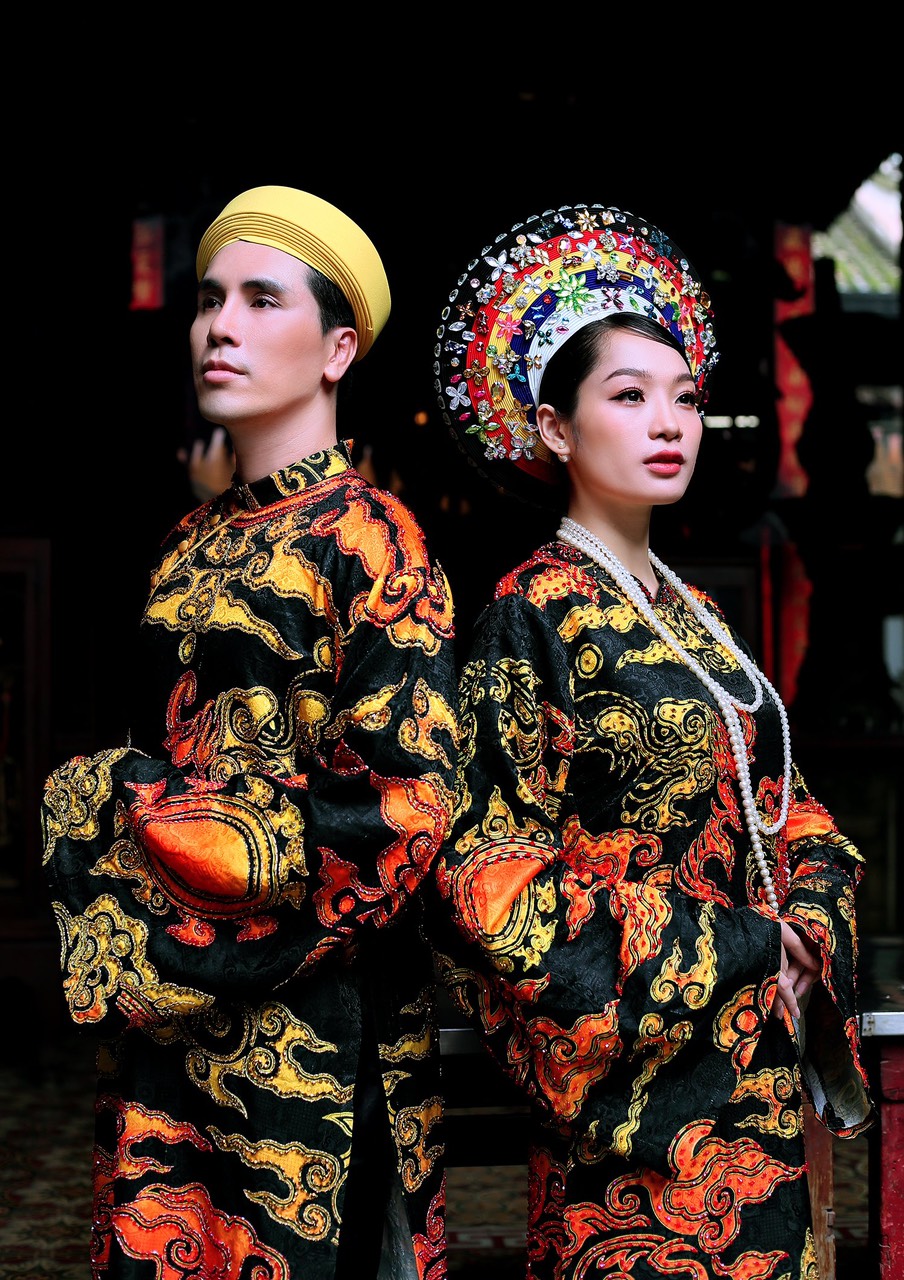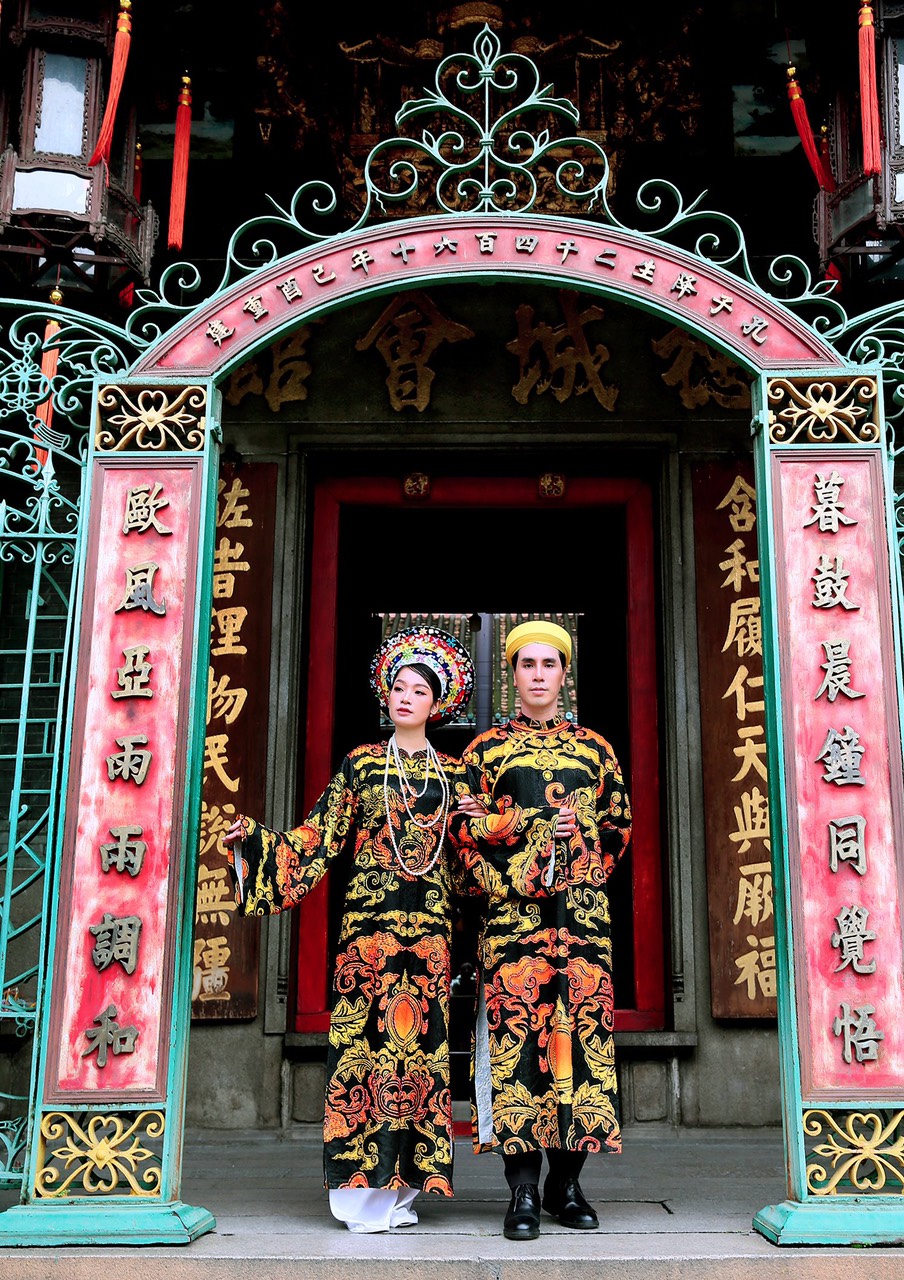 His collection is characterized by royal and luxurious style and richness in Vietnamese identity. the art creation is expressed in each drawing, pattern, embroidery, and weaving…with a unique aesthetic, shaping the spirit, and cultural depth of each costume.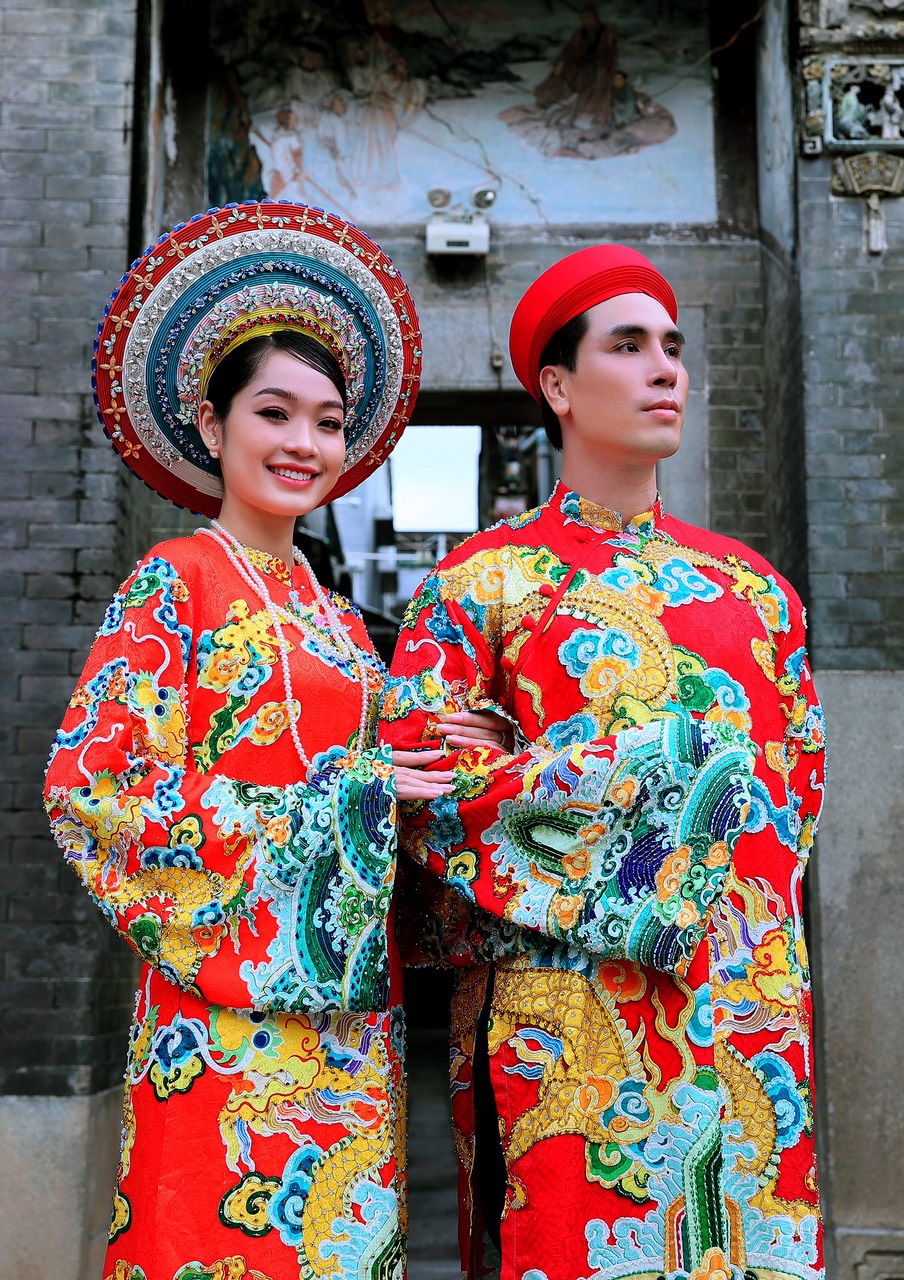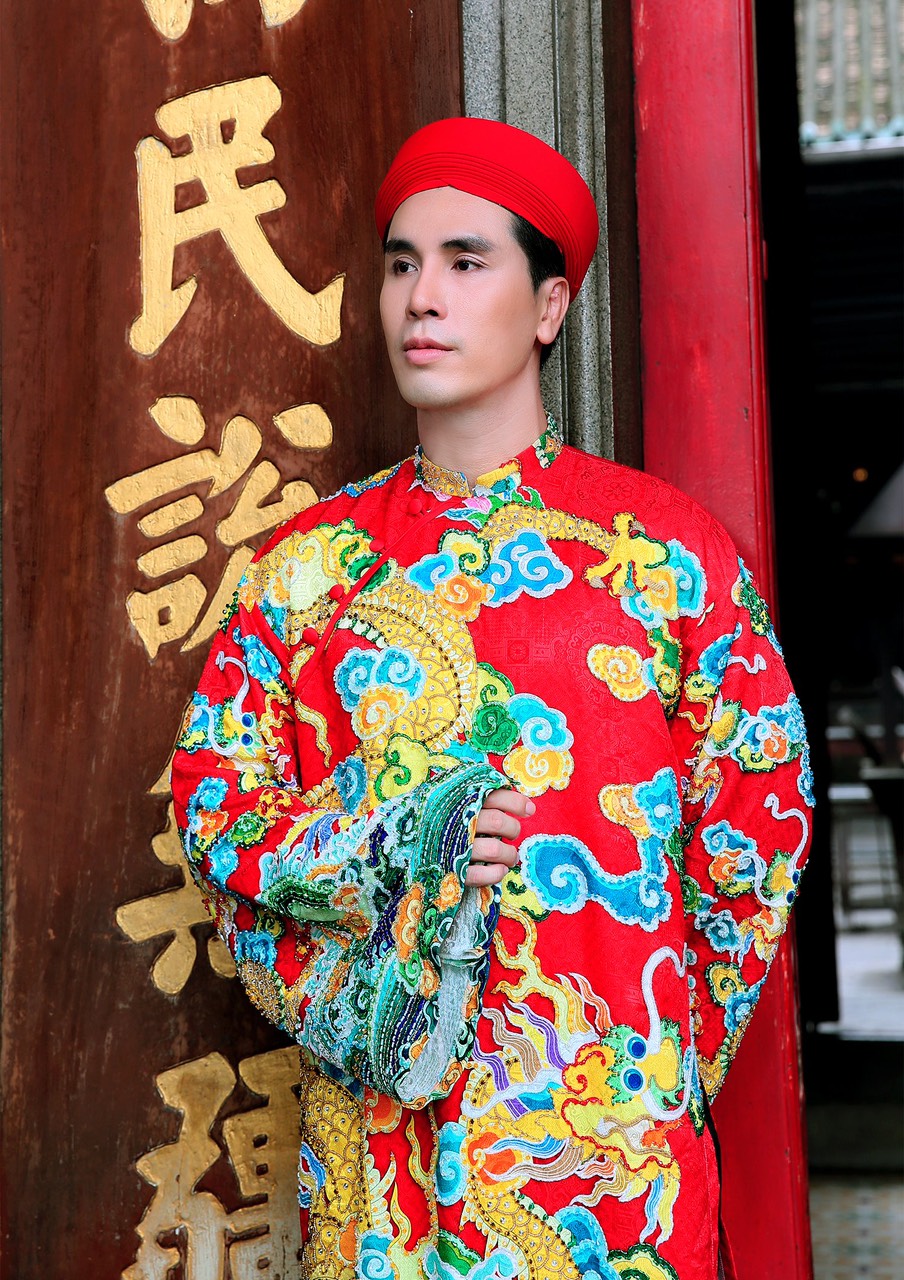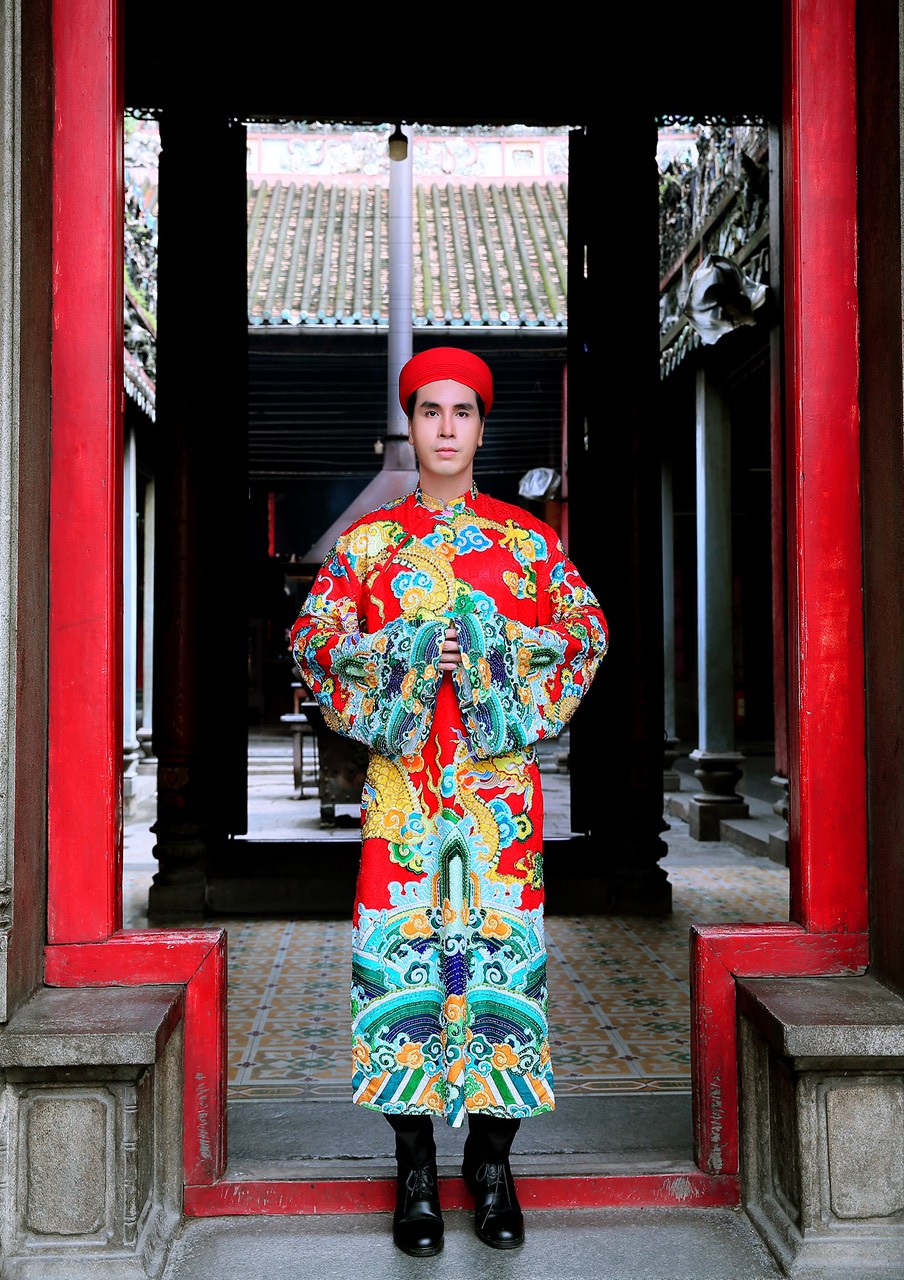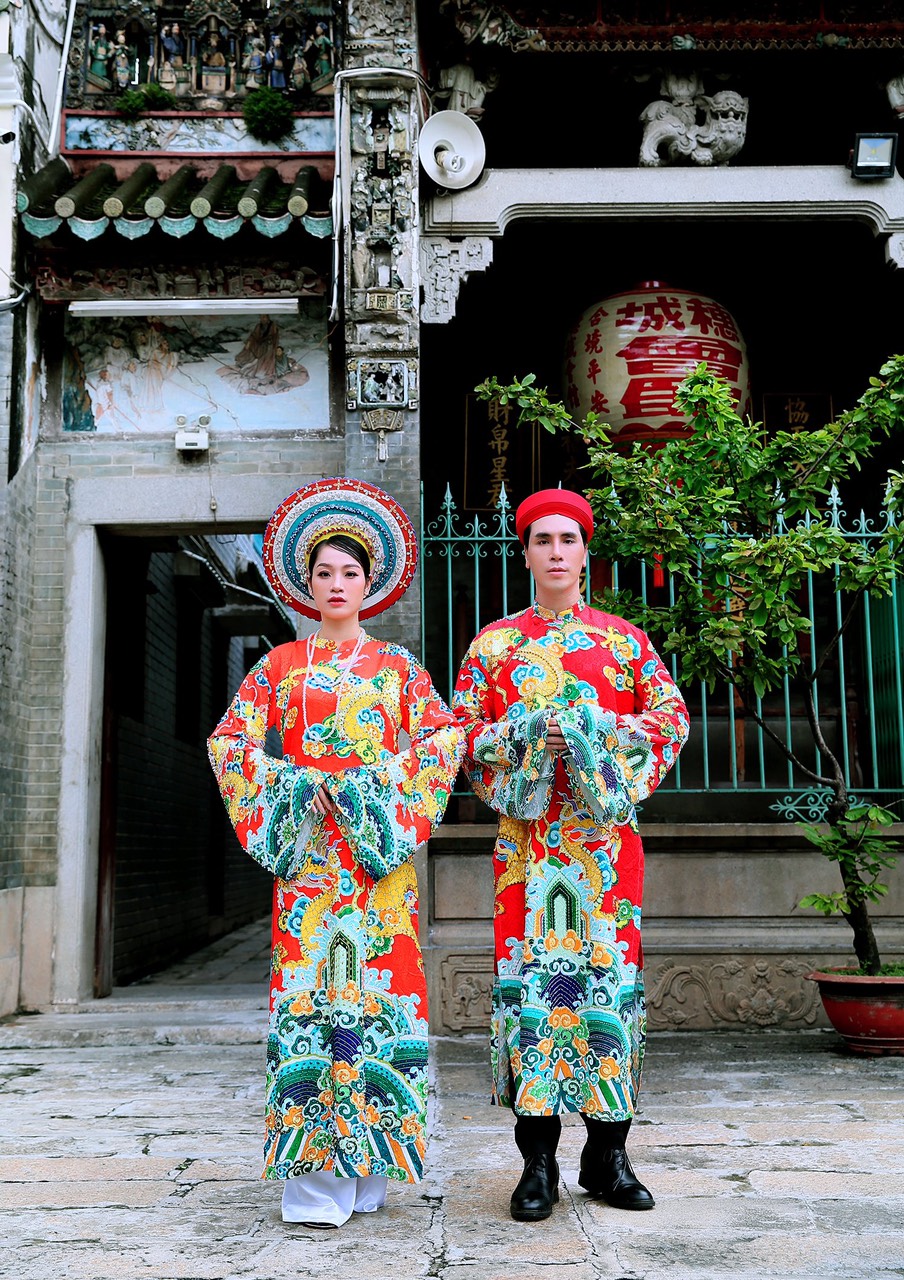 It took him 180 days to work with many skillful craftsmen on brocade fabric sculptured with floating dragon patterns and more than 300,000 crystals, big and small to make his products stand out. the Ao dai is designed with either big or small ends, creating dignity, majesty, and nobility for those wearing it. Hoang Cung collection is the respect, and honor for the value of the Vietnamese culture and reflects the expectation for the eternality of the whole nation.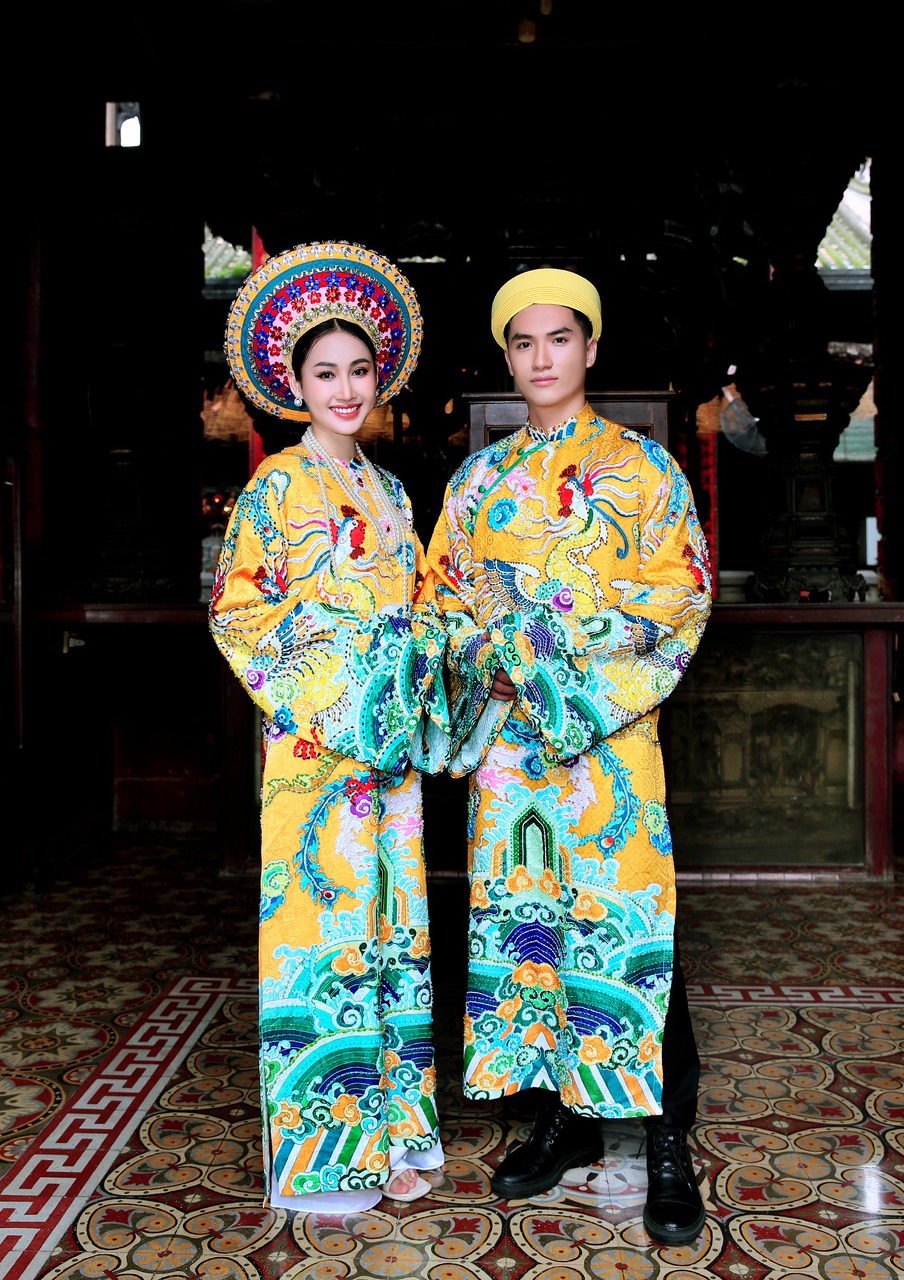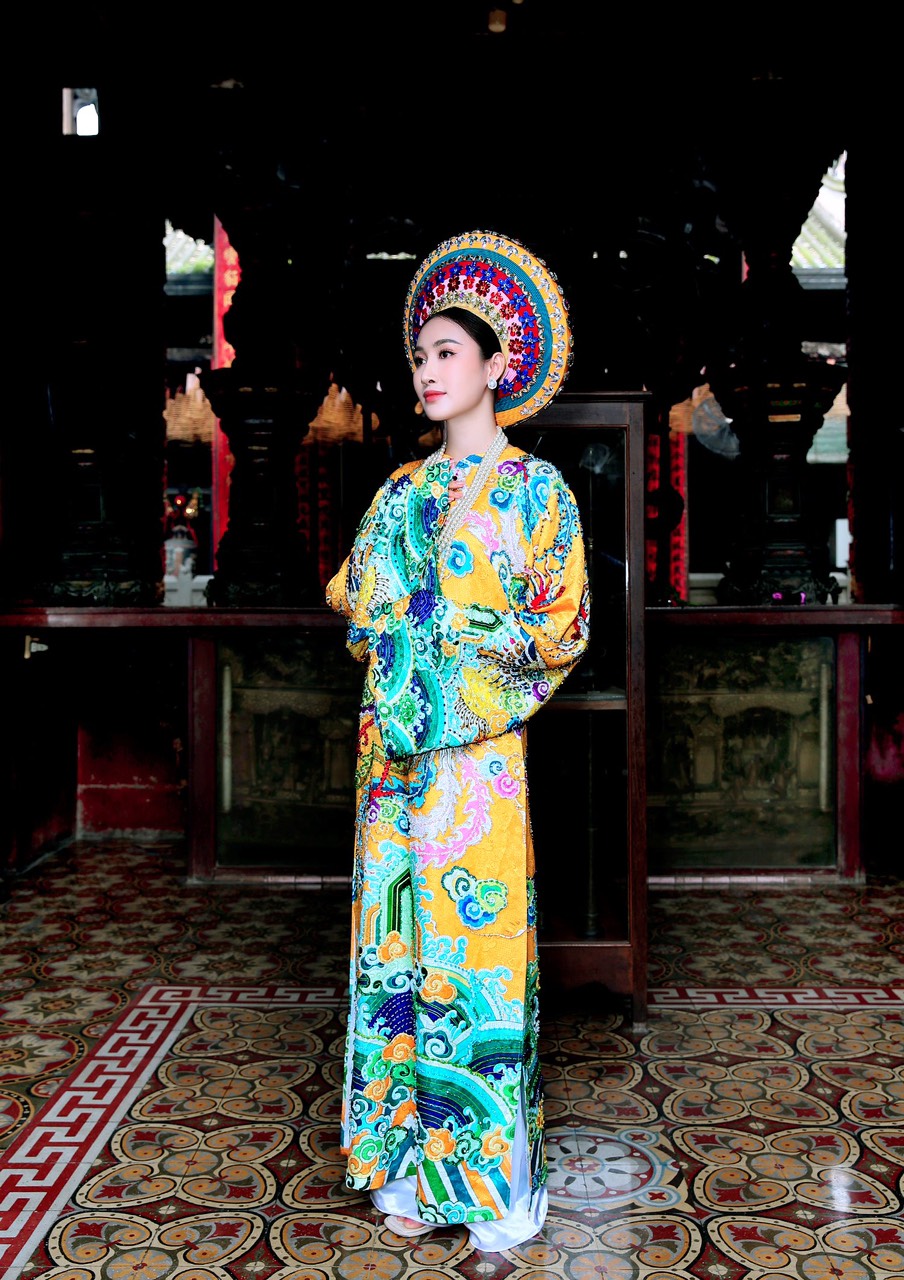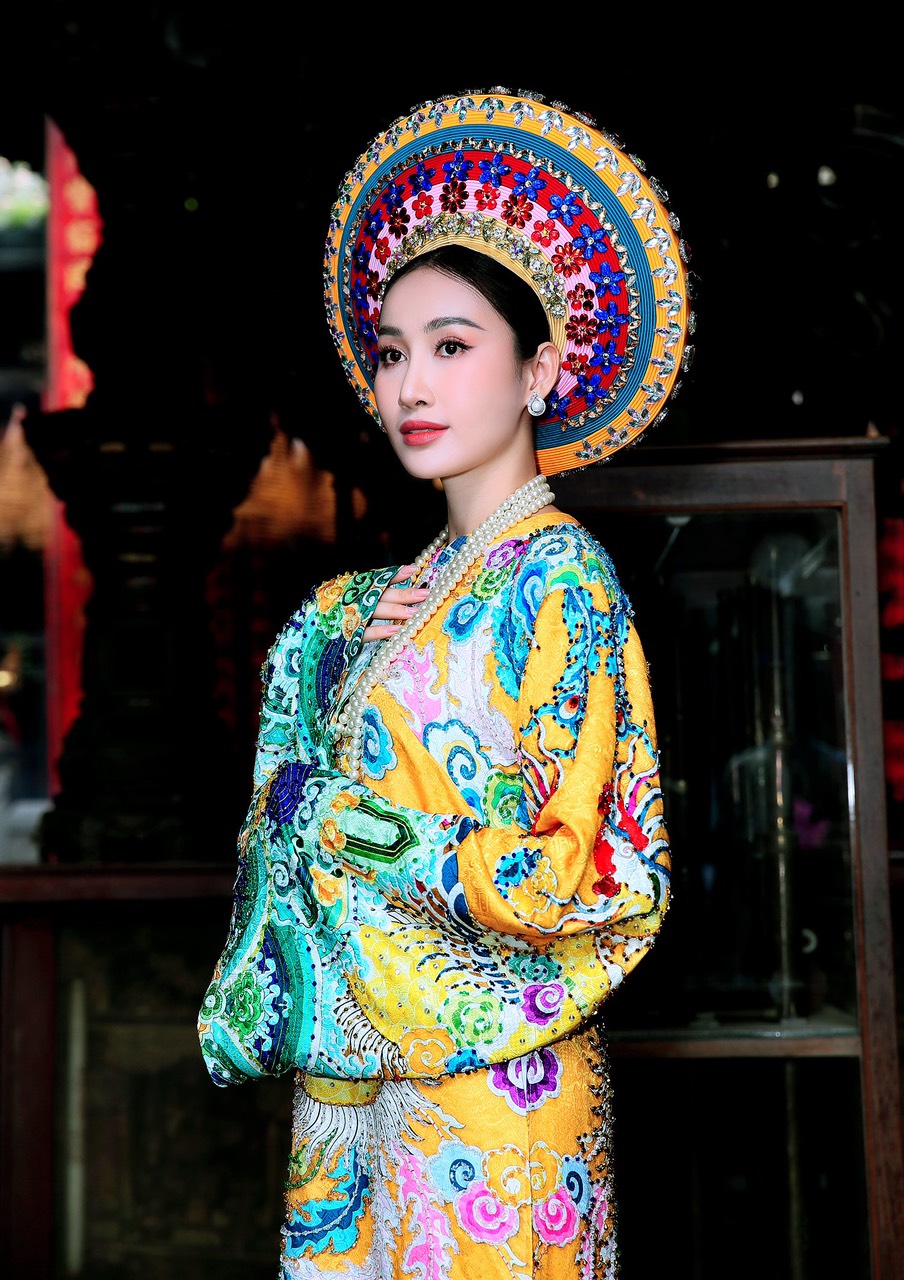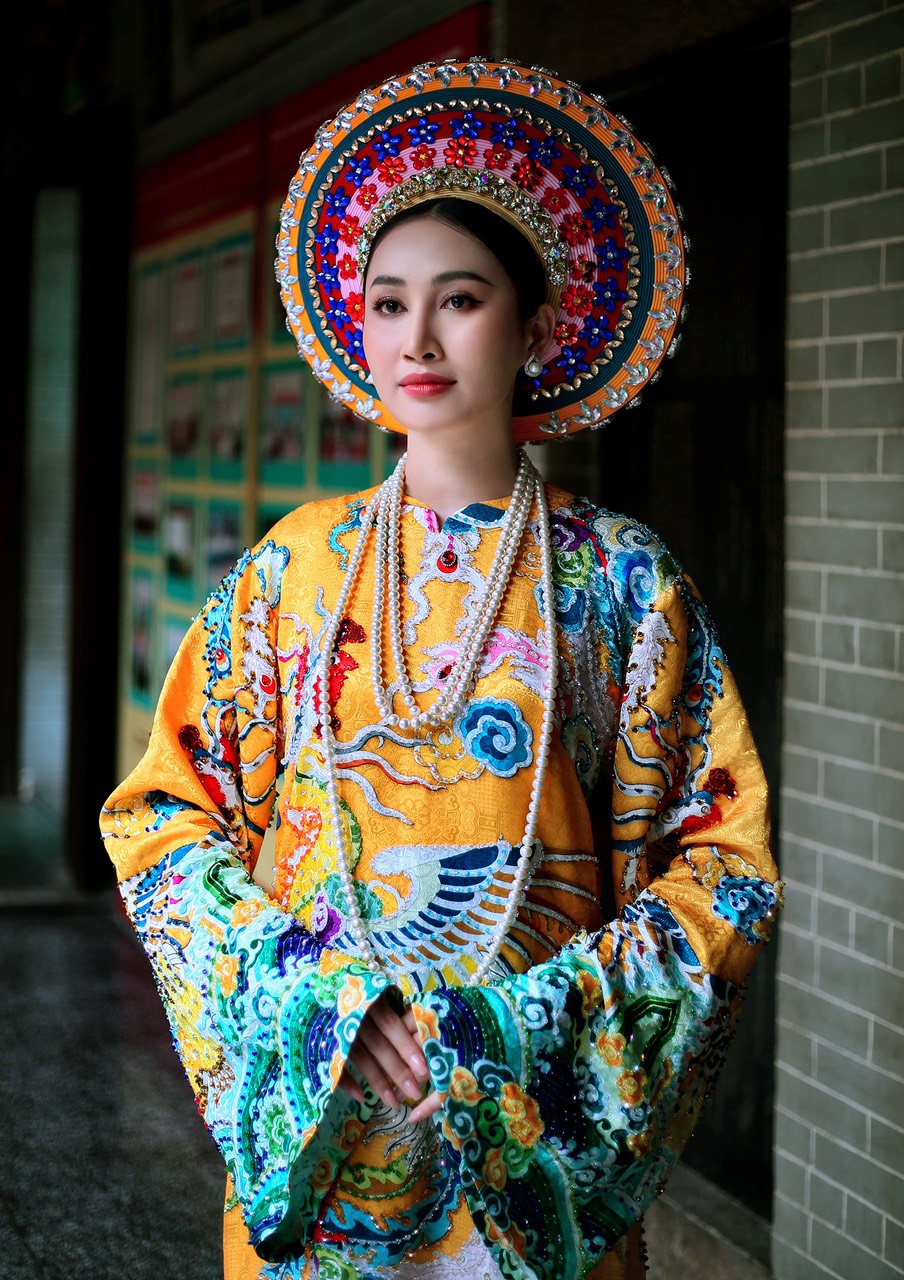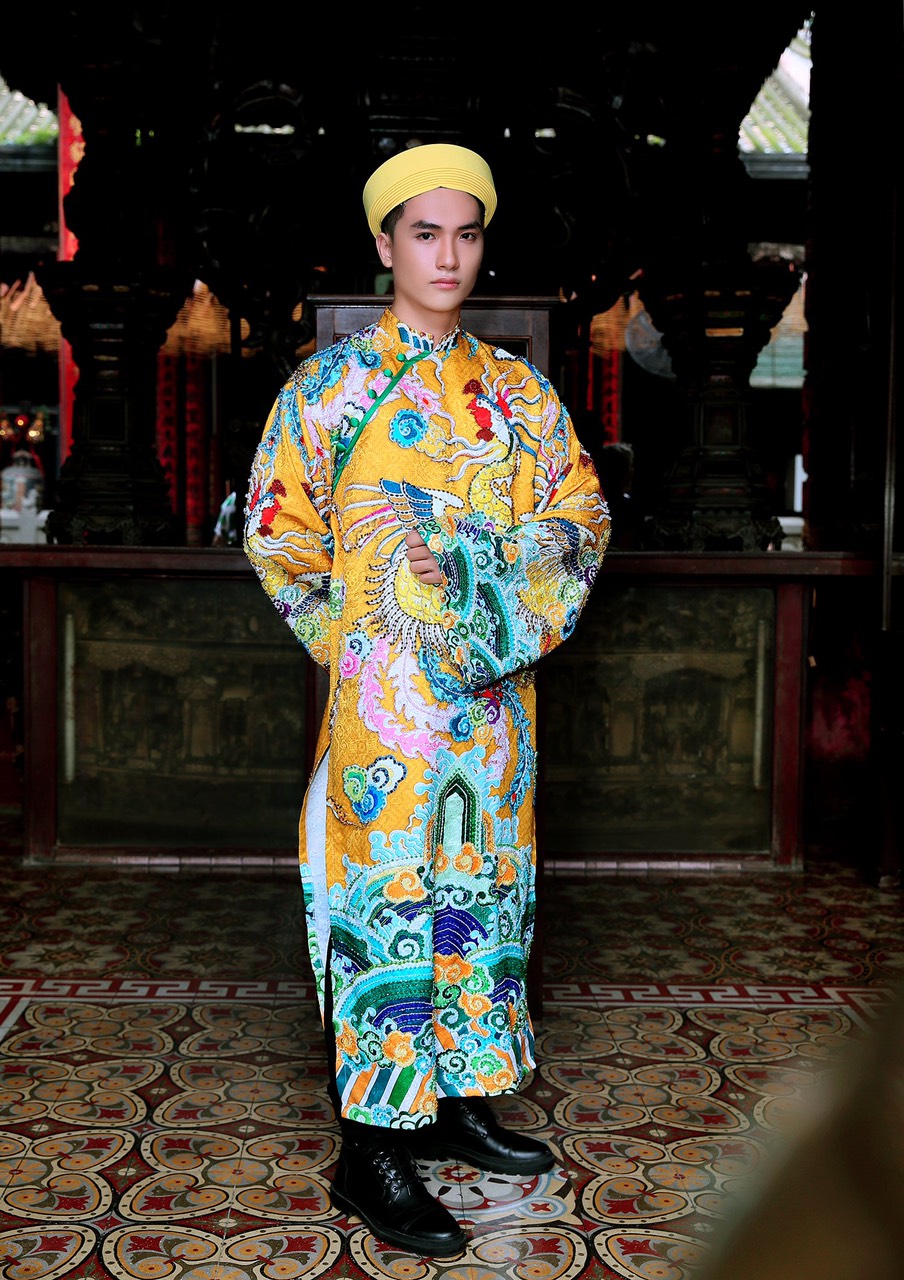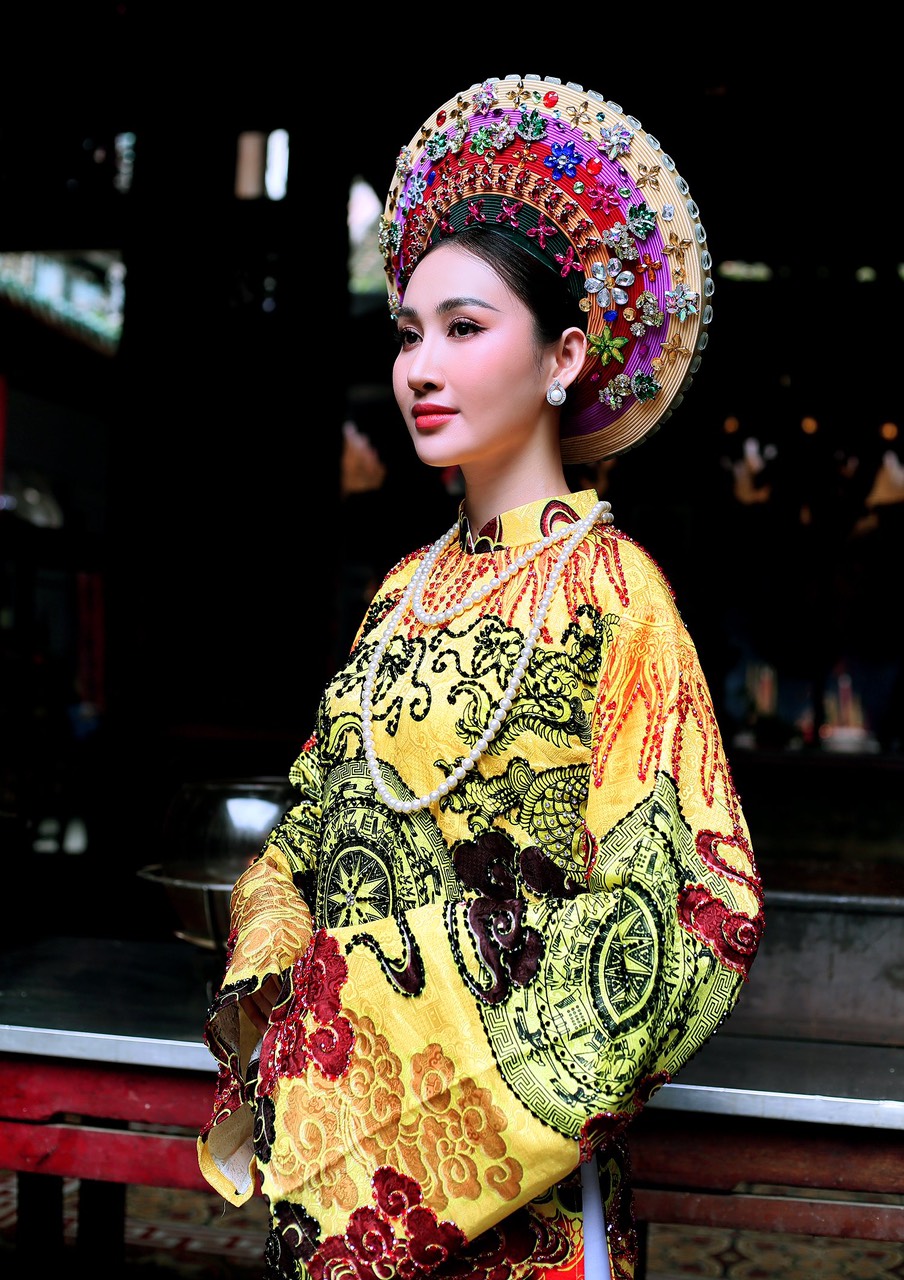 A sophisticated and lively image of Vietnam rich in its own identity has been expressed in each patterns describing normal life of our people with some sacred symbols such as stray bird and bronze drums, dragon, phoenix, lotus…
The collection  "Hoàng Cung" was invested with effort, affection, and even tears by Minh Hung designer. Each Ao Dai reflects his passion and hope to promote Vietnam to international friends and archive cultural features of the Vietnamese, this is also a spiritual and mental item for the Vietnamese living far from their motherland for years and for the young who were born abroad. Wherever we are, we can memorize and think of our origin.
Models: Hoàng Phi Kha, Huyền Trân, Ngô Ngọc Toàn, Đoàn Hồng Trang
Photos: Thanh Tú
Makeup: Phạm Minh Quân