Have you ever wondered what are the world's most expensive food and what are they made of? Let's find out today. 
If you think that the dishes at Michelin star restaurants cost an arm and a leg, you are wrong. There are dishes that are made only for millionaires and billionaires to enjoy. Not because we are not allowed to eat but the price of those dishes seems unreal to most of us. Today, Illume-eMag will show you the dishes that will leave a dent in your wallet after one try.
Fortress Stilt Fisherman Indulgence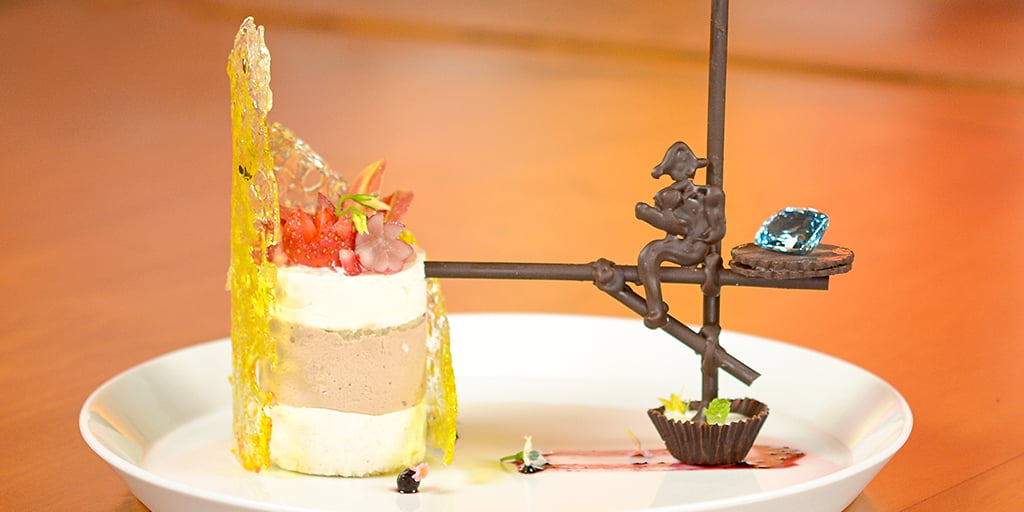 Fortress Stilt Fisherman Indulgence is an attractive dessert from Sri Lanka. This cake is made with almond cream, Irish whipped cream and garnished with fruit such as strawberries, oranges, mango jam and pomegranate, then drizzled with Dom Perignon wine. In addition to fresh ingredients, this cake also attracts diners by its elaborate and impressive decoration with the image of a fisherman handcrafted from chocolate, underneath there is an 80-carat jade. This statue is inspired by the Sri Lankan hobby of fishing. This cake is being served at Wine 3 (Srilanka) for about 14,500 USD. If you have the opportunity to come here, please stop by and enjoy!
British Wagyu Beef Pie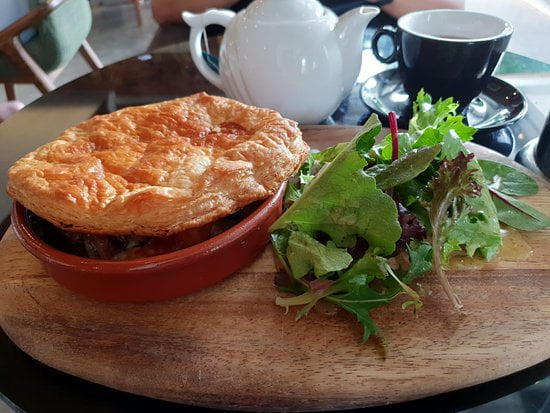 Ingredients to make a Wagyu beef pie include premium Wagyu beef, black Truffle mushrooms, matsutake mushrooms, Chateau Mouton Rothschild red wine costs thousands of dollars and is decorated with a layer of pure gold leaf. This cake is being sold at the Fence Gate Inn, Lancashire (UK) for 15,900 USD. Diners who have had the opportunity to enjoy this dish confirm that this is a cake that is completely worth the money they spend because of its delicious taste and high quality.
Frozen Haute chocolate ice cream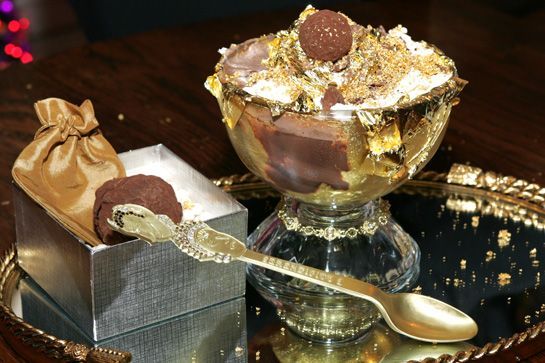 Going beyond the usual desserts, so what makes the difference? That is the ingredients and the decoration of this dish. Frozen Haute Chocolate Ice Cream is made up of 28 of the best cocoa powders in the world, topped with pure gold leaf and served in a cup also completely covered with gold.Frozen Haute chocolate ice cream is priced at 25,000 USD . The address to enjoy is Serendility 3 restaurant, New York, USA.
Taco Grand Vales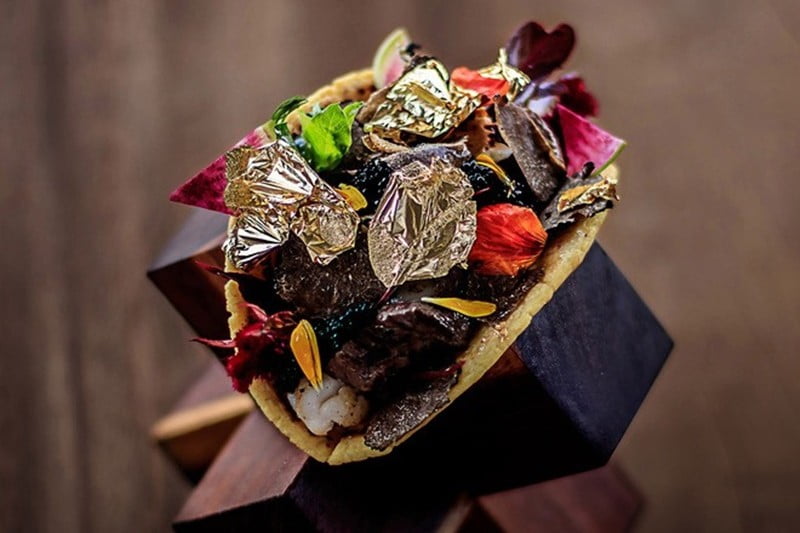 The top 3 of this ranking belongs to Taco Grand Vales, being served at the Grand Velas Los Cabos hotel (Mexico) at the price of 25,000 USD. According to chef Licerio, what makes this Taco Grand Vales different from other regular tacos is the use of the most expensive ingredients in the world. The crust is a layer of tortilla covered in gold. The filling includes kobe beef, lobster Langoustines, Brie black cheese, Beluga Almas caviar. In addition, the chef here also adds to the luxury by decorating with pure gold leaf, Morita chili powder and mink coffee.
Chocolate pudding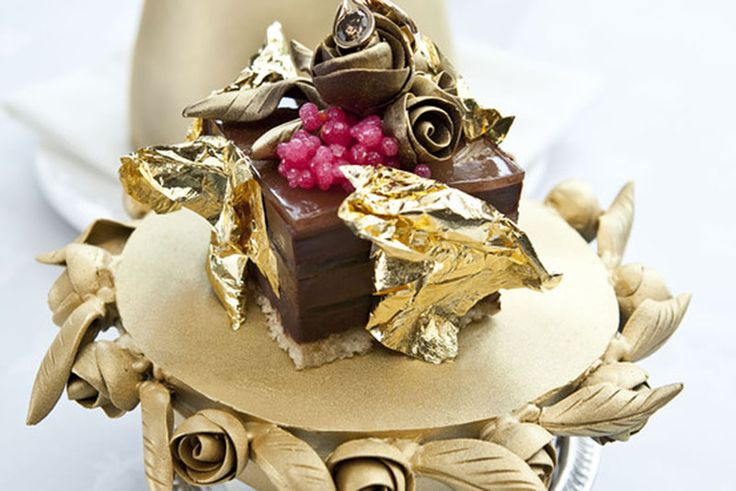 Don't be in a hurry to underestimate this dish just because of its simple name, chocolate pudding is considered the 2nd most expensive dessert on today's list. This dessert is currently being served at the Lindeth Howe Country House Hotel (UK) for $35,000. This dish has gone beyond ordinary desserts and reached beautiful artistic touches. Each cake is a chef's masterpiece made with premium chocolate, golden caviar and topped with a 2-carat diamond studded with flowers made with pure gold leaf.
Royal Pizza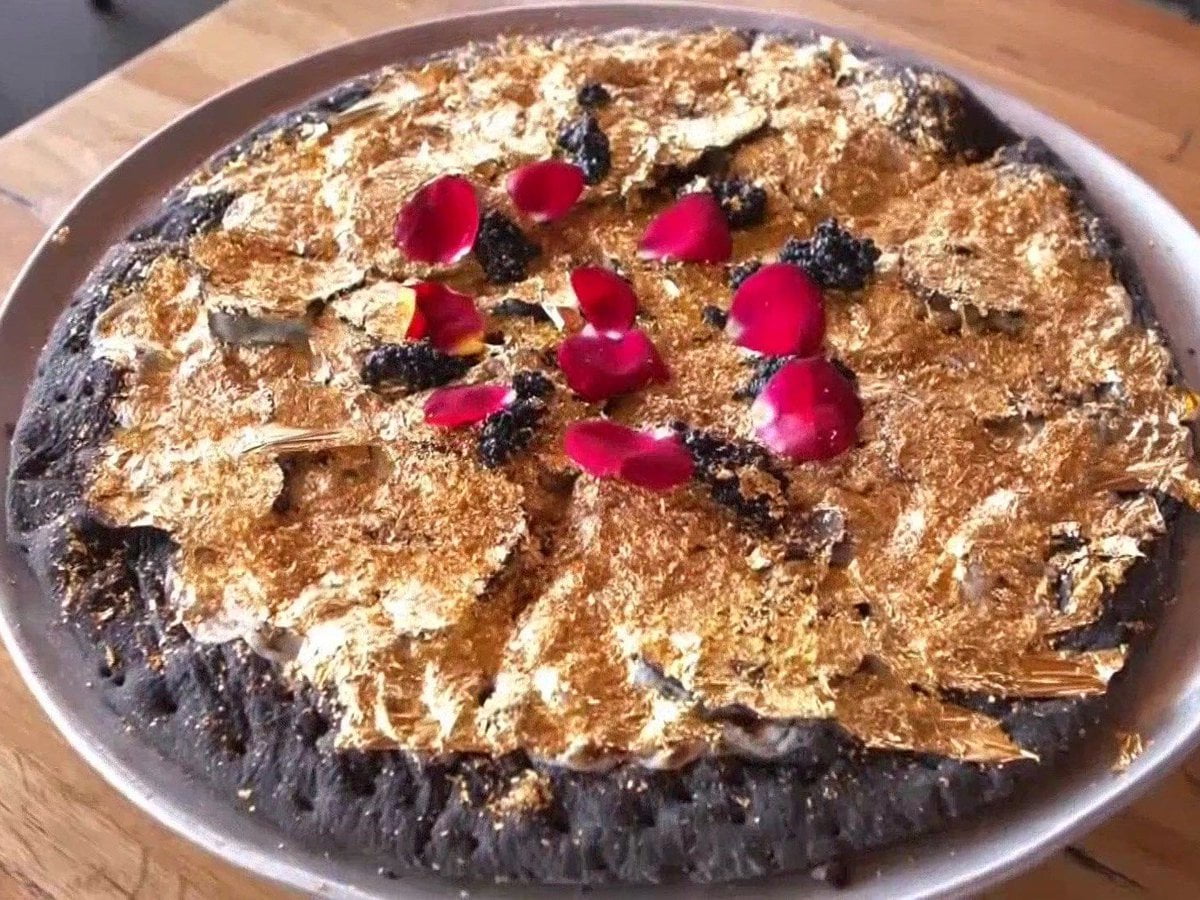 Topping the list today is this Royal Pizza. As the name suggests, this pizza was formerly reserved for the royal family of Dubai. They are made from the world's finest rare ingredients such as Alba white truffle, Périgord black truffle, Japanese matsutake mushroom, Kashmiri Maff saffron, Almas caviar from Iran and about 60g of pure gold leaf sprinkled with go up. Due to the unbelievably expensive – so even here in Dubai, only the genuine elite can afford to enjoy this dish.